In:
Our second port stop takes us to St. Maarten, but we will get to that later.  We were not scheduled to dock in St. Maarten until noon, so we had a half sea day to start out.
I slept in a bit and then headed up to the Windjammer for breakfast with the group at my favorite hidden gem, the outdoor dining deck at the aft.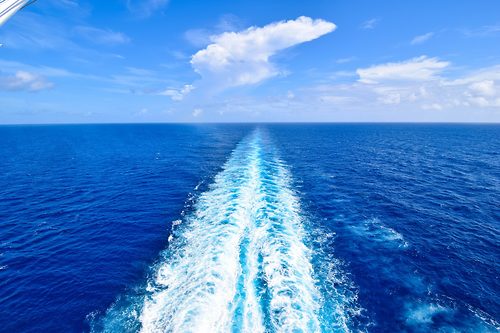 The outdoor dining area at the back of the Windjammer is easily overlooked, so we decided to head there for a beautiful morning view with our breakfast.
Soon enough we began docking in St. Maarten and came alongside Freedom of the Seas right on time.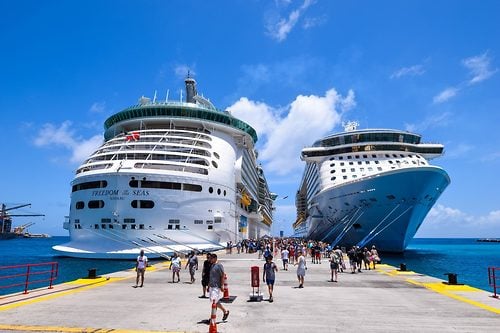 Our plans for today were to travel around St. Maarten and visit a few of our favorite spots.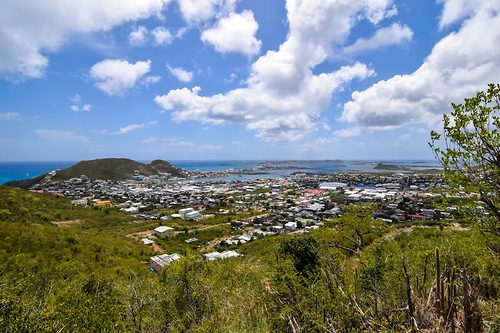 We started out with a quick trip to Maho Beach to see the planes land. This is a famous spot where airplanes land very close to the beach below. Unfortunately it was incredibly hot and we managed to time it during a lull in the schedule, so we missed the big planes. Plus, it down poured on us to top things off.  Oh well, onto the next stop!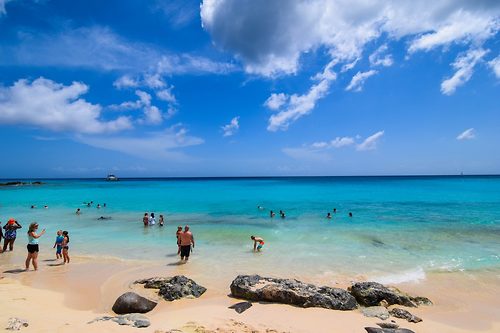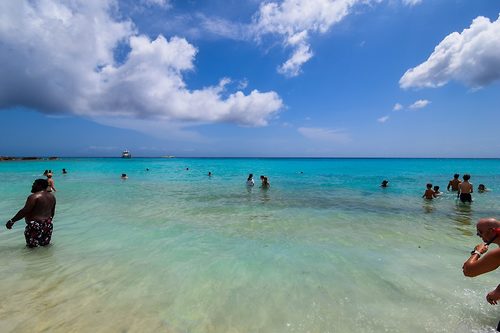 We were going to go to Grand Case beach, but opted to go to Mullet Bay instead since they had umbrellas and chairs for rent.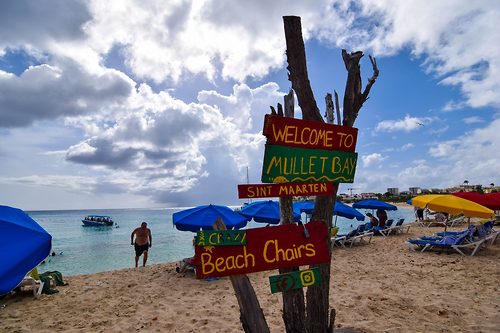 This was my first time here, and the water was beautiful.  Very rocky in some spots, but we found areas to enjoy a swim.  The current was also very strong, so we had to keep a closer eye on the kids.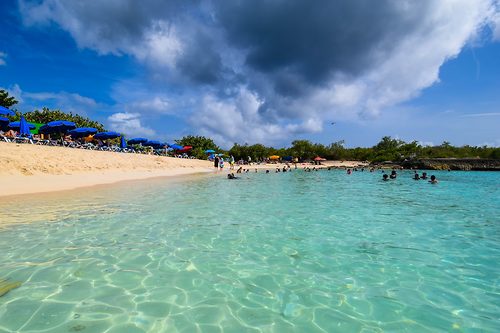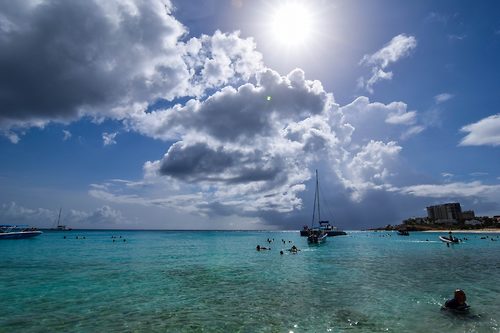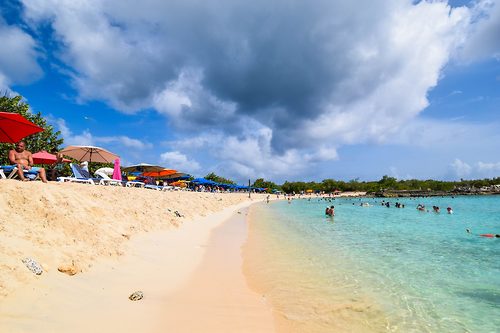 The beach was nice, although there was a significant drop off in the beach from where the chairs were located to the water. Nonetheless, we had a great time.  The cost of two chairs and an umbrella was $10.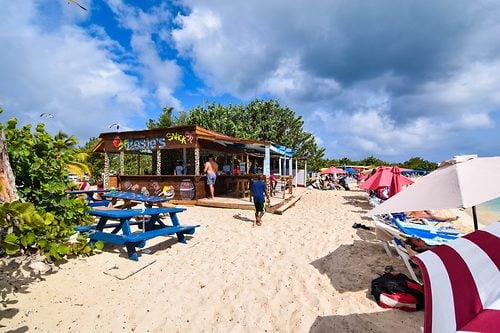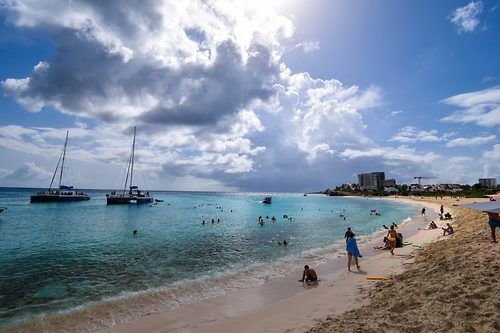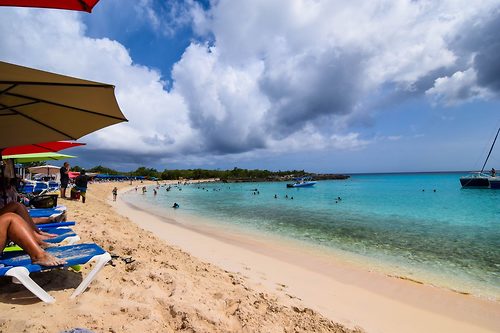 After our swim, we piled back into the van for a ride to the capital of the French side, Marigot.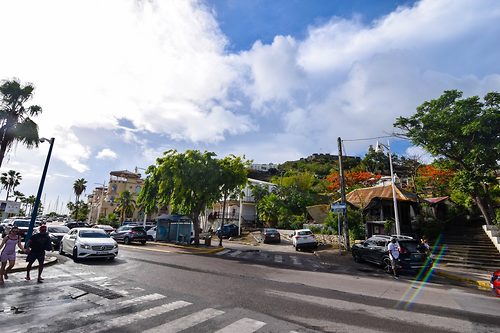 We wanted to make a quick stop at a French bakery and our driver recommended a good one.  They had bread, pastries, chocolate and of course, beer.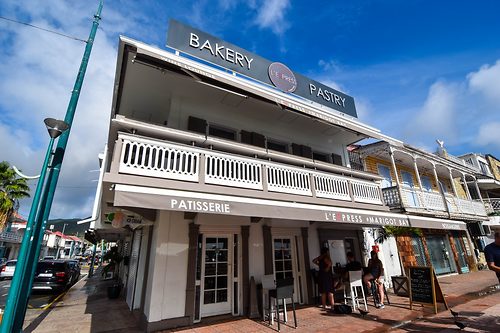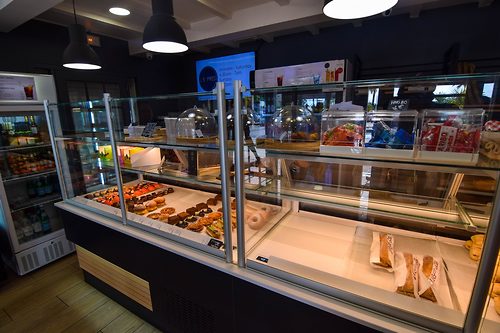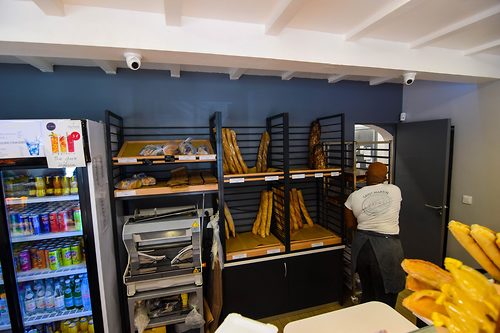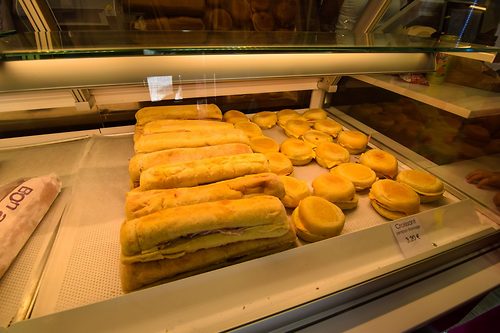 We decided to head back to the ship to shower and relax before dinner. Another fun day in St. Maarten was in the books.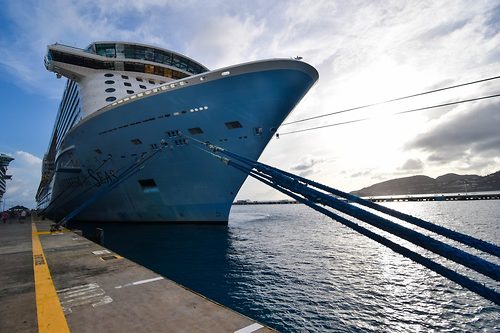 We showered and changed to get ready for dinner and headed back to the main dining room for dinner.
The dining room wait staff outdid themselves with the assortment of Mediterranean small plates. It was like our own little specialty restaurant!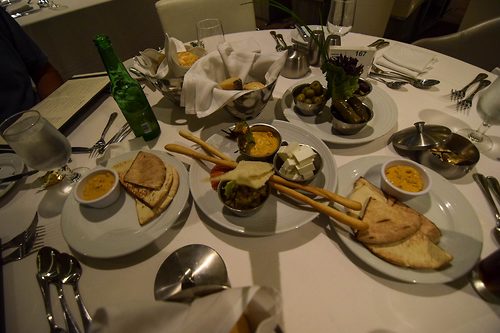 After dinner, many of us in the group enjoyed drinks in Vintages, followed by a few good songs in the pub.
Tomorrow we are in San Juan, Puerto Rico.