In:
Our first full day onboard Anthem of the Seas is a sea day, and that is the international code word for "sleep in".  Given the fact we shifted an hour ahead to get in line with local time in Bermuda.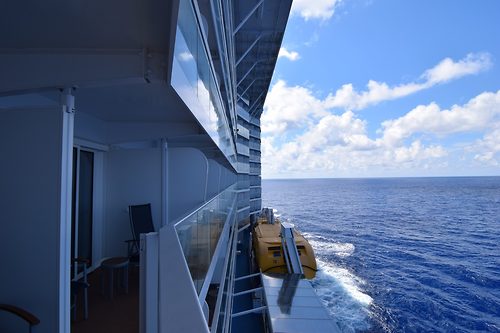 After getting the family moving, we grabbed breakfast in the Windjammer, which was quite busy.
The weather today was fantastic, with clear skies and warm temperatures.  The perfect weather made for a very busy pool deck throughout the day.
My parents took our kids to the pool, so my wife and I enjoyed a leisurely morning around the ship.  We wandered around, checking out Two70 and the SeaPlex.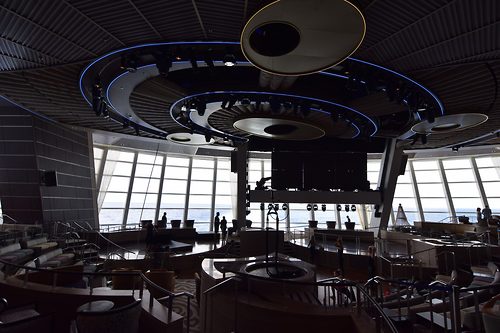 With the late start this morning, we skipped lunch and went to the first meet up of the day, which was a private event for those of us in our group at Vintages. We enjoyed a cocktail hour, and officially welcomed everyone onboard.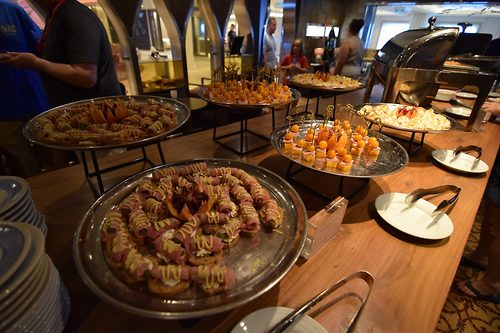 The welcome party lead straight into a pub crawl around the ship. We hit up the Bionic Bar, Two70 bar, Pub and Solarium Bar.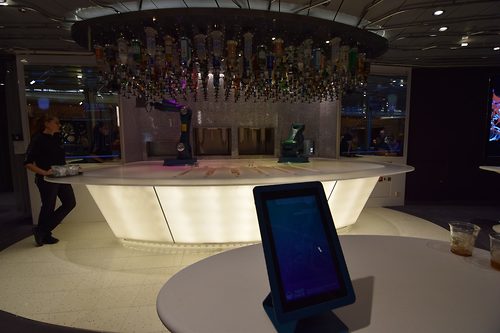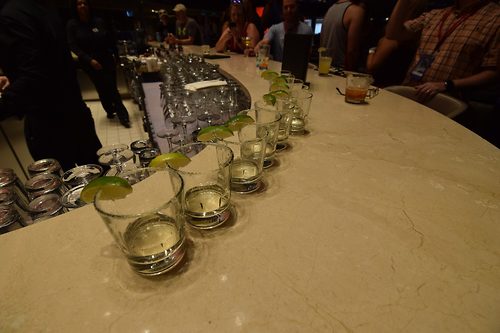 A good time was had by all!
By this point in the day, it was time to head back to the room for a change for dinner. I also managed to sneak in a power nap along the way.
Prior to dinner, we grabbed a drink at Boleros and enjoyed some big band music.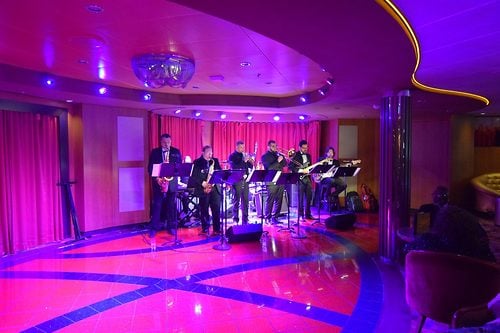 Tonight is formal night, and we had dinner at Chops Grille. We purchased a 3-night dining package and this was our first restaurant with the package benefits.
The meal was great, and the steak was as good as I ever recall having at Chops.
After dinner, we went to the Royal Theater to see the comedian, Jim David.  Lately I have seen the adult comedy showns onboard and this was another hit.  I could not believe how full the theater was for the show.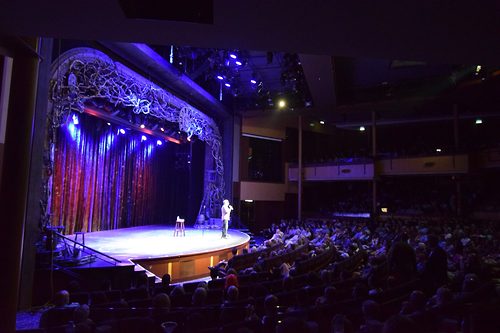 It was a fun first full day onboard, and we have some fun things lined up for Bermuda tomorrow.
Stray Observations