In:
 Greetings from Scotland! I'm currently in Edinburgh after spending the past two weeks vacationing in Spain and Portugal, and later this week I'll be boarding my first of two European cruises this summer. I'll be live blogging my experiences to share with all of you here, offering recaps and insights of what it's like to cruise in Europe!
After 7 cruises in the Caribbean, 1 to Alaska, and 1 to Baja California, it was time to head across the pond to discover all that a European cruise has to offer. Of all the cruises I've done so far, I've been looking forward to these two cruises the most. While I've been to Europe several times before, I've never experienced a European cruise, and I'm excited to visit multiple cities and countries in just one week that I may have otherwise never visited.
Cruise 1: Anthem of the Seas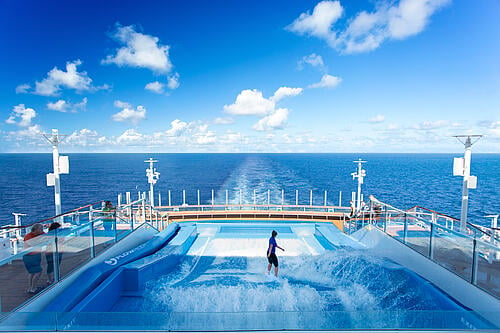 The first cruise I'll be sailing on is a 7-night Spain & France cruise on Anthem of the Seas. Over the course of the week, this cruise will bring me to the following ports:
La Rochelle (Bordeaux), France
Bilbao, Spain
A Coruña, Spain
Le Havre (Paris), France
This cruise is a roundtrip sailing departing from Southampton, England.
These ports are located in northern Spain and France, so the culture and lifestyle will be quite different than what you may experience in ports like Valencia, Nice, and Palermo. While I've visited southern Spain before, I've never been to France or northern Spain. Therefore, every day should bring new experiences and cultural insights to discover.
My friend Samantha will be joining me on Anthem of the Seas! We've been friends since the 5th grade but have barely seen each other since she moved to England in 2018, so I am excited for a much-needed reunion while traveling around Spain and France.
Why I chose this cruise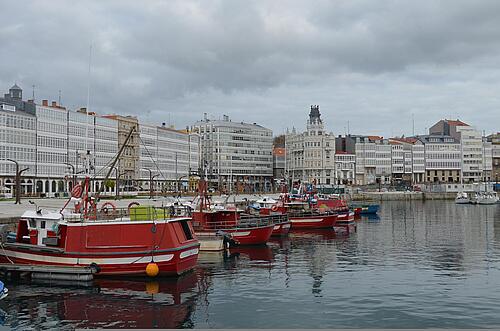 Every time I visit Europe, I tend to travel to Italy. While I absolutely love visiting Italy as I can learn more about my heritage, practice Italian, visit my Italian family, and eat out-of-this-world food, I figured it was time to try something new.
My cruise on Anthem of the Seas will visit less common cruise ports in Europe. While I've heard a lot about popular ports like Barcelona, Civitavecchia (Rome), and Marseille, I do not know much about any of the ports I'll be visiting on my Anthem of the Seas cruise.
In addition, Northern Nevada, where I live, has quite a bit of Basque influence, with several restaurants, festivals, bars, and museums dedicated to Basque history and culture. I'm excited to learn more about the Basque country while visiting Bilbao.
My plans in port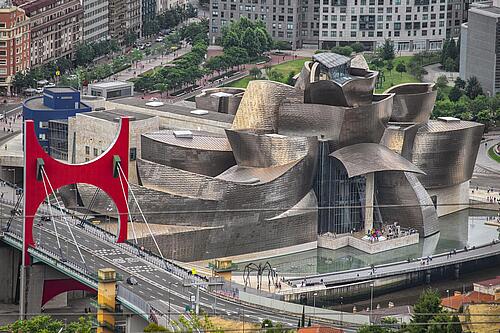 I haven't booked any excursions and I don't plan to do so for this cruise. I generally prefer to explore on my own, especially in Europe where most towns tend to be walkable and offer plenty to see without needing a tour guide.
Plus, Samantha and I are quite happy to simply walk around, hang out by the waterfront, and taste local cuisine and wine in our free time, so there was no need to spend extra on excursions!
The last day of our cruise visits Le Havre, France, otherwise known as the "Paris" cruise port. I find this to be a slightly misleading title due to the fact that Paris is around 2.5 hours away from Le Havre, but that's fairly common for cruises to Europe.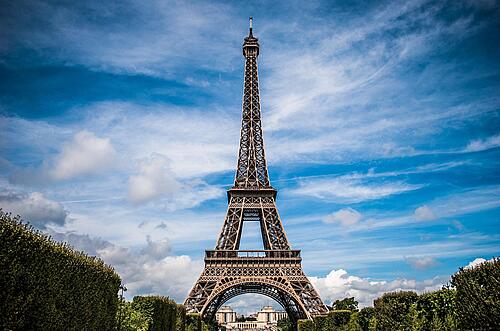 While I haven't been to Paris before, I do not think just a few hours will do the city justice, so I do not have plans to travel into the city. Instead I'll just plan to visit at a later time when I can dedicate several days to exploring Paris.
Instead of Paris, my current idea is to visit the small town of Honfleur located around 30 minutes away from the port of Le Havre. It seems like a small, quaint port city that should make for a relaxing day where I can spend more time exploring as opposed to sitting on a bus for many hours.
My plans onboard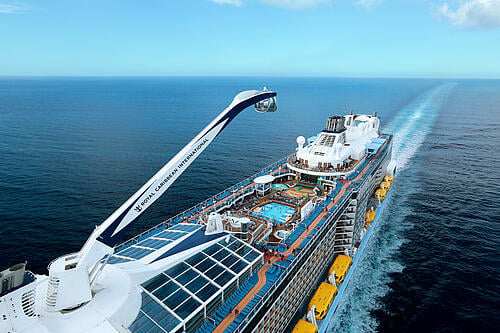 I haven't sailed on a Quantum Class ship in a while, so I'm excited to get onboard Anthem of the Seas.
I would really like to do the North Star at some point on the cruise as well as RipCord by iFLY. Because these activities are only offered on Quantum Class ships, it's definitely worth trying them out on each Quantum Class ship!
I also have plans for my first spa treatment onboard a Royal Caribbean cruise and a delicious lunch at my favorite specialty restaurant, Jamie's Italian. In addition, I am looking forward to seeing Anthem's Broadway show, We Will Rock You.
Outside of these activities, I plan to spend quite a bit of time hanging out in the Two70 venue, which is one of my favorite places to sit back and relax on any Royal Caribbean ship.
Cruise 2: Rhapsody of the Seas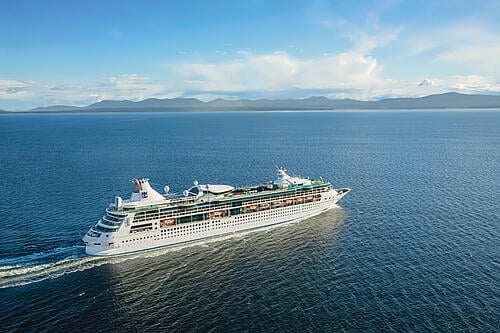 My second cruise is on one of Royal Caribbean's smallest cruise ships, Rhapsody of the Seas. Departing from Athens, Greece and ending in Ravenna, Italy, Rhapsody of the Seas will visit the following ports on our 7-night cruise:
Mykonos, Greece
Chania, Crete (Greece)
Zakynthos, Greece
Kotor, Montenegro
Split, Croatia
My sister Lauren and brother Dominic will be joining me on Rhapsody of the Seas. Lauren and I have talked about visiting Greece together for years, and we are finally getting a chance to island hop the country together!
Why I chose this cruise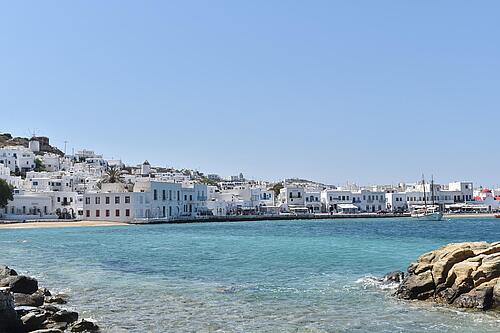 My top priority for a European cruise was to book a port-intensive itinerary so I could experience as much as possible in a single week. While I don't mind sea days, if I am traveling all the way to Europe I prefer to visit as many ports as possible as opposed to spending several days at sea. With five port days and one sea day, this cruise should offer exactly what I am looking for.
I was also interested in visiting not only Greece, but other countries as well. Being able to visit Greece, Montenegro, and Croatia and end the cruise in Italy was simply too amazing of an itinerary to pass up!
I'm also really interested in visiting Croatia. My childhood best friend was from Croatia, so I spent a lot of time hearing Croatian at her house and learning about Croatian culture. I'm excited to finally see the country in person!
I also wanted to end the cruise in Italy to allow for a few nice days of traveling in the country before flying back to the US.
My plans in port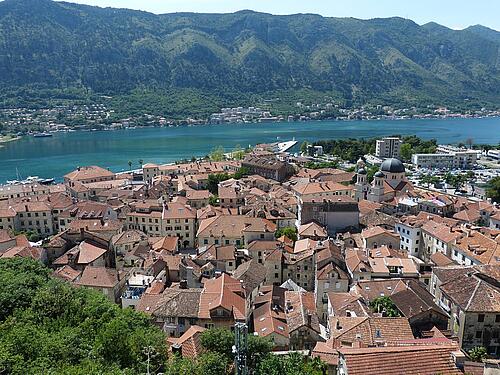 Just like my cruise on Anthem of the Seas, I do not have any plans on shore and did not book any shore excursions. From what I've read, most of the ports we'll be visiting should be easy to explore on foot. We're also open to take taxis to beaches or wineries, but will likely make decisions on the fly.
I am most excited to visit Kotor, Montenegro. The port looks absolutely stunning, and it's a country I never thought I would visit before. Sailing into the port should offer fantastic views of the "fjord", and I'm hoping to do a short hike while in port to see the city from above.
Read more: 15 countries you didn't know you could cruise to on Royal Caribbean
I expect Mykonos will be the port most overrun with tourists, both from cruise ships and land-based travel. I will have to do a bit of research to see which areas to avoid on the island, as this is one of the most visited islands in Greece.
Lauren, Dominic, and I are pretty big foodies when we travel to Europe, so trying local cuisine and pastries will definitely be on the table.
After the cruise, we'll be spending three nights in Italy before flying back to the United States.
My plans onboard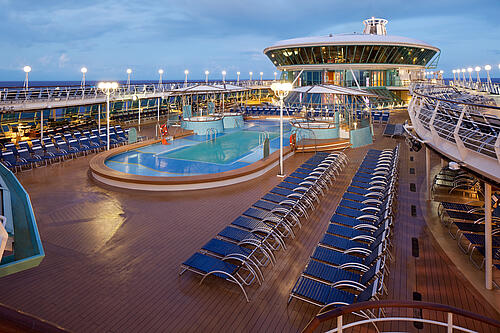 Because this is my first cruise on a Vision Class ship, I have no idea what to expect! While there may be fewer activities and amenities onboard compared to larger Royal Caribbean ships, I'm excited for the laid-back atmosphere I'm expecting to find onboard.
We do not have any plans to dine at specialty restaurants, so we will have dinner in either the Main Dining Room or Windjammer. Instead of spending money on specialty restaurants or a dining package onboard, we plan to enjoy a nice sit-down lunch every day in port.
I expect we will spend most of the time onboard tired from long days in port, so we'll likely hang out at a bar or lounge, listen to music, or play cards to pass the time.
I'm looking forward to sharing my experience on Anthem of the Seas and Rhapsody of the Seas with all of you over the next couple of weeks! We will also be creating full ship tours of both ships for the Royal Caribbean Blog YouTube channel.