In:
Our first port of call brings us to Bermuda, and Anthem of the Seas arrived into port fairly early in the morning. I certainly was not awake for it.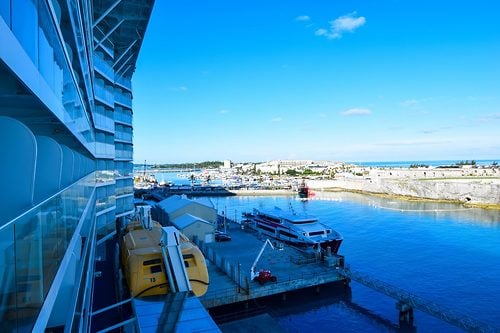 We got up around 7:30am and got everyone ready for a day at the beach, then headed down to Cafe @ Two70 for a quick breakfast.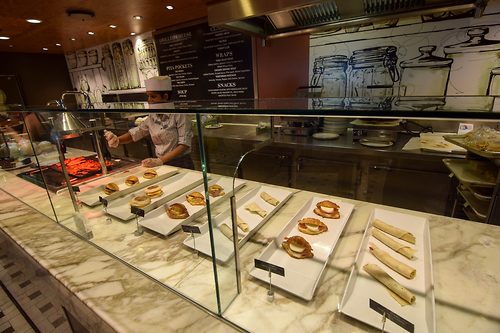 Cafe @ Two70 is not only quick, there are barely any lines there and the view you get with your meal is fantastic.
We walked off the gangway at about 9am and met up with our group, which was headed to Horseshoe Bay beach.  In fact, everyone who booked with our travel partner, MEI Travel, was provided with complimentary transportation to and from the beach.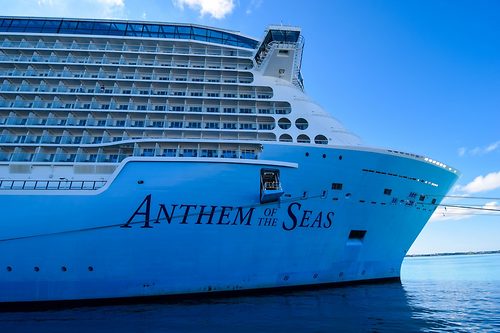 The bus ride to the beach is about 30 minutes, and one added benefit of not taking the public bus is we were not dropped off at the top of the big hill that leads to the beach.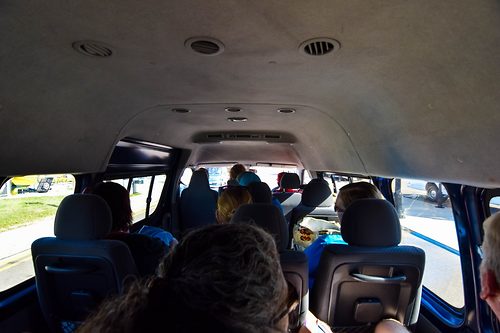 Once dropped off, it is a short walk to the beach. There is no admission fee for the beach, but chairs, umbrellas and other amenities cost extra. Two chairs and an umbrella will run you about $45.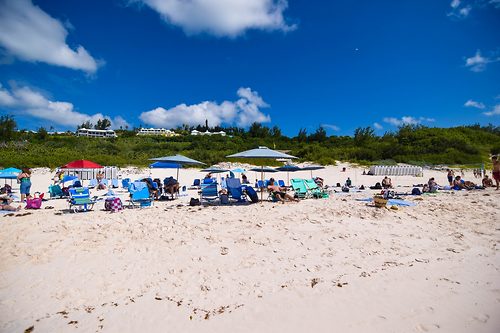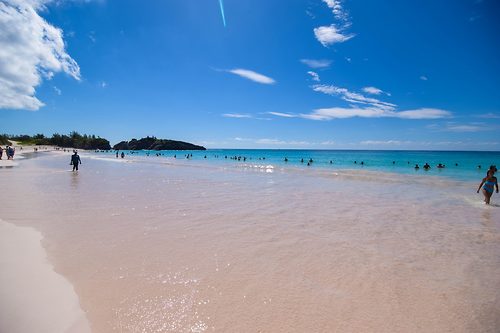 Horseshoe Bay is beautiful, with stunning blue water, extra fine sand and just a few waves to make things interesting.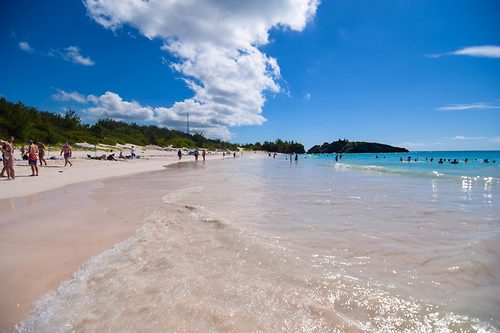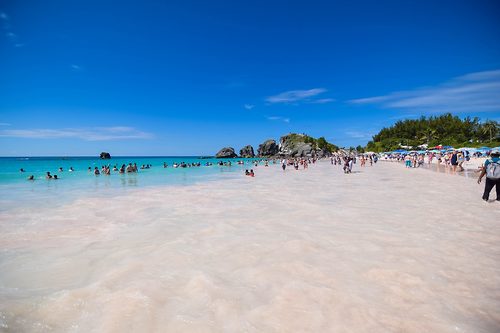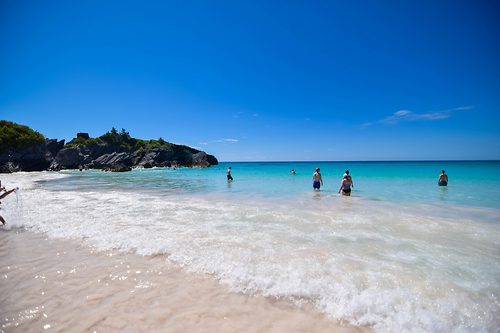 In addition to the main beach, there is a smaller cove to the right that is protected from the surf and ideal for young children.
There is also rock formations that everyone seems to climb, despite warnings against it.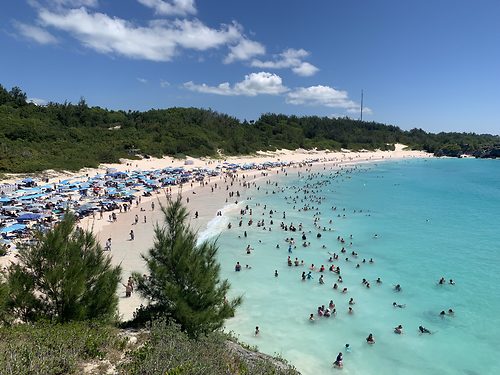 If you walk all the way down the beach, you will find caves and other rock formations that are quite far from the crowds.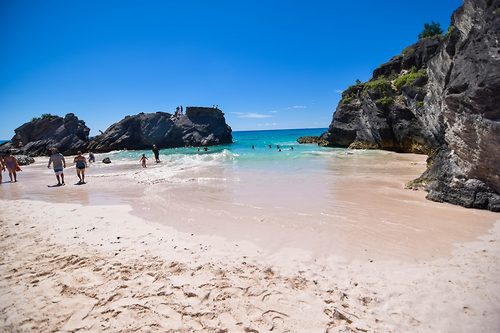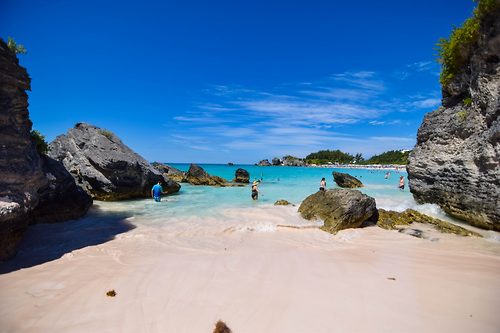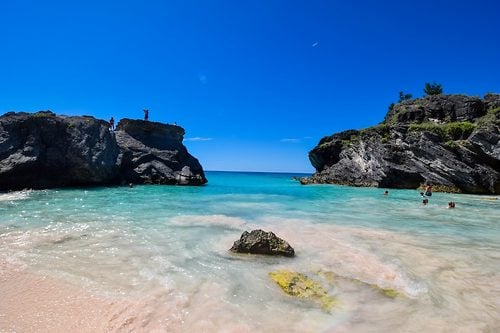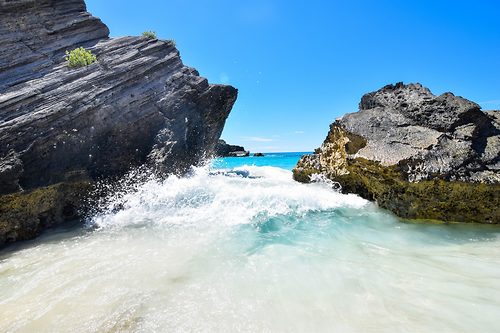 We had perfect weather for a picture perfect beach day.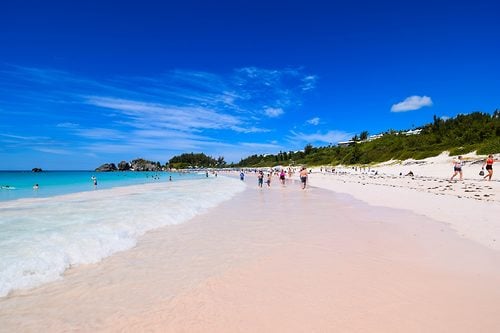 At 1pm we loaded back into the bus and took a ride back to the ship. I thought I would go into the Naval Dock Yard shops, but with only an hour and a half before all aboard, I thought it best to take a shower and relax onboard.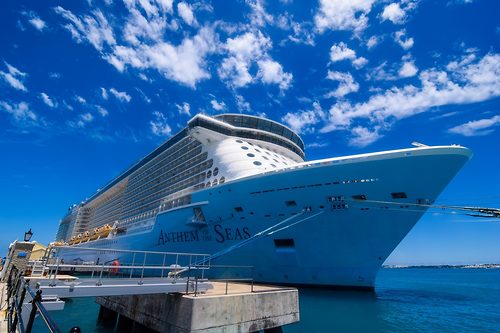 Relaxation time was short lived, as it was time to head up to the pool deck to enjoy sail away. The view was fantastic, and we hugged the coast of Bermuda, which provided some wonderful views.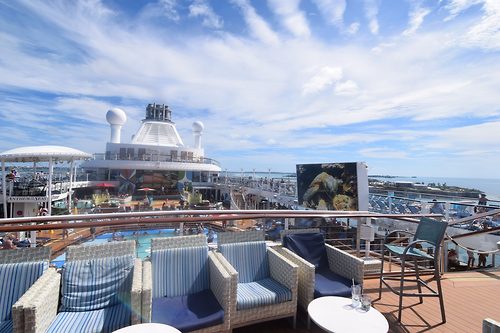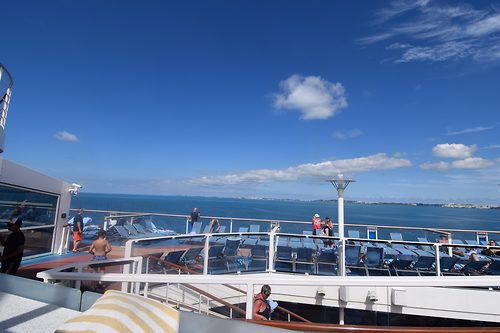 For dinner, we were back in the main dining room. On day one we noticed a table next to us had some great Mediterranean selections and today the head waiter provided us with our own assortment of hummus, olives, babaganoush and more.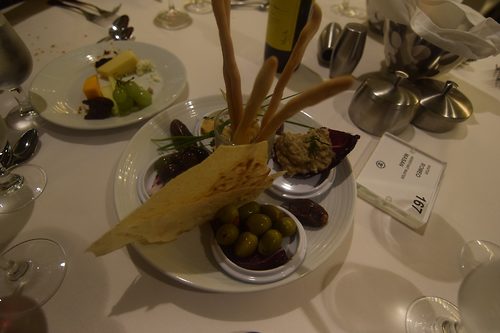 We rounded out our evening with the pub singer. The singer has a great stage presence, along with great vocals.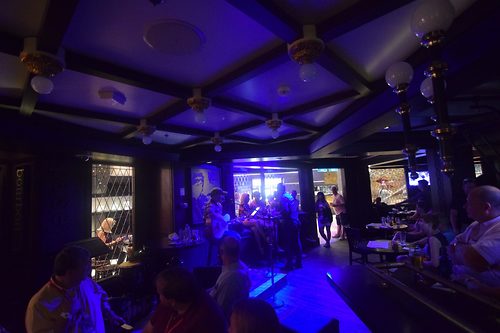 Tomorrow is a sea day.