In:
A green oasis alone in the Atlantic Ocean, Bermuda has been welcoming visitors for over 400 years. Its beautiful beaches, great outdoor activities, diverse food, and friendly people, make it a wonderful place to visit.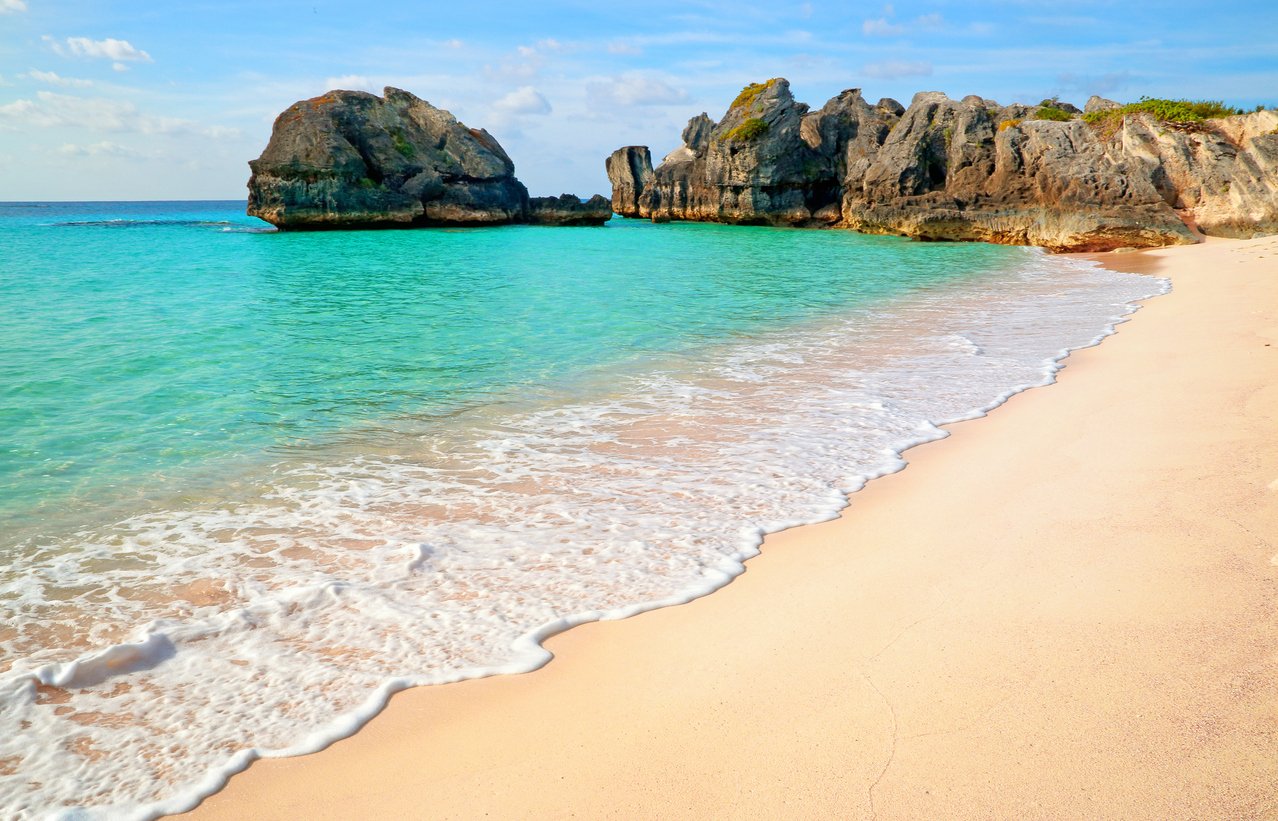 With a variety of sailings from the northeast, it is a great option for cruisers. Most itineraries provide an overnight stay in Bermuda, leaving much more time to explore and get to know what makes the island so special.
An easy destination to wander around, it is a mix of English tradition with local culture. Its rich history, natural beauty, and geography make it unique among other islands.
Here are some great reasons why you should take a cruise to Bermuda.
East coast departures with overnight stays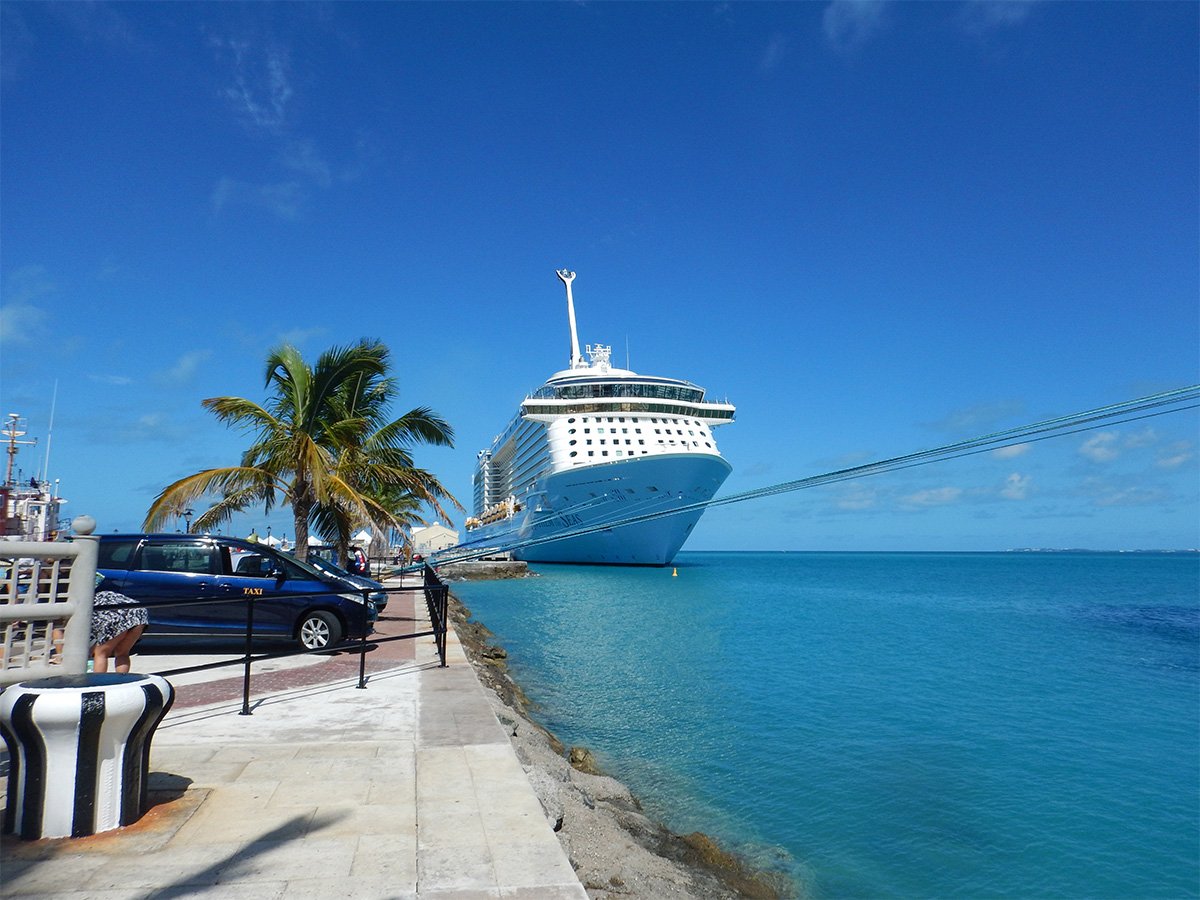 Unlike most Caribbean sailings, the majority of cruises to Bermuda leave from ports in the northeast such as Maryland and Cape Liberty (New Jersey). This can be a great option for people who normally have to fly or drive a long way to catch a cruise.
Royal Caribbean's current sailings range from 5-8 days, with most having an overnight and two days in port. This is a major plus that is not seen often on Caribbean itineraries.
Extra time in port allows guests to see more of the island, do lots of activities or spend an evening in port. Bermuda has a number of events throughout the year with many evening activities. Harbour Nights, a popular festival that runs from April to September takes place in Bermuda's capital, Hamilton.  It features live performances, local foods, artisans, and crafts. A good opportunity to try the famous Rum Swizzle cocktail or legendary fish chowder.
Current itineraries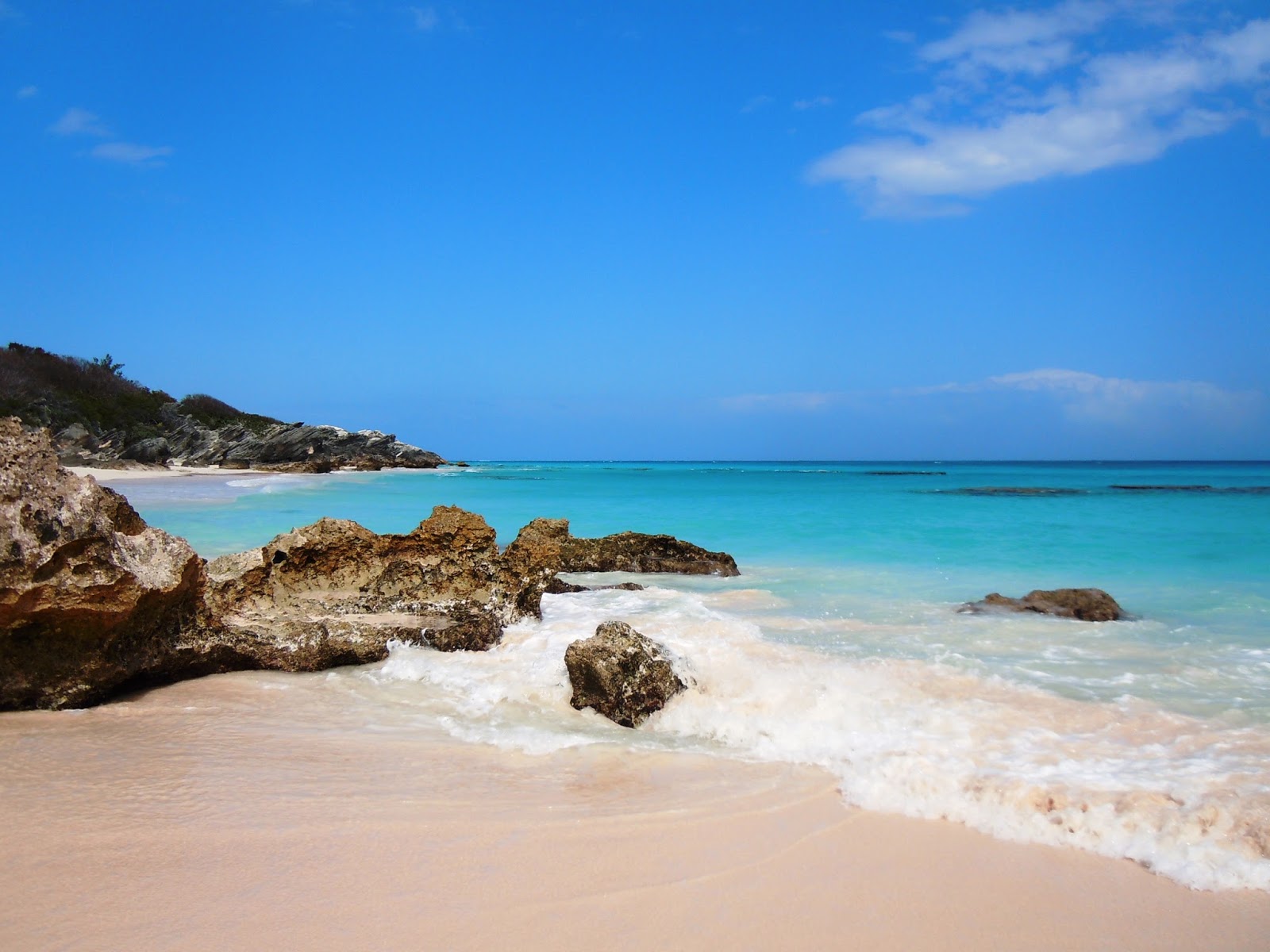 Royal Caribbean is offering a number of well priced sailings to Bermuda, running from April to October in 2022, a great time to travel. For example: 
A 5-night cruise leaving from Baltimore on the Enchantment of the Seas, with two days in port.
A 5-night cruise leaving from Cape Liberty New Jersey on the Adventure of the Seas with two days in Bermuda.
 An interesting 8-day cruise leaving from Port Canaveral visiting Coco Cay, Nassau, and Bermuda.
Explore with ease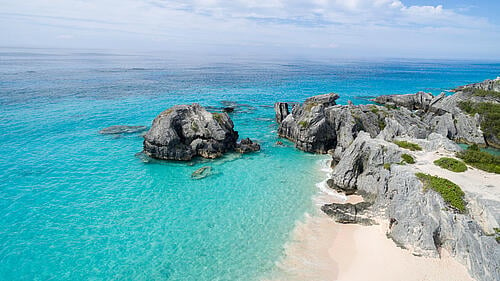 Bermuda is a safe, English-speaking Island that accepts US dollars at par. This makes it easy to venture out on your own. The efficient bus and ferry system is a great cost-effective means of transportation that provides a scenic way to wander around the island. The ferry in particular provides panoramic water views. Both a bus and ferry terminal are located in the port area just a couple of minutes walk from the dock, convenient for cruisers.
Only 21 miles long, it is easy to traverse the full length of the island during a short stay. Cruisers can easily travel from the port at the Royal Naval Dockyard, all the way to the east end, home to St. George's, Bermuda's oldest settlement and a UNESCO site.
Bermudians are known for their welcoming nature and are helpful in assisting tourists. Bus drivers are great with guests, guiding them where to get off for attractions.  Cruisers can also rent scooters or 2 person electric vehicles for full freedom to explore and go a little more off the beat and path.
Unique geography and climate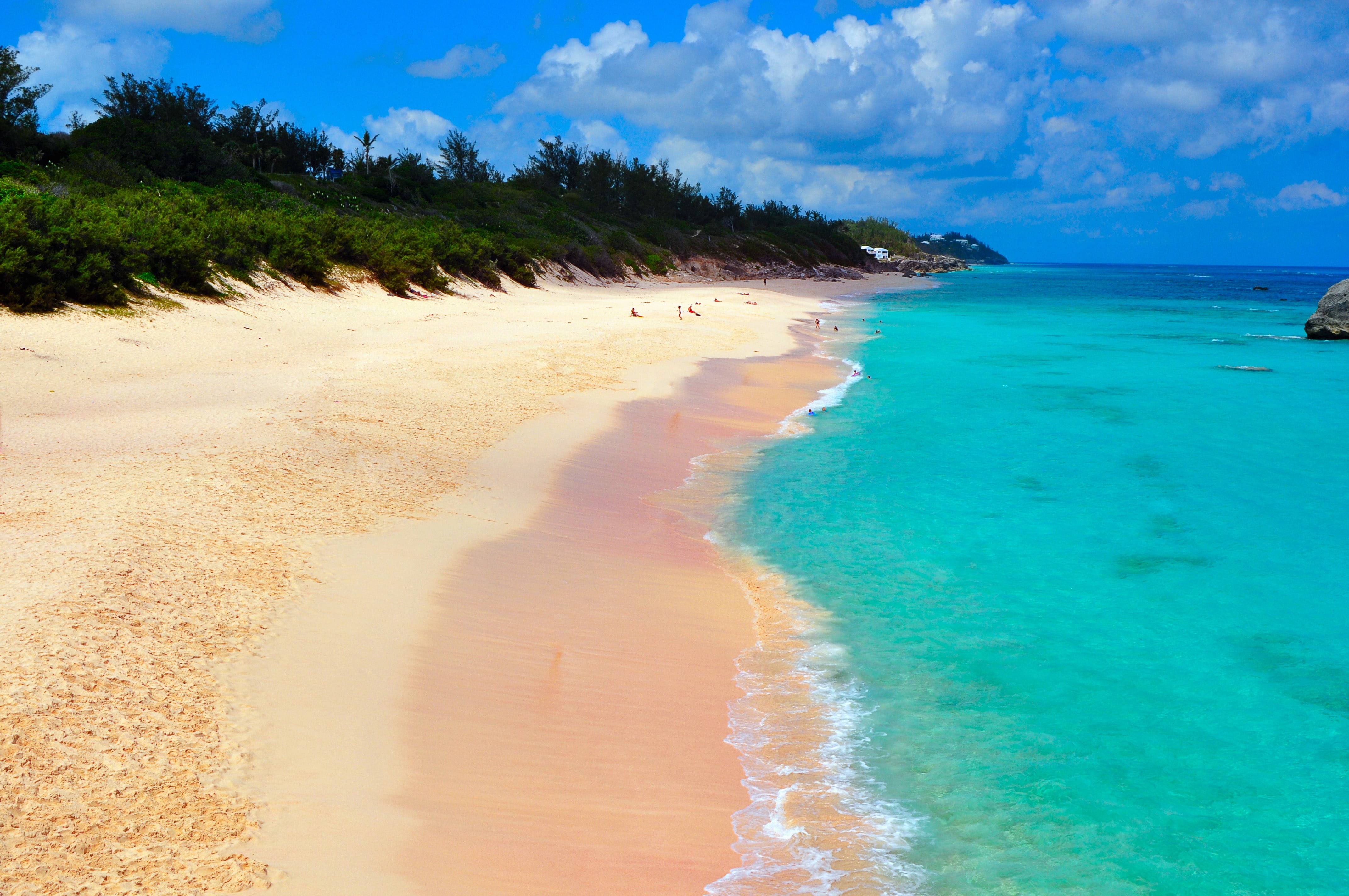 Although often mistaken for being a Caribbean Island, Bermuda is not. It is technically an archipelago, 650 miles east of North Carolina. Despite its location far out in the North Atlantic, it possesses picturesque pink beaches with clear blue water and an abundance of coral reefs and marine life.
The island is warmed by the North Atlantic current giving it a sub-tropical climate. Spring to fall has an average high of 81 F which is perfect weather for touring around. August can feel warmer when humidity builds, a great time to enjoy the beaches.
Encircled by reefs, Bermuda is home to 300 + shipwrecks, making it a diver's paradise. Tales of the Bermuda Triangle and all the myths and lore surrounding the numerous missing ships and planes are also of interest to many. The Ocean Discovery Centre at the Bermuda Underwater Exploration Institute has a permanent exhibit that delves into the mystery, separating fact from fiction.
Cost effective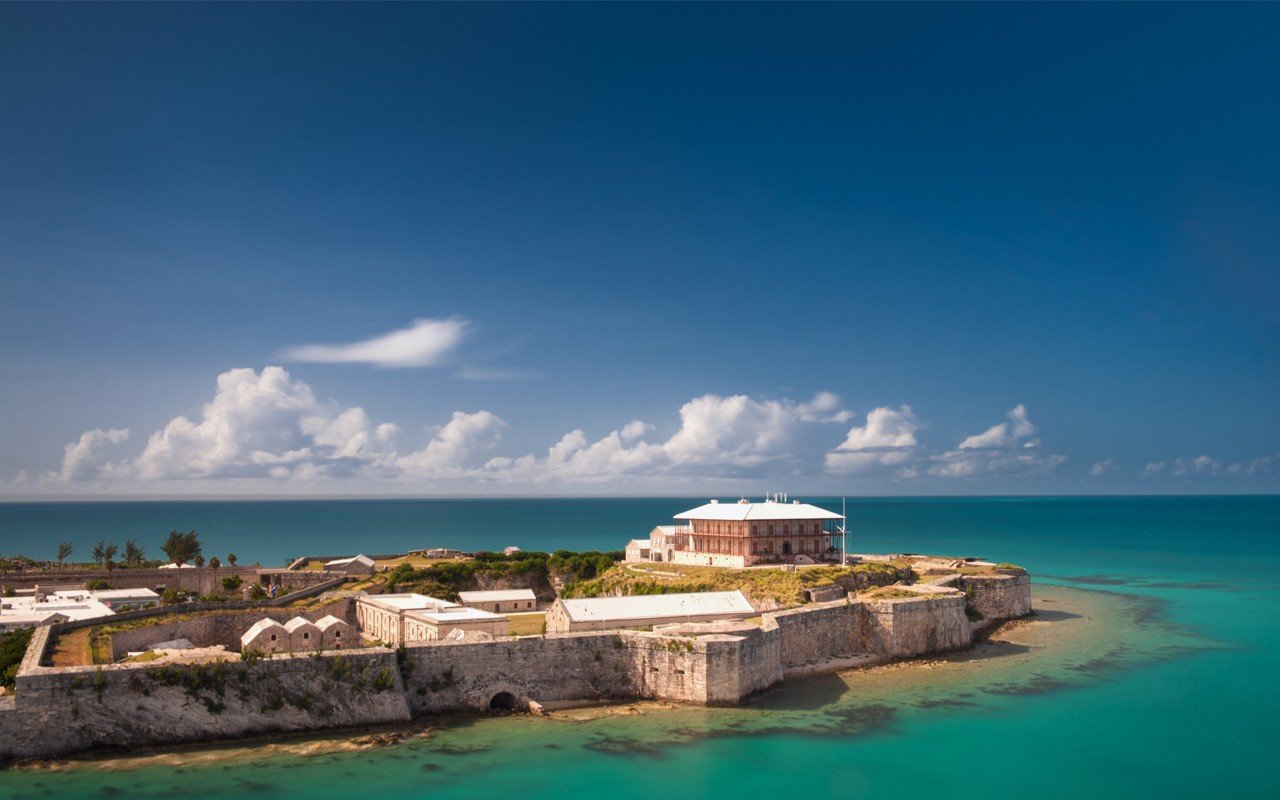 Bermuda is one of the most expensive places in the world to buy a home or car. It is on par with Geneva and New York City in terms of cost of living. Consequently, hotels and fine dining can be expensive. Traveling by cruise is a great way to get a taste of Bermuda without spending thousands on flights and hotels. 
As a tourist, many of the best amenities like the beaches are free. Great walking trails, historic venues, and many other activities are all easily accessible and affordable. The island's well used bus and ferries serve major attractions. Information on routes and tokens are at the Visitor Centre in Dockyard, the island's cruise ship port.  
There are many casual, local eateries, pubs, and festivals that provide an opportunity to try true Bermudian cuisine. Hamilton has many takeouts with meals at reasonable prices. In particular, the island's grocery stores feature food to go, popular with its residents.
Endless activities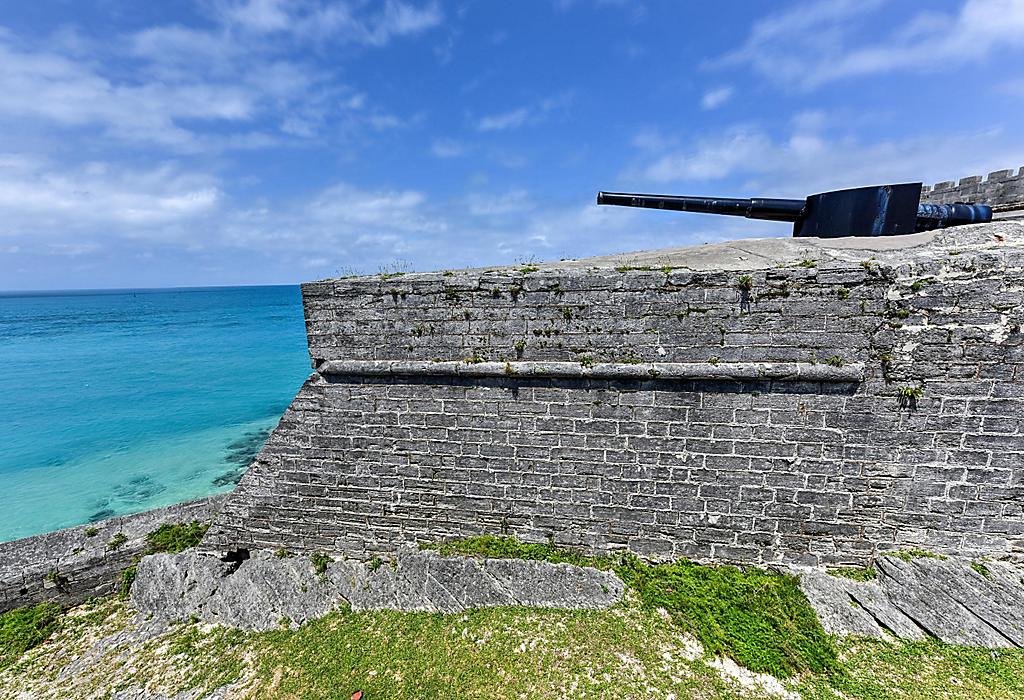 There really is something for everyone's tastes and preferences when visiting Bermuda ((insert link to previous article on what to do in Bermuda) Whether it be outside activities, exploring the local culture, or cuisine, the options are endless.
Its sandy beaches are a draw for many, and the island has plenty. Horseshoe Bay is its most famous beach with its withered volcanic rock framing its iconic ocean views. It is an easy way to spend an afternoon.
Diving among its shipwrecks, snorkeling along the reefs, fishing, sailing to name a few, are all popular water activities. Bermuda also has world-class golf courses, underground crystal caves, colonial age forts, museums, shopping, dining, which can easily occupy port days.