In:
Bermuda's Ministry of Public Works indicated it will begin dredging the North Channel by the end of the month that will remove approximately 0.1 million cubic metres of rock and/or reef.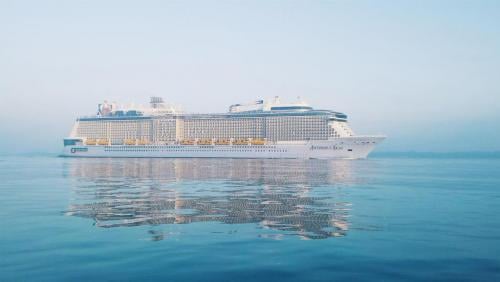 The Royal Gazette reports the widening of the channel and dredging is so that the island can handle the scheduled visits by Royal Caribbean's Quantum class ships.
Royal Caribbean's Quantum class ships are wider, deeper and longer than the older vessels and they require deeper and wider approach channels with smoother turns.
The work to dredge the channel will be a "24 hour, seven day a week operation and will take approximately one month to complete", according to the Cabinet Office.
The dredging is being done in Late October to avoid main coral and fish spawning season.  In addition, 598 corals have been relocated to adjacent reefs and are being monitored.