In:
Famous for its pink beaches, Bermuda is an island located in the North Atlantic, 650 miles east of North Carolina. It enjoys beautiful weather, with an average temperature in the 70-80s during cruise season.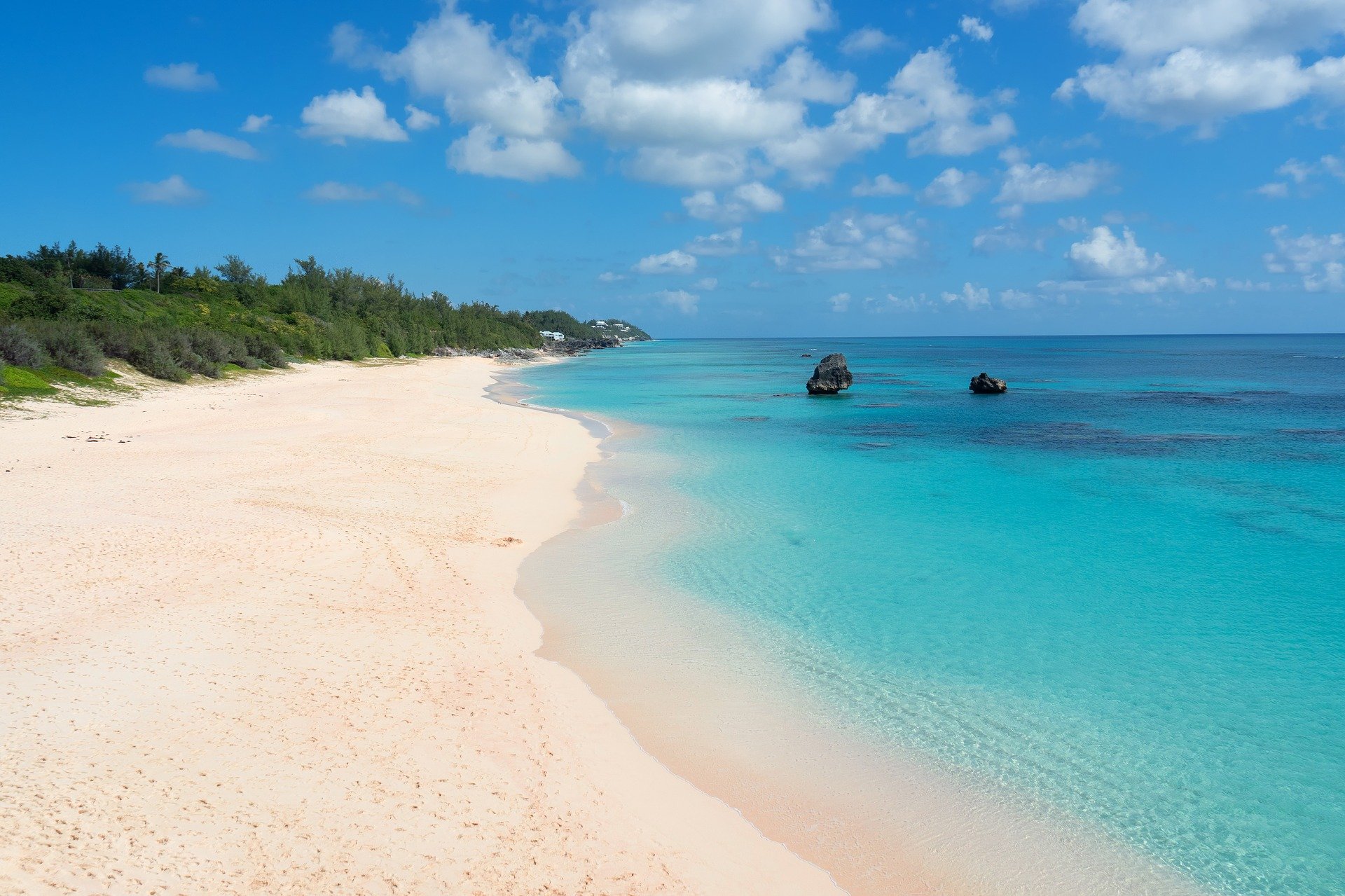 Bermuda is only 21 miles in length and getting around is easy. Local pink buses and SeaExpress ferries serve the island well.  Many people rent scooters while there but keep in mind that residents drive on the left.  Also available are electric vehicles called a "Twizy" which are earmarked for tourists.
For those visiting on a cruise ship, there are numerous activities including beaches, water activities, sailing, and fishing, as well as world class golfing, food and culture.
For those who want to explore what makes Bermuda unique, here are a few suggestions.
What to do
Horseshoe Bay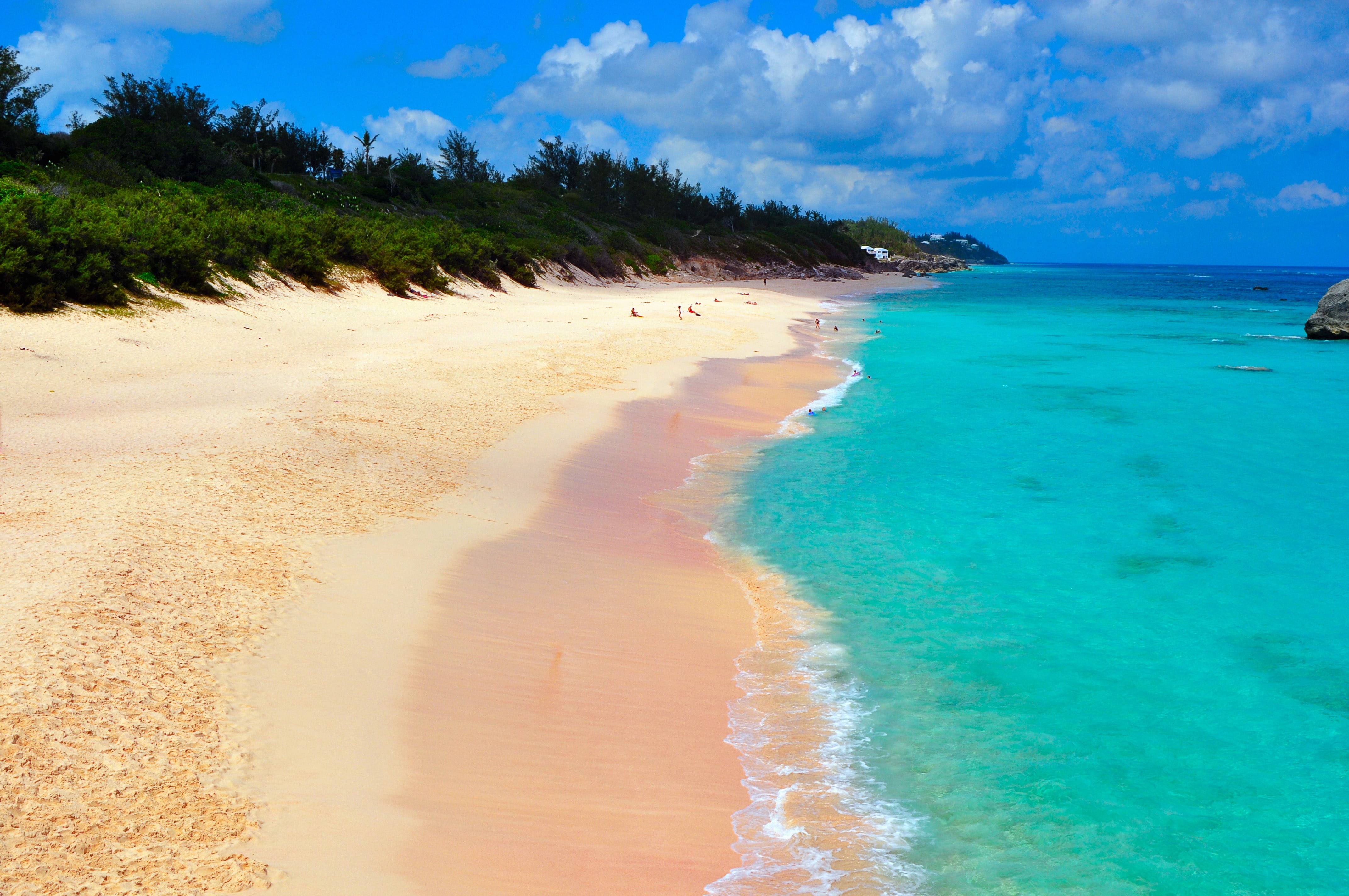 Horseshoe Bay, Bermuda's most iconic beach, is located on the picturesque South Shore. With soft white sand and aqua blue waters, it is a great place to swim and play in the waves.
On the eastern side of the beach lies little bays and tidal pools to explore.  On the other end, there is a protected cove, with calm waters. Perfect for families with young swimmers, where they can see lots of local marine life.
All the required amenities are on site including food, washrooms, chairs, and umbrella rentals. The beach is easy to get to by bus and taxi.
Diving and Snorkeling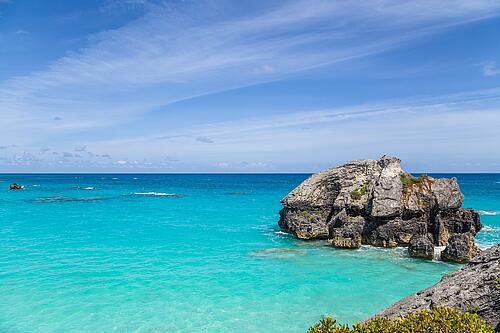 Thanks to the extensive reef system that encircles the island, there is excellent diving and snorkeling in Bermuda. Many ships have been stranded on the reefs making it the Shipwreck Capital of the Atlantic.  Dive sites like the Mary Celeste, a former civil era ship, is one of the most popular.  Many shipwrecks are in 30-80 feet of depth making them easily accessible to divers.
For snorkeling from a beach, Church Bay along the South Shore features dramatic cliffs leading down to a small bay with plenty of marine life. This is a more secluded spot, so ensure to bring everything needed. Tobacco Bay, on the eastern end of the island, is more sheltered and offers the opportunity to see parrotfish among many local species.
The Bermuda Underwater Exploration Institute (BUEI), located in Hamilton, hosts a number of relics from shipwrecks. They also house one of the world's largest shell collections and exhibits on the mystery of the Bermuda Triangle.
Hamilton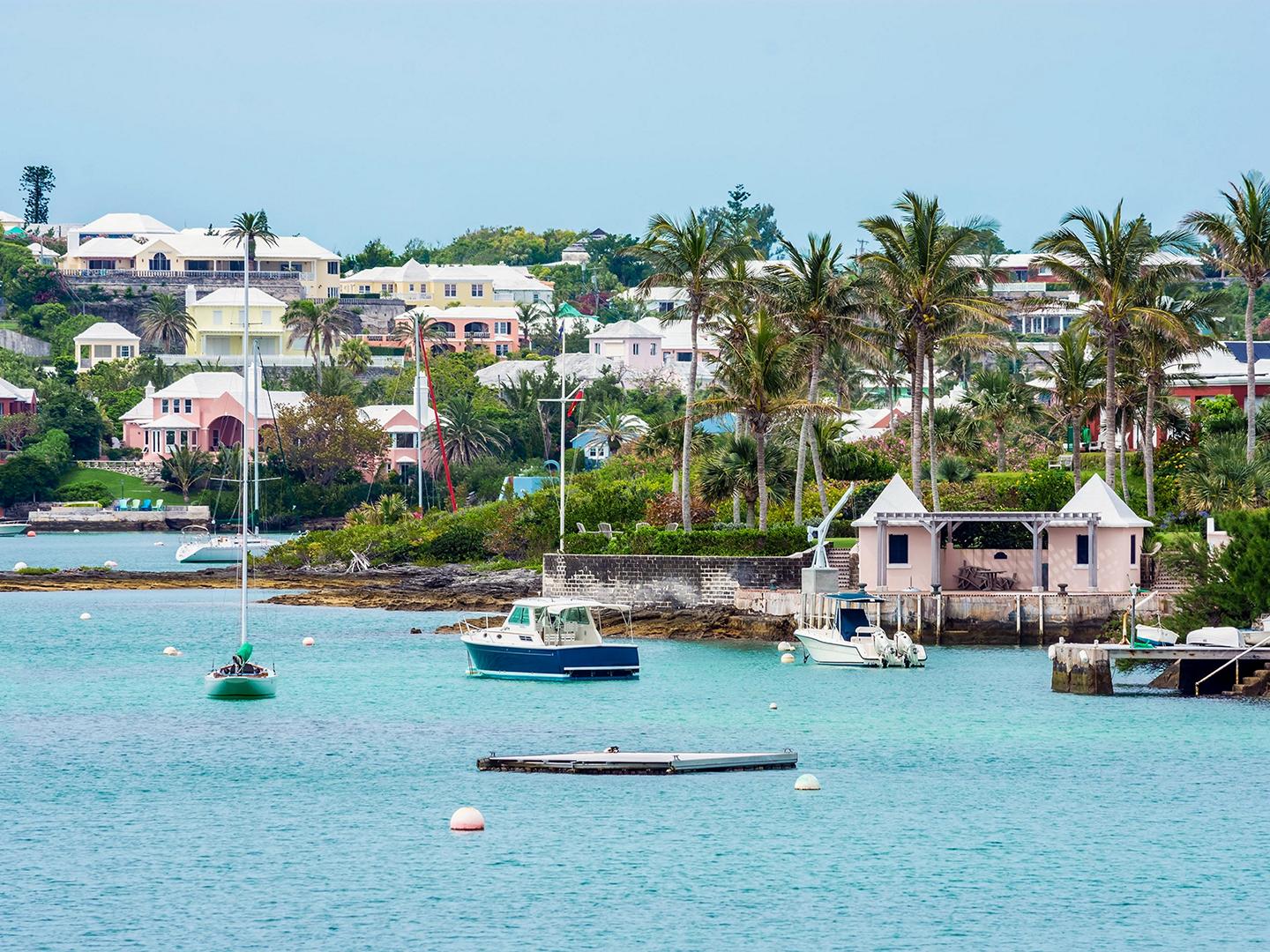 A great way to travel to Hamilton (the capital of Bermuda) is to take the ferry from the port area. It provides a scenic water view with saltwater breezes.  
Once there, stroll along Front Street, enjoying water views and the colorful colonial style buildings.  There are plenty of great places to visit. Pop into the local shops such as Brown & Co. department store to pick up some local Bermuda perfume and soap.  Browse through jewelry and watch stores, and shop for a true pair of Bermuda shorts.   Visit the Cathedral of the Most Holy Trinity and its stunning architecture. Delve into local art at the Bermuda National Gallery (free admission) and Bermuda Historical Society Museum to get a taste of the past.
Bermuda has had a long love affair with rum. Bacardi has its headquarters in Hamilton, along with some great local brands such as Gosling's (making rum since 1806.) For a true Bermudian experience, sample a Dark'n Stormy or a Rum Swizzle while sitting on a patio under the warm sun. Not to miss, is Bermuda's famous seafood chowder which is not surprisingly topped with black rum, and a dash of sherry sauce.
St George's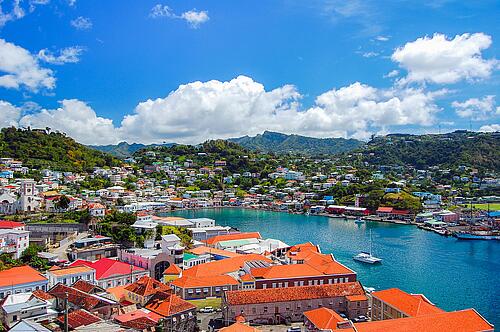 It all started in St. George's. The Sea Venture on its way to Jamestown was marooned on the shores of Bermuda. In 1612, the English established their first settlement at St. George's.  
Starting from King's Square, the historic and charming town is best explored on foot. Walk the narrow lanes, visit the museums, St. Peter's Church, or sample some local food while listening to the Town Crier.  It is worthwhile to visit the nearby Fort St. Catherine, an impressive military defense built in 1614.
Heading back toward Hamilton, a must-see is the Crystal Caves. This magical underground cave system developed over millions of years and was termed by Mark Twain as the most beautiful cave in the world. The guides are amazing in explaining the science behind the crystals along with many humorous anecdotes.  
Dockyard / Port Area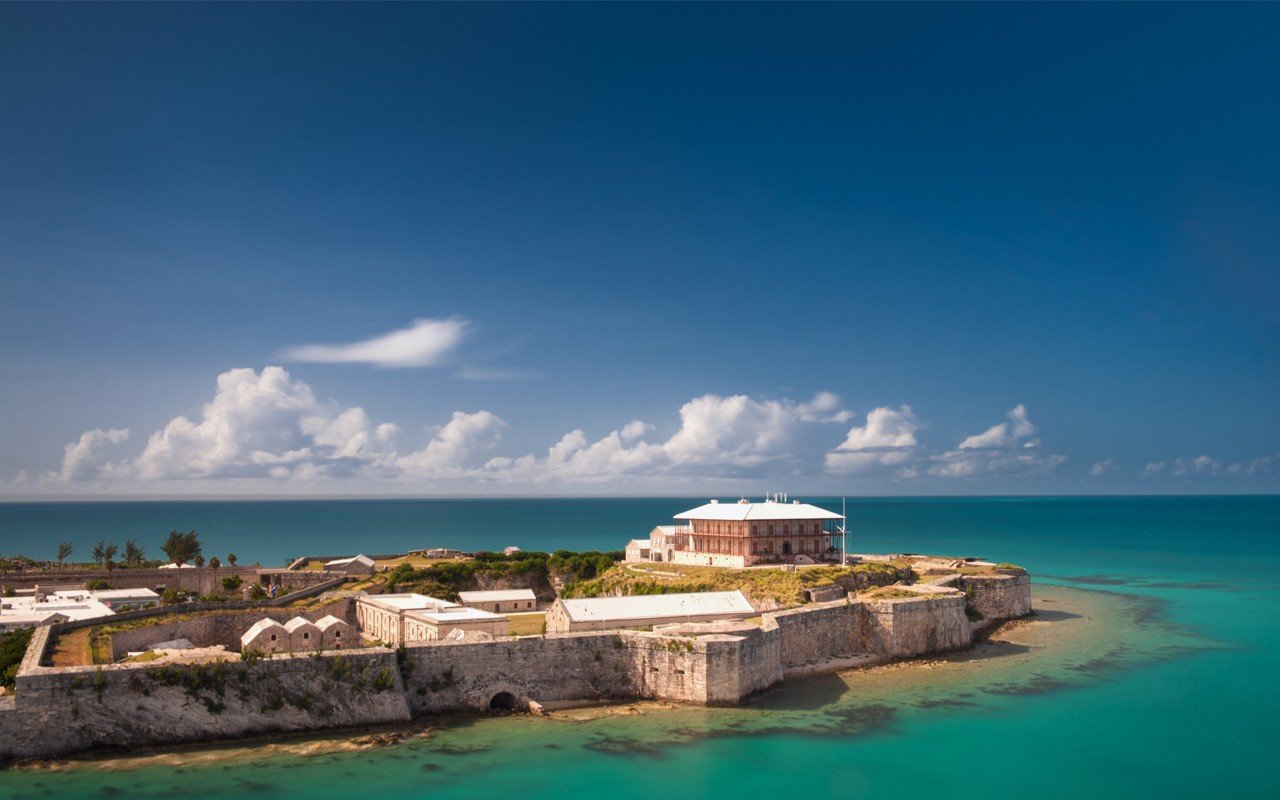 There is plenty to do within walking distance of the ship. Passengers can tour the former colonial era naval base known as Dockyard. The sandy colored, limestone buildings have been beautifully restored and now contain a number of shops and restaurants.
To relax, try some tasty local fare at the Frog and Onion Pub, shop at the Clocktower Mall, and pick up a local rum cake. Check out the Bermuda Arts Centre and handmaid glasswork. Outdoor activities include a small beach at Snorkel Bay and swimming with Dolphins.
Dockyard is also home to Bermuda's National Museum, which details the country's 500 year old rich history. One of the best parts of the museum is the former Commissioner's House located at the top of the hill. The patio vistas are some of the most majestic in Bermuda.