In:
Royal Caribbean announced it will begin offering roundtrip cruises from Barbados at the end of 2021 on Grandeur of the Seas.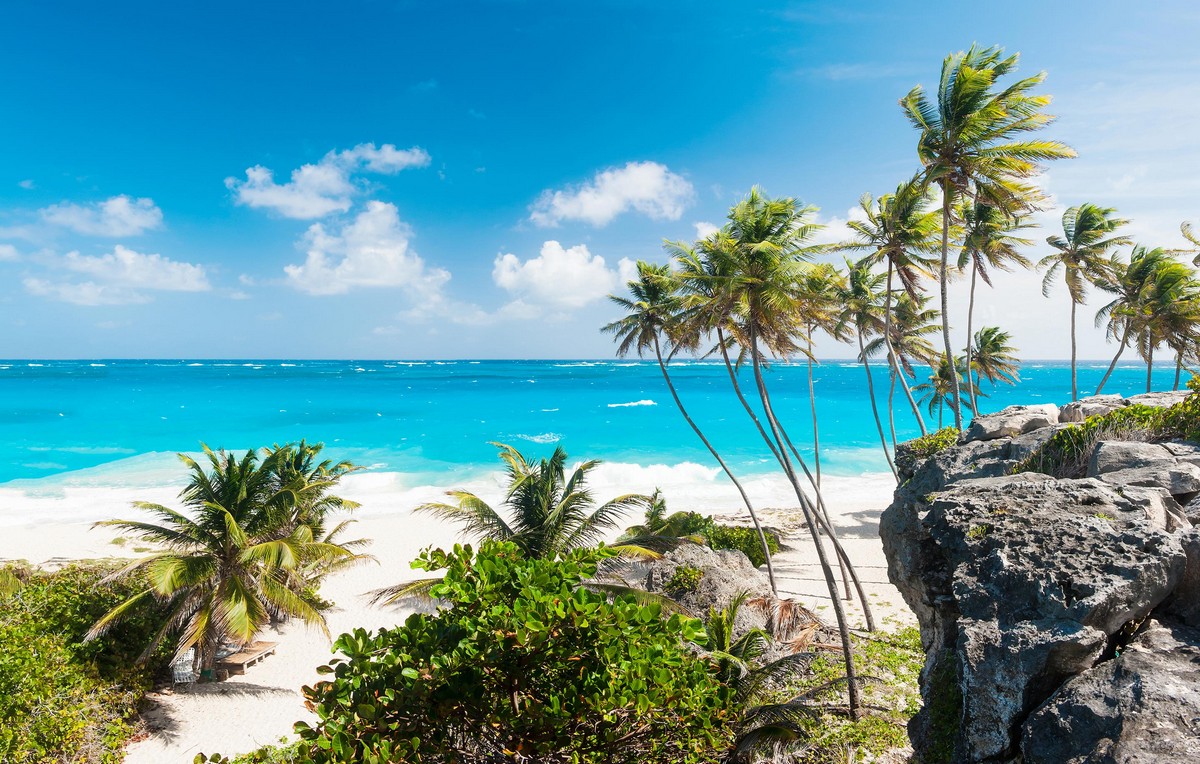 The new itineraries were announced on Wednesday, which will the first time Royal Caribbean has offered a homeport from Barbados.
Get ready for sun-soaked adventures to captivating southern Caribbean isles onboard Grandeur of the Seas, sailing from the newest Royal Caribbean home port — beautiful Bridgetown, Barbados. With its idyllic pink-sand beaches, emerald hills and valleys, and rich Bajan flavor, Barbados is an unforgettable destination in its own right. And for the first time ever, this tropical paradise unlocks spectacular shores in the southern Caribbean, Central America and beyond — including three new ports in Tobago, Trinidad and St. Vincent. Go the extra mile to go the extra isle on weeklong escapes that hit a different destination every day, or linger longer on 14-night adventures that offer late stays and overnights in top-rated ports. The adventure begins in Barbados, Winter 2021
The new sailings run between December 2021 and April 2022, although more sailings could be added if the sailings prove to be popular.
A variety of 7-night sailings are available to book immediately. There are three different itineraries, including two separate 7-night sailings and a 14-night sailing with stops in St. Lucia, Dominica, Trinidad and Tobago, St. Vincent, Grenada, Aruba, Bonaire, Curaçao, and more.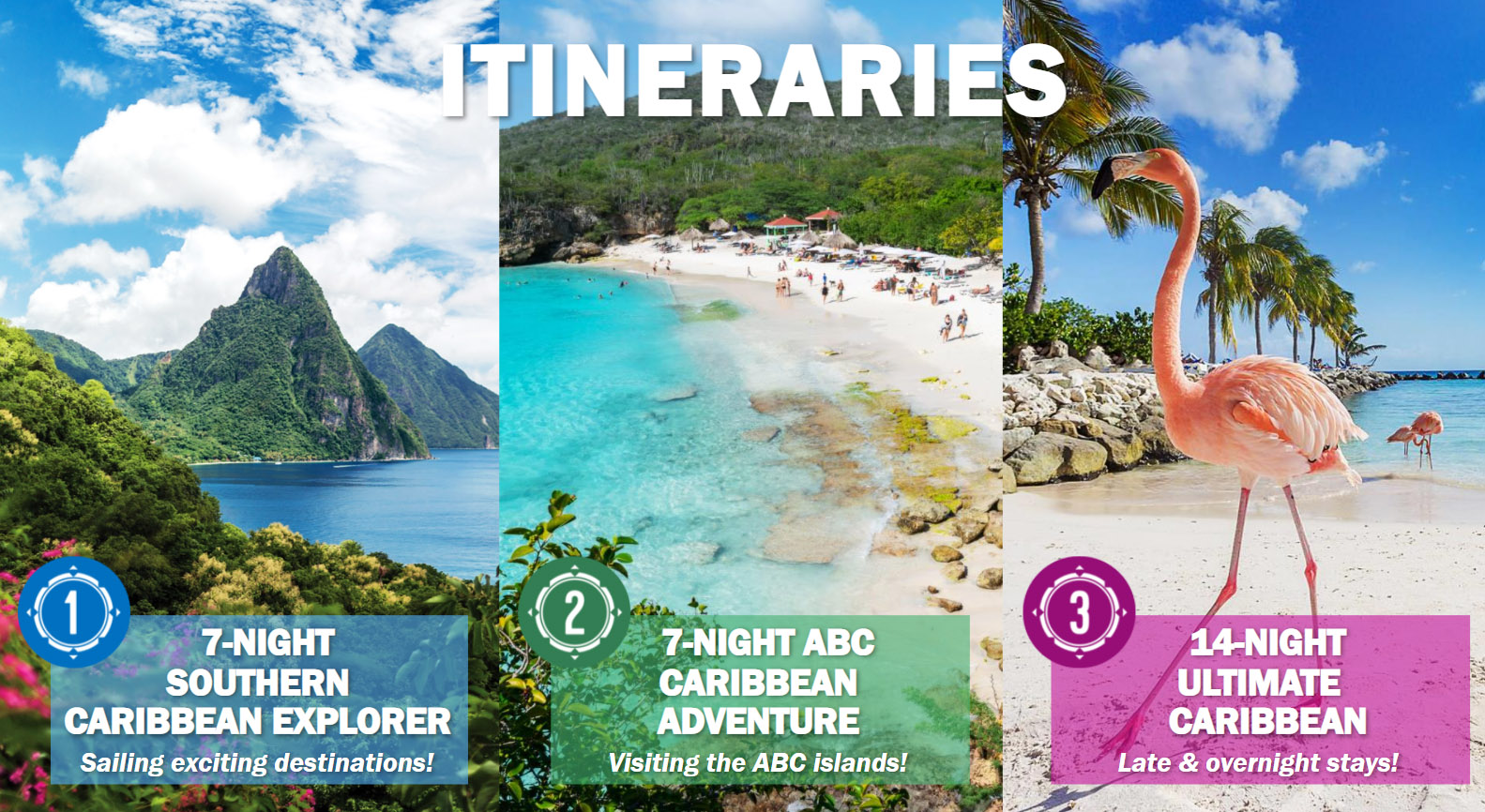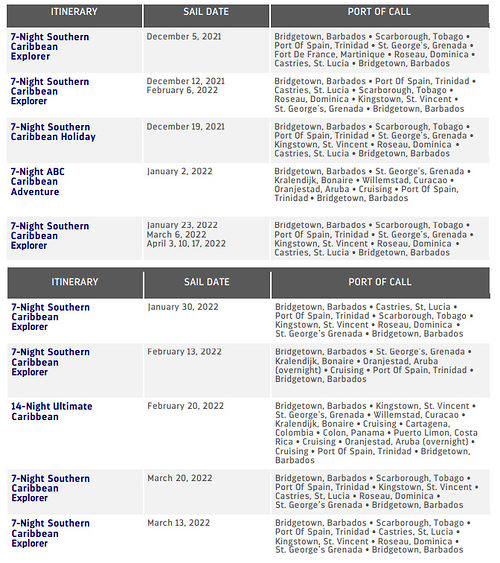 Royal Caribbean is also working on adding  options for embarkation tours (ending at the pier) and debarkation tours (ending at the airport). These options will include panoramic bus tours and beach stops. These options are a work in progress and have not yet been finalized.
Being a Caribbean island, getting to Barbados means taking a flight, and Royal Caribbean is working on a new system that will allow guests to book outside of 11 months for certain cities that will have nonstop flights to Barbados.
This new functionality will be available in February 2021 for the U.S.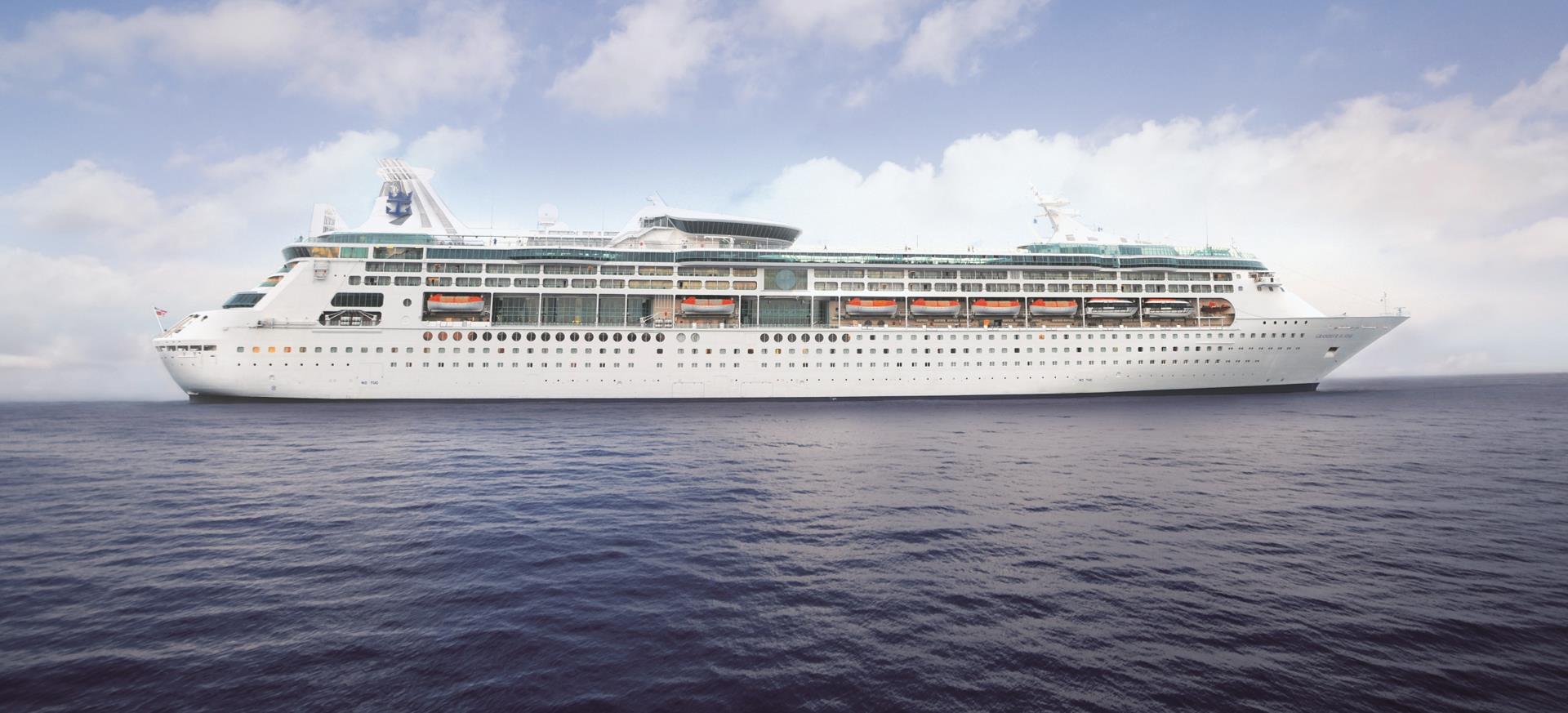 Royal Caribbean will offer transportation between the Barbados airport and the cruise terminal.
A close relationship with Barbados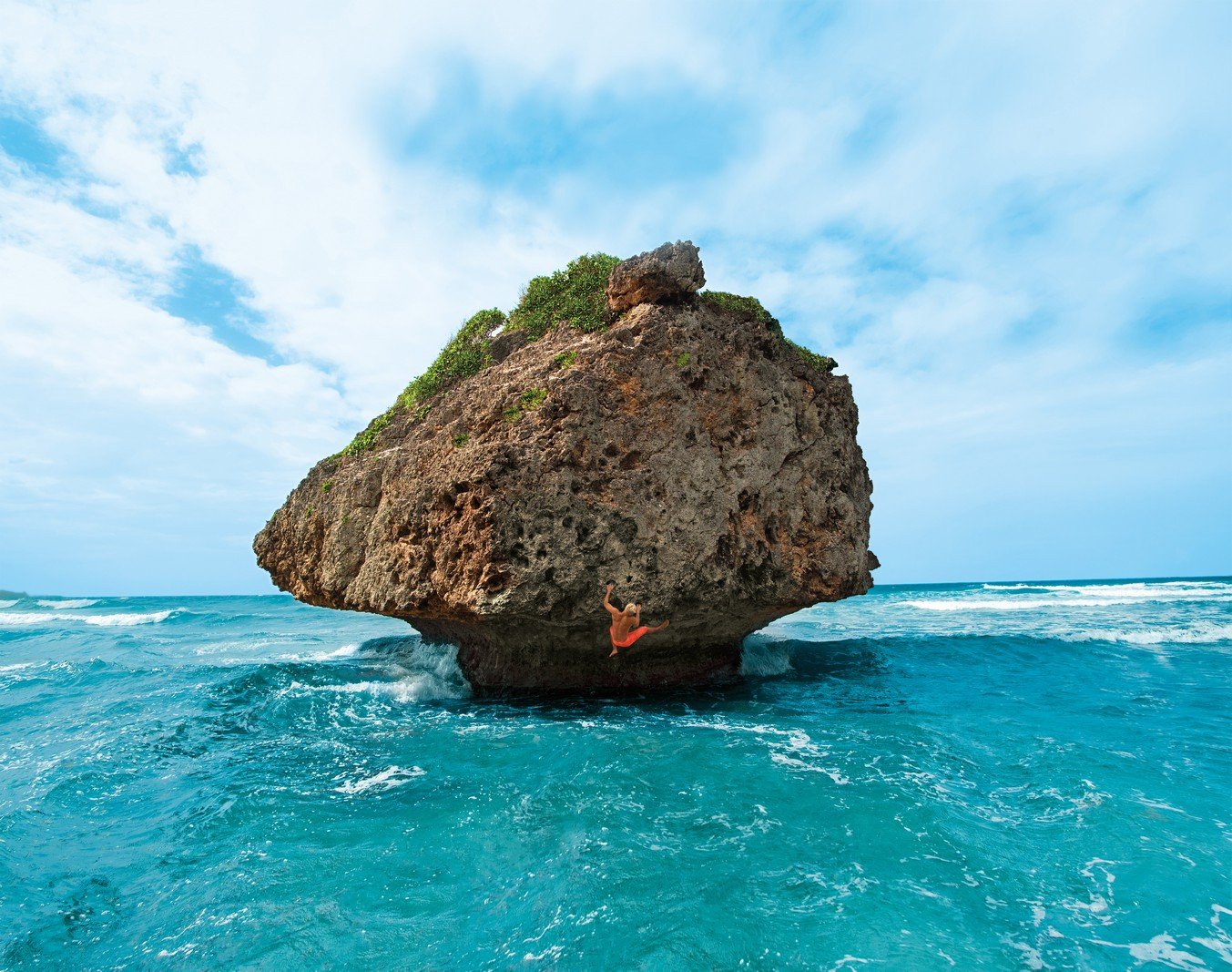 Ever since the cruise industry shutdown in March 2020, the government of Barbados has been open to working with Royal Caribbean.
It has been an open port for cruise ships to use for resupply and crew member repatriation.
In addition, the Americas Cruise Tourism Task Force is co-chaired with Royal Caribbean International President and CEO Michael Bayley and the Prime Minister of Barbados, Mia Amor Mottley.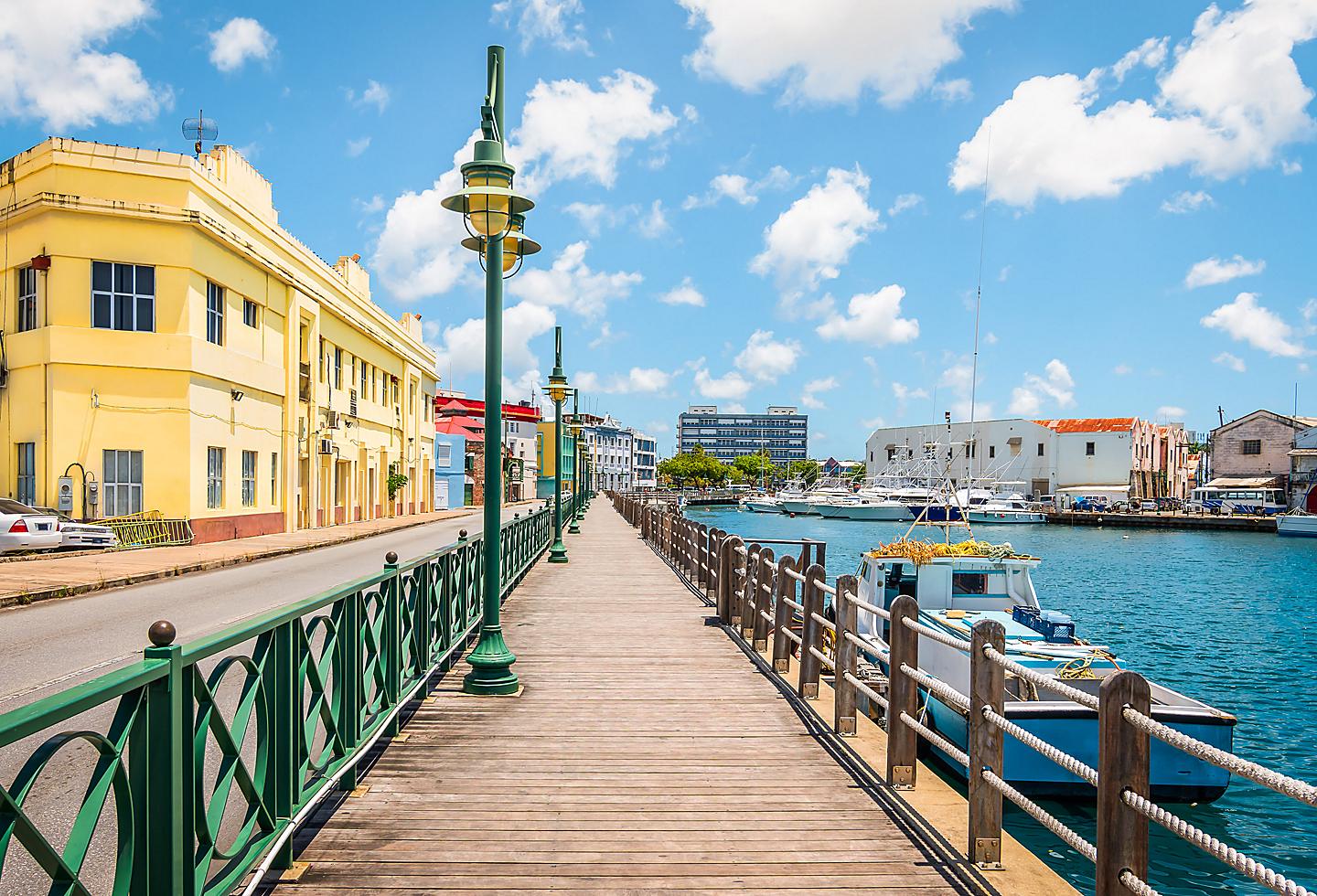 While Royal Caribbean did not mention it as part of their announcement, sailings from Barbados do have an extra benefit of being outside the purview of the U.S. Centers for Disease Control and Prevention (CDC).
Since Grandeur of the Seas would sail from Barbados and not visit any U.S. ports, it would not be subject to regulations and requirements of the CDC.
Special offer for repeat cruisers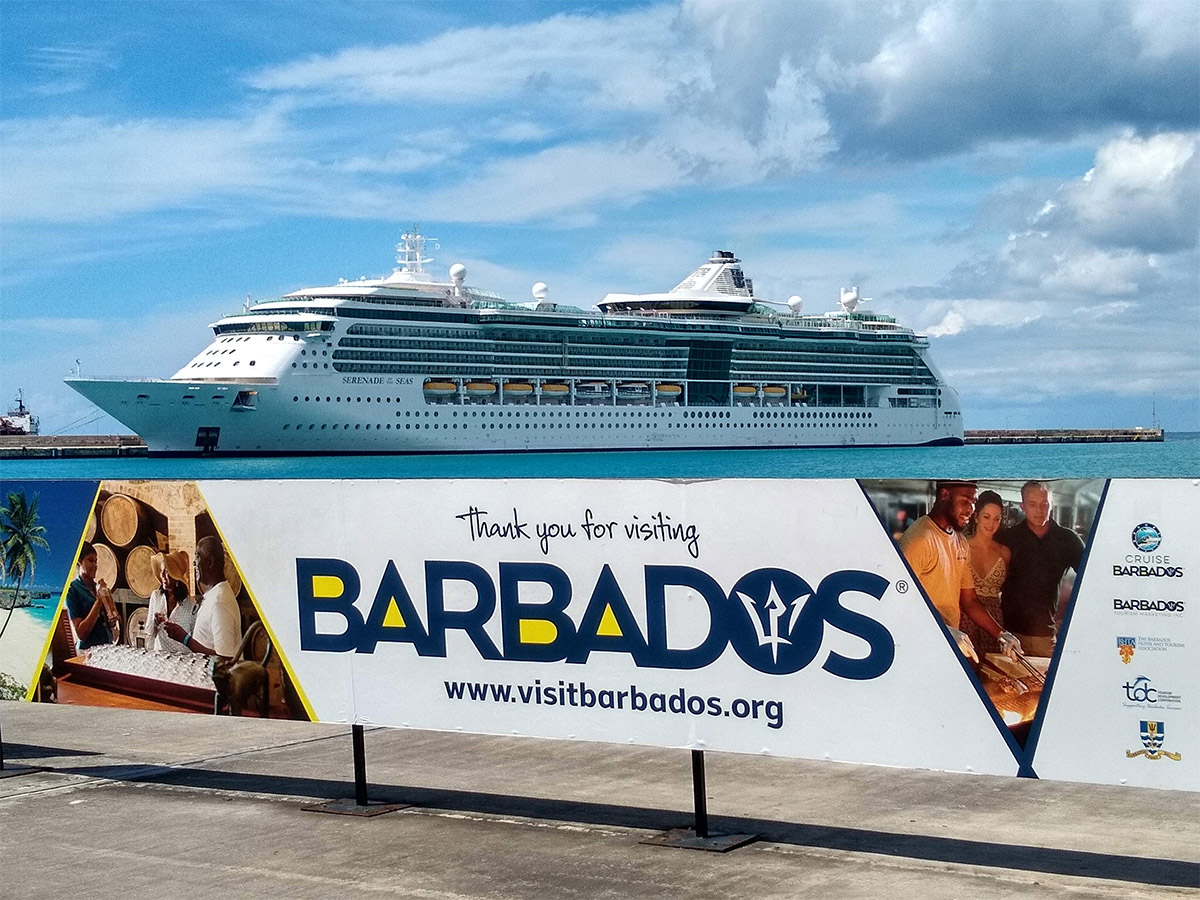 In addition to today's announcement, Royal Caribbean is offering a special promotion for members of the cruise line's customer loyalty program.
A special one-day preview of  up to$450 instant savings offer, which is on top of 60% off the second guest's fare. 
The Up to $300 Off Preview Sale provides Gold, Platinum, Emerald, Diamond, Diamond Plus, and Pinnacle Crown & Anchor Society members with an additional day to take advantage of our savings offer.
Up to $300 Off Preview Sale applies to new bookings made on 1/13/21.
Up to $300 Off Preview Sale provides instant savings of up to $300 USD per stateroom on select sailings departing on or after 5/1/21. Savings amount determined by category booked and sailing length:
On sailings 5 nights or less, $50 savings for Interior and Ocean View, $75 for Balconies and $150 for Suites
Sailings 6 nights or longer, $75 savings for Interior and Ocean View, $100 for Balconies and $300 for Suites.
Offer open to residents of US, Canada, Puerto Rico and select countries in the Caribbean.