In:
Barbados is a Southern Caribbean island known for its beautiful beaches, and it will be the homeport for one cruise ship later this year.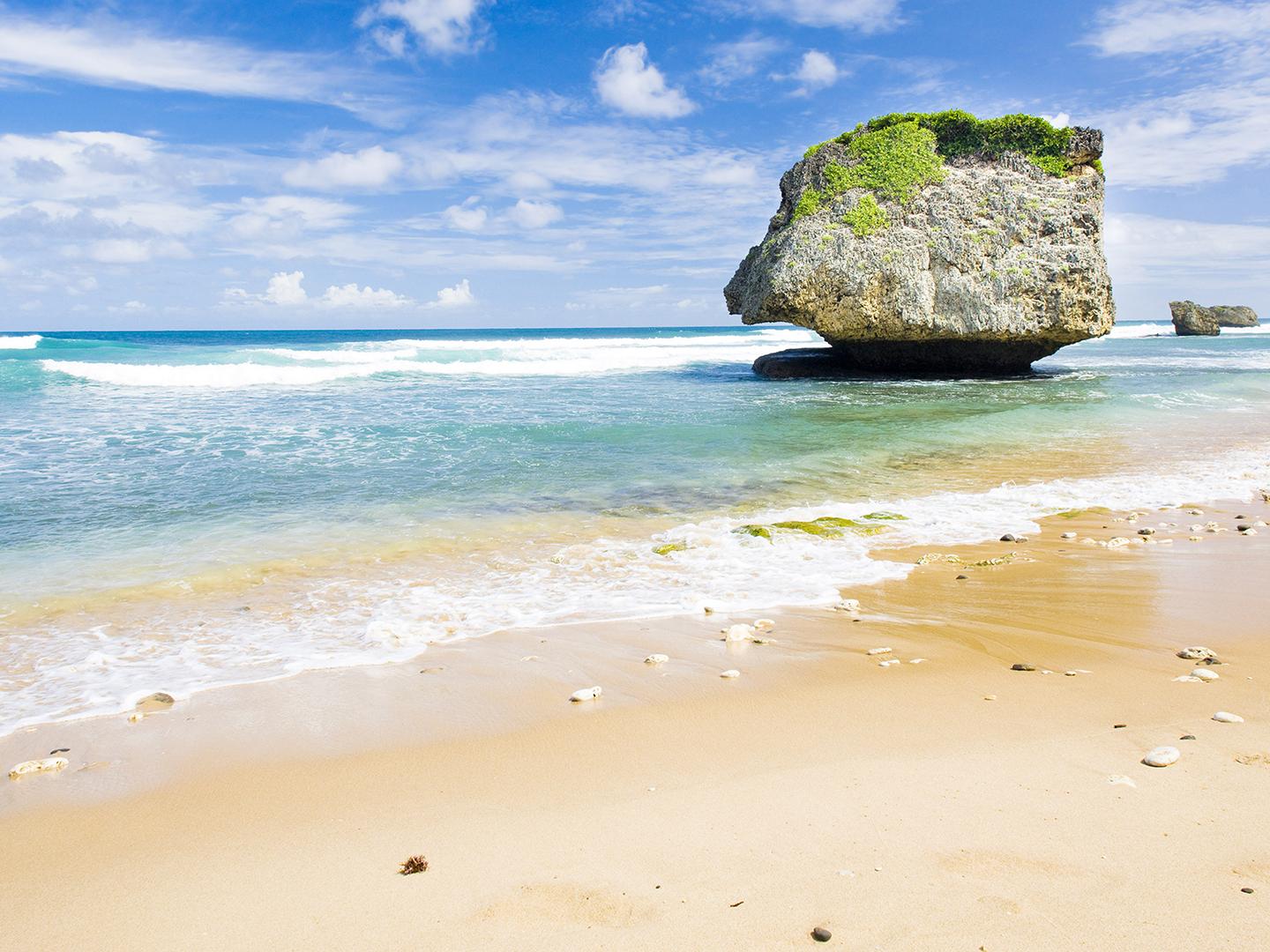 Royal Caribbean announced it will begin offering cruises on Grandeur of the Seas from Bridgetown, Barbados between December 2021 and April 2022, and the island is highlighted not only as a port of embarkation, but a great place for a pre- or post-cruise stay.
Read more: Royal Caribbean will offer cruises from Barbados in December 2021
The island has a well-deserved reputation for its idyllic pink-sand beaches, emerald hills and valleys, and rich Bajan flavor.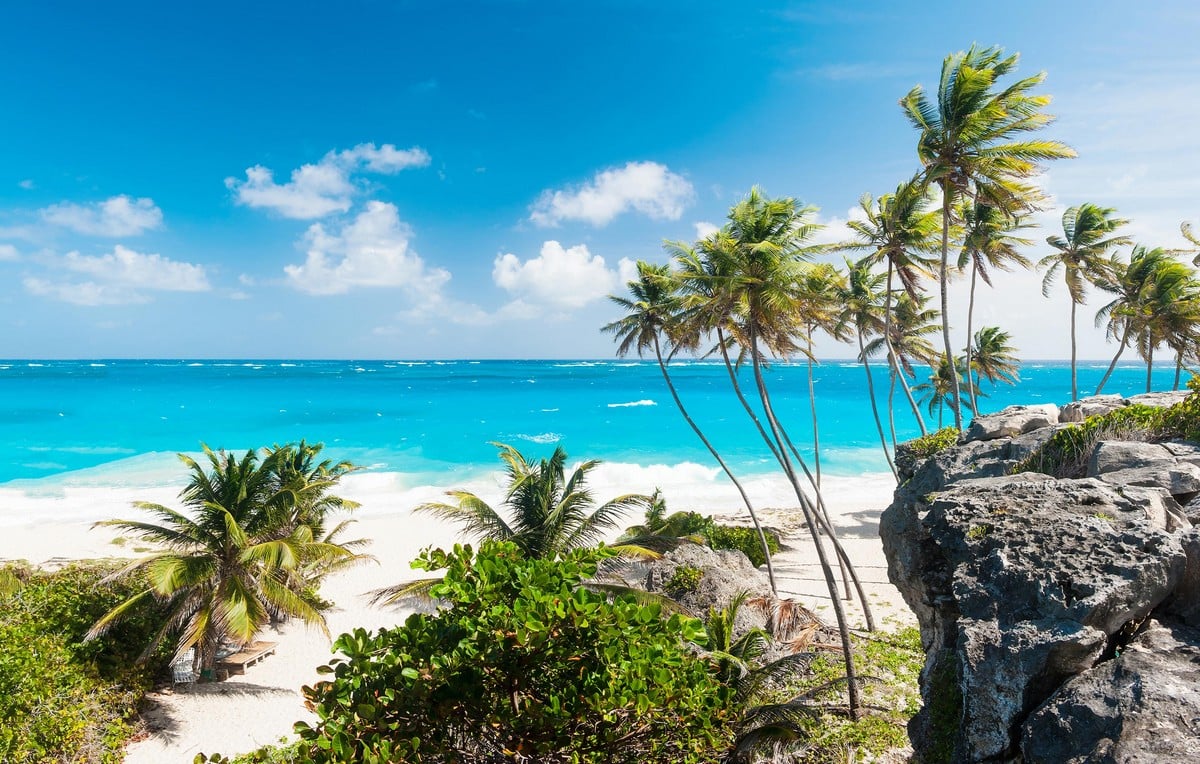 If you have a cruise booked from Barbados, here is what you need to know about visiting the island and what to expect.
Getting to Barbados
Unless you live in Barbados, you will need to fly to reach the cruise ship.
Like any destination, you can book airfare on your own, but Royal Caribbean has gone the extra step by securing seats on existing flights to Barbados and added a charter flight from Miami.
The cruise line hopes these added options will give guests the opportunity to find a flight without paying higher prices when booking independently.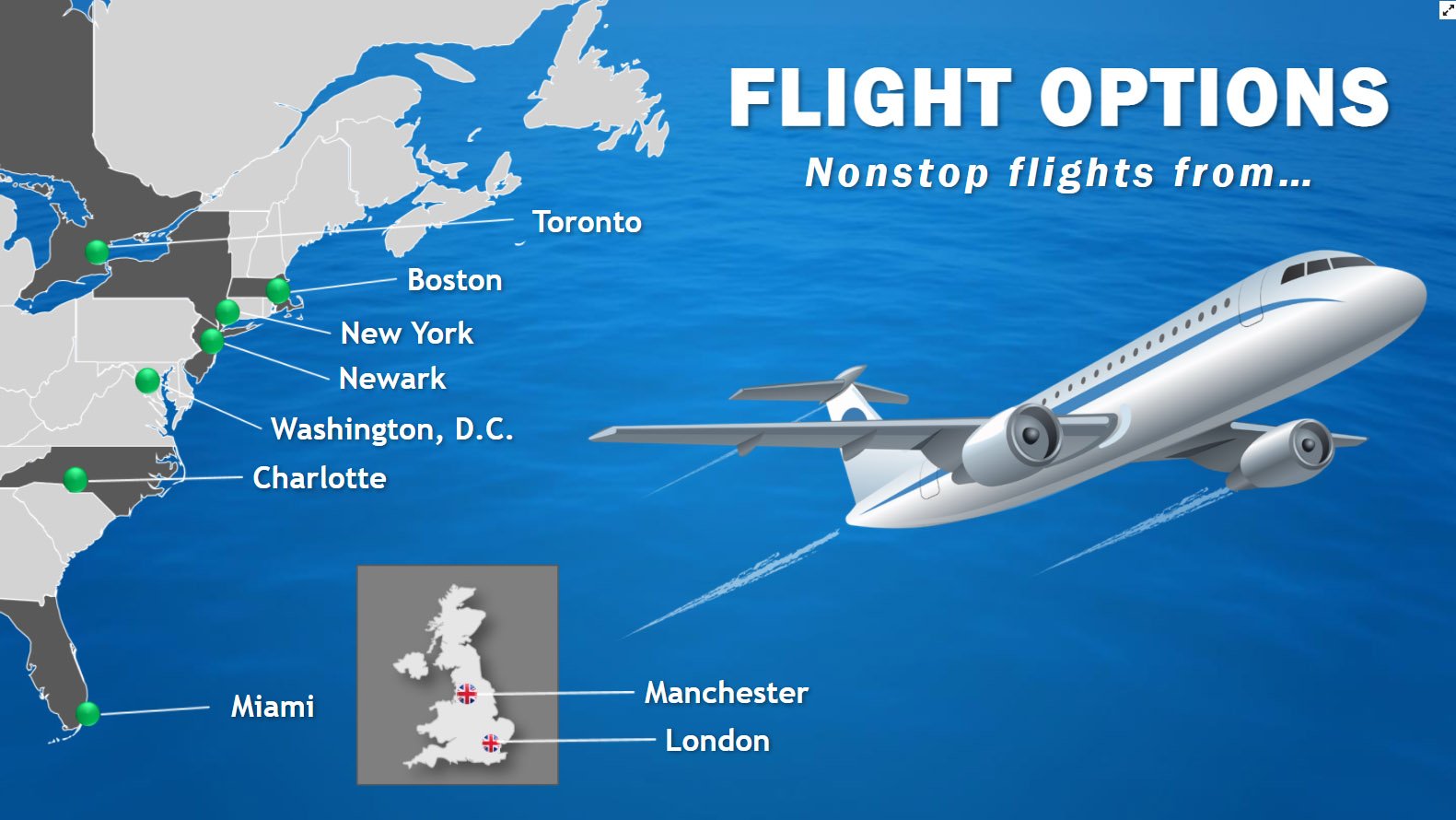 To book a flight to Barbados through Royal Caribbean, you can can contact the Royal Caribbean call center at 844-278-9745 or book through your travel agent.
Flights are available 11 months prior to travel date for all cities. Royal Caribbean is investing in new technologies that will allow our guests to book outside of 11 months for certain cities that will have nonstop flights to Barbados. This new functionality will be available in February 2021 for the U.S.
Interestingly, Royal Caribbean pushed back the departure time for sailings from Barbados until 10pm, so that there is more time for people to fly in for their cruise.
Read more: Why you shouldn't fly to your cruise the same day it begins
At this time, U.S. and Canadian citizens do not need a visa to travel to Barbados or any of the destinations visited during their cruise.
Arriving in Barbados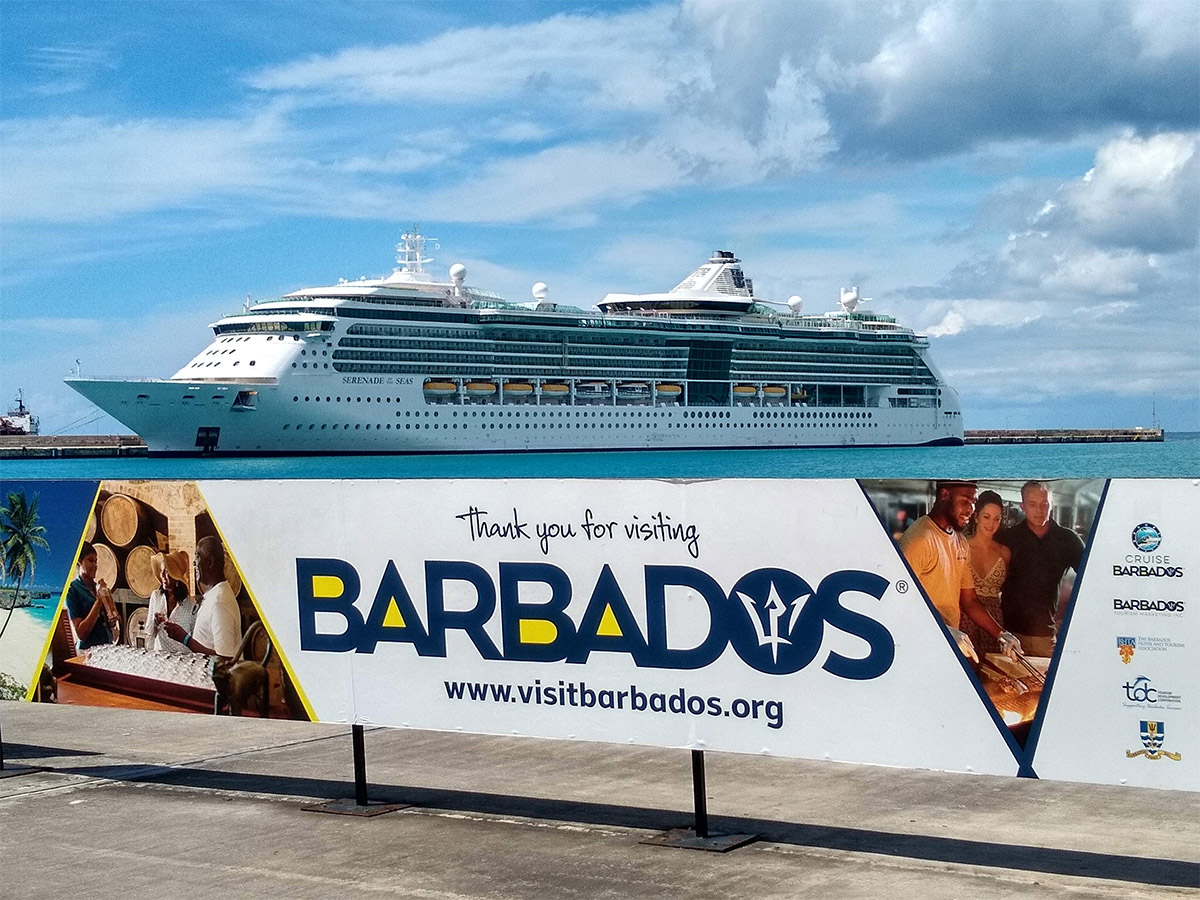 Once you arrive to the island, the drive from Barbados airport to the Bridgetown cruise terminal is approximately 30 minutes.
Royal Caribbean will offer transportation between the Barbados airport and the cruise terminal. Please contact reservations at 866-562-7625 or your travel agent to purchase a transfer.
Where to stay in Barbados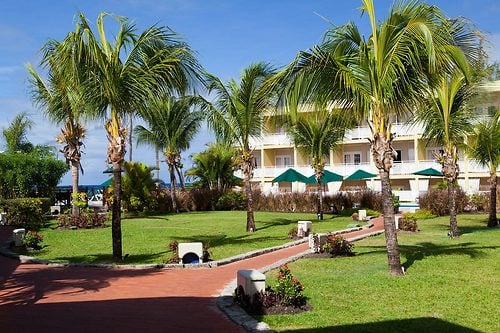 Just like the airfare, you can book on your own a hotel or take advantage of booking through Royal Caribbean.
Finding a good hotel or resort is always a balance of price, amenities, and knowing who you are traveling with to find a good fit among all three.
You will find plenty of hotel options on the island, including all inclusive, eco-lodges, luxurious high-class hotels and more.
Here are some good recommendations to start off your research: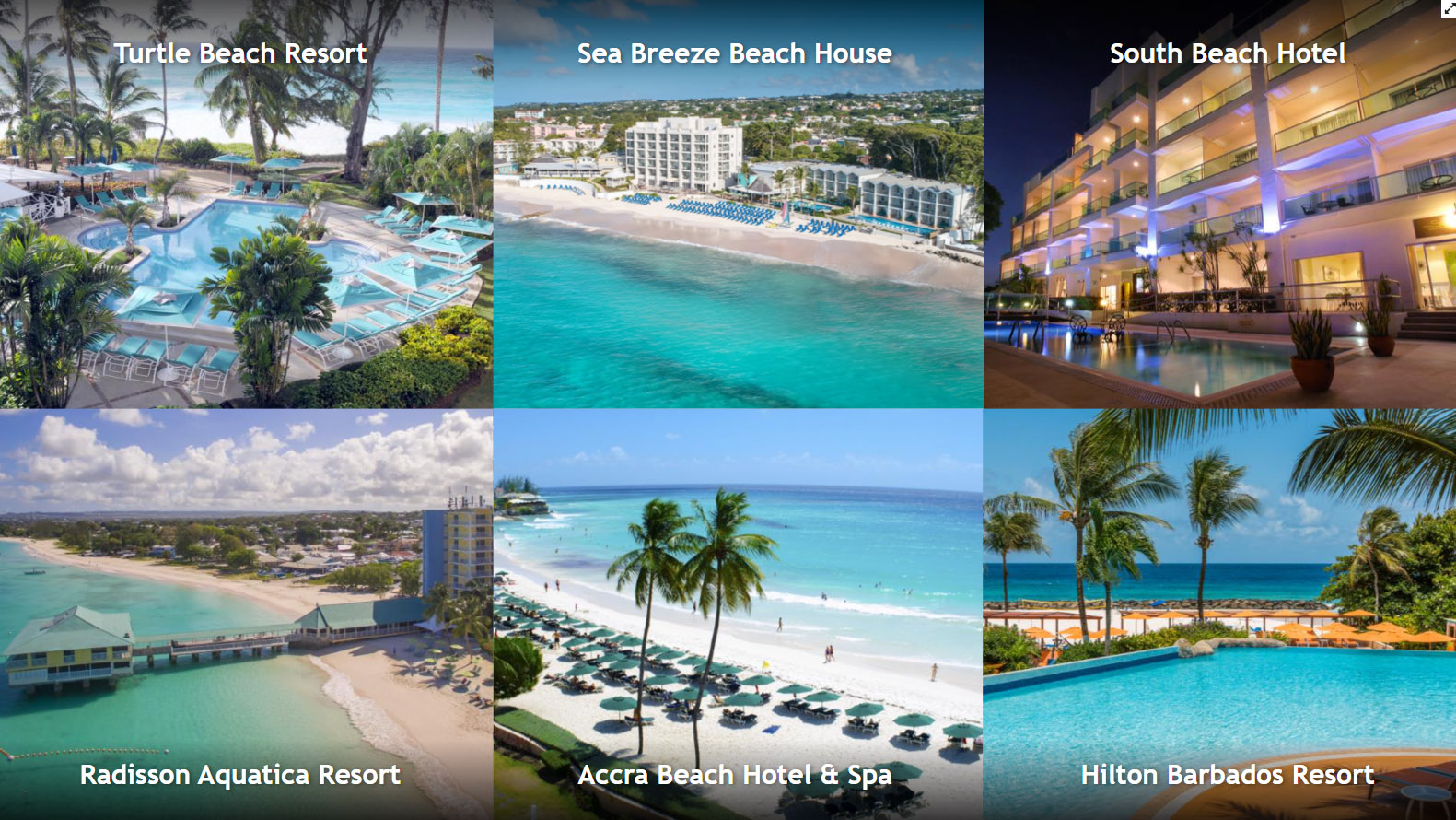 Royal Caribbean also highlighted these hotels for travel agents during a recent webinar:
What to do in Barbados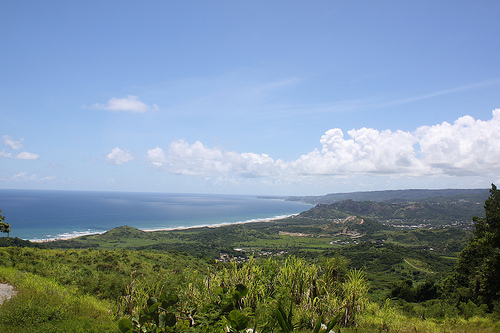 Barbados has a well-deserved reputation for being a beautiful Caribbean destination.  While its beaches are usually the first thing thought of when visiting the island, Barbados has a rich history that also includes a UNESCO World Heritage site, lively street parties, food spots, brightly colored roadside rum shops and more.
Royal Caribbean's choice of offering cruises between December and April coincides with hot temperatures and predictably sunny skies.
Getting around in Barbados is easy enough with taxis, which are abundant on the island. Be sure to agree on a fixed rate before getting in, as taxis on the island are not metered. You could rent a car, but remember that people drive on the left-hand side on the island.
Bathsheba Beach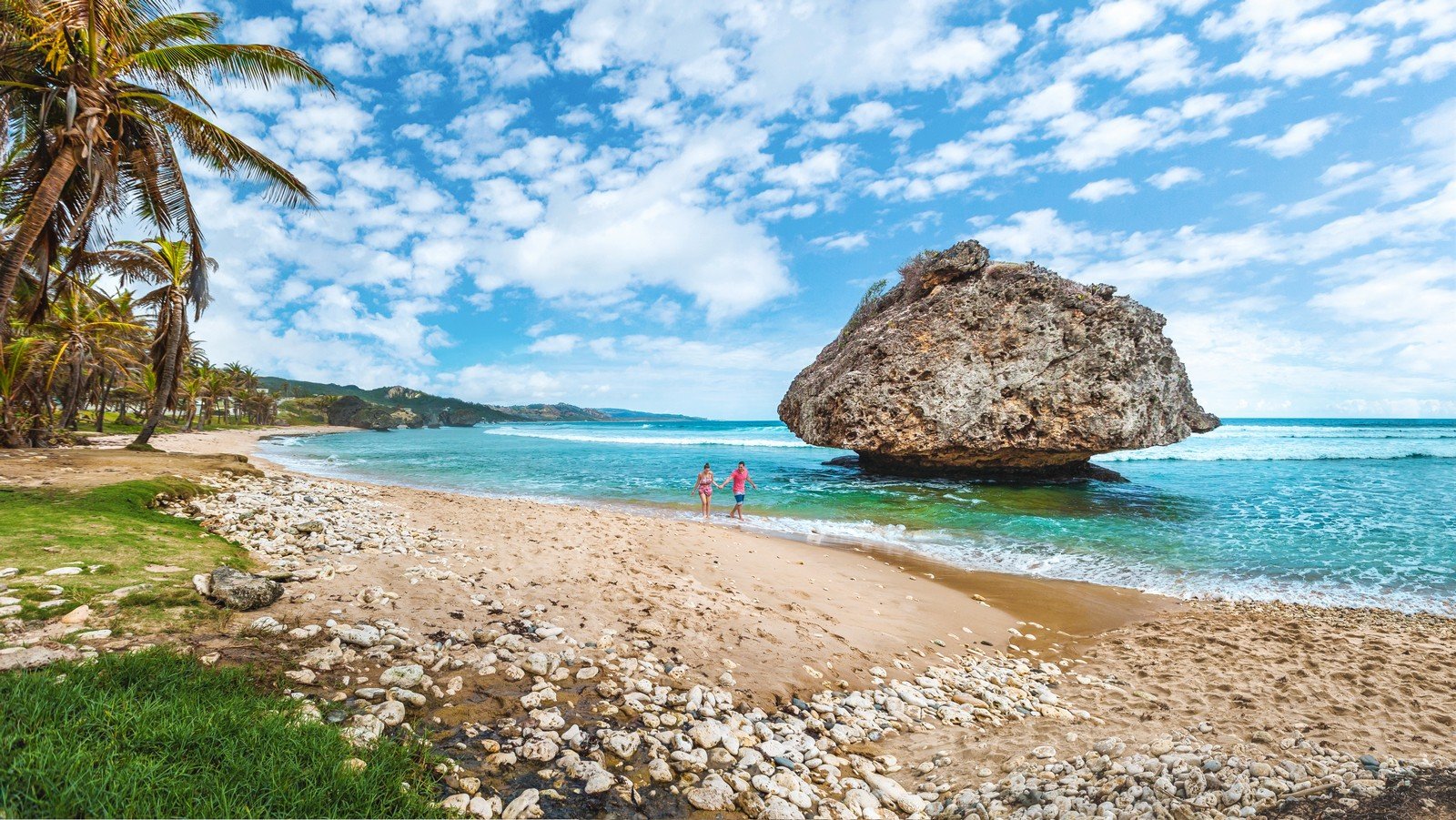 If you have seen a photo of Barbados, you probably saw Bathsheba Beach. 
It features waves for surfing, a beautiful sandy beach to walk, and cliffs to admire. It is as picturesque as it is fun to visit. 
Keep in mind that Bathsheba Beach is not great for swimming because of the surf and riptide.
St. Nicholas Abbey
Dating back to the 1600s, you can explore the elegant Jacobean facades of St. Nicholas Abbey.
One of the few heritage sites in the Western Hemisphere that dates back as long as the Abbey, there is a museum to explore to get a look at life during the time when sugarcane was first raised in Barbados.
Explore Bridgetown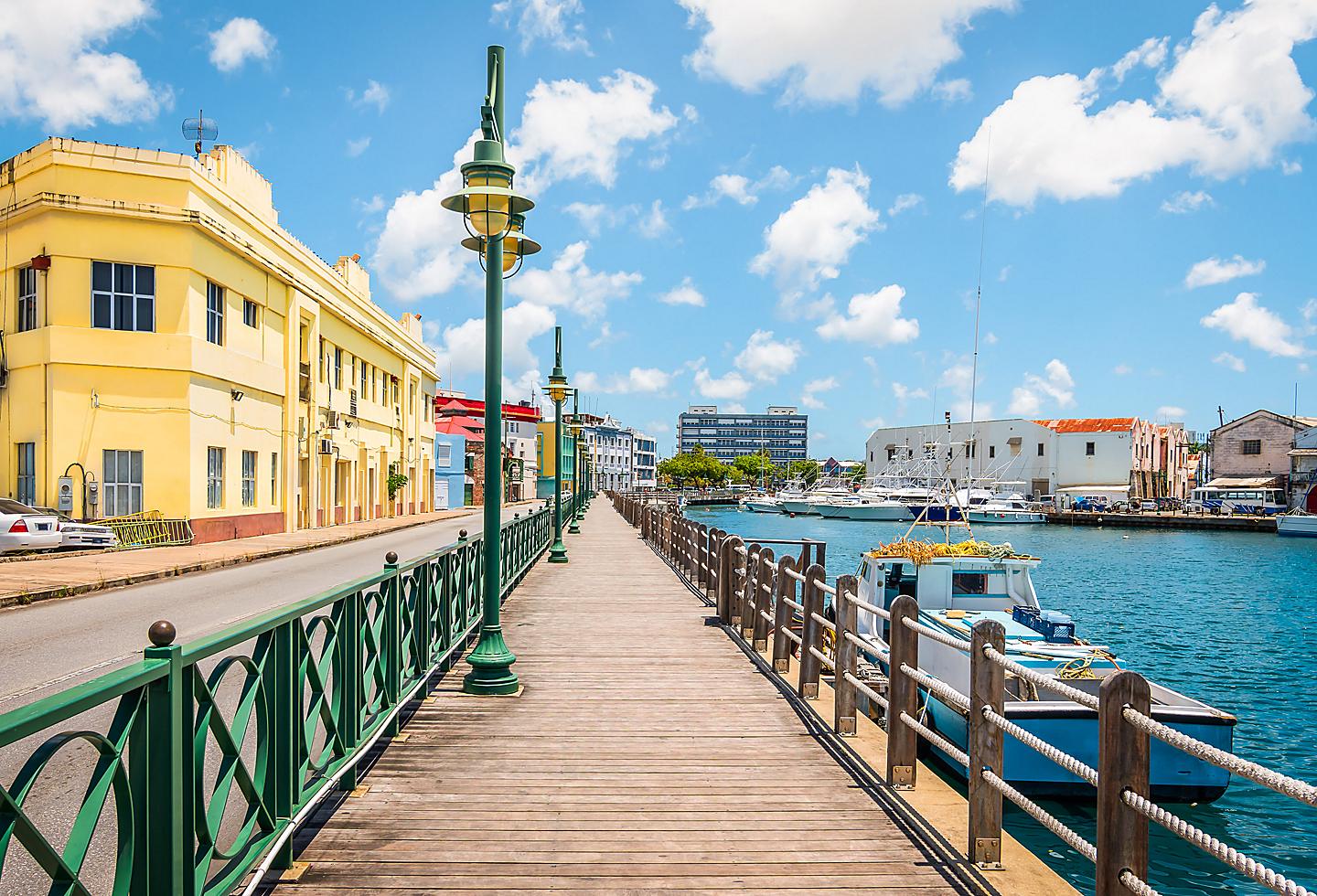 The downtown area of the capital has lots of shopping along Broad Street, as well as historic sites like the Chamberlain Bridge and the gorgeous neo-Gothic Parliament Buildings, built in the high style of Victorian England.
Hunte's Gardens
A popular stop for a look at impressive horticulture is Hunte's Gardens, which was designed to be a multi-sensory experience.
Visitors are invited to stroll the winding paths and nurseries, where you can see orchid flowers and emerald-green fern explosions, looming palm boughs and yellow-tipped craboo trees.
Mount Gay distillery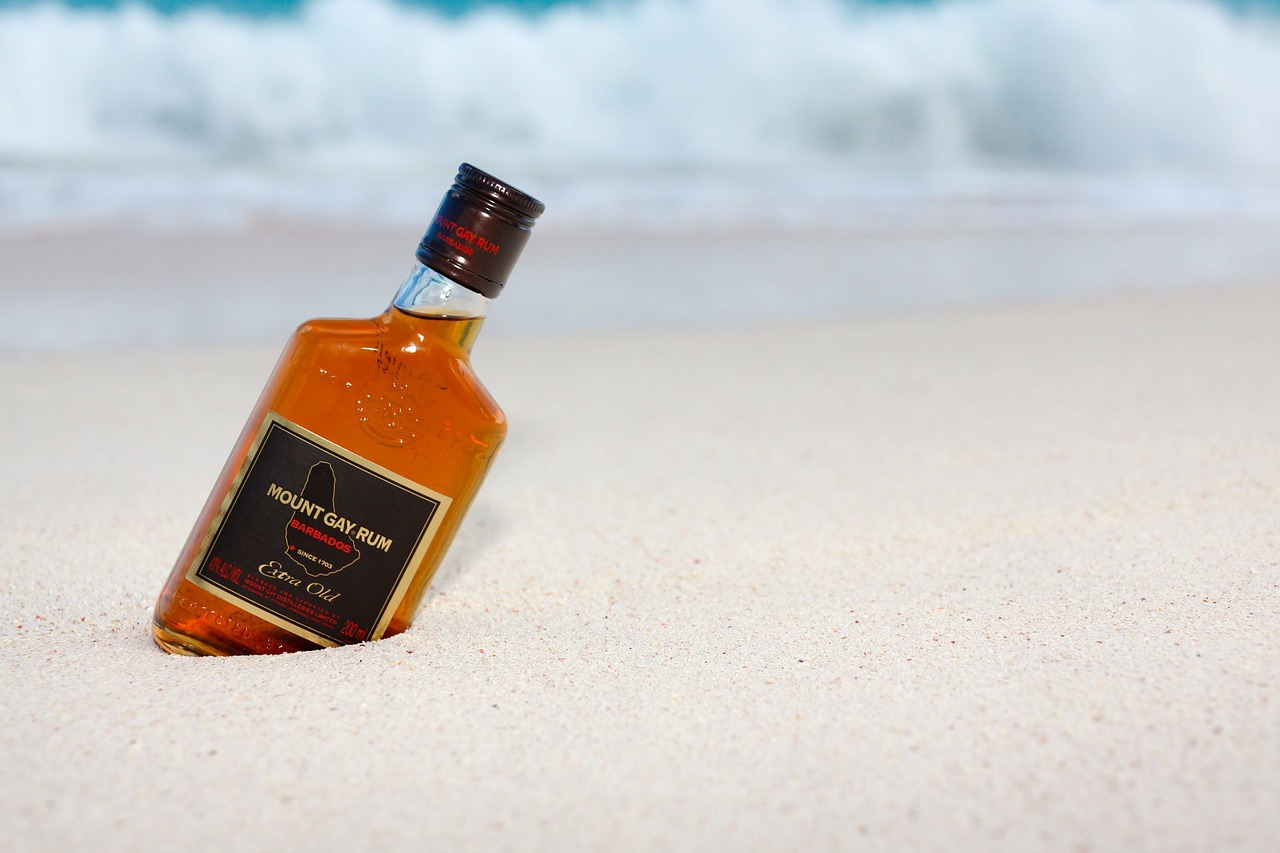 Perhaps the best known export of Barbados (sorry Rihanna) is Mount Gay rum, and you can visit the distillery on the island.
Located just off Brandons Beach in the St Michael area, visitors can take a tour around Mount Gay's distillery, the oldest commercial distillery in the world.
Oistins Fish Fry
A true Barbados experience involves a stop at Oistins Fish Fry.
On the grill are fresh swordfish, marlin, mahi mahi and lobster, along with live bands spouting a medley of reggaeton and samba, steel drums and Bajan folk.
Every Friday and Saturday night, you will find a street party nearby that really adds to the experience.