In:
Royal Caribbean's second cruise ship to sail from North America this summer is now available to book.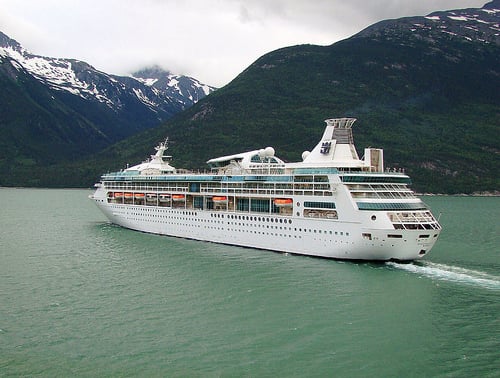 Vision of the Seas reservations are open for booking by guests on its website, as well as by calling or booking through a travel agent.
The new bookings are available to book immediately, beginning with the June 26 sailing. Sailings between June and August 2021 are open for booking.
Guests of any nationality or residency may book these sailings, but all guests 18 years or older must be fully vaccinated by the time of sailing.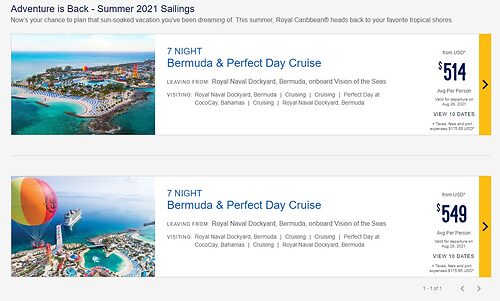 The requirements to book a Vision of the Seas cruise from Bermuda are:
For guests 18 years of age and older, proof of being fully vaccinated for COVID-19
Proof of a negative SARS-CoV-2 RT-PCR test result for entry into the country where you are sailing from (age requirements vary by jurisdiction)
Completed Royal Caribbean Health Questionnaire, available in the app 24 hours before sailing
Typical travel documents, including passport or any visas as required by the departure country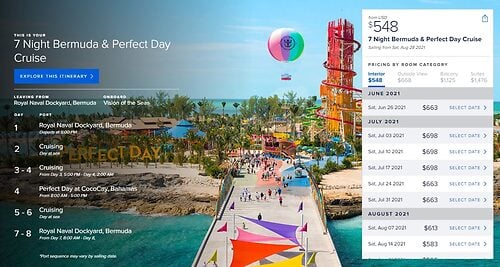 Prices for Vision of the Seas sailings begin at $514 per person.
The sailings will visit Perfect Day at CocoCay in The Bahamas before returning to Bermuda to offer an overnight stay in Bermuda.
Just like Adventure of the Seas from The Bahamas, Vision of the Seas will sail from Bermuda as a means to get around the U.S. Centers for Disease Control (CDC) ban on cruise ships.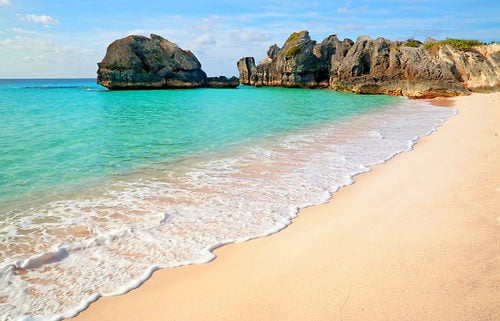 Other ships scheduled to sail this summer include Jewel of the Seas from Cyprus, Odyssey of the Seas from Israel, and Quantum of the Seas from Singapore.
In December 2021, Grandeur of the Seas will begin cruises from Barbados.
Meanwhile, pressure continues to mount in the United States to get the CDC to lift its ban of cruise ships, or at least open a pathway for cruises to restart sailing.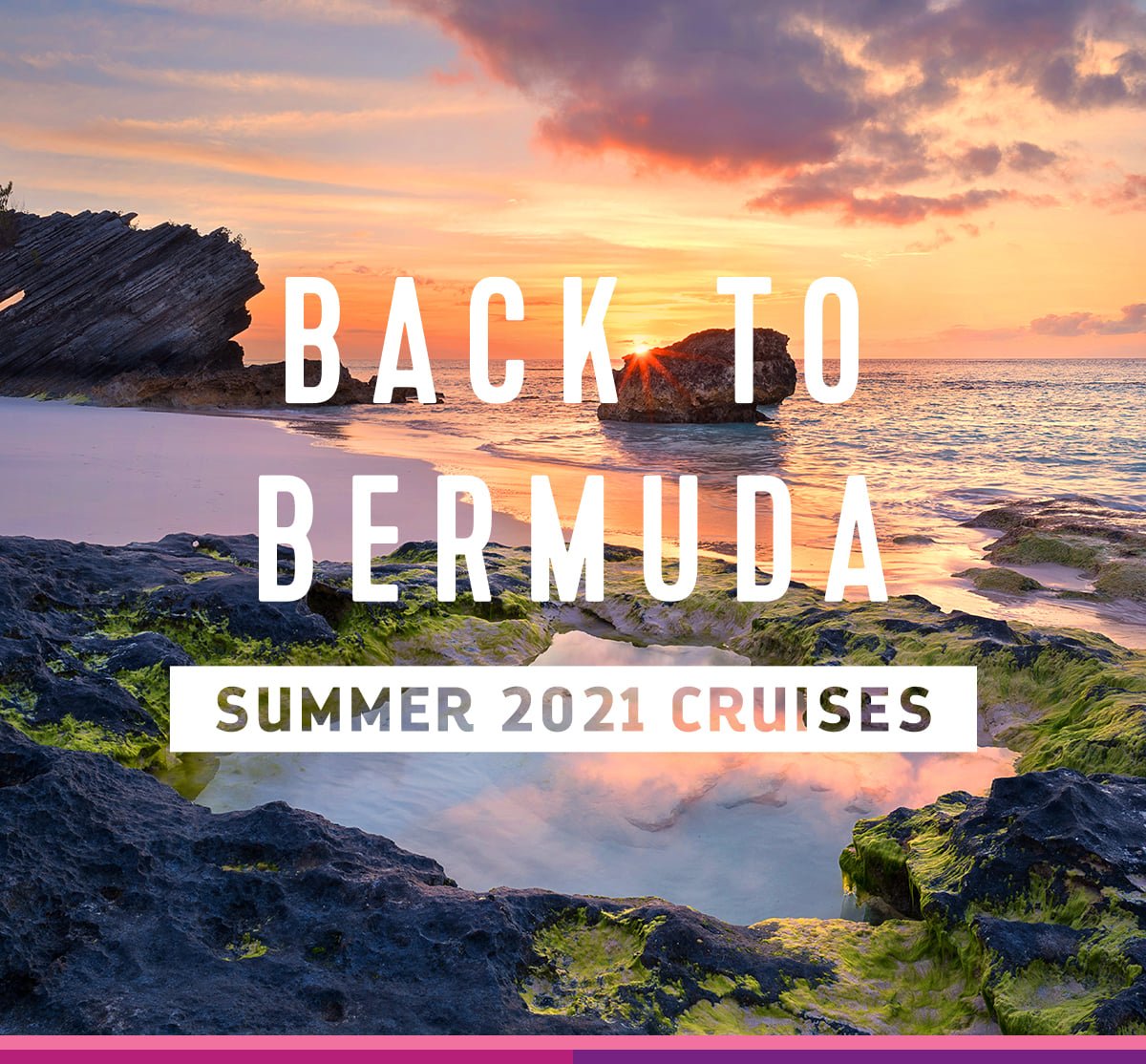 A series of statements from local and state officials have come out lately in support of getting cruise ships sailing again, given the massive double standard in policy they are facing.
The cruise industry is also asking travel professionals and cruise fans to step up and tell their leaders to pressure the CDC as well.