In:
Royal Caribbean's restart plans in 2021 have hit another snag, as a second ship is having her entire summer season cancelled.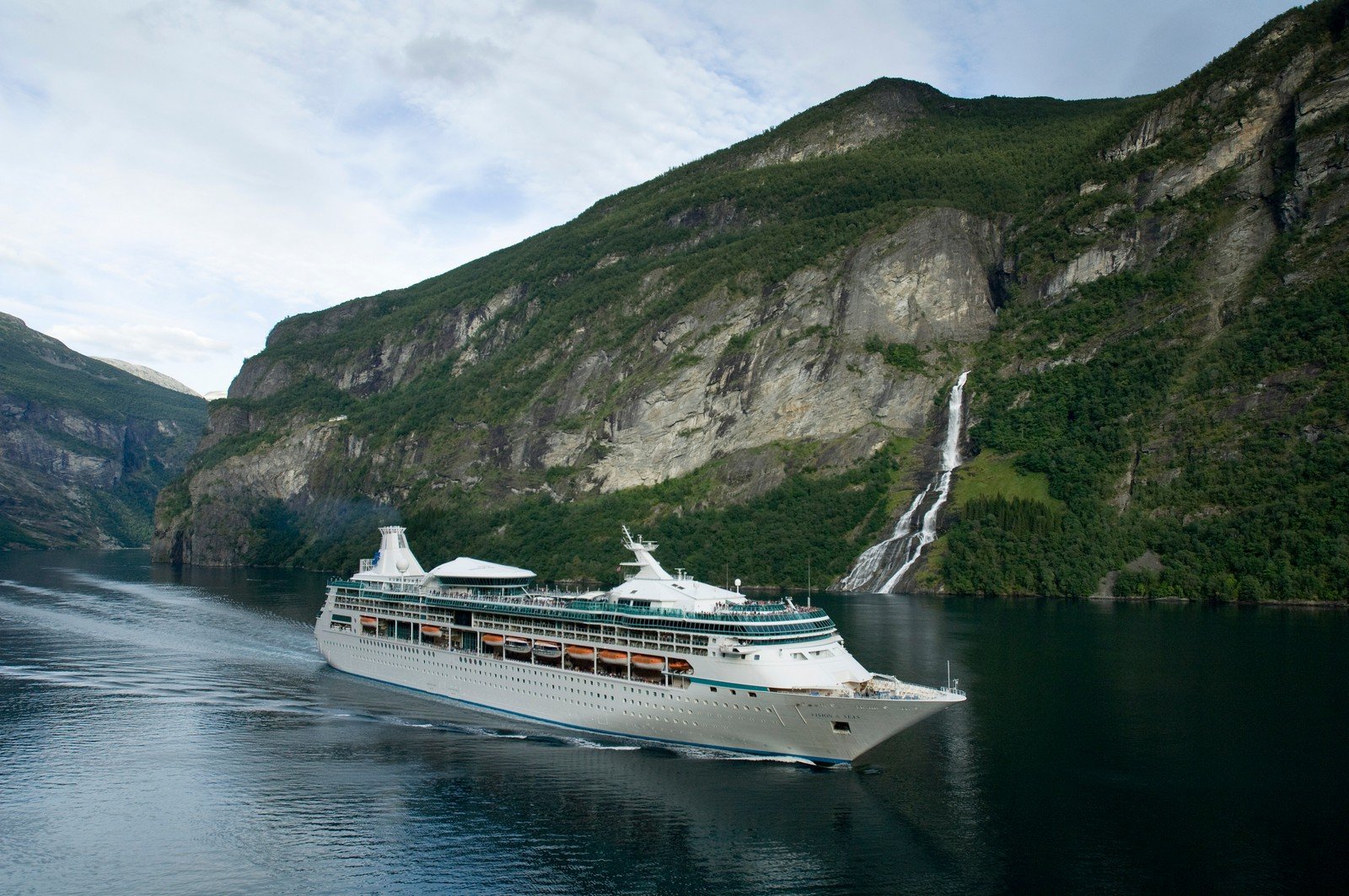 The cruise line announced Vision of the Seas' summer season from Bermuda in 2021 is now officially cancelled.
This affects Vision of the Seas Bermuda departures between June 26 – August 28, 2021.
In an email, Royal Caribbean said the past few weeks have been, "tumultuous", and that, "recent conversations have led to promising movement for the cruise industry and are the necessary steppingstones to get Royal Caribbean back."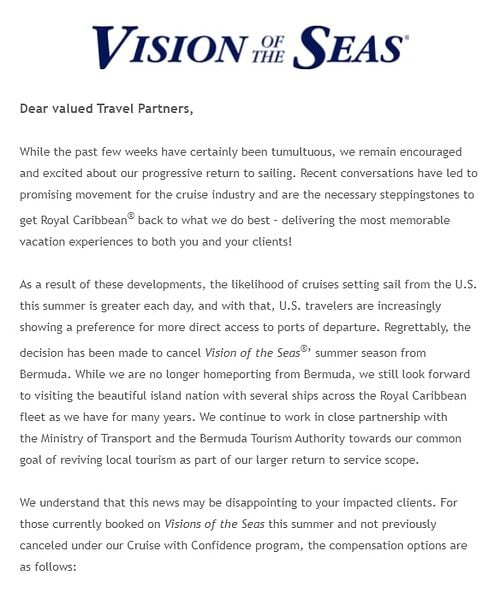 Royal Caribbean sees the likelihood of cruises returning to the United States getting better each day, "and with that, U.S. travelers are increasingly showing a preference for more direct access to ports of departure."
Those on cancelled cruises have a few choices for compensation:
125% Future Cruise Credit: 125% Future Cruise Credit (FCC) which is based on the total cruise fare paid per guest and will be automatically issued on or before June 18, 2021. Taxes and fees, as well as any pre-purchased amenities or onboard packages, will be automatically refunded to the original form of payment within 45 days from the cancelation date.
Full refund: return the funds paid per guest when selecting this option on or before June 30, 2021. Guests can expect their refund to the original form of payment within 45 days from the cancelation date.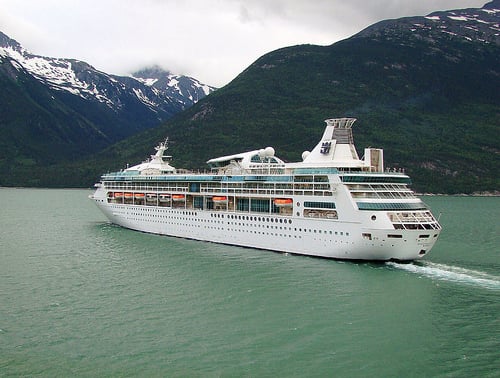 Vision of the Seas is the second Royal Caribbean cruise ship to have her entire summer 2021 restart season cancelled, following Odyssey of the Seas having her cruises from Israel cancelled.
She was scheduled to sail from Bermuda, and offer 7-night sailings down to Perfect Day at CocoCay.
With the announcement, this leaves now just three ships with firm restart plans for summer 2021: Adventure of the Seas from Bahamas, Anthem of the Seas from England, and Jewel of the Seas from Cyprus.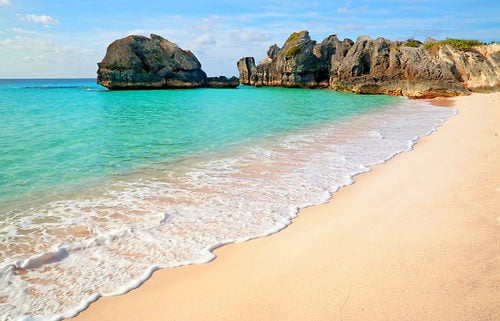 Some travel agents I spoke with seem to think one of the root causes of Vision's cancellation was poor sales, but the cruise line did not specify if that was the case or not.
In an email sent to guests, Royal Caribbean said, "our guests have reached out to us in overwhelming numbers to let us know they're waiting in anticipation for our U.S. debut."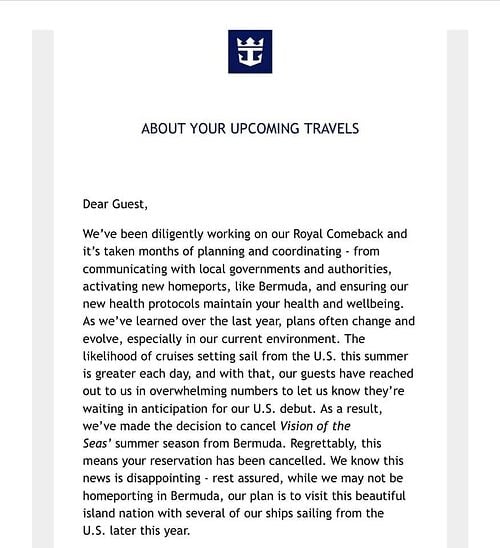 In April, Royal Caribbean began subsidizing flight costs to Bermuda for Vision of the Seas cruises, with fares as low as $99 from New York.
When announced, Royal Caribbean said they were taking the risk of subsidizing fares to get bookings going. 
Official statement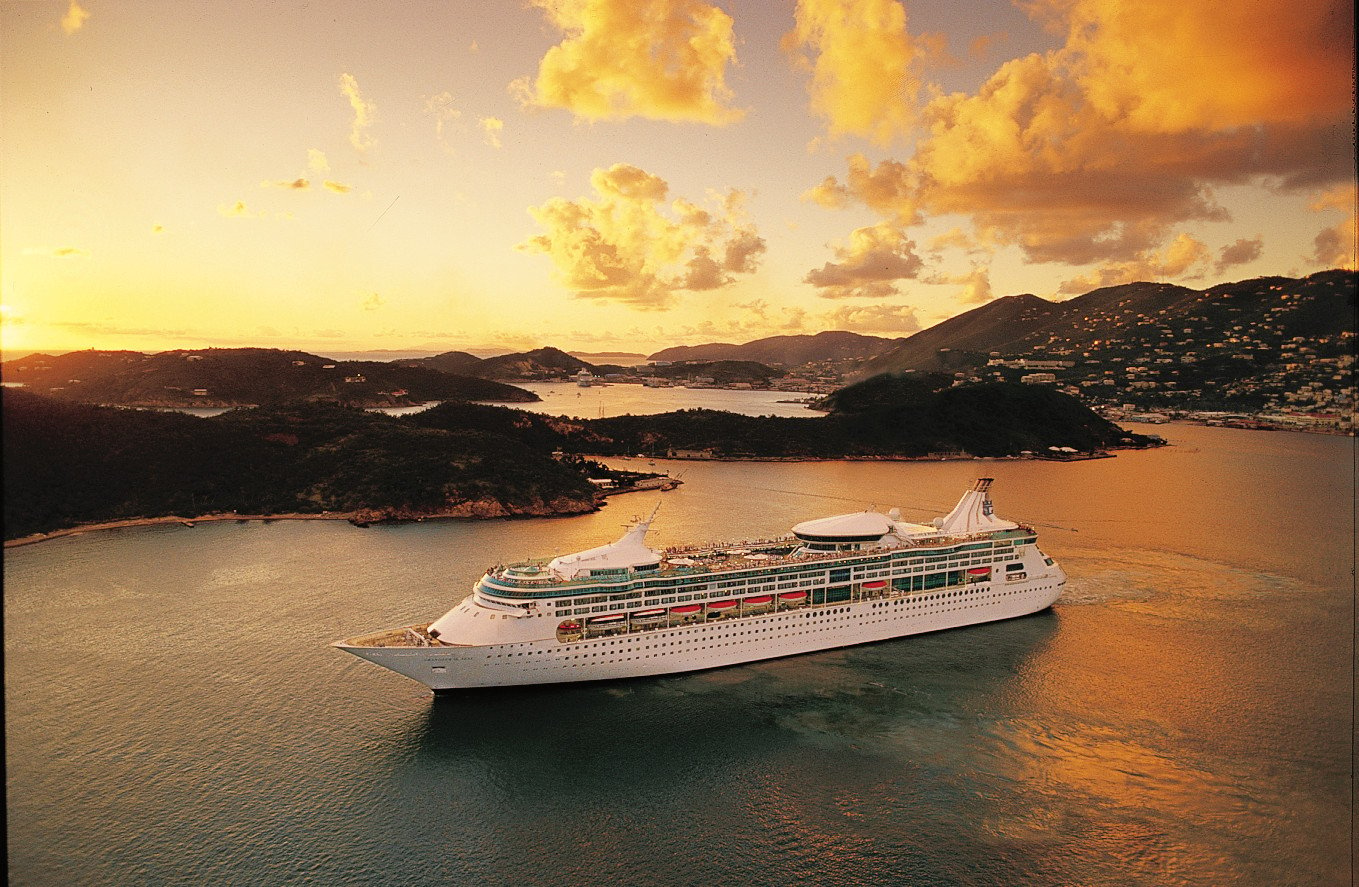 Royal Caribbean issued a statement to the media about why they cancelled Vision's sailings.
"As we return to sailing, we continue to be committed to delivering memorable vacations informed by valuable feedback from our guests and travel partners. The likelihood of cruises setting sail from the U.S. this summer is greater each day, and with that, U.S. travelers are increasingly showing a preference for more direct access to ports of departure."
"The decision has been made to cancel Vision of the Seas' summer season from Bermuda. While we are no longer homeporting from the island nation, we still look forward to bringing our guests to Bermuda with several ships across the Royal Caribbean fleet as we have for many years. As we get back to cruising, our close partnership with the Ministry of Tourism and the Bermuda Tourism Authority is still focused on working toward the common goal of getting the community back on its feet by helping revive local tourism."
"We are reaching out to guests and travel partners impacted by this change to assist with their options. This cancellation does not affect any other open deployments."
Cruise fans react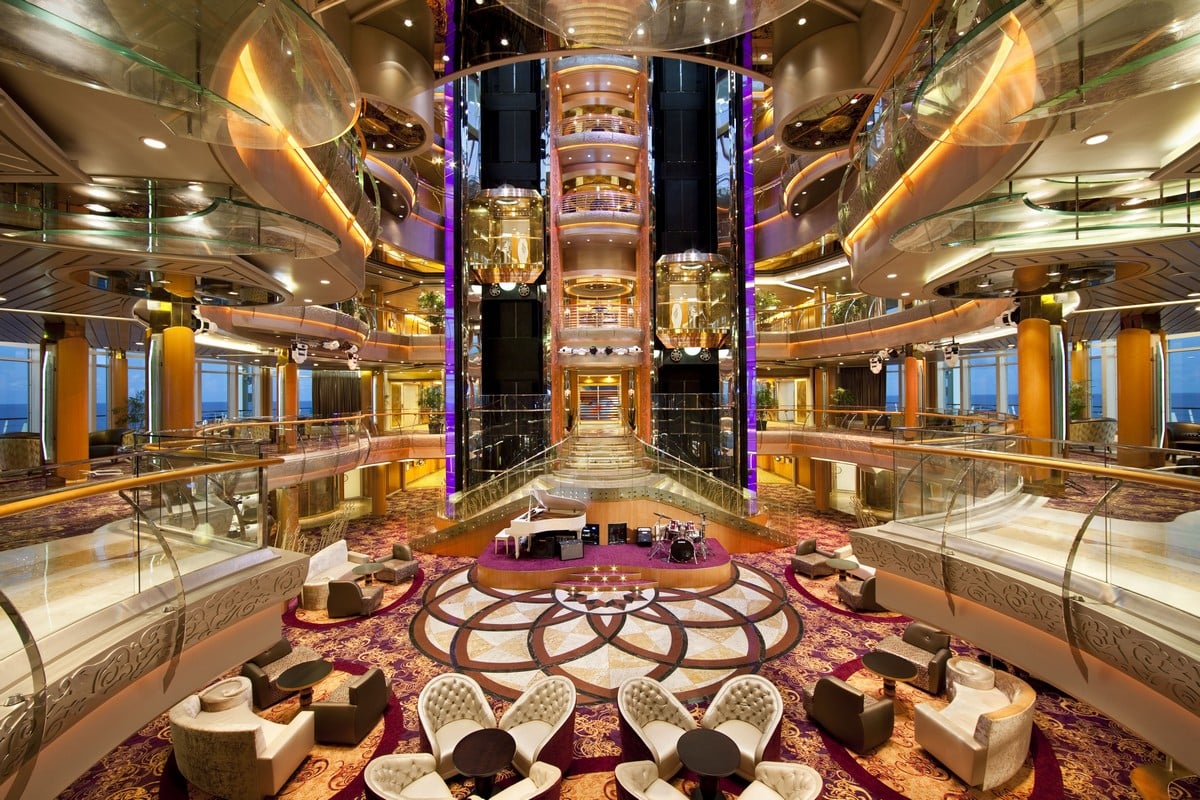 The news of Vision's cancellation spread quickly among cruise fans, along with speculation as to why the decision was made.
On the RoyalCaribbeanBlog message boards, CGTLH thinks the decision makes sense given the logistical issues facing this itinerary, "Sailing north-south along the Atlantic during hurricane season. Just seems to be a recipe for sailing delays and cancelations. Add to the mix the implied need of Freeport for provisions and fuel loading. Just seems too many bits that could have gone wrong."
twangster thinks there is more than meets the eye with the change, "The cruise lines all appear to be convinced that a US restart is imminent.  They know something we don't."