In:
Have a cruise on Royal Caribbean's Vision of the Seas? There is plenty onboard to enjoy for guests of all ages.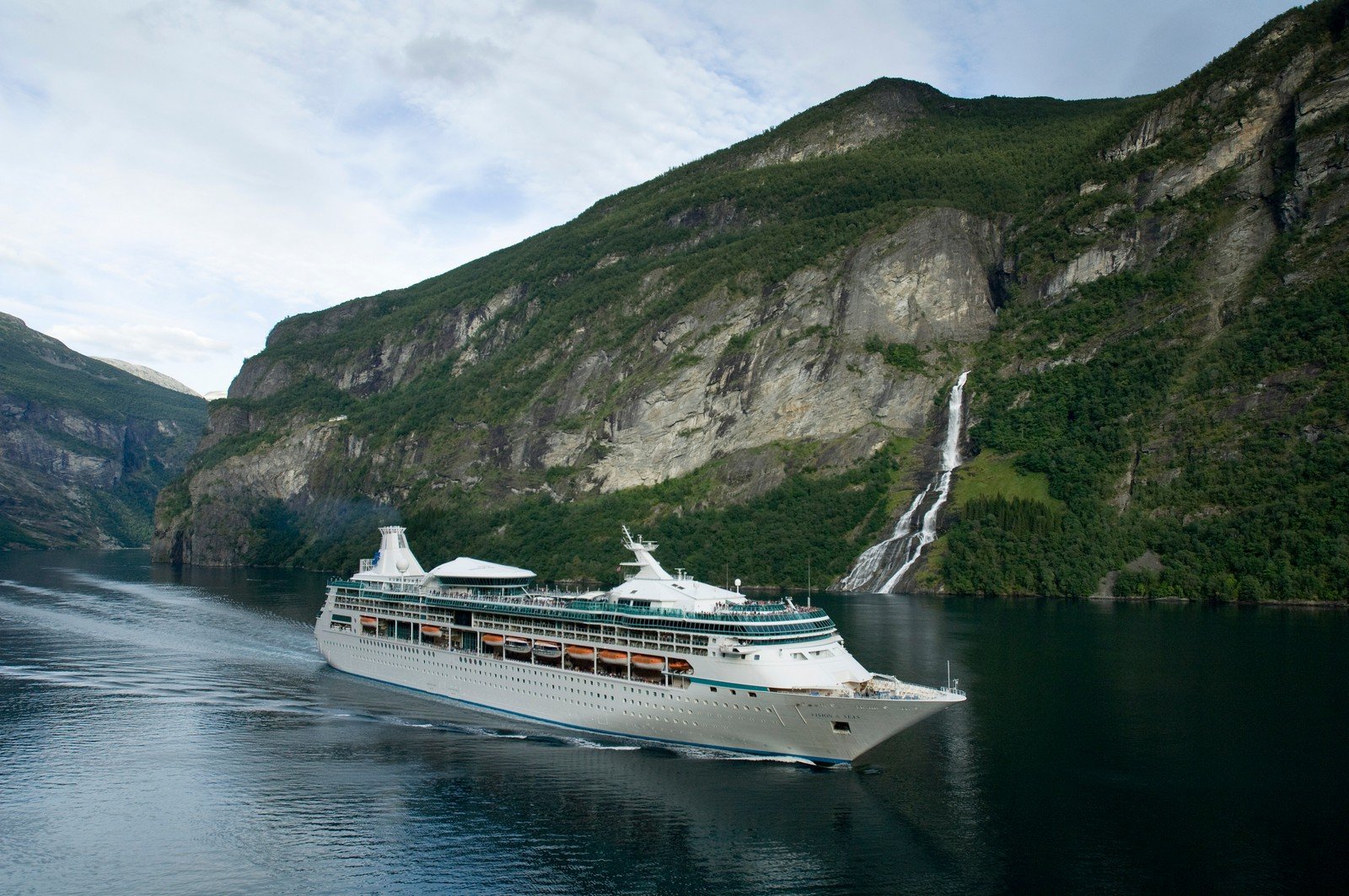 Like all cruise ships, there are a few good tips and tricks to maximize your time and money onboard.
Here are my best tips for someone sailing on Vision of the Seas.
Park Cafe is a must eat spot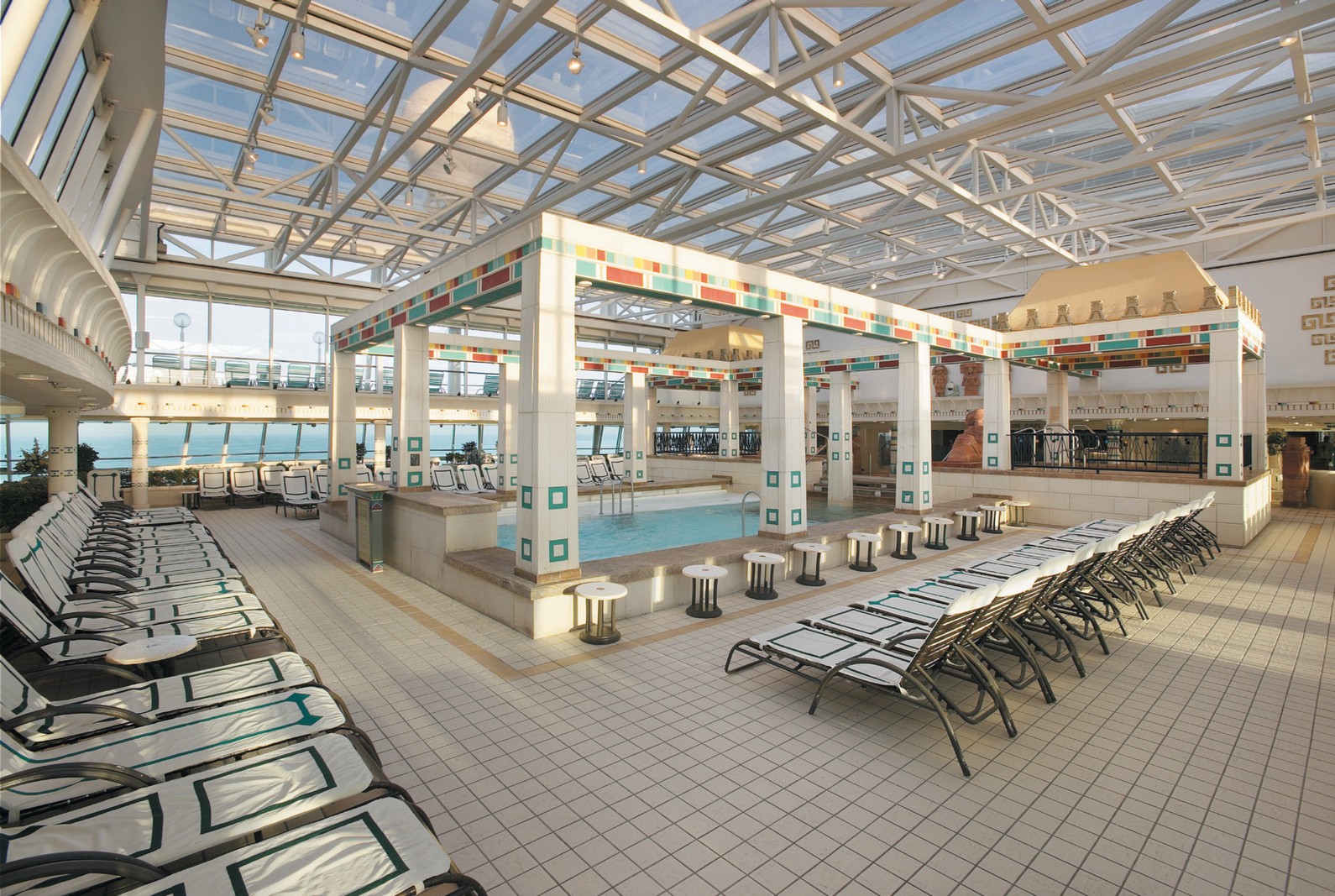 There is plenty of good food onboard Vision of the Seas, but a great spot for complimentary food throughout the day is Park Cafe.
Located in the Solarium, you can find some of the best quick grab-and-go food choices here. Soup, sandwiches, dessert and more are available.
Be sure to try the famous roast beef sandwich here at least once!
Park Cafe is also a great alternative to the Windjammer on embarkation day because it will be far less crowded.
And yes, kids are allowed to go to Park Cafe, even though it is located in the adults-only Solarium area.
Don't miss the events in the Centrum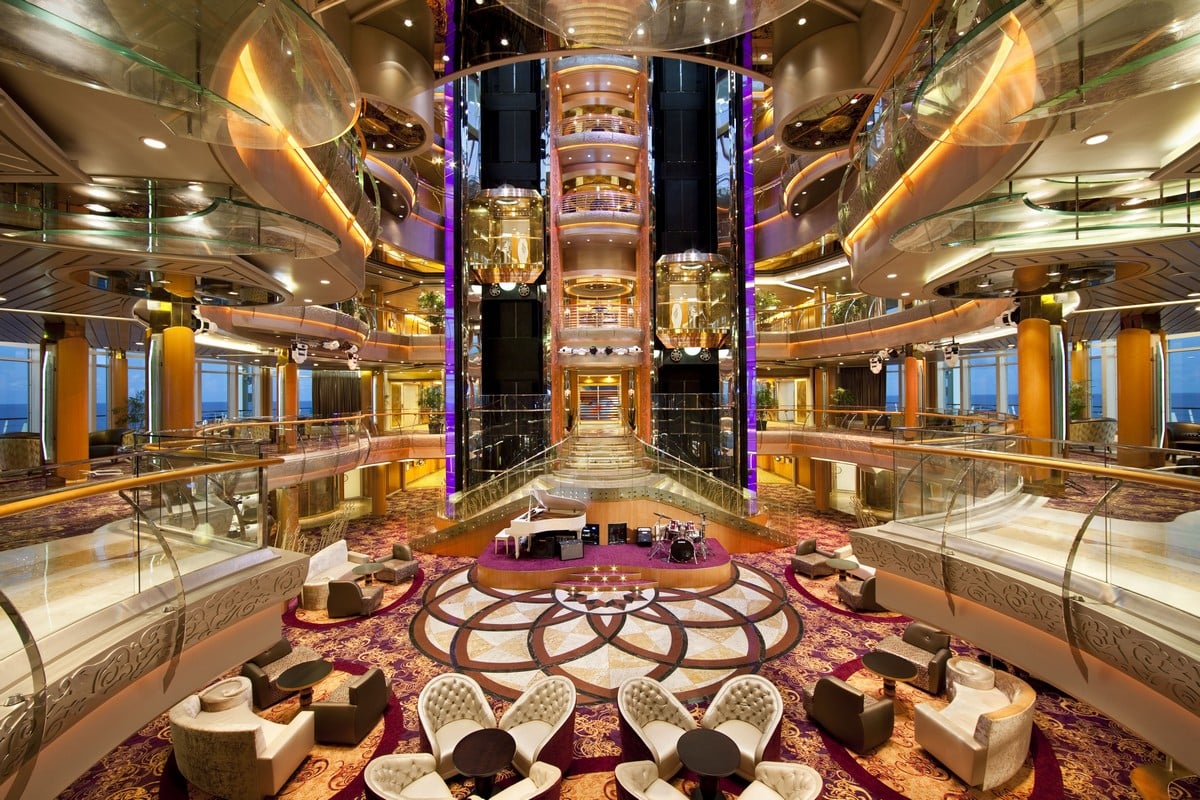 Throughout the day and night, Royal Caribbean hosts events at the base of the Centrum.
The large open space is where you will find live music, demonstrations, game shows and more.
The great thing about seeing shows in the Centrum is you can quickly see what is happening from one of the overlooking decks.  If it interests you, pull up a chair and enjoy. If not, you can move on to somewhere else onboard.
Read more: Cruise Compass archive
Free sauna and steam room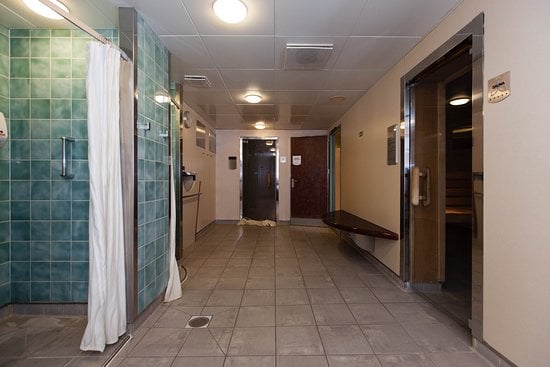 The fitness center locker rooms have a free sauna, steam room, and very large showers for anyone to use free of charge. 
The showers are great for families, and the sauna and steam rooms are lesser-known amenities open to guests on Vision of the Seas.
Restaurants included with your cruise on Vision of the Seas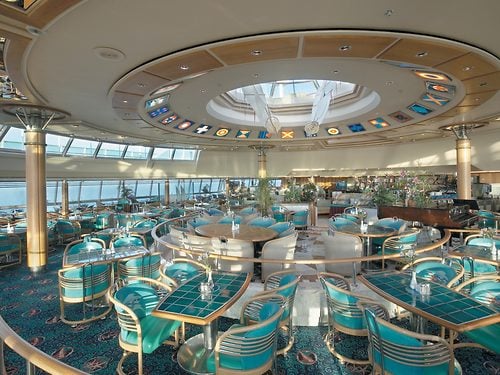 Wondering where you can eat with no additional cost on Vision of the Seas?
Here is a list of options:
Windjammer (breakfast, lunch and dinner)
Main Dining Room (breakfast, lunch and dinner)
Cafe Latte-tude (Early morning until late night)
Park Cafe (afternoon and late night snacks)
Read more: Food on a Royal Caribbean cruise
Save money with a specialty dining package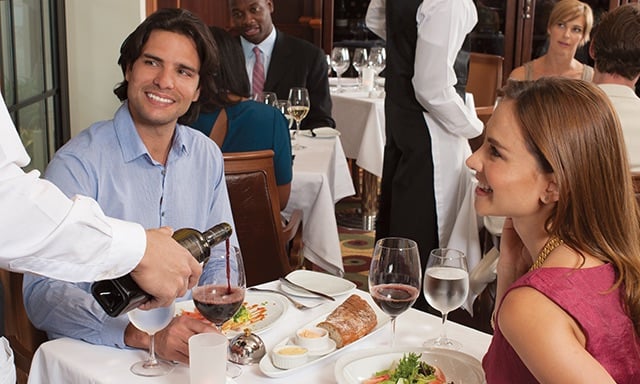 If you plan on eating at more than 1 or 2 specialty restaurants while on Vision of the Seas, you probably should invest in a dining package.
Specialty dining packages offer a fixed cost for some, or even unlimited, specialty restaurants during your cruise.
There are three specialty restaurants on Vision of the Seas that are included with the packages:
Giovanni's Table
Chop's Grille
Izumi
Be sure to buy dining packages before your cruise to save even more money.
Keep in mind there may be some extra cost items at these locations, and Chef's Table is not included with the specialty dining package.
Overnight in Bermuda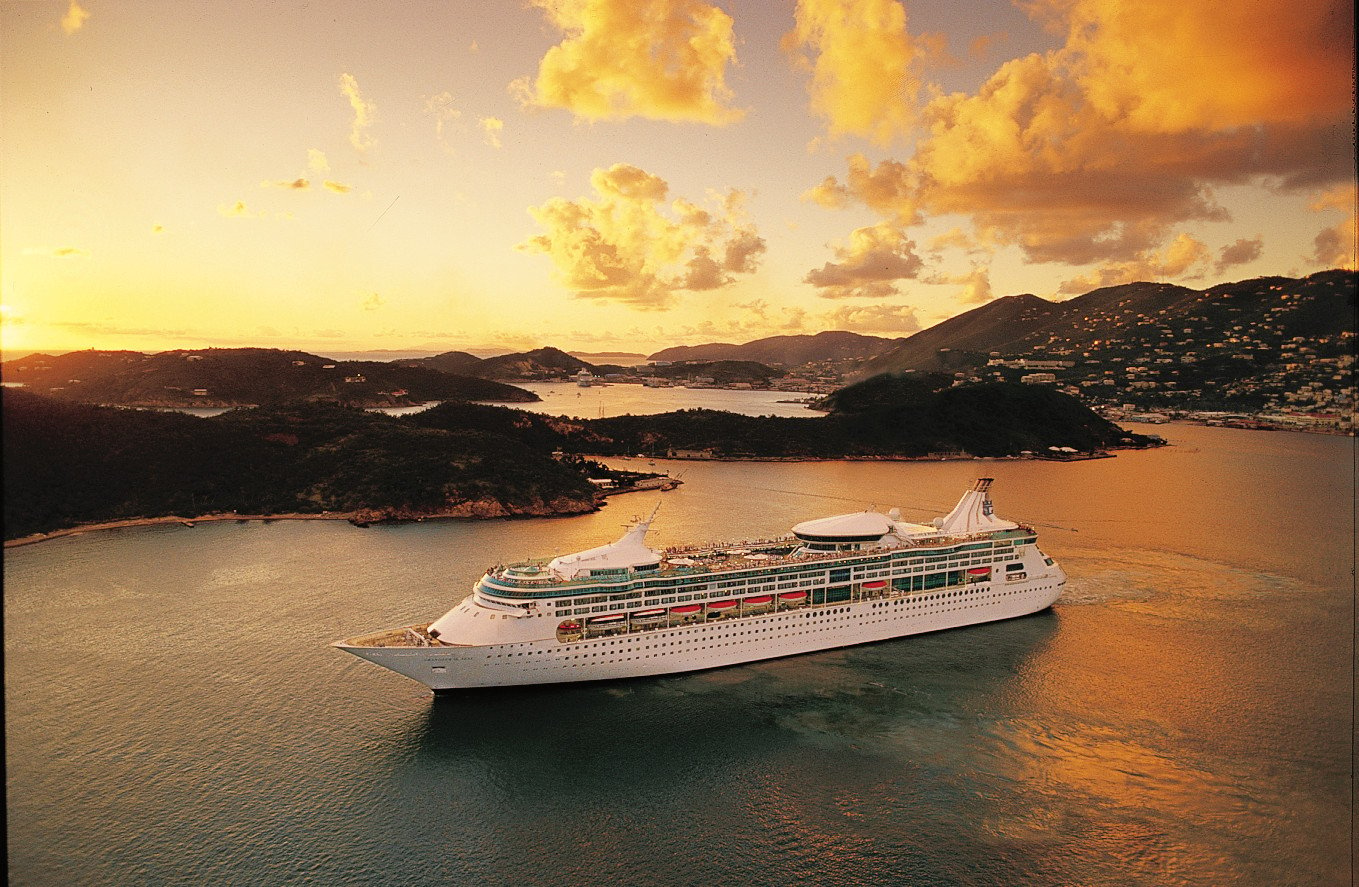 Just for summer 2021 cruises, Vision of the Seas will not only sail from Bermuda, but also offer guests an overnight to explore Bermuda's culture, history and cuisine.
The ship will offer an overnight stay in Bermuda, which means the ship acts like a floating hotel, where you can come and go as you please to provide plenty of time to enjoy everything Bermuda has to offer.
An overnight stay in any port is a special experience, and allows much more flexibility in making plans, as well as being able to enjoy the nightlife of the island.
Read Cruise Compass to see entertainment each night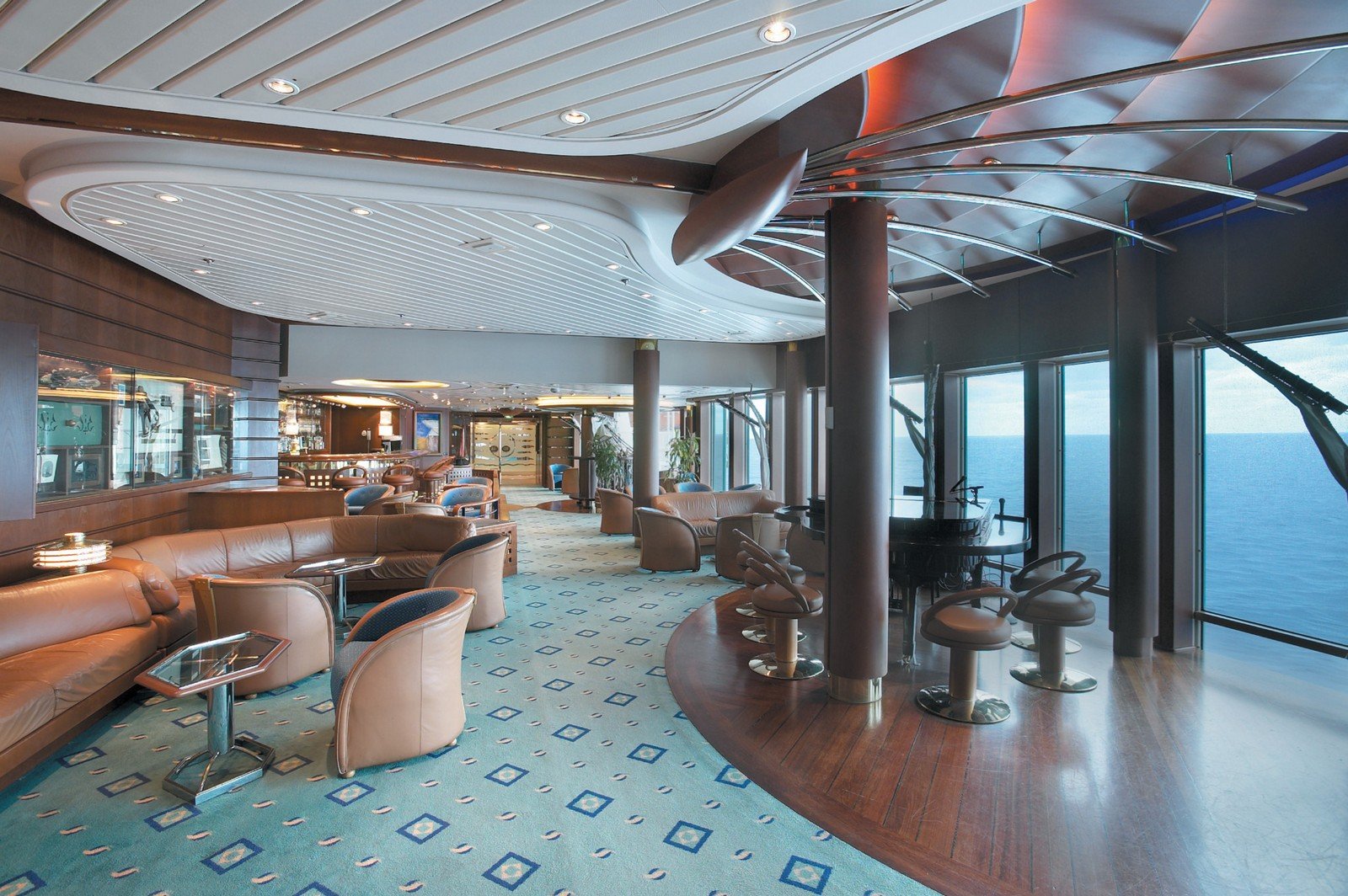 There will be nightly entertainment around the ship, so be sure to read about what is offered in your Cruise Compass.
Each evening, your stateroom attendant will deliver a new copy of the next day's schedule.  You can also find the schedule in Royal Caribbean's app.
It is a good idea to read about what is coming up, so you can plan ahead for the must-see shows.
Download Royal Caribbean's app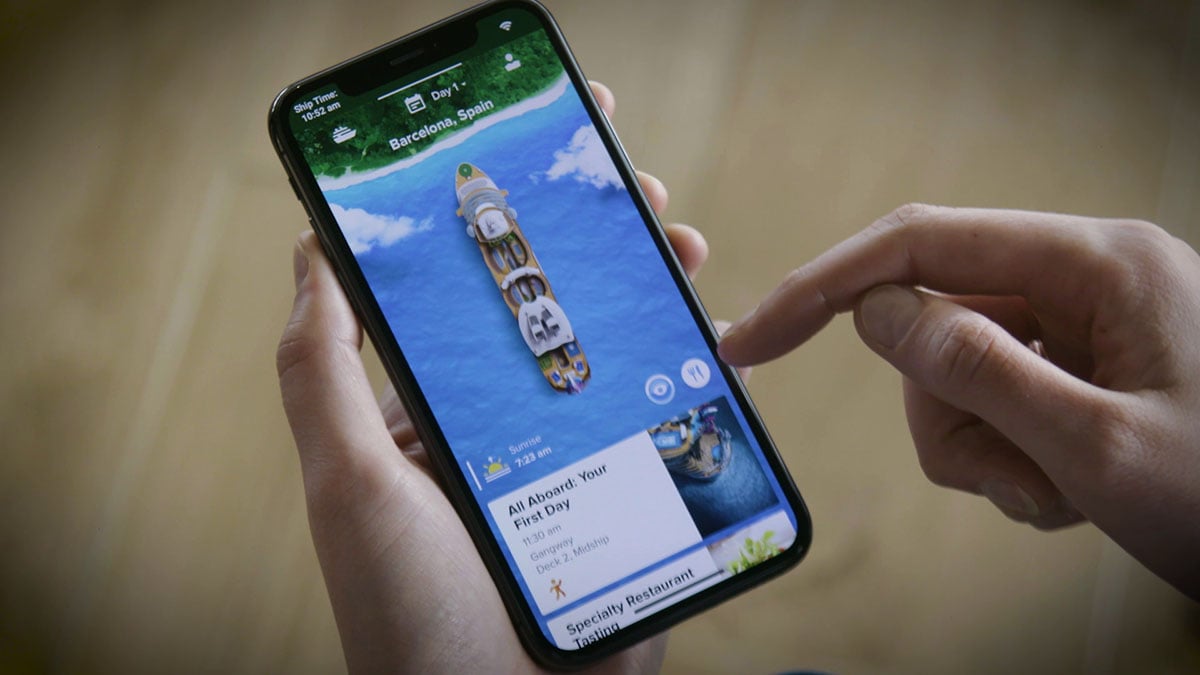 Royal Caribbean's app has gone from "nice to have" to "must have" quite quickly, and it is your key for a smoother experience overall.
Not only does Royal Caribbean's app allow for a smoother and faster embarkation process, it makes managing your schedule super easy.
Royal Caribbean has even said that its app is required, so download the app before you leave home and ensure it is set up prior to arriving.
Read more: The Royal Caribbean App: Everything you should know
Register kids for Adventure Ocean on the first day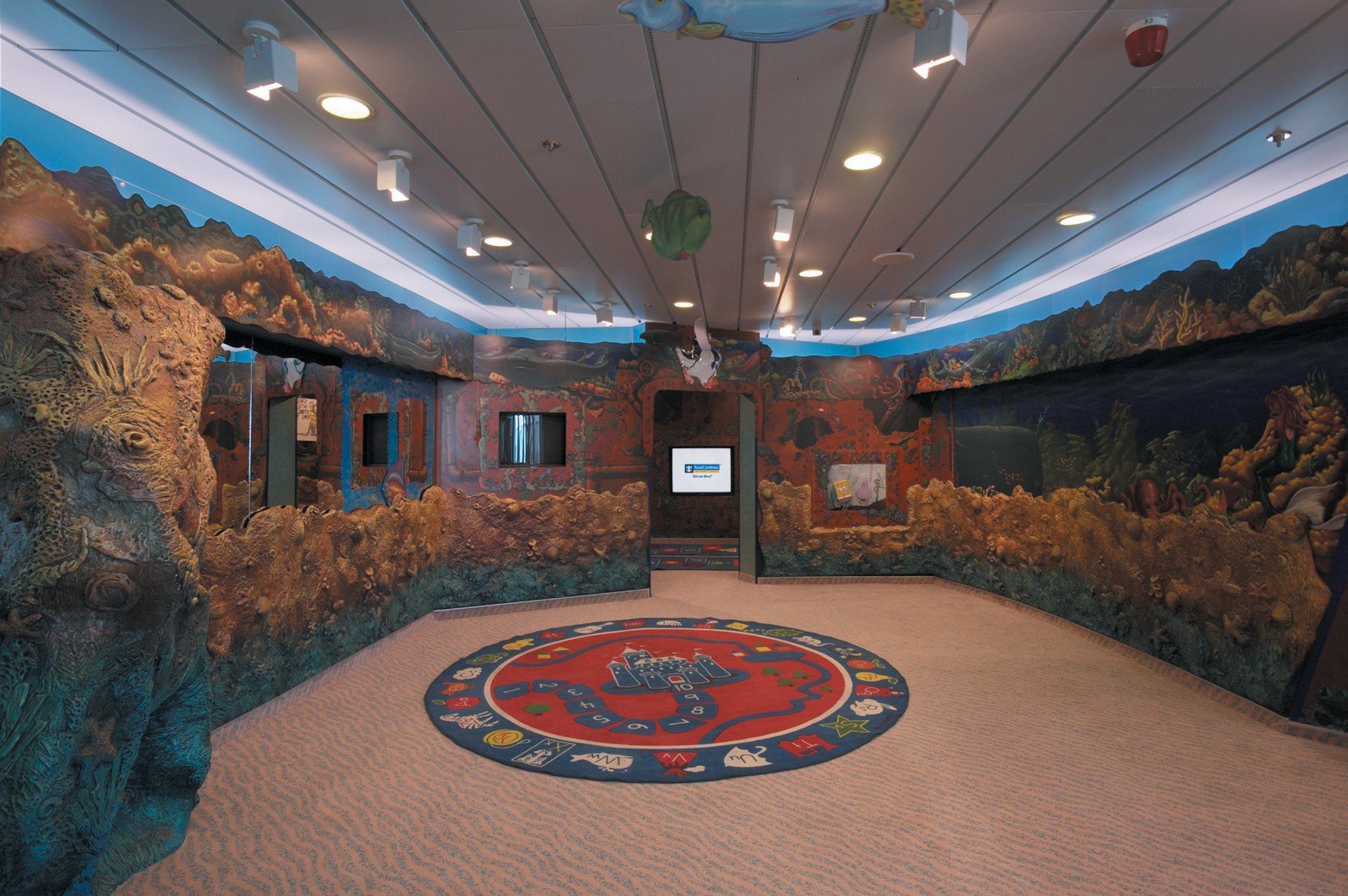 If you have kids, there is complimentary kids programming that is supervised and a lot of fun.
Children are separated into different age groups to ensure programming is appropriate:
Aquanauts: 3-5 years old
Explorers: 6-8 years old
Voyagers: 9-11 years old
Teens: 12-14, 15-17 years old.
Adventure Ocean is run every day, but you want to register them on the first day of your cruise.
There will be an open house held (usually in the early afternoon) of the first day of the cruise, so be sure to go up to meet the staff and meet the staff. Plus, it will save you time later.
Read more: Cruising with kids on Royal Caribbean
Make plans for your visit to Perfect Day at CocoCay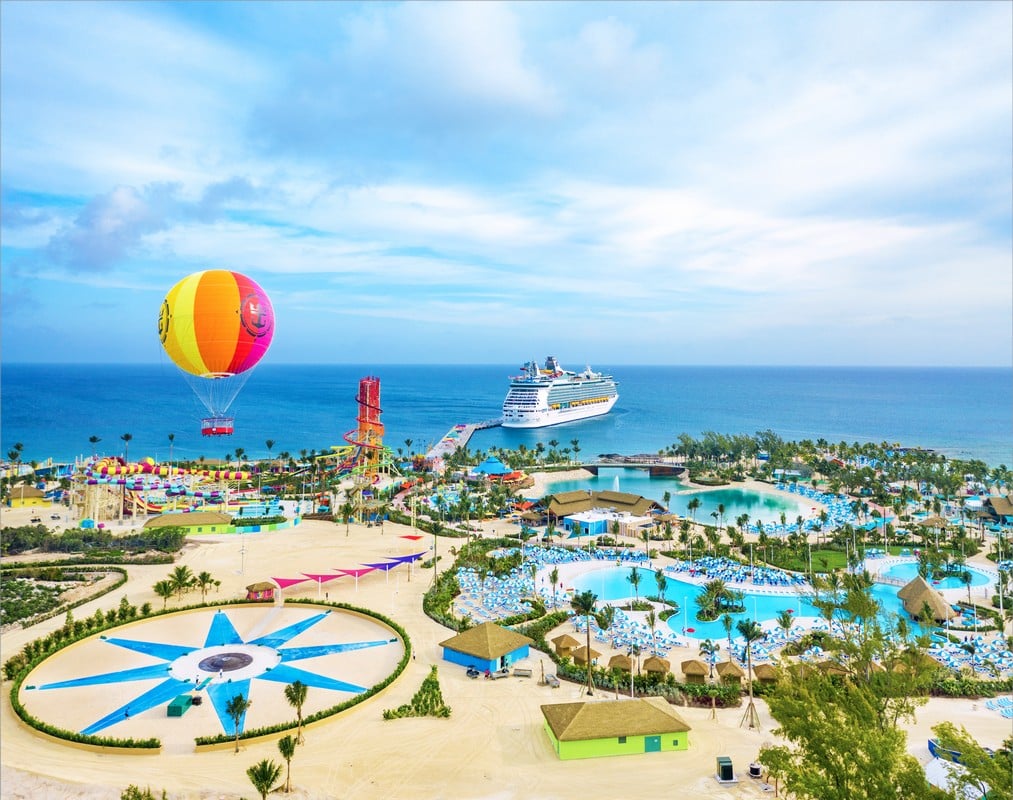 Summer sailings on Vision of the Seas will stop at Royal Caribbean's private island of Perfect Day at CocoCay, and it is a must-see destination.
The key to having an amazing day here is to pre-purchase any add-ons you want to try.
CocoCay has so many great things to do, including a water park, zip lines, cabanas to rent, beaches, and even a giant pool.
Read more: Perfect Day at CocoCay prices and costs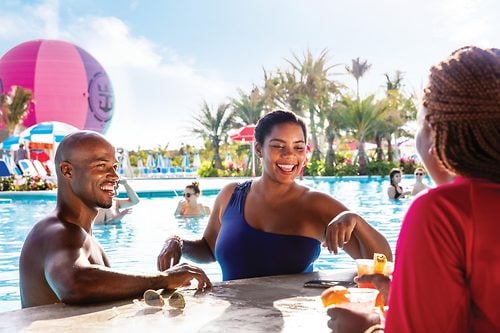 Be sure to check out what is available to book before your cruise.  If something is of interest, you should absolutely pre-book it to secure a spot. Many amenities can easily sell out, or cost more if you wait to book onboard the ship.
You should also know that there is plenty of great things to do at CocoCay without spending a dime extra. The island's beaches and pool are included with your cruise fare, along with most of the dining establishments.