In:
Unfortunately, the first major cruise ship to be based out of Israel will not happen.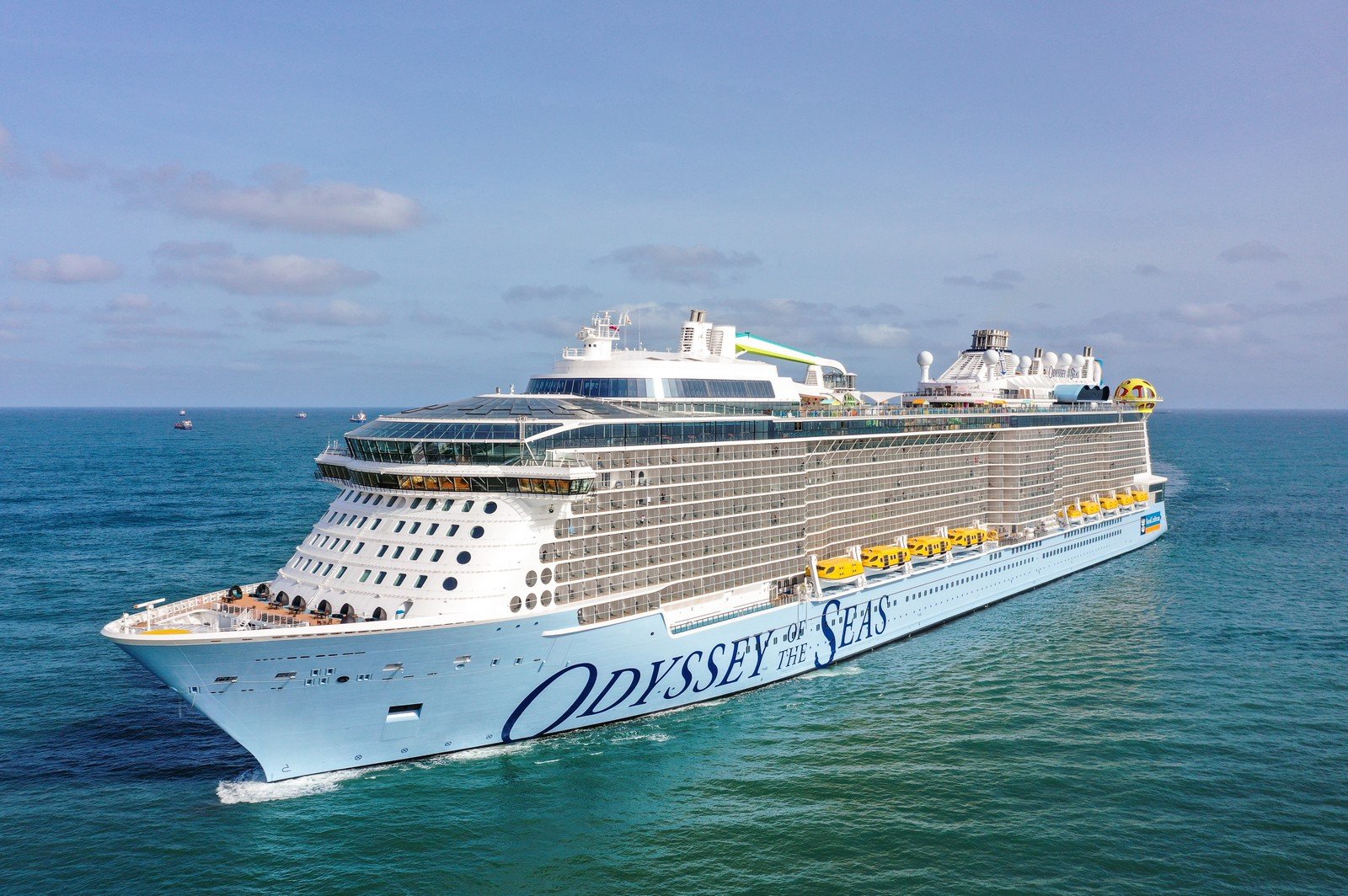 Royal Caribbean announced it has cancelled its scheduled cruise season from Haifa, Israel.
On Royal Caribbean's website, an update was added that said their plans to sail from Haifa cannot happen due to "unrest in Israel and the region".
Odyssey of the Seas was to resume operations beginning June 2nd, 2021 out of Haifa, Israel. However, due to the unrest in Israel and the region, we have not been able to complete the preparation required to operate and as a result, sailings out of Haifa will be cancelled.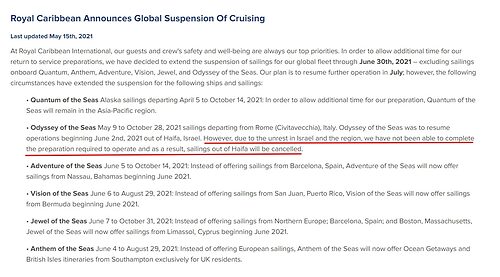 In the last week, Palestinian rocket attacks on Israel have garnered a lot of concern.
Besides the unrest, it has been reported the cruise line has been unable to secure vaccinations for all of its crew members.
According to reports Royal Caribbean asked Israel's Ministry of Health to buy vaccines and replace them later when the line had other orders come in, but that was denied.  
Reports began to circulate that Royal Caribbean was going to pull the plug on its scheduled sailings since Friday, and the cruise line has since made it official on Saturday night.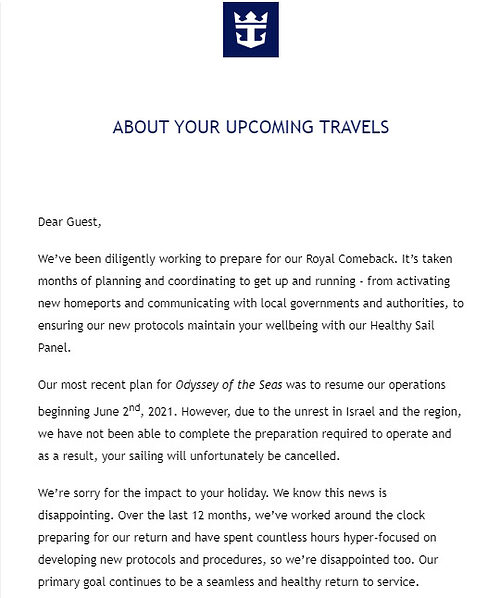 An email has been sent to guests booked on Odyssey of the Seas confirming the change.
"Due to the unrest in Israel and the region, we have not been able to complete the preparation required to operate and as a result, your sailing will unfortunately be cancelled."
"We're sorry for the impact to your holiday. We know this news is disappointing."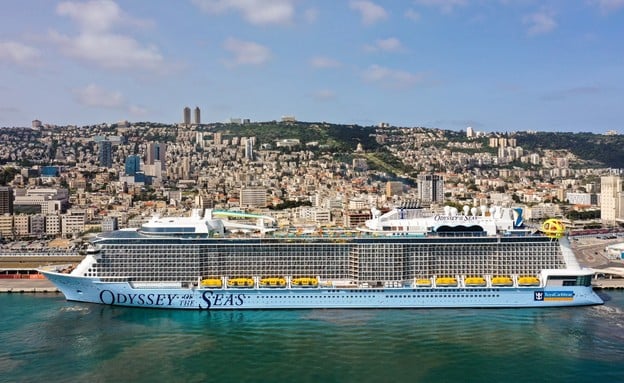 Guests booked on Odyssey of the Seas from Israel have the choice of a 125% future cruise credit to be used by April 30, 2022; or a 100% Refund.
Royal Caribbean will also give anyone who has a cancelled cruise on Odyssey a $400 onboard credit if they rebook for a Jewel of the Seas summer 2021 cruise from Limassol, Cyprus.
"If you re-book by June 13th, 2021 on a sailing departing from Limassol, Cyprus onboard Jewel of the Seas, we'll give you an additional $400 OBC. You must rebook at prevailing rate to qualify for the $400 OBC"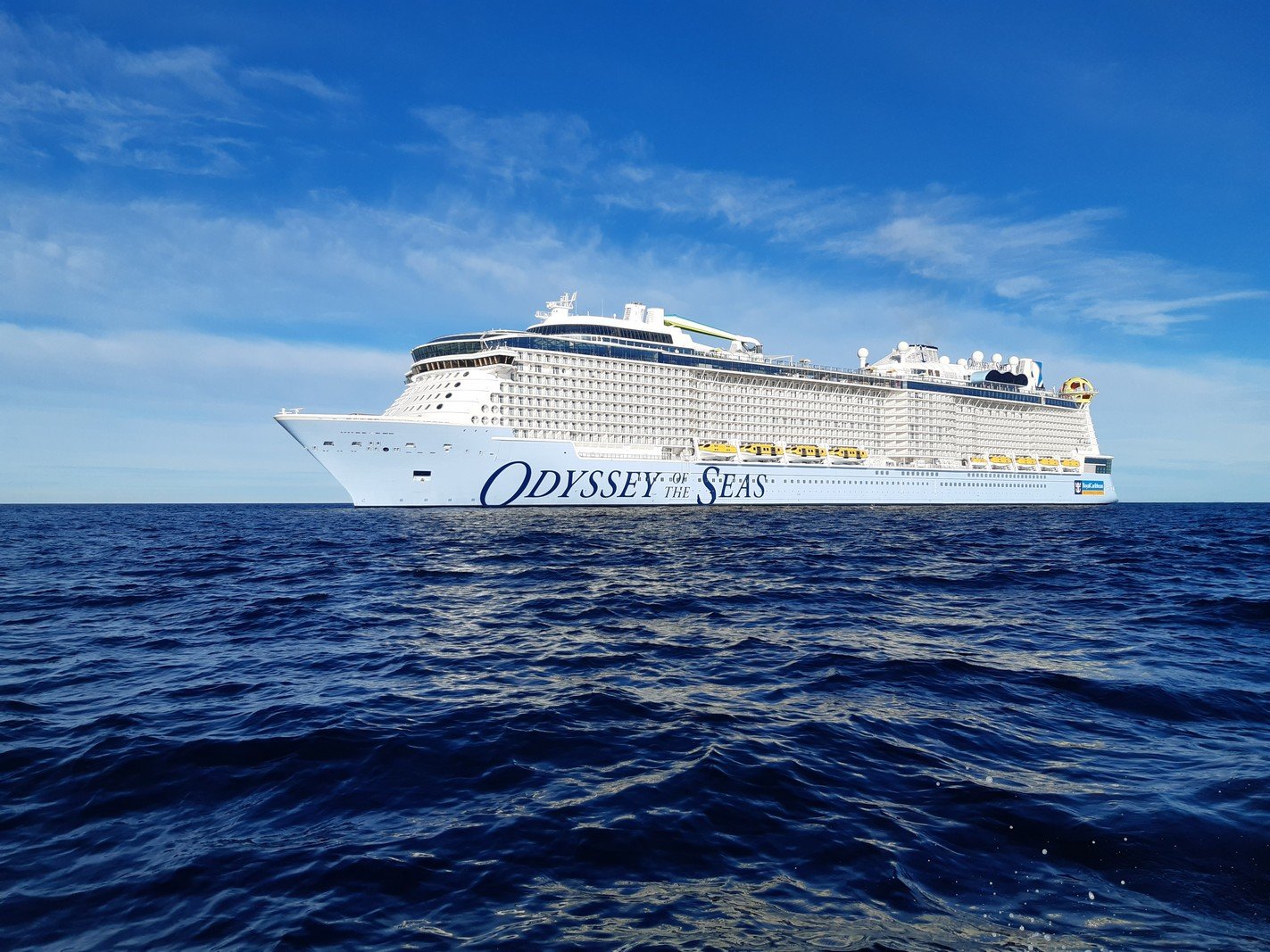 Royal Caribbean International President and CEO Michael Bayley posted on Facebook his dismay the sailings had to be cancelled, as well as what's next for the ship.
"Today we announce the re deployment of Odyssey of the Seas from Israel to Florida.  The conflict makes it unsafe for our crew and guests and there is too much uncertainty.  In the next day or so Odyssey will begin its voyage to Florida.   More announcements to follow."
There are reports from crew members on the ship that Odyssey of the Seas will now head to Port Canaveral, Florida to offload crew members to another ship while the ship waits for cruises to resume from the United States.
Both Odyssey and Anthem of the Seas are docked at Limassol, Cyprus right now.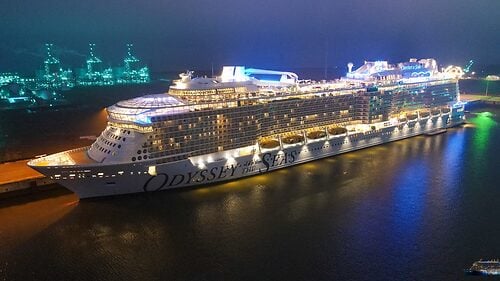 Cruises from Israel were to begin in June, and offer 3 to 7-night round trip sailings from Haifa to Cyprus and Greece.
Snorama, the exclusive sales representative of Royal Caribbean in Israel, estimated that 50,000 Israelis were going to go on the 25-30 cruises. That would have amounted to about $50 million in sales.
This is the second time Odyssey's inaugural sailings have been cancelled.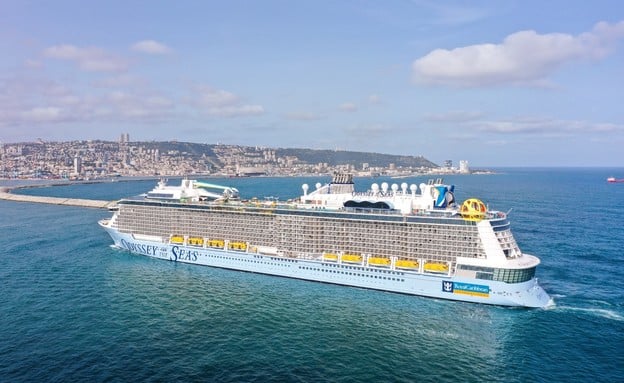 Odyssey of the Seas originally was scheduled to sail out out of Civitavecchia, Italy in May 2021, but was redeployed to Israel due to the global health crisis.
With Odyssey of the Seas no longer sailing in June, that will make Adventure of the Seas the second Royal Caribbean International ship to restart sailings, following Quantum of the Seas in Singapore.