In:
Payments on cruise ships have almost entirely gone digital, but there are still a few situations where cash comes in handy. Knowing how much cash to bring on a cruise can help you plan your vacation budget and avoid pesky ATM fees along the way.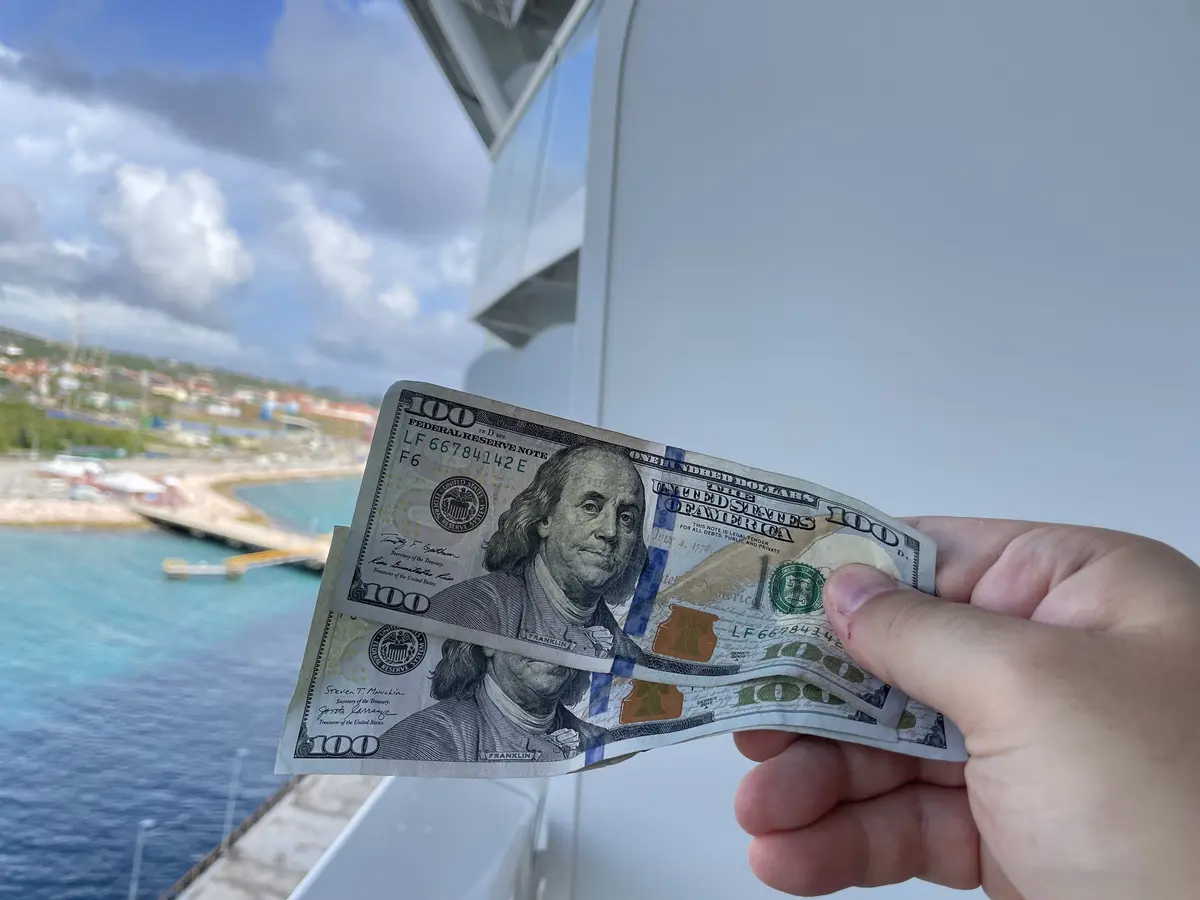 Here's what you should know about cash on a Royal Caribbean cruise.
Do I need cash on a cruise ship?
Cash is rarely required on a Royal Caribbean cruise, as all payments onboard are made via your SeaPass account. Prior to your cruise, you'll connect your onboard account with a credit or debit card, and all payments will be charged to that card at the end of the cruise.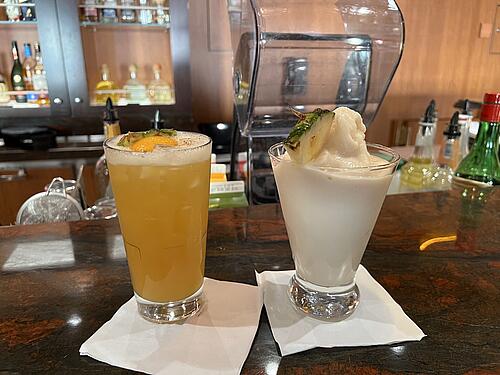 You won't require cash for 99% of purchases on a cruise, whether specialty restaurants, cocktails, or souvenirs. Plus, you're never required to make any extra purchases in the first place if you take advantage of the complimentary options available on a Royal Caribbean cruise.
Related: What's included in your Royal Caribbean cruise fare
When will I need cash on a cruise ship?
Although cash isn't required for onboard purchases, there are a few scenarios where you'll want to have cash available.
Tipping crew members
Something you will need cash for on a Royal Caribbean cruise are any extra tips you give to crew members.
While you pay daily gratuities before your cruise ($16 per person, per day in most staterooms), many cruisers like to give something extra. Whether $2 to a bartender, $20 to your waiter, or $50 to your stateroom attendant, it's common to tip crew members extra for excellent service.
Tipping extra is not necessary, and there's no right or wrong amount to give a crew member. Some guests may bring $200 extra for gratuities whereas others may bring $50.
Having small bills handy is helpful if you plan to tip crew members throughout your sailing.
Port days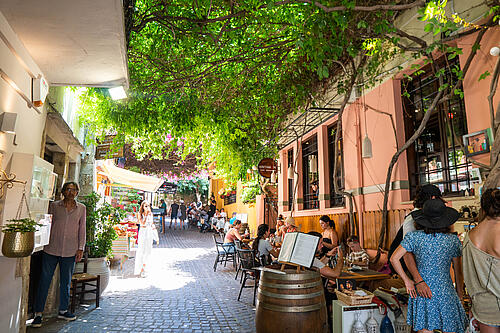 The time when you'll need the most cash on a cruise vacation is when you're in port. Whether in Mexico, St. Maarten, Italy, or Vanuatu, having cash is recommended. Although cards are widely accepted, you may still encounter establishments that do not accept card payments.
And while you don't need to visit a port with $1000 in your wallet, you'll want to make sure you have enough money to account for expenses throughout the day.
Depending on what you plan to do in port, you might need cash for the following:
Taxis
Restaurants and cafes
Museum entrance fees
Beach chair rentals
Souvenirs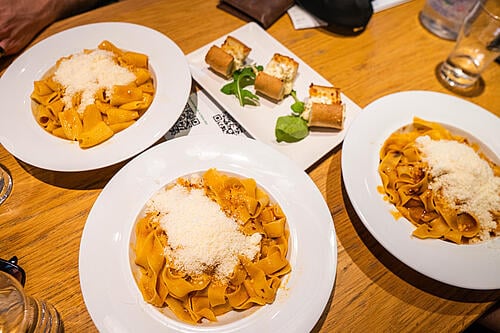 We recommend bringing around $100-200 in cash with you on a port day. This should provide enough money for transportation, food, and small souvenirs in port.
Can I use my credit card while in port?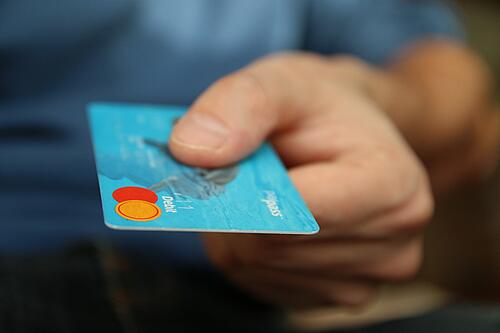 You're welcome to use a credit or debit card to make purchases in ports of call whenever possible. However, you'll want to make sure you've notified your bank that you will be out of the country.
If you haven't notified your bank, they will usually send you a fraud alert or temporarily freeze your card.
How to get cash on your cruise ship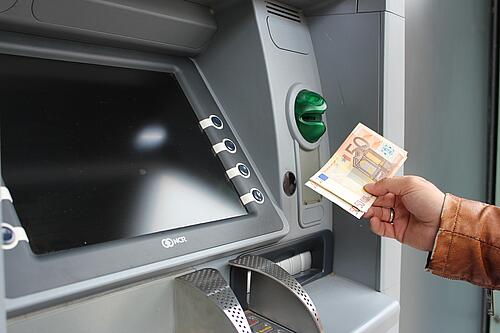 If you forgot to bring cash on your cruise, there are a few ways to get it once onboard.
First is the ATM. All ships have at least one ATM onboard, which is usually located in the Royal Promenade or Centrum. ATMs usually charge a $5-6 fee per transaction.
Depending on your bank, the ATM transaction fee may be waived. If you want to avoid any ATM charges, though, you can theoretically take money out via the casino.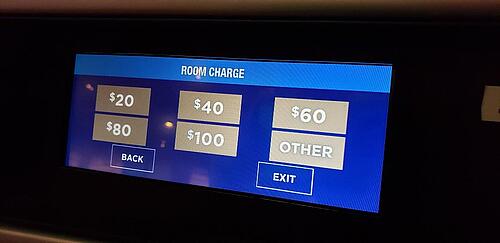 If you go to any slot machine, you're able to transfer money to the game via your onboard account, which is connected to your credit or debit card.
If you transfer money to the slot machine and immediately cash out, you can take your cashout slip to the casino cage and receive the listed amount in cash.
Which currency do I need on a cruise?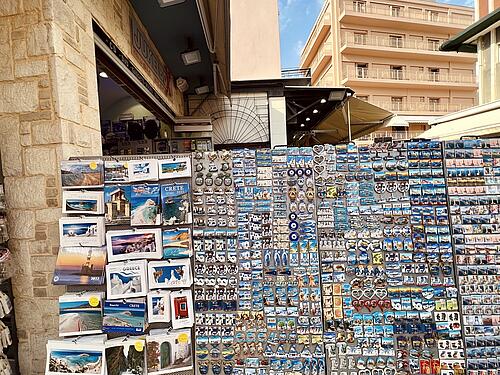 Which currency you should bring with you on a cruise depends on your departure port and itinerary.
If you're sailing from the United States to the Caribbean, US dollars are widely accepted in popular cruise ports. You can choose to pay in local currency, too, but obtaining money in 3+ currencies before a cruise is not necessary.
You'll often receive change back in local currency even when paying with USD. If you buy a $5 souvenir with a $20 bill in Mexico, for example, you'll receive change in Mexican pesos.
Cruises from Europe and Australia will still use the US dollar as the official onboard currency, but you should make purchases in port with the destination's local currency. If cruising from Australia to the South Pacific, Australian dollars are widely accepted.
To avoid currency confusion, especially if you're traveling to multiple countries on one cruise, we recommend using a credit or debit card to make purchases in port whenever possible.
More tips & tricks for planning your Royal Caribbean cruise: