In:
Next up on our Anthem of the Seas cruise is a stop at one of my favorite ports, San Juan.
I love visiting Puerto Rico, and we got into port a bit early. Our hours were 7am to 3pm, so it was a "front-loaded" day in port.
We dropped the kids off at Adventure Ocean and then were off the ship right around 9am.  Even at 9am, it was quite warm.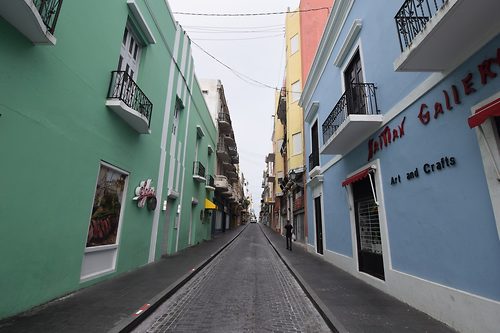 We had no plans for the day, just to walk around and explore Old San Juan. Since the ships visiting Old San Juan for the day dock right in the city, it is super easy to walk off the ship and walk around.  There is so much great history, art and dining around the city.
We started off with a visit down Fortaleza Street for the famous street with all the umbrellas. Getting there early was great, because once the crowds hit that area, it was swamped later.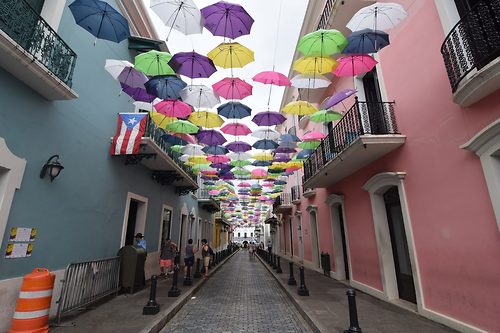 We checked out a few art shops along the way, and actually picked up a couple pieces that we will bring home.  I am not much of an art connoisseur, but the paintings of Puerto Rico are quite vibrant and beautiful to admire.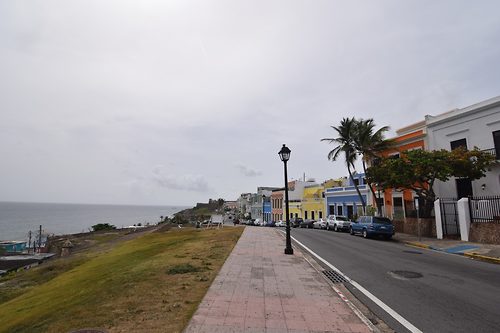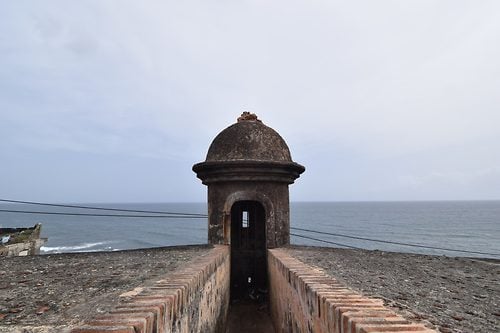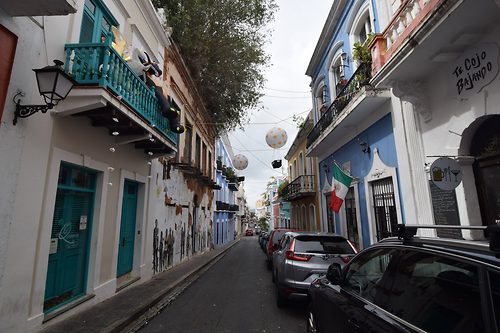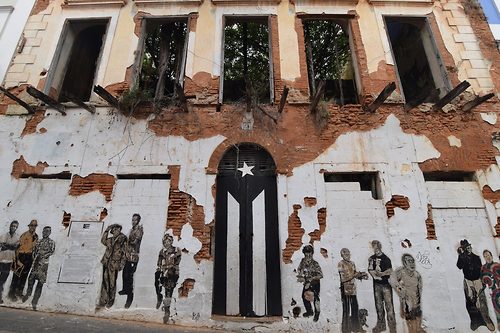 By 10am it was getting quite warm out and we sought refuge in a coffee shop to reevaluate our day (and enjoy some much needed air conditioning). We thought perhaps to go back to the ship since it was so warm, humid and muggy.  Ultimately, we decided to take a short taxi ride to visit one of the synagogues in San Juan.
Temple Beth Shalom is in San Juan, and has about 80 or so families part of their congregation. We met the administrator of the building, and he graciously took us around and told us about what it is like to be Jewish in Puerto Rico.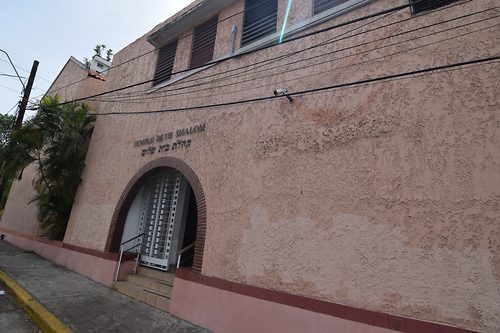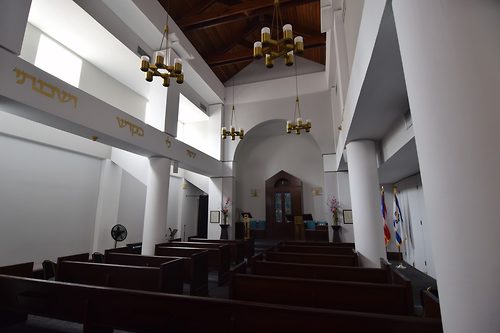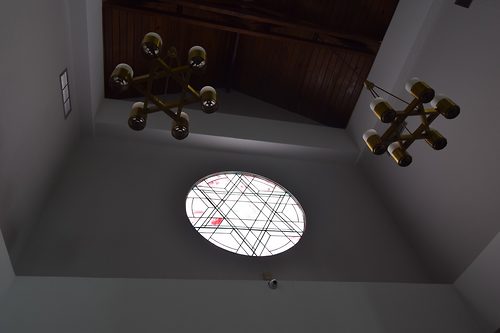 It was really insightful, and a nice quick visit.
We took a taxi back to Old San Juan and went to find somewhere to eat lunch. We wanted Puerto Rican food in a restaurant with good air conditioning. That proved to be more difficult to locate than I anticipated, but we eventually found a great spot with fabulous air conditioning and great food too.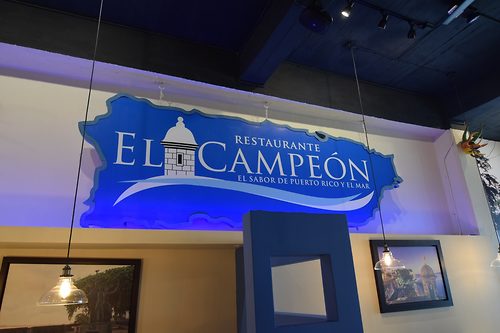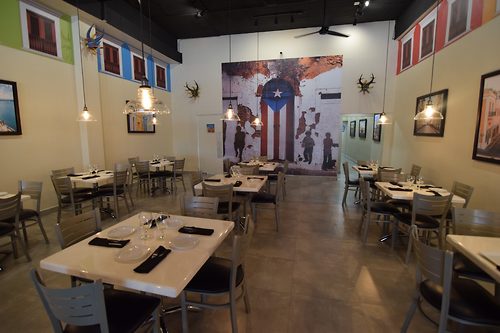 I opted for the berenjena (eggplant) with a side of mofongo.  The mofongo may not have been the absolute best on the island, but it was all very tasty and I enjoyed it.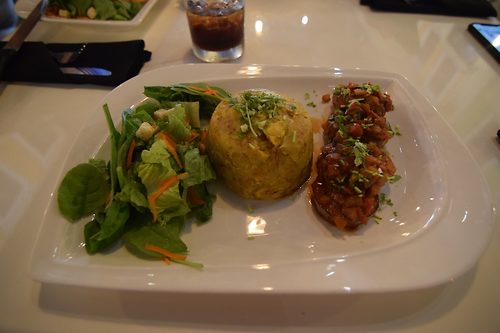 My wife ordered the skirt steak and that was a real winner.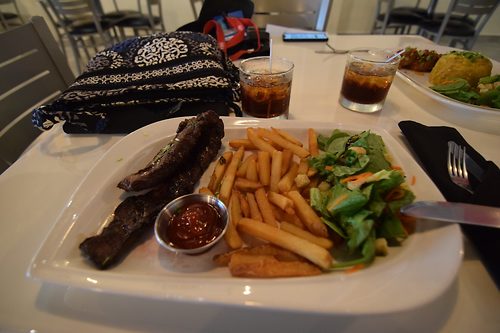 All aboard was 2:30pm, so we got back on the ship by 1:30pm and took the most refreshing shower of my life.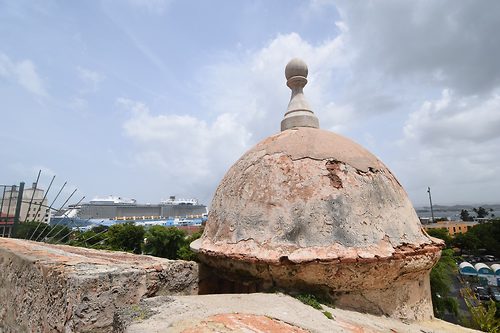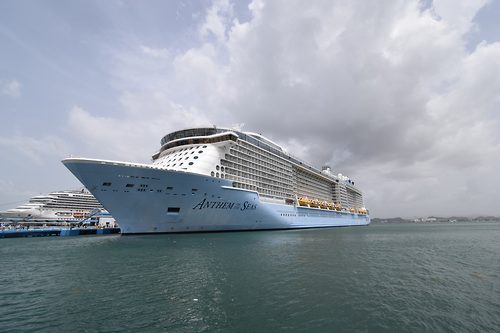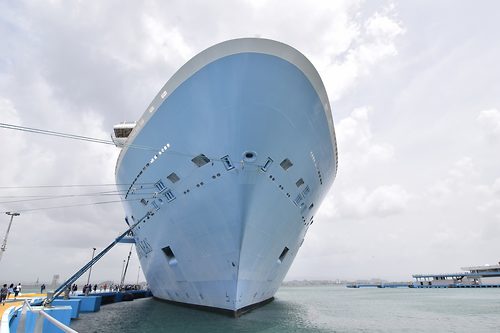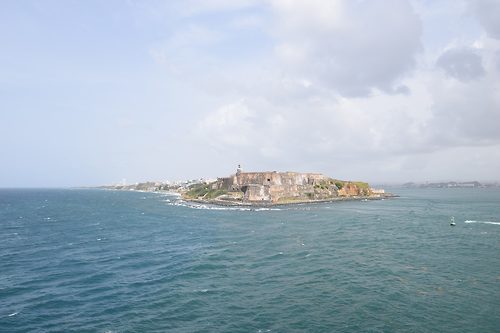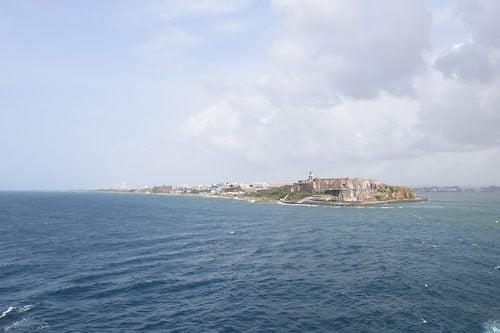 Freshly showered and having regained the will to live, it was time for today's RoyalCaribbeanBlog group cruise event! We rented out a private session on the North Star, exlusively for those in our group that booked with MEI Travel and are RoyalCaribbeanBlog Insiders.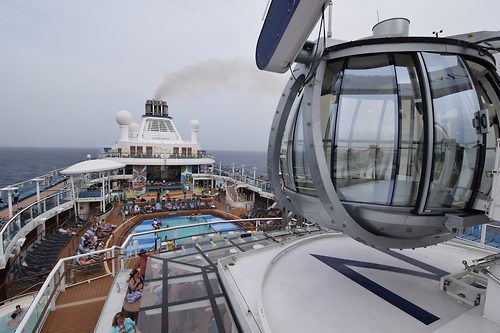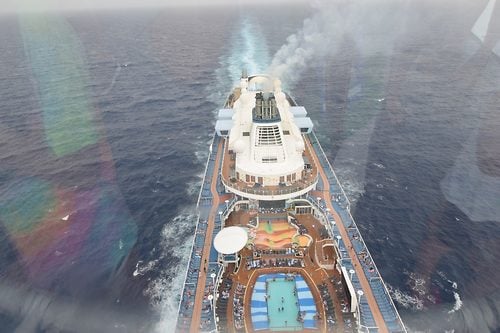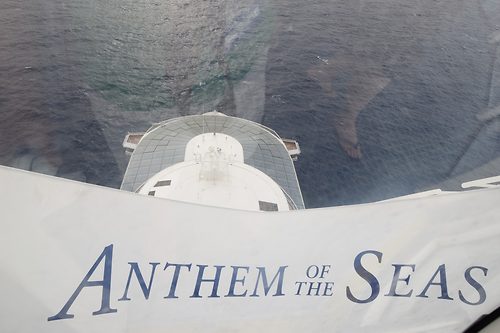 We managed to get in four rides on North Star, and despite the hazy conditions, we got a great view of the ship.
Dinner was back in the main dining room, followed by a rousing game of Jenga in the pub.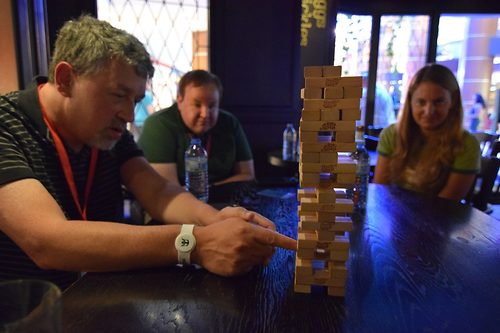 Tomrorow we will be in Labadee.