In:
Today is finally the day we get to start our Anthem of the Seas cruise and I think everyone in our family was ready to get this next adventure going.
We spent a few days before the cruise in Manhattan, enjoying the best that New York City has to offer.  We stayed at the Springhill Suites at 37th street and sixth avenue, which was a great location.  It was walking distance from Times Square, but far enough away not to feel like you were in the middle of all that madness.
To get to Cape Liberty in New Jersey, we had a few options but ultimately went with taking a Lyft ride for the simplicity. Given the fact it was July 4th, there was no traffic at all, so deciding to take a car ride over in lieu of mass transportation was a whole lot easier.
Our Lyft picked us up in front of the hotel a smidge before 10am, and we were at the port by 10:30am or so. The only hiccup was the long line of cars to drop off, but that was quickly over and done with.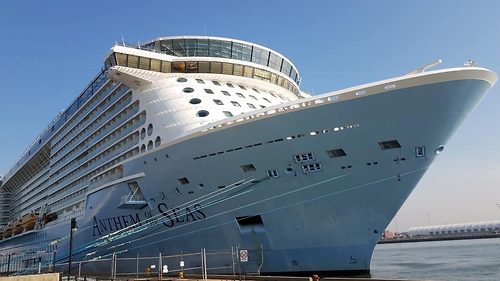 Boarding began right at 11am and by the time we got through check-in and security, we were able to walk right onto Anthem.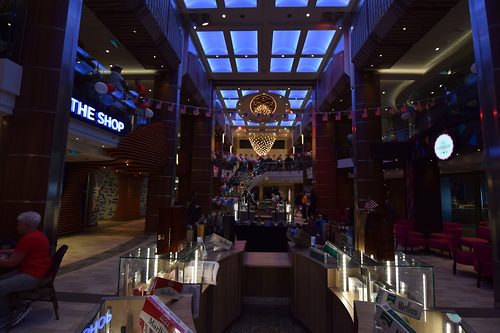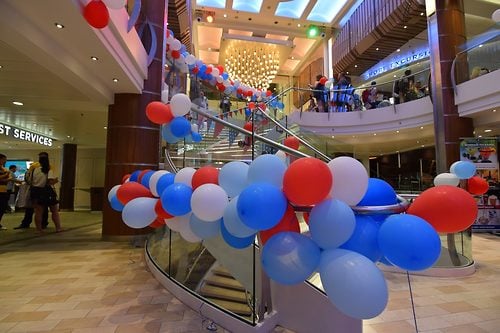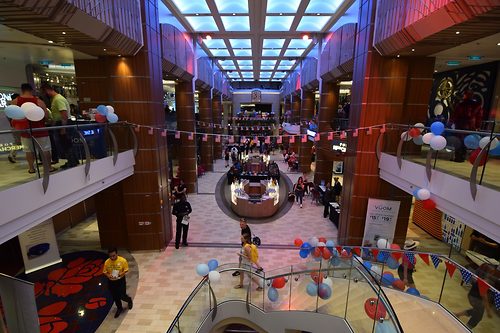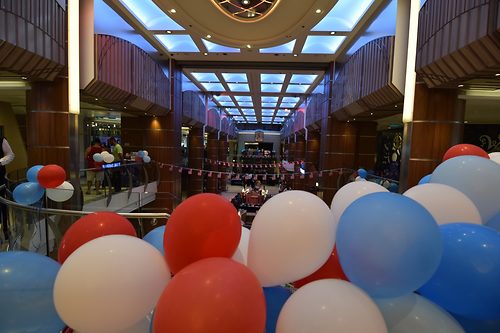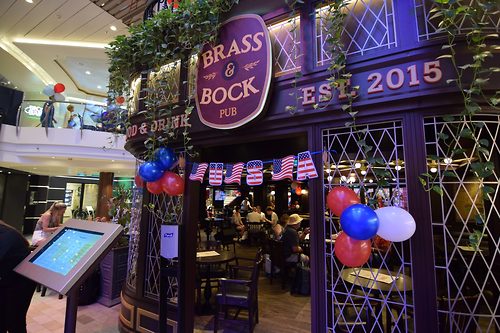 Stepping foot onboard Anthem, it was great to be back onboard for my third sailing on her. She is still a beautiful looking ship, and we headed up to the Windjammer for our traditional first cruise stop...the Windjammer.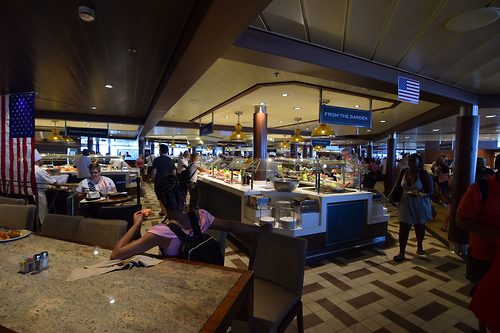 With it being the Fourth of July, there were a lot of festive decorations around the ship, special drinks, and events on the Cruise Planner. The activities staff were certainly trying hard to make the ship feel like a giant July 4th party.
The staterooms were ready at 1:30pm, and for this sailing we have two connecting balcony rooms on deck 8 aft. These are your typical balcony rooms and the best part of these rooms is all the storage space you get.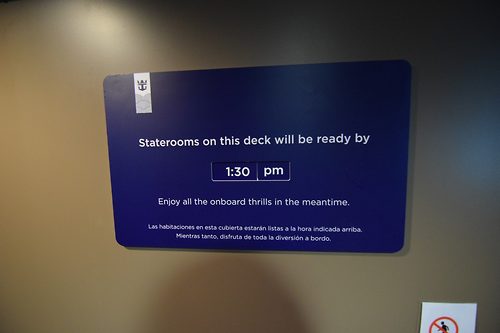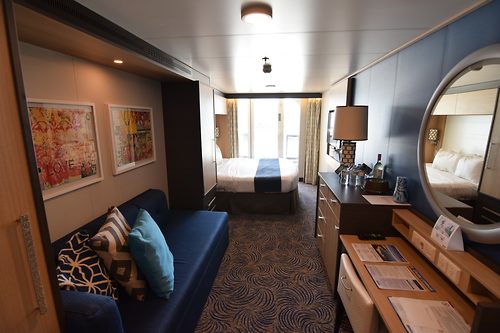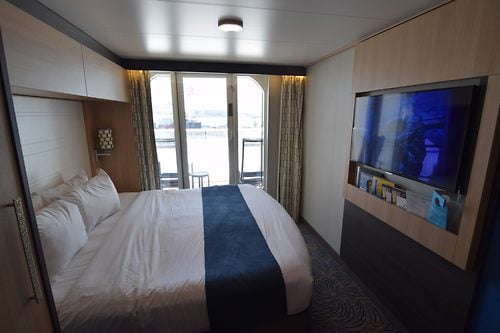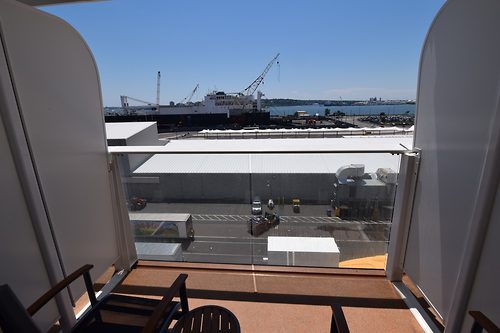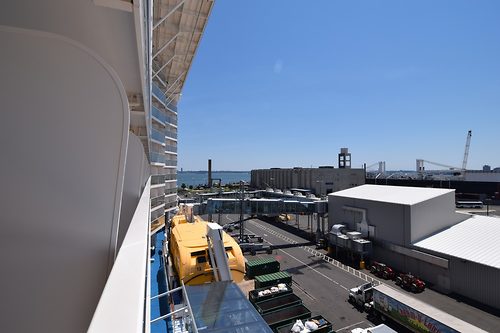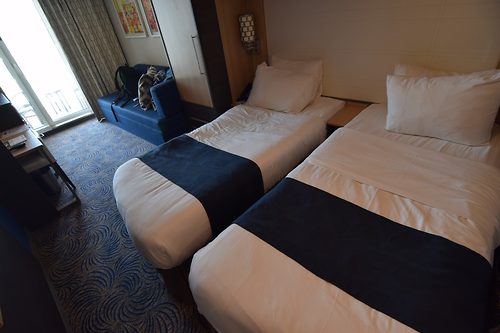 We took the kids up to Adventure Ocean to get registered and then headed back to the room for a bit of relaxation prior to sail away.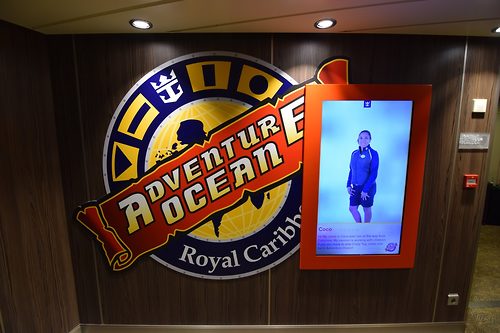 This sailing is a RoyalCaribbeanBlog.com group cruise, which means we have over 80 friends cruising with us.  Our first meet up was at the Schooner Bar for a celebratory first drink onboard. If you want to join us for one of our 2020 Group Cruise sailings, check out our schedule.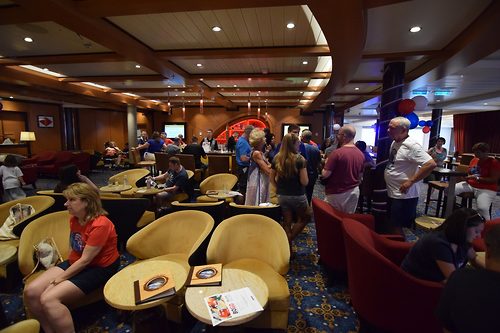 Immediately after muster drill, the ship set sail, which was a surprise to me. Usually there is about a half hour or so after muster drill before the ship actually sails, but the ship departed likely as soon as muster drill concluded.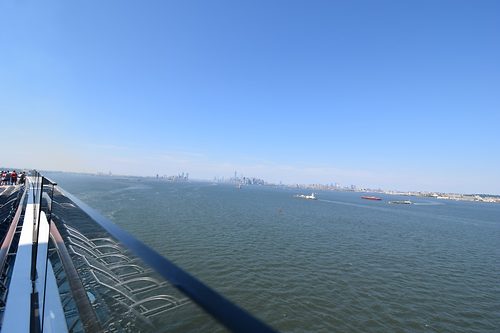 The best part of sailing from Cape Liberty are the views.  You start off with a view of the New York City skyline, and then follow it up by passing underneath the Verrazzano-Narrows Bridge.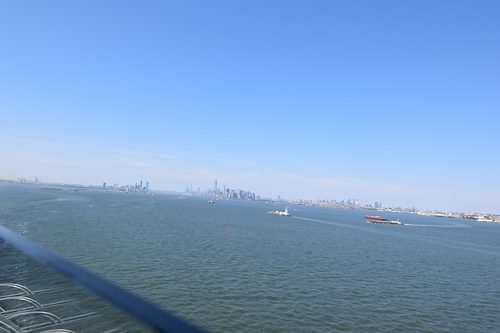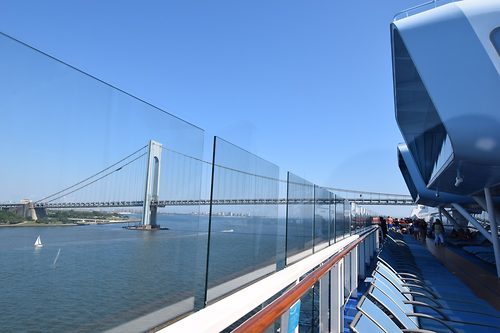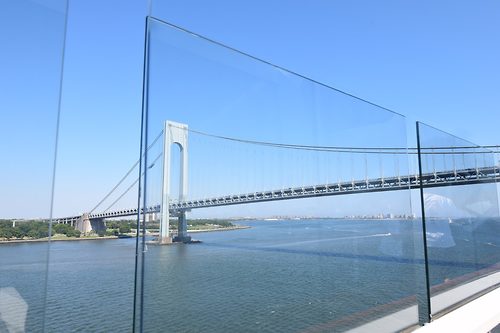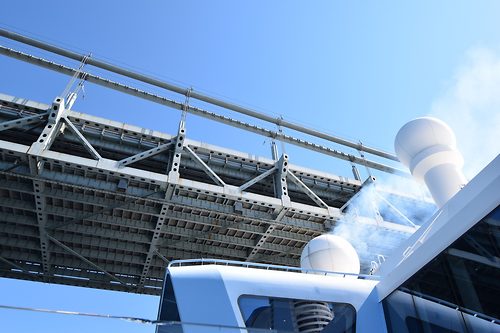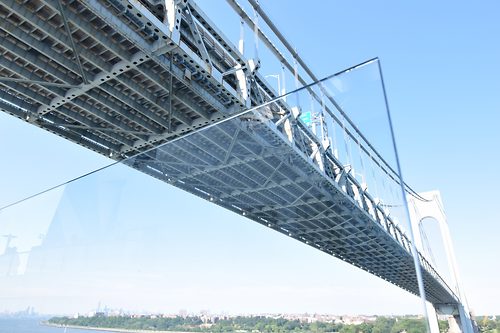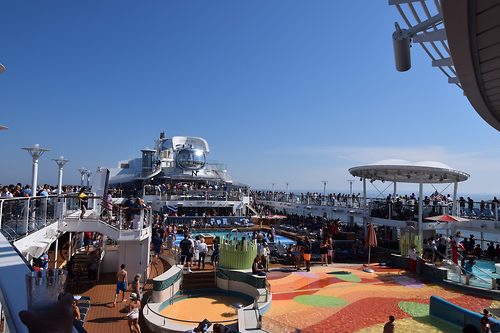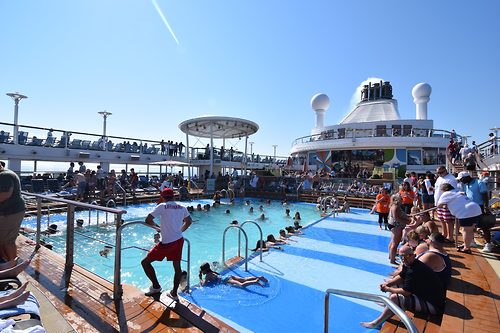 After the sailaway festivities, we got ready for dinner and the evening. I took the opportunity to walk to my favorite venue onboard, Two70 and enjoy the view.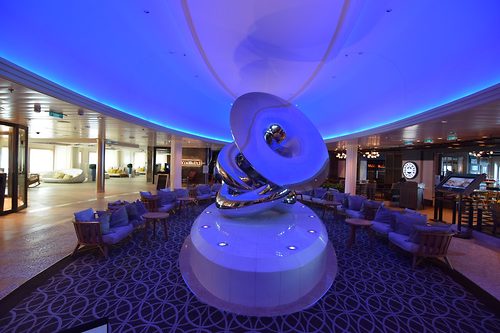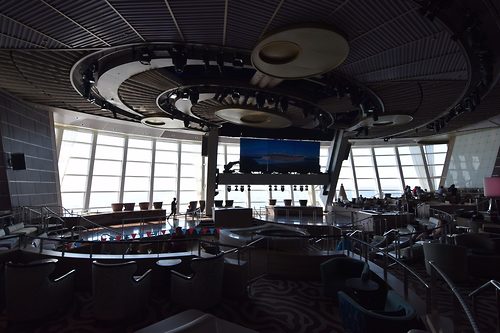 After getting dressed for dinner, I stopped by quickly at the Diamond Lounge and grabbed a pre-dinner cocktail.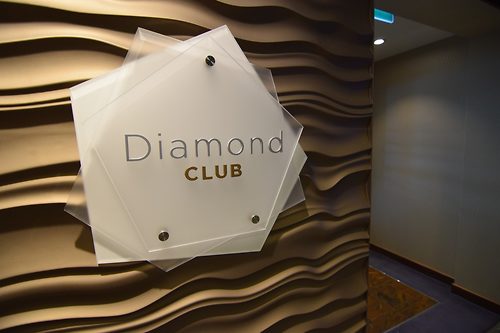 Adventure Ocean did not open until 8pm on the first day, so we took the kids up to the Windjammer for dinner.  We then dropped them off at Adventure Ocean before heading to dinner.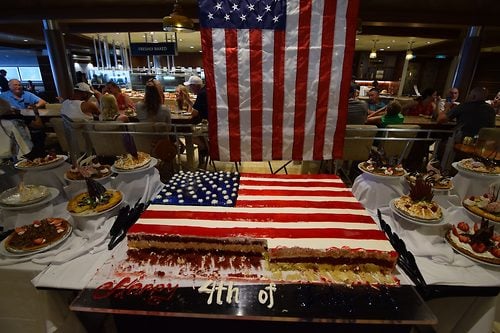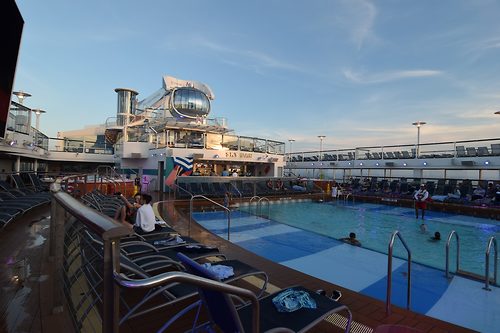 Dinner was in the Chic dining room. You are assigned one of the four dining rooms, but it is the same menu in every room, just a different motif. Usually the first day in the dining room can be a bit slow, but the wait staff were really on top of things and the service was excellent.
After dinner, we stopped by the Red, White and Blue dance party in Two70. There was a salute to veterans, singing of the national anthem and a lot of dancing!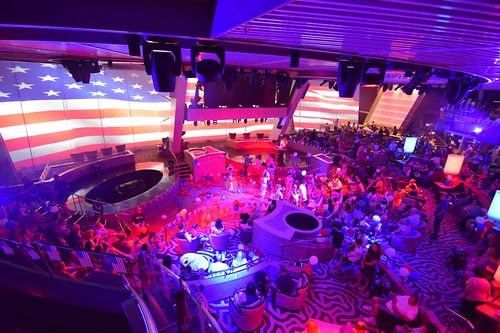 We rounded out our evening with some classic rock tunes by Austin in the pub.
Tomorrow is a sea day.
Stray Observations
There is a large family from Egypt in the main dining room and they requested before the cruise an assortment of Mediterranean dishes for their table (hummus, falafel, kababs, etc) and I was quite jealous.
Speaking of food, this is our first time in the pub since it switched over from Michael's Genuine Pub. The menu still features some menu choices not found elsewhere, including some great craft beer selections!

The Captain announced we would move our clocks forward an hour tonight to get on the right time zone for Bermuda.