In:
Our second port stop has brought us to the Bahamas, and to Royal Caribbean's private destination of CocoCay.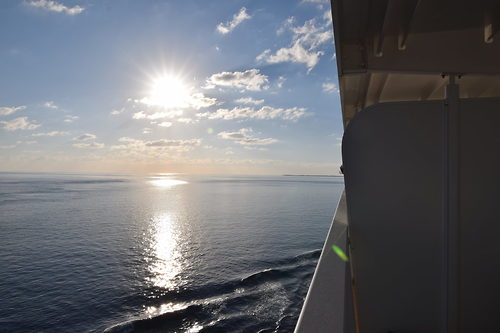 While we have been to CocoCay a few times, this visit would have a few firsts. Visiting CocoCay on Anthem of the Seas is the largest cruise ship that we have been on to visit. You may have read the announcement earlier this month that Royal Caribbean is adding a pier and other enhancements to CocoCay in 2018-2019, but for now we have to tender there.
We had booked a beach bungalow for our visit to CocoCay primarily for the comfort and private space it affords. We are big fans of the cabanas on Labadee, but felt the beach bungalows would offer a similar experience here, and also a bit less expensive.
Unlike other ships in Royal Caribbean's fleet, tendering requires tickets because having 4.5 thousand guests contending for a tender might not work out too well. Instead, you can get complimentary tickets for a tender and this avoids lines for tenders.
Since we booked a beach bungalow, we did not have to worry about tickets for tenders. We received a note in our stateroom to report to the Royal Theater at 9am to board a reserved tender.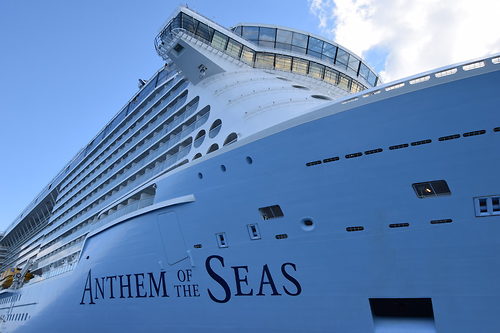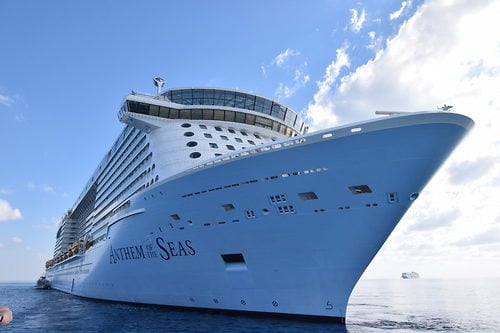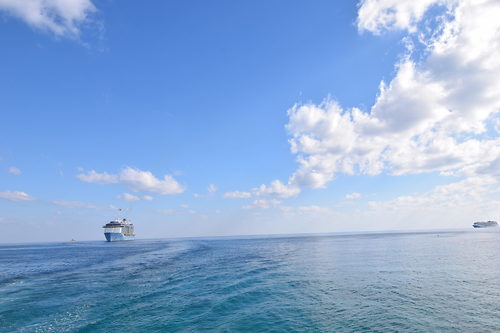 The weather today was absolutely stunning. High temperatures in the upper 70's, few clouds and low humidity. It was a picture perfect day and if I could, I would sign up for this kind of weather on every port stop.
The tender ride to CocoCay is quite short (perhaps five minutes) and we met with a tram that provided a private ride to our beach bungalows.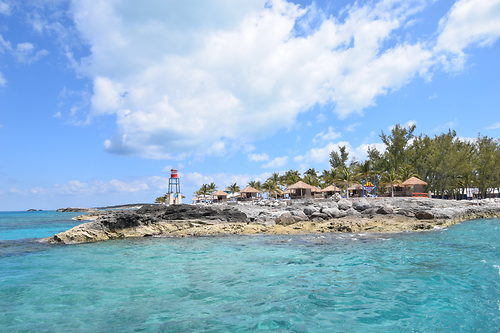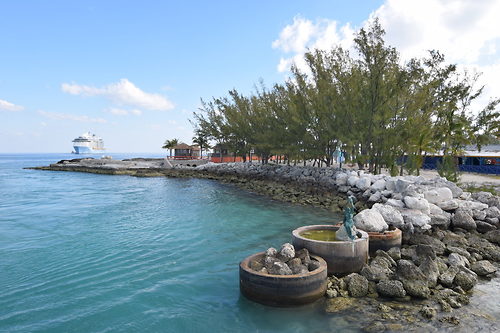 The beach bungalows are located down the beach in their own area. There are quite a few of them, with towels, bottles of water, floating mats and bar service provided.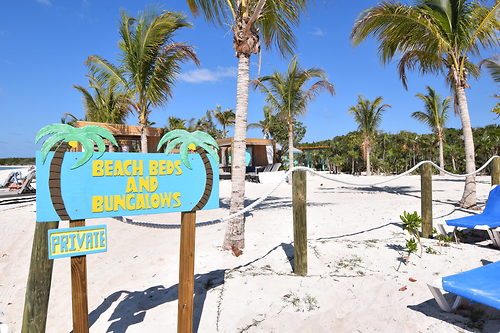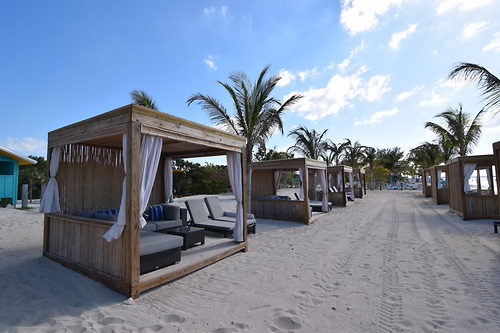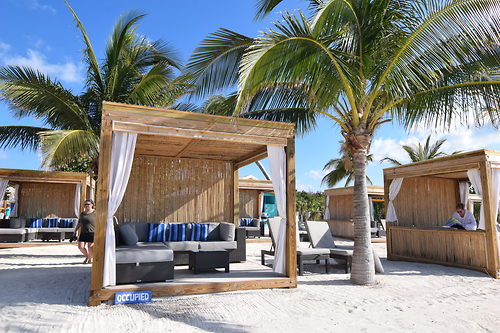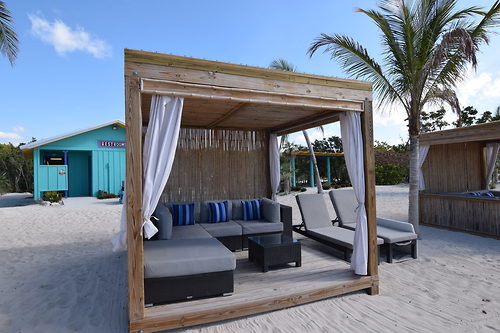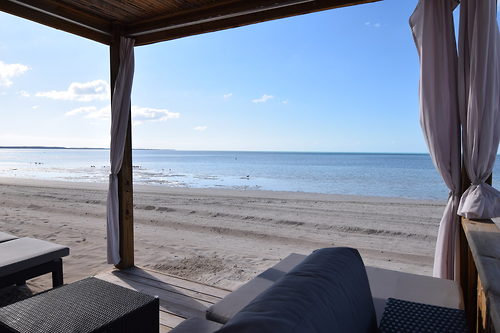 For my family, the bungalow was perfect because it allowed easy access to the beach for the kids, a napping spot for everyone and waiter service to bring us our lunch and drinks.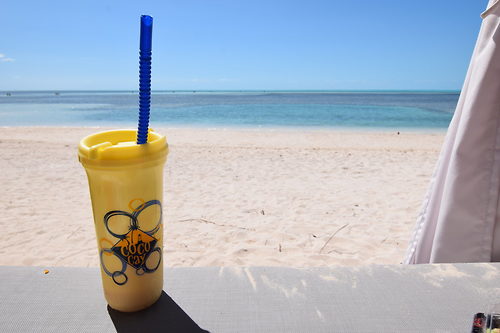 Our lunch was different than usual, because instead of a BBQ buffet, we pre-ordered from a menu of sandwiches, fruit and seafood. I have nothing against hot dogs and burgers, but it does not make my favorite food list, so having this menu was a welcome change.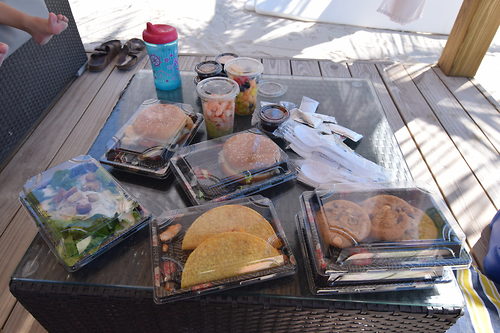 The food we ordered was delivered to our bungalow in the 11:00 hour and it was just as advertised. Of course, any food that is delivered is not going to be as hot as when it comes off the grill, but I enjoyed not having to leave the confines of my bungalow and eating a few fish tacos.
I walked around a little bit, and got to try out the floating bar that was added a few months ago. It is hard to deny the fun atmosphere of enjoying drinks on the water.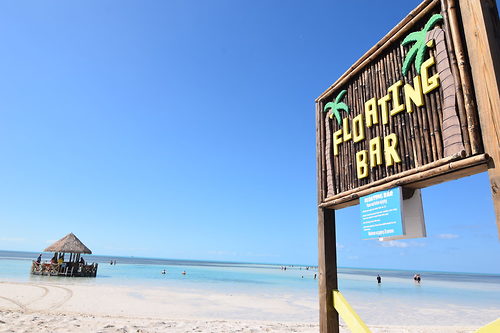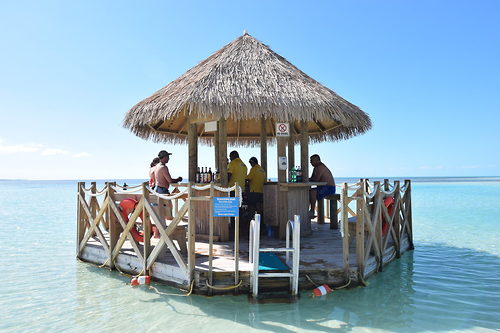 Next to the bungalows are some beach beds, which offer a bit less living space than a bungalow, but are also a bit less expensive.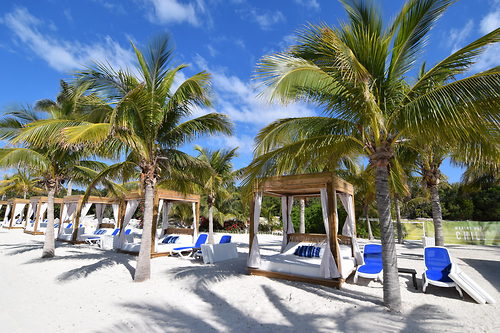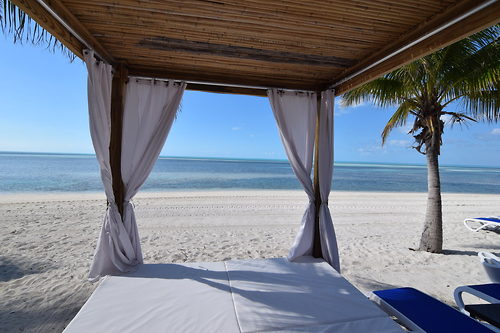 We spent our day on CocoCay enjoying the sun, beach and drinks. A lovely day indeed.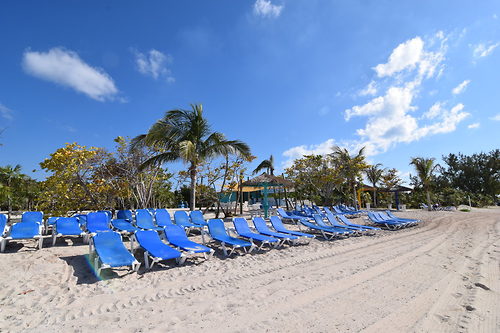 We took the tender back to the ship in the afternoon and headed back to our room for showers and some relaxation.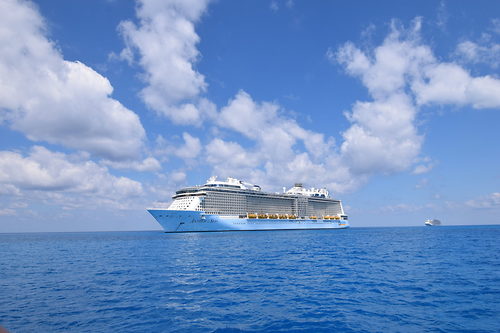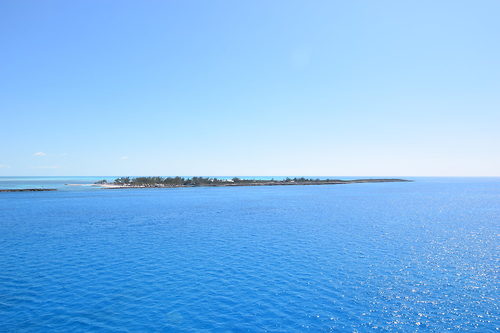 We saw on the Cruise Compass our first Two70 show that involves the amazing technology, and it was something I had never seen before: Virtual Concert.
Virtual Concert is a show that has a recorded performance by Sante Fe and the Fat City Horns. This is a well-known band that regularly performs in Las Vegas, and the show has the band performing on the Vistarama screens, with select performances highlighted on the Roboscreens.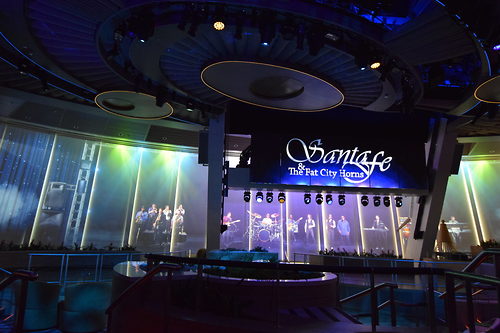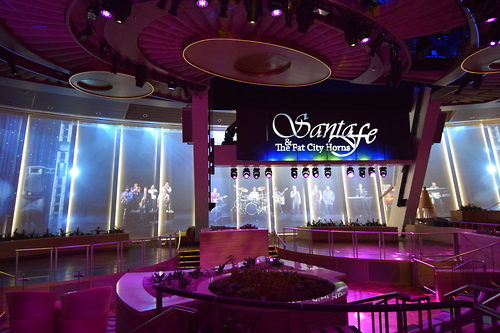 I thought it was a neat use of the technology,which allows for a performance that would be too large, and too expensive to offer on a cruise, to be performed for everyone on the ship.
I also managed to check out the Concierge Lounge for the first time. It is located all the way aft on deck 12.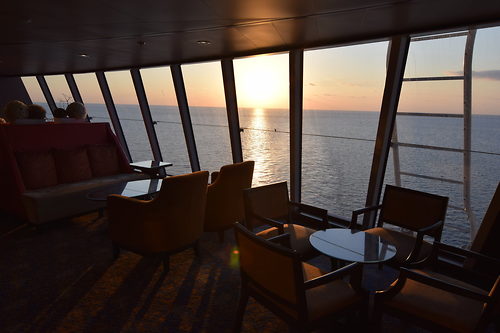 The room itself is quite large and has an impressive view of the rear of the ship. My only complaint is that because it is all the way at the end of deck 12, it is along walk so not very convenient.
Dinner this evening was in Jamie's Italian. Jamie's Italian is the creation of celebrity chef, Jamie Oliver, and I have dined here on Quantum of the Seas and Anthem of the Seas.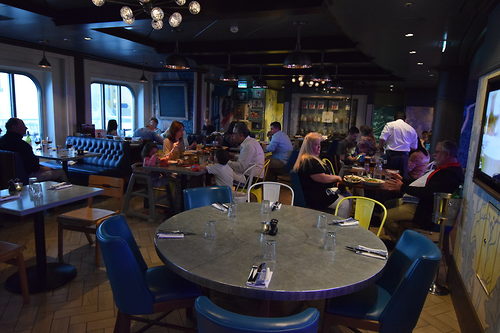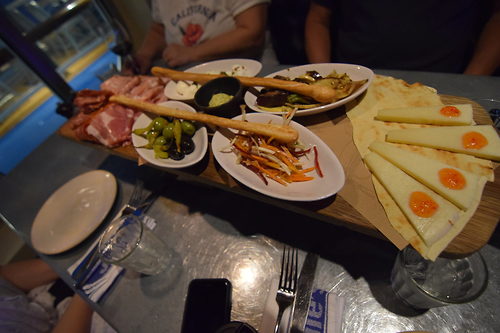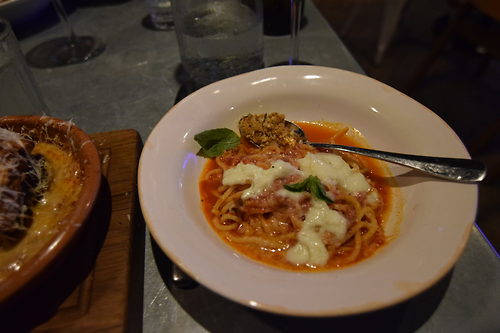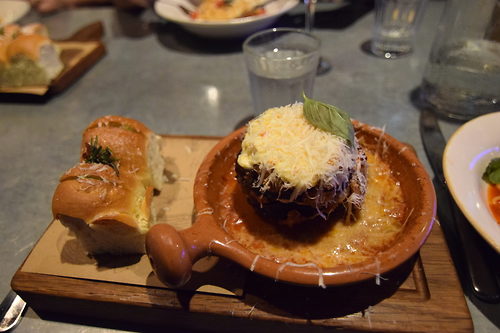 Tonight's dinner was excellent, and I think everything we ate resonated with us. A sign of a good meal is when you struggle to figure out what was your favorite dish because everything was great.
Tomorrow we will be visiting Nassau, Bahamas.
Stray Observations
All the deck signs still refer to Devinly Decadence, which is a restaurant that changed names in December 2015.

The Voom internet onboard works extremely well everywhere, but in my room. Not a big problem, but it is interesting to see that its performance degrades within the walls of my stateroom.
Speaking of the internet, it has worked quite well (outside of my room). I have been able to live video stream, post photos and otherwise surf to my geeky heart's content.
No visible signs of major construction on CocoCay. They are doing something at the south end of the island, but not certain if it is where the new dock will go or not.

I recieved my first crystal block (that I actually earned and did not buy on eBay)!