In:
Welcome to our next Royal Caribbean LIVE blog adventure, as we are about to sail on the impressive Anthem of the Seas.  This sleek new ship debuted in 2015, and it will be my family's first foray on a Quantum Class ship.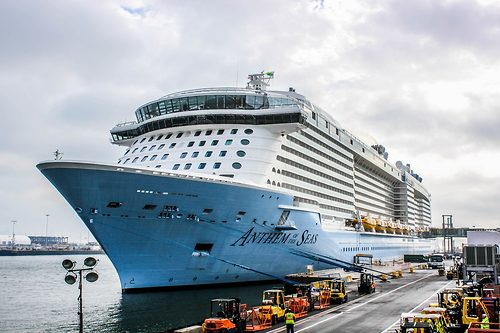 Beginning on March 19, my family will head to Cape Liberty in Bayonne, New Jersey for a 7-night Bahamas cruise. We will visit the ports of Port Canaveral, Florida; Nassau, Bahamas and CocoCay.
While I was briefly on Anthem of the Seas for a 2-night preview cruise in 2015, this sailing will give me plenty of time to check out Royal Caribbean's Quantum Class offerings.  The dining situation changed over the last year or so on Anthem, and being based in the New York City metro area, this ship is a first choice for many who look to take a cruise.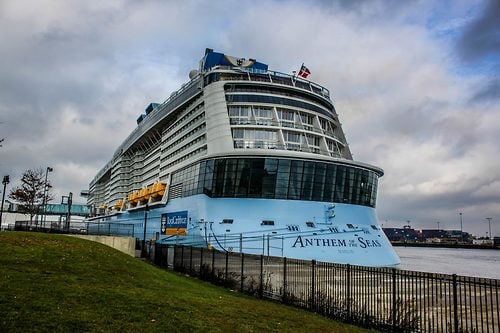 This cruise will depart from Cape Liberty in Bayonne, New Jersey on Sunday, March 19th. Living in Florida, we are flying up to Connecticut on Friday evening, having some pre-cruise fun in New York City (including a NYC meet-up that everyone is invited to) and then taking public transportation bright and early the morning of our cruise.
In addition to my wife and kids, my parents will also be cruising with us.  This means an extended family cruise, and I think we are all looking forward to exploring this ship and getting some family time in onboad an impressive ship.
In the name of "research", we reserved a Grand Suite room to see what the Royal Suite Class is all about.  We just tried a Grand Suite on Navigator of the Seas, but the Royal Suite Class promises to offer a completely different, and enhanced suite experience.  I am intrigued by the option, and want to see how similar and different itis from a traditional suite cruise.
Of course, Anthem of the Seas has no shortage of activities on its Quantum Class ships.  The SeaPlex, Two70, We Will Rock You, North Star and more are waiting, and having a full sailing to enjoy these activities is very exciting.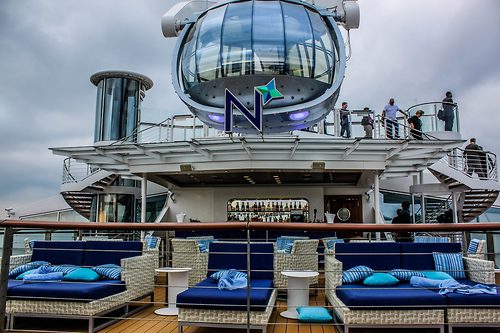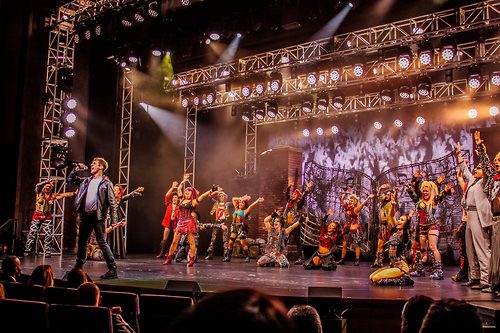 Itinerary
Our seven night sailing might not be the most exotic itinerary Royal Caribbean offers, but we have found some fun excursions in each place our ship will bring us. Plus, there are a lot of sea days, which means plenty of time to enjoy what Anthem of the Seas has to offer.  In fact, the ship is in large part the major draw for why we booked it.  
| | | | |
| --- | --- | --- | --- |
| Day | Ports of Call | Arrival | Departure |
| Sunday, March 19, 2017 | Cape Liberty, New Jersey | -- | 3:00 pm |
| Monday, March 20, 2017 | Cruising | -- | -- |
| Tuesday, March 21, 2017 | Orlando (Port Canaveral), Fl | 12:01 pm | 9:30 pm |
| Wednesday, March 22, 2017 | Cococay, Bahamas | 9:30 am | 5:00 pm |
| Thursday, March 23, 2017 | Nassau, Bahamas | 7:00 am | 6:00 pm |
| Friday, March 24, 2017 | Cruising | -- | -- |
| Saturday, March 25, 2017 | Cruising | -- | -- |
| Sunday, March 26, 2017 | Cape Liberty, New Jersey | 6:00 am | -- |
Without a doubt, the best part of sailing on Anthem of the Seas is the fact we get to sail from New York harbor and see the New York City skyline, along with the Statue of Liberty.  An added bonus is sailing under the Verrazano Narrows bridge!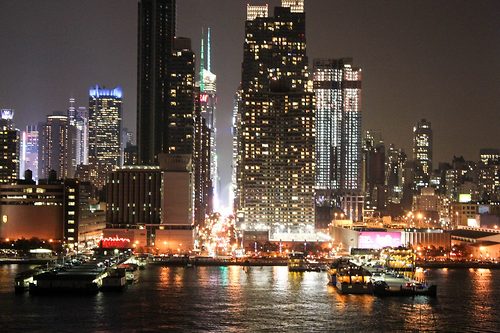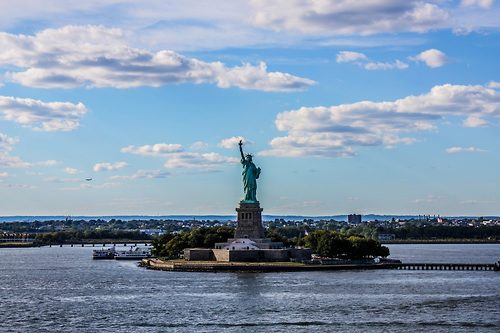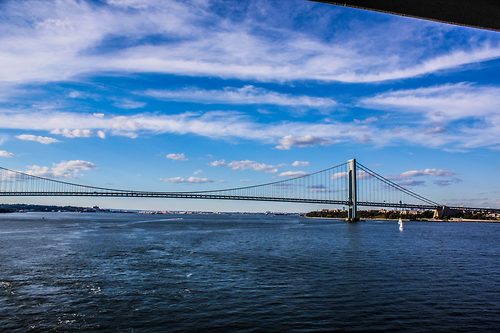 Of all the ports we are visiting, I think our stop at Royal Caribbean's private destination of CocoCay is the one I am looking forward to the most.  In general, I love going to Royal Caribbean's private destinations for the sheer beauty and relaxing nature of these areas.  Plus, I reserved for the first time a beach bungalow to try out.
Three things I am excited to try
3. Royal Suite Class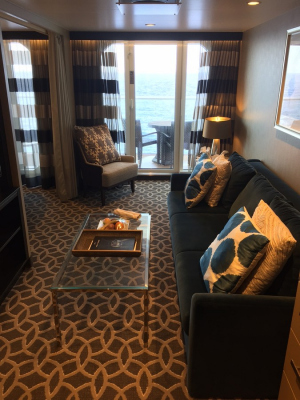 This is our first time trying a stateroom in the Royal Suite Class, which means we should be experiencing an even better/enhanced version of the suite offerings that we had on Navigator of the Seas last month.
While I am not much for spending time in the Concierge Lounge or asking the Concierge for a bunch of favors (just not my style), I do really like the idea of complimentary Voom internet, reserved seating at shows and a private sundeck.  I think these sort of add-ons will be of great use. That and the room!
2. Kennedy Space Center
There is no doubt that the shore excursion to try in Port Canaveral is a tour of Kennedy Space Center. We have been meaning to go for a long time, but this cruise we will finally get a chance to check it out.
With my parents with us on this cruise, we are going to leave the kids with my mother and me, my father and my wife will go take the tour.  I think this will be a lot of fun, and a perfect opportunity to not only learn about an important piece of our nation's history, but take something off our bucket list.
1. Two70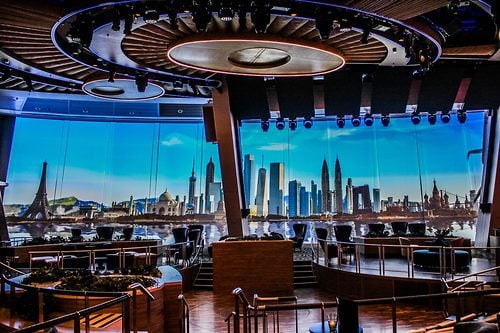 Of all the activities, shows and features available on a Quantum Class ship, the Two70 space is without a doubt my favorite spot onboard.  My cruises on Quantum of the Seas taught me that when in doubt, head to Two70 because something is inevitably happening there.
Whether it is Vistarama, a Roboshow or virtual concert, I cannot wait to get a full dose of Two70 goodness in during this sailing!
What's Next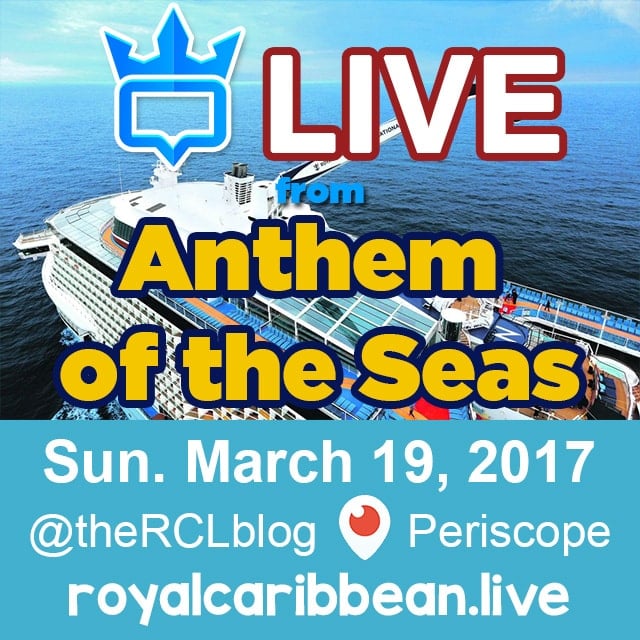 Our Anthem of the Seas cruise begins on Sunday, March 19th, and I will be sharing the details on the blog, as well as across my social media channels. Be sure to follow me on Twitter, Facebook, Instagram and Periscope for live updates throughout the day.
I invite you to share in this experience with me, by posting in the comments for any blog post questions and comments you may have. I try to make these live blogs as interactive as I can, so I want everyone to feel welcome to share their thoughts.
Thanks for reading all of this and welcome aboard our next fun live blog experience!