In:
Guests visiting Royal Caribbean's private destination of CocoCay have a new option for a little privacy and fun.  Beach Bungalows are now available on Royal Caribbean's web site to reserve.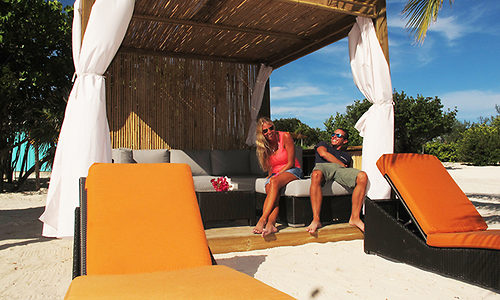 Royal Caribbean built 35 of these beach bungalows in the South Beach area of the island. Each bungalow rental costs $225 and accommodates up to six guests.
Royal Caribbean describes these beach bungalows as a haven of tranquility, a type of "members-only" area. Each beach bungalow includes floating beach mats, water, and beach towels. Transportation to and from Beach Bungalows is via private Cocolimo shuttle transportation.
These new beach bungalows are in addition to the CocoCay cabanas available for rent that have been available for a number of years.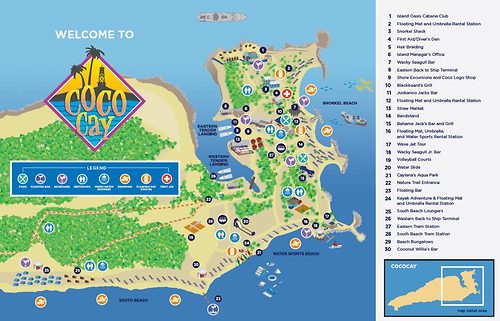 Royal Caribbean has been working on adding upgraded enhancements to CocoCay since July, and the South Beach area is seeing a lot of attention. In addition to the beach bungalows, there are new restrooms that have been added that are just a 5 minute walk from South Beach, as well as 650 new lounge chairs at South Beach.
Thanks to Shannon for alerting us to this news!