In:
Our first port stop has brought us to Port Canaveral, Florida and it is actually a cruise port I have never been to as a port stop. I have taken plenty of cruises out of Port Canaveral, but never stopped here as a stop along the way.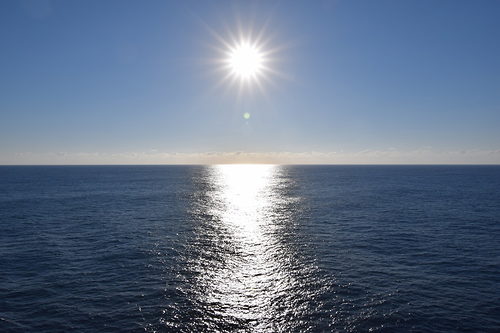 We were not scheduled to dock in Port Canaveral until noon, so the morning was a bit of sea day. We let the kids wake us up, and then decided to try out Coastal Kitchen for breakfast.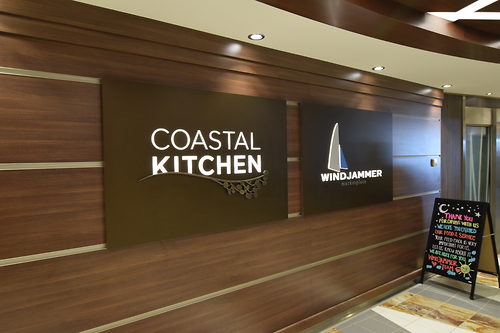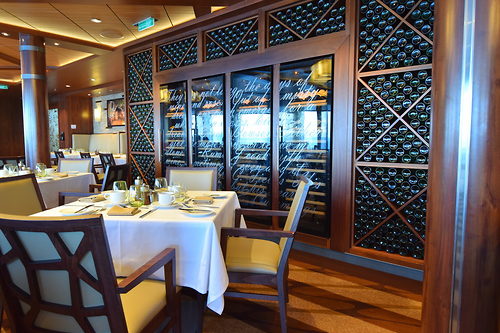 Coastal Kitchen is the suites-only restaurant that is open for breakfast, lunch and dinner. It is located on deck 14 near the Windjammer.
The breakfast menu has many similarities to the main dining room menu, but there were a few options I had not seen before.
I believe what makes Coastal Kitchen stand out is the excellent service and ease of getting a table. Considering we rolled in a bit after 9am, there were no delays or issues getting a table immediately.
After breakfast we headed back to our stateroom to relax for a little bit. We wandered to the SeaPlex to check things out and they were doing roller skating.
My oldest daughter wanted to try it out, so I got her signed up and took her out on the rink. I think she underestimated the critical necessity of having good balance, because within a few minutes she wanted to be done. Oh well.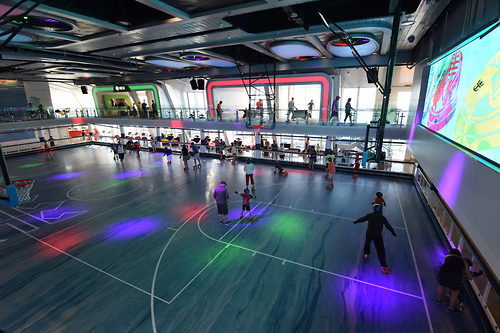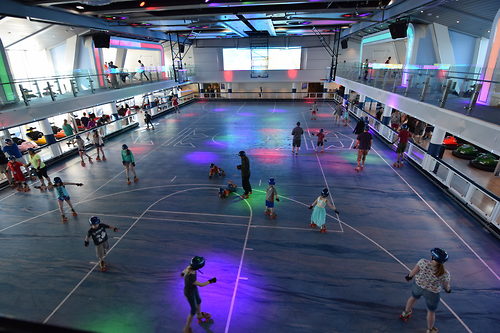 Back in our stateroom, we enjoyed some time on our balcony because it was finally warm enough outside to truly enjoy it. The weather today was gorgeous: high temperatures in the upper 70s, no clouds and low humidity. Sign me up for this weather any day!
Our plans today in Port Canaveral were centered around a shore excursion to Kennedy Space Center. Many of the tours met in the Royal Theater at 11:45am and we were called shortly after noon to board our bus.
Once on the bus, we took the very short bus ride to Kennedy Space Center (perhaps 15 minutes). Our tour operator gave us an overview of the Kennedy Space Center facility. We would have about five hours on our own to explore the facility (we booked the Kennedy Space Center Express tour, which is different from the other tour that is guided). Admittedly, I was concerned with what happens if you run out of things to do after 2-3 hours.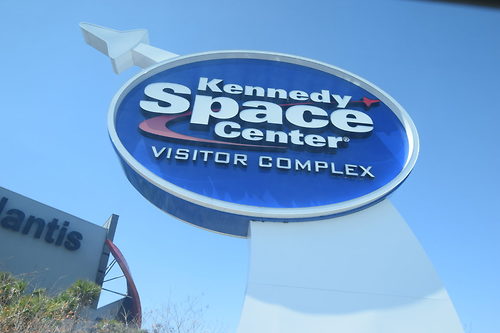 After pulling into the entrance, we went through security and into the visitor's center. Our tour guide recommended taking the bus tour to the Apollo/Saturn V rocket area, because it takes a bit of time. We followed through on her advice and headed straight there.
We boarded another bus and took a tour of the launch area, and got a good look at the Kennedy Space Center facility prior to be dropped off at the Apollo/Saturn V area. Once there, we got to be part of a re-enactment of the Apollo 11 launch, as if we were in the launch bay.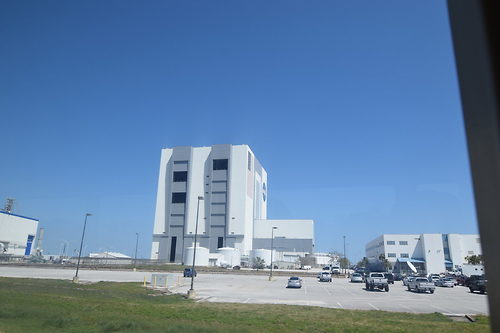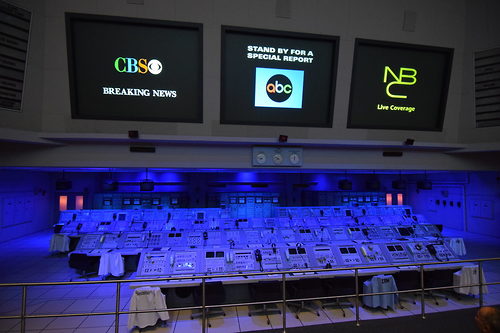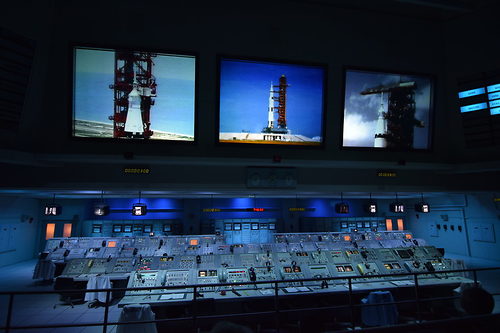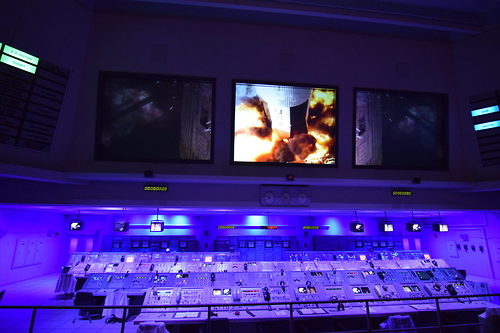 Following the bit of historical drama, we were free to explore the area. The big attraction here is a full Saturn V rocket, which is the same rocket that took the Apollo series astronauts to the moon.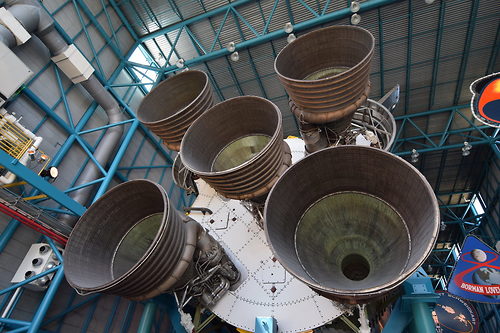 It was so impressive to see in person and it was also quite a moving experience to see this important piece of American (and world) history standing before us.
There were a few other exhibits in the area, including the option to touch a moon rock.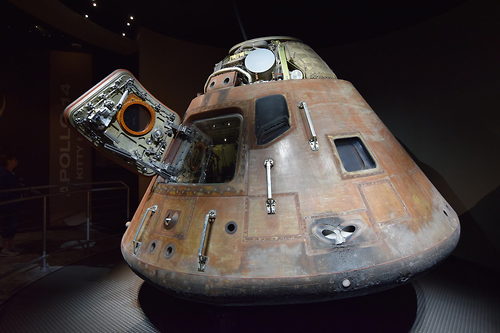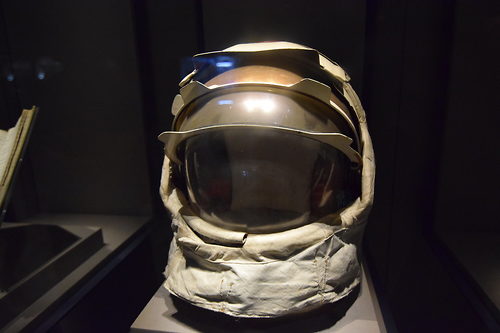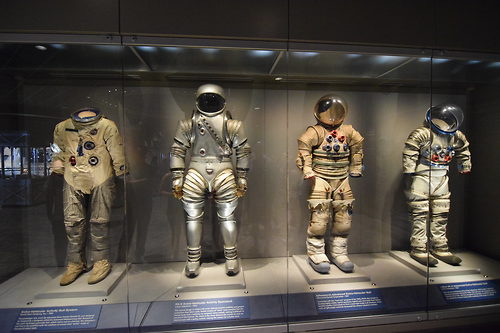 We took the bus back to the Visitor's Center and headed to the Atlantis space shuttle building.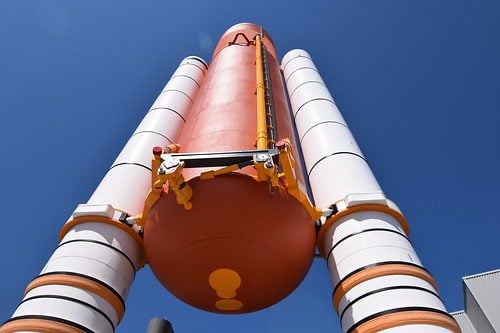 Here, guests can see the Atlantis space shuttle up close. I had seen the Enterprise space shuttle in New York City, but that shuttle had never been in space. Atlantis conducted many successful missions and it is an incredible sight.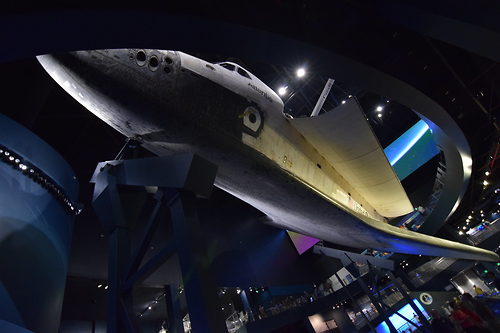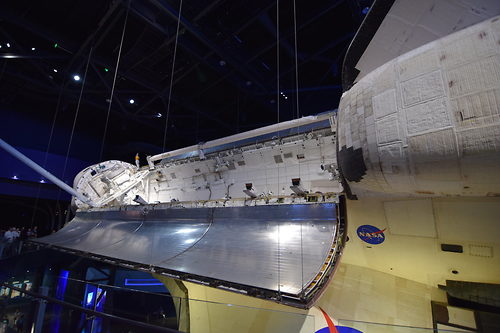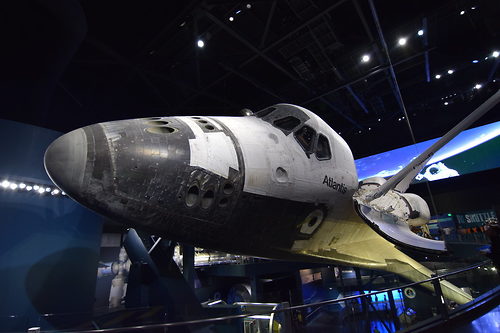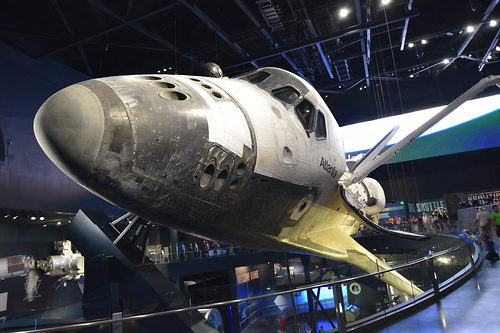 We rounded out our tour with an IMAX film and a tour of the rocket garden.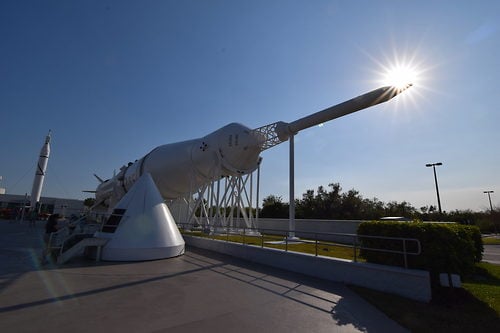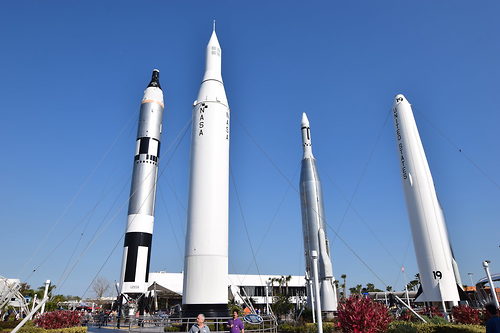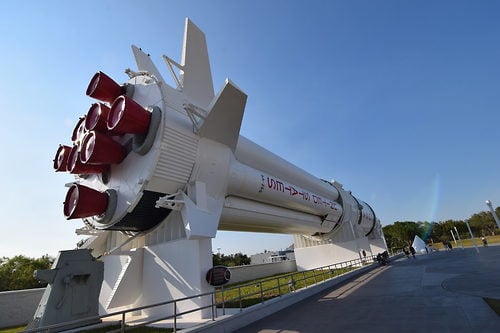 My fears of running out of things to do were quickly extinguished. In fact, I wish we had more time to explore because we still missed out on a great deal of the exhibits. I will write a full review of the Kennedy Space Center in a future blog post, but rest assured I can recommend this a lot. Frankly, I wish I had done it earlier.  In fact, I really enjoyed our time there and any fears of regret were quickly dismissed seeing this tribute to our history and future in person.
We took the bus back to Anthem of the Seas and got changed quickly so that we could drop the kids off at Adventure Ocean. Since we were in Port Canaveral until 9:30pm, Adventure Ocean is open all day for guests that spend all day on shore.
My wife and I grabbed a few drinks from Michael's Genuine Pub with our Diamond level coupons.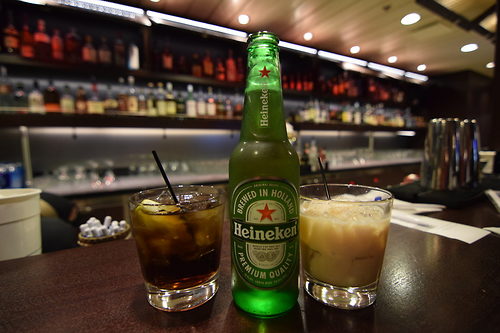 Next, it was over to the Royal Theater for a showing of The Gift.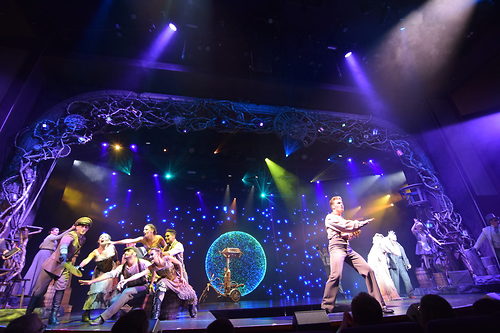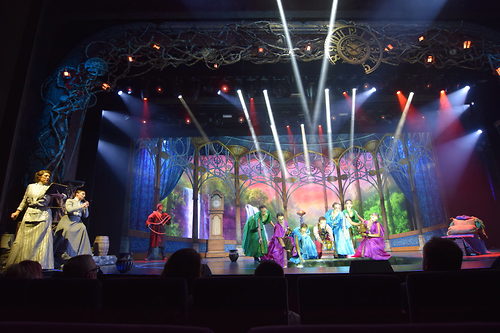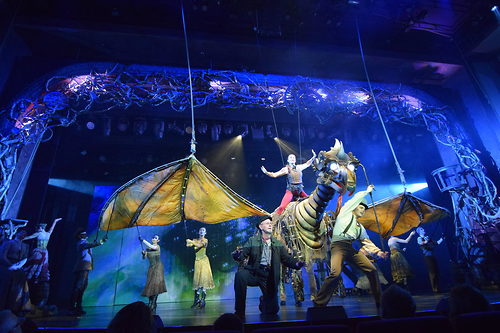 The Gift is an original Royal Caribbean production that is difficult to describe because the story is...unique. The storyline is a bit difficult to follow, but the musical numbers were well put together and the sets are very good.
We enjoyed dinner in the main dining room before deciding to take it easy and head back to our room, following a few after-dinner drinks.
Tomorrow we will be in Royal Caribbean's private destination of CocoCay.
Stray Observations
I have tried to reserve specialty restaurants twice via the Royal iQ app. Both times, the app reports an error at the very end of actually placing the reservation. Nonetheless, the reservation appears in my calendar of the app. So I think it has worked, but we shall see.
For those keeping score at home, the curry selection tonight in the main dining room was also quite extravagant.
This might just be me, but the port stop in Port Canaveral is largely being referred to interchangably as "Orlando".  Sure, they are kind of close, but being 45 minutes away, I think there are bound to be alot of guests surprised by how not so close Orlando really is to Port Canaveral.