In:
Hurricane Irma caused some damage to the cabanas at Barefoot Beach, and we have a look at the exact nature of what has changed.
Luckily the noticable damage from the hurricane was mostly relegated to some cabanas on Barefoot Beach, which is the Suites only area.
Royal Caribbean Blog reader twangster took photos of the damage on an October 2017 cruise, which we can compare to photos of Barefoot Beach from last year.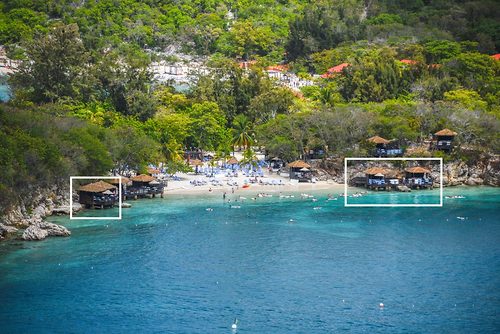 Here is a photo taken from Oasis of the Seas in October 2016. The impacted Cabanas are highlighted.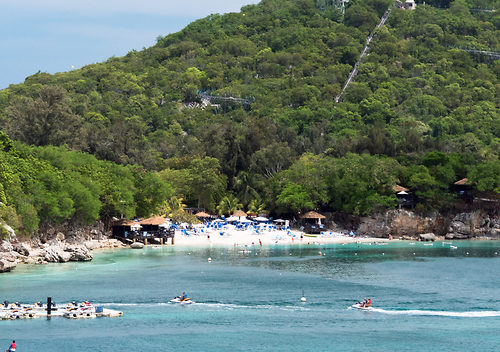 A similar photo from Harmony of the Seas taken October 2017.
Here are some close ups of the those Cabanas from October 2016. Note the concrete stairs between the over water Cabanas for water access, that will be shown later in another photo.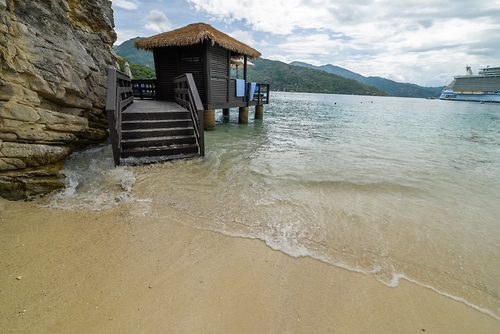 In this photo, you can see the railings of the stairs used for direct access to the water.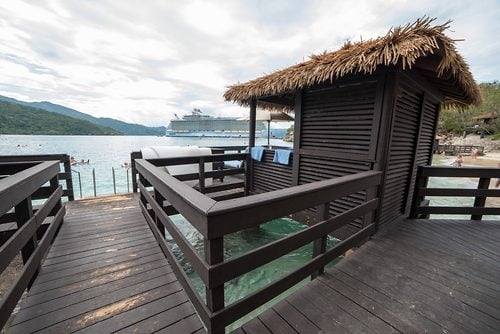 Here is what is left of the same area, October 2017.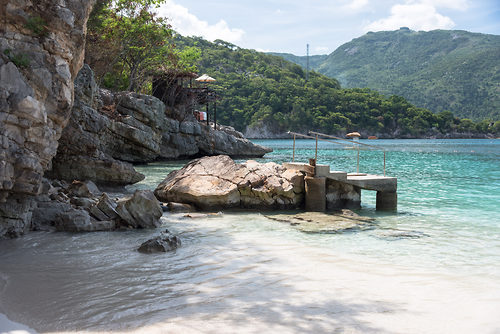 Anchored in the bay of Labadee off Columbus Cove there was a work barge full of sand that is being used to replenish the beaches.