In:
Have you heard about the brand new video streaming app called Periscope?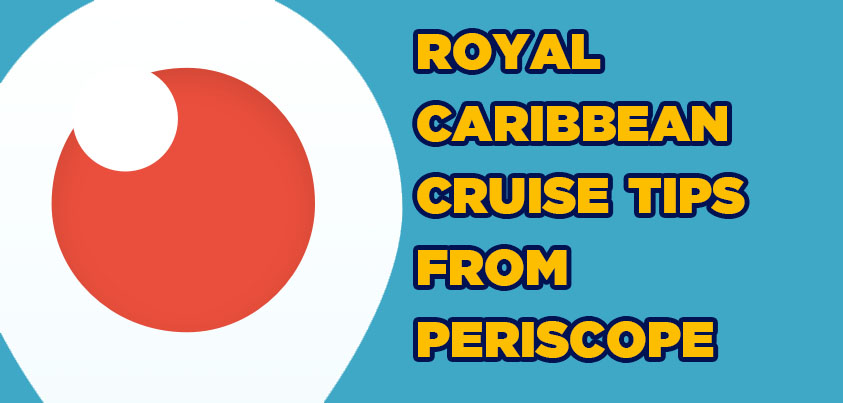 It is essentially an app that allows people to stream live video from anywhere they have a signal and we, at Royal Caribbean Blog, are on Periscope too! (Follow us at @theRCLblog)
Last night we were chatting together about taking a Royal Caribbean cruise and I posed a question to my friends that joined me, "Share with everyone your best Royal Caribbean cruise tip."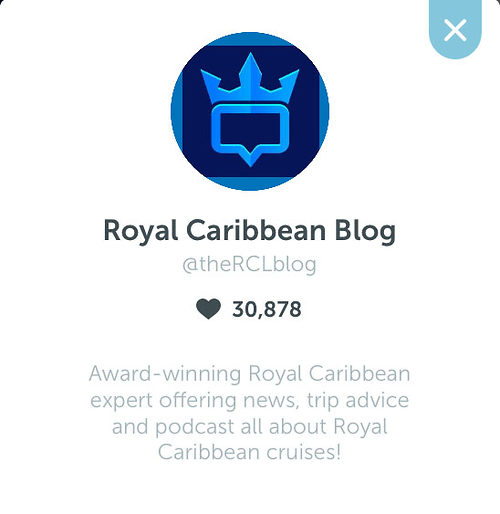 Wow, there were some some really great ideas and I wanted to share the best of them right here on the blog.
Lisabeme2: Book onboard for the NextCruise booking bonus.
AVFD102: Get to the port early and use a porter.
RKSister: Don't overpack.  Wear clothing more than once, such as pants or shorts.
Bill1125: Book a suite to get Concierge access because at disembarkation, you get to use secret elevators and encounter no lines leaving the ship.
Jamesw32: Don't wait to go home to give feedback.  Get any concerns resolved onboard.
Daboyz1223: Wear a swimsuit onto the ship in embarkation day because your luggage may not get to your stateroom for a while.
Lisabeme2: Do the VIP All Access Tour at least once.
CraigOchs: Pack a highlighter to use for the Cruise Compass.
Kevinkline5: Walk as part of the "Walk for Wishes" charity event onboard.
Bill1125: Bring ice cream to the pool bar and amazing drinks can happen.
RKSister: Book My Time Dining a few days in advance before your cruise.
Jamesw32: Progressive trivia is a great way to meet new friends, especially if you are cruising solo.
Kris1208: Just enjoy and relax.
What are your best Royal Caribbean tips? Share them in the comments!