In:
Before you think all cabins are the same when booking a cruise, take a moment to look over these really common cruise ship cabin mistakes.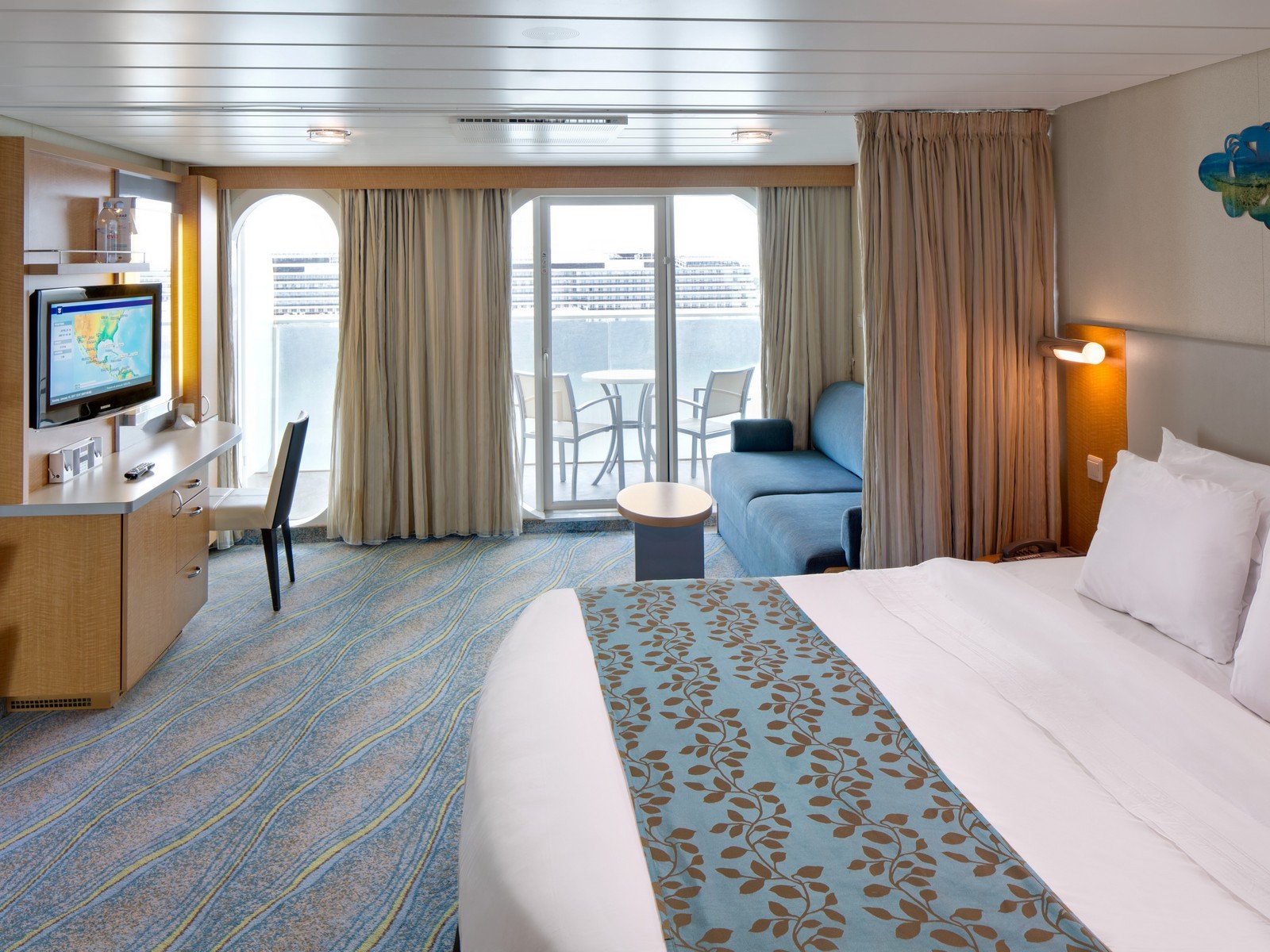 The stateroom you pick is an important decision, because it is where you will spend the most time during the cruise, so choosing where it is located is an important decision.
With a little bit of extra research, you can avoid blunders that I hear about from cruisers time and time again.
Not looking what is above or below your room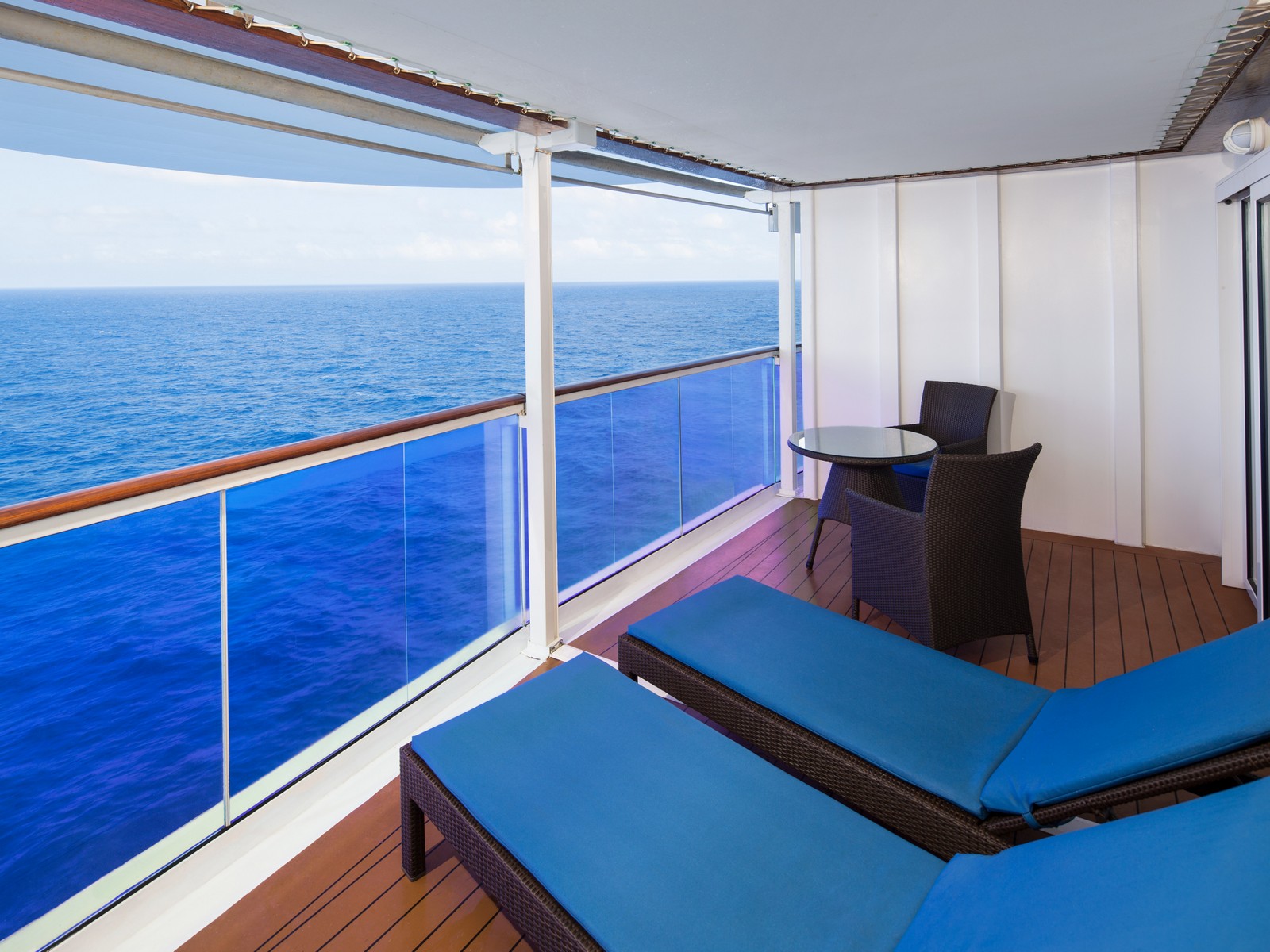 Perhaps the biggest concern is picking a room that experiences "noise bleed", where noise from another venue can be heard in the room.
Royal Caribbean's staterooms do a pretty good job at muffling nearby noise, but no cabin is soundproof.
Before you book a room, look at the ship's deck plans and look what is above and below your stateroom.  Ideally, you want other staterooms on either deck and not public venues like pools, restaurants or other public venues.
Keep in mind that is not the worst thing if there is a public venue on a deck above or below your room, but it is a best practice if you can avoid it.
Room location if you are worried about getting seasick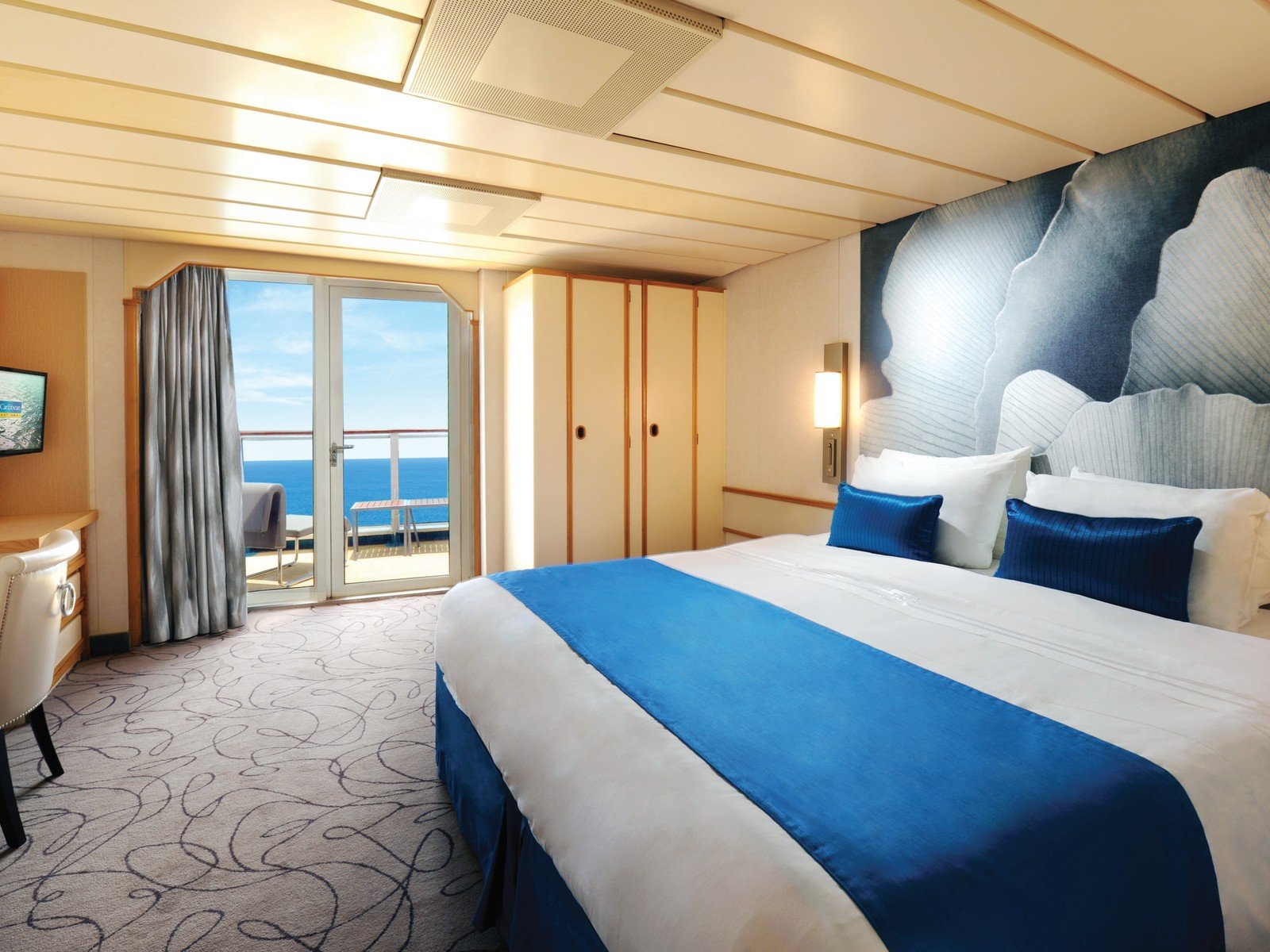 The sensation of movement affects everyone differently, but it is a mistake to book a stateroom all the way forward or all the way aft if you are prone to motion sickness.
Getting seasick on a cruise is something a lot of first time cruisers are worried about, and while there are a lot of easy remedies in case it occurs, picking the right room can greatly help as well.
Ideally, you want to book a stateroom that is on a low deck and centrally located to lessen the feeling of movement. While balcony rooms are a good idea, you want to be on the lowest deck, with a room that is the most midship available.
Try to avoid higher decks, as well as cabins at the very front or back of the ship.
Distance to walk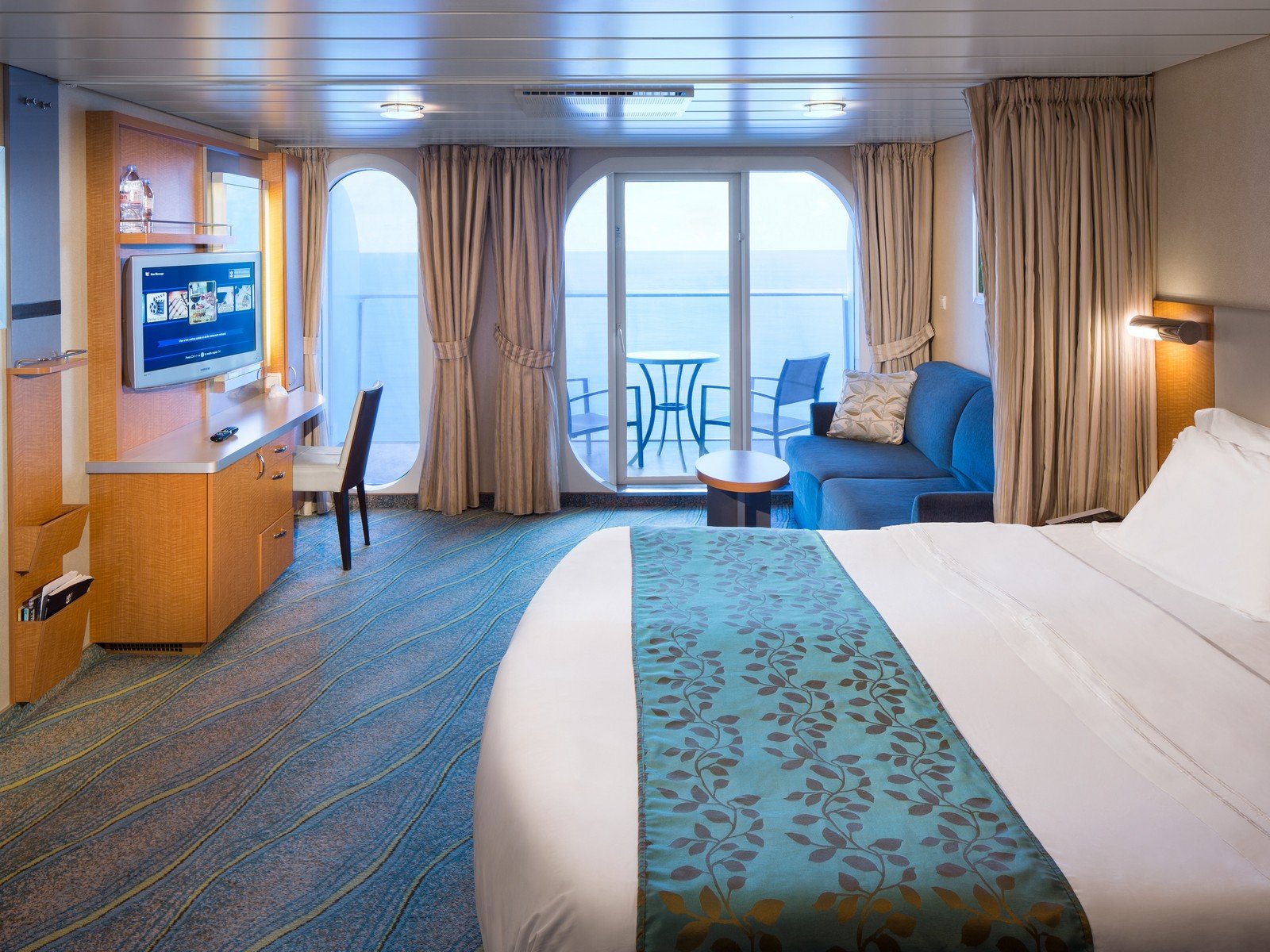 On the bigger Royal Caribbean ships, where your room is in relation to the rest of the ship is a consideration to account for as well.
The proximity of your room to elevators, pools, Royal Promenade, and other popular areas can play a factor in picking the right room for you.
If you think you might spend a lot of time at the pool deck, picking a room on a deck closer to the pool deck might make more sense to avoid the hassle of going back and forth to your room across the ship.
Similarly, if you have mobility concerns, picking a stateroom closer to the elevator banks would be a good idea.
Trying to put everyone in one room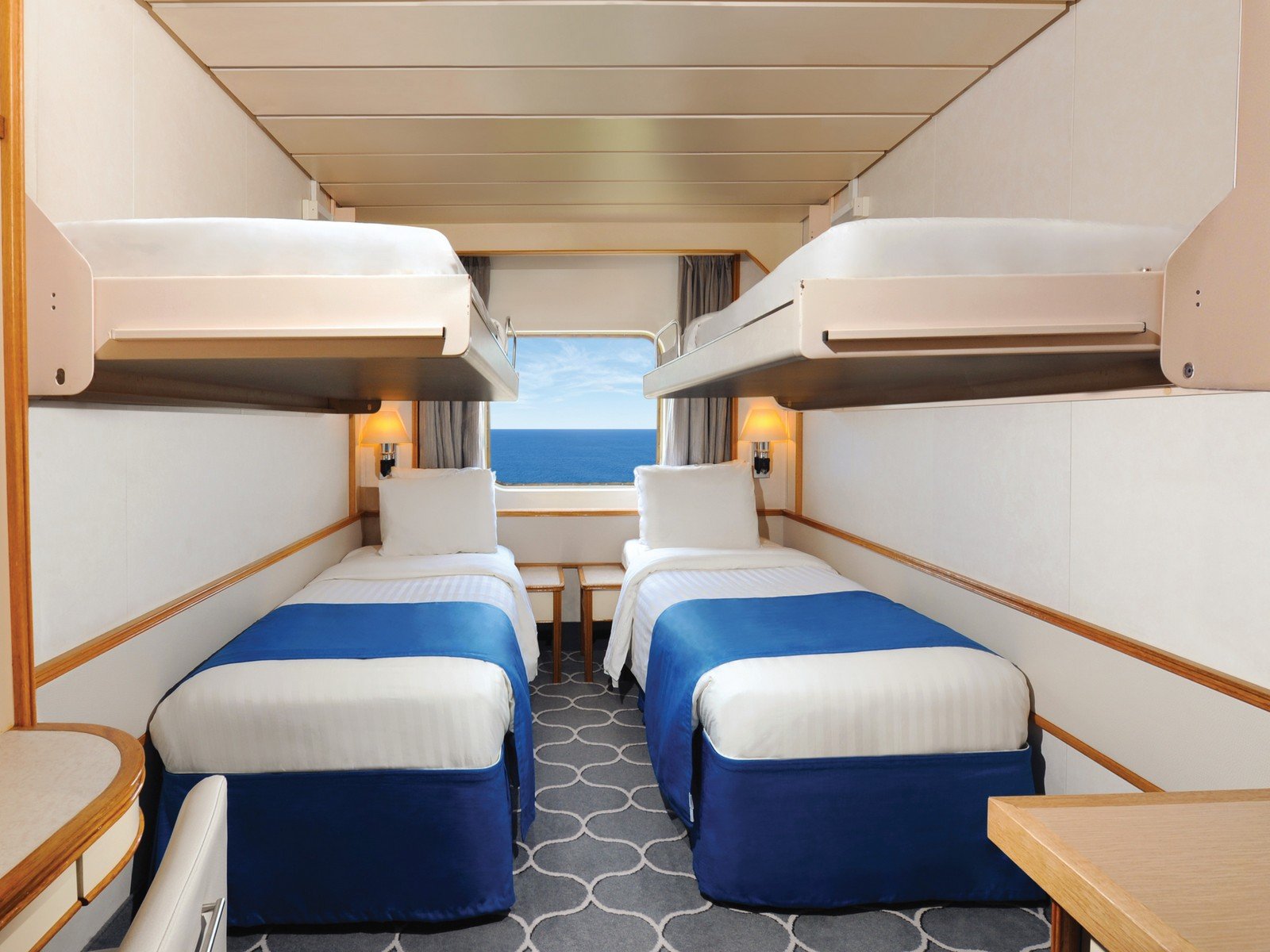 Families going on a cruise often try to book a room that can accommodate everyone in one room. This may seem like the logical solution, but you should consider booking two (or more) smaller rooms instead.
While there are lot of cabins that can fit 4 people in one room, it may not be the most comfortable situation (plus the fact you are all sharing one bathroom).
Instead, consider booking two connecting rooms that have a common inside door between them.  Not only will this provide more room, physical separation and an extra bathroom, it may not be that much more money than trying to book one of the larger rooms.
Looking at only the price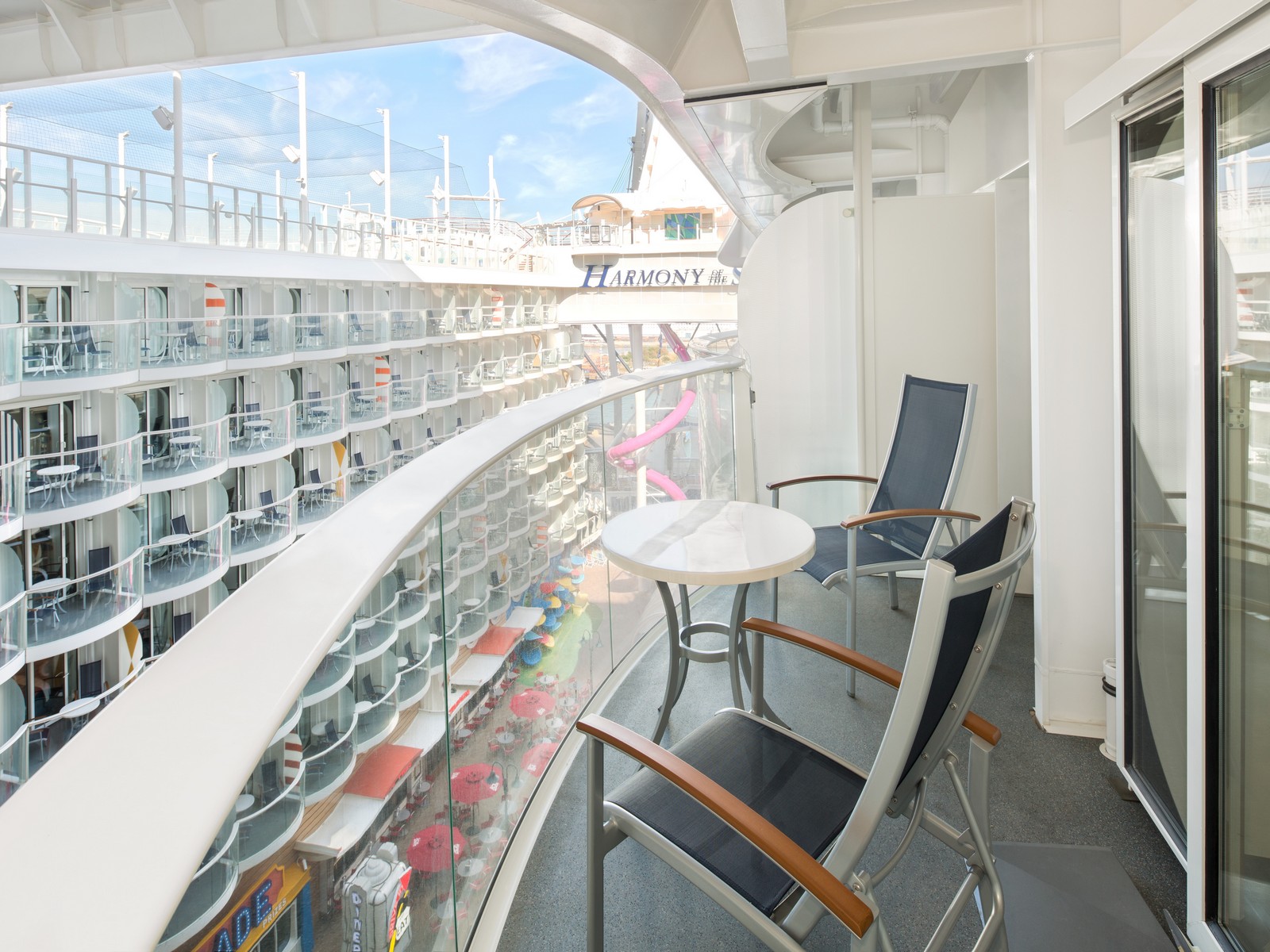 We all have a limited vacation budget, but looking only at the price when choosing a cruise ship cabin is a big mistake.
You will want to look at more than just the price when choosing a cabin, including where it is located and what is (or is not) included with the room.
Your cabin is one part of the vacation where paying a little bit more for a higher category or better location can make a huge difference in your cruise enjoyment.