In:
There is a fair amount of Alaska cruise lingo, and you are very likely to hear about something called the Inside Passage.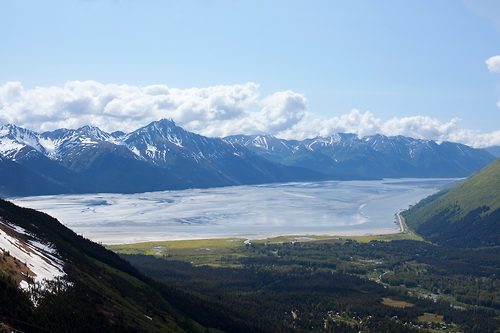 The Inside Passage is usually what people refer to when they talk about an Alaska cruise.
Alaska's Inside Passage is a water route between the Gulf of Alaska and Puget Sound.  It is a common route for cruise ships that depart from Seattle or Vancouver, and offers stops along Alaska's panhandle.
The term "Inside Passage" is commonly used to refer to the entire region of Southeast Alaska, as well as British Columbia. This area spans 500 miles of shoreline, with the of the best wildlife and landscape viewing you can see from a ship.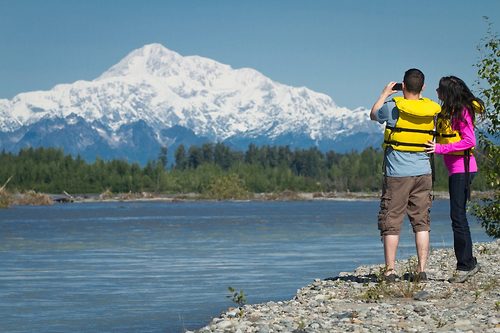 Nearly all Royal Caribbean's Inside Passage sailings are 7-nights, although the cruise line does offer land-tours that you can add onto your cruise to expand your exploration inland.
In addition to the ports, the Inside Passage features fantastic animal viewing opportunities, with whales, orcas, sea lions, seals, eagles, bears, raptors and more along the way.  This is usually why many people that have cruised to Alaska before recommend bringing a good pair of binoculars to be able to see it all from your ship.
Of course, this area is also know for its glaciers and quiet towns your ship may visit. The ports of Juneau, Skagway, Ketchikan, Sitka and more are along the Inside Passage, and known for the natural beauty and incredible history you can discover.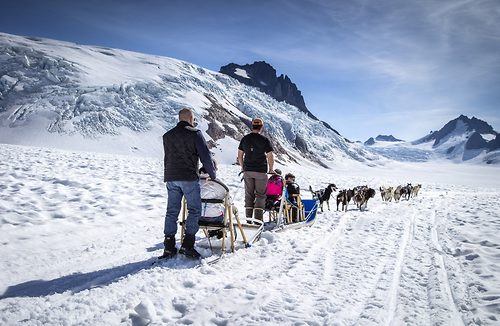 In addition, you may have the opportunity to visit some well-known state and national parks and preserves, including Tongass National Forest, Klondike Gold Rush National Historical Park, Misty Fjords National Monument, and Glacier Bay National Park and Preserve.
Cruises to the Inside Passage are available between May and September. The best time to take an Alaska cruise is somewhere between those months, depending on a your budget and availability.
Inside Passage Tips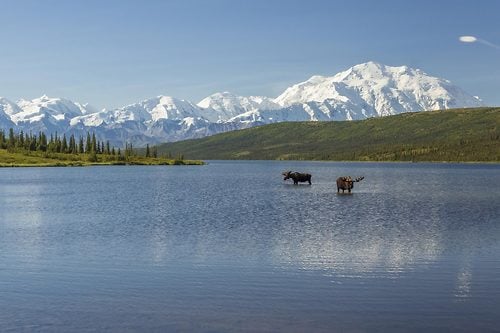 Bring a sleep mask: During the summer, Alaska enjoys up to 19 hours of daylight, which means it is light out most times of the day and night. A sleep mask is a necessity if you want it dark when you sleep.
Best time to spot bears: According to the Alaska Department of Fish and Game there can be as many as one grizzly bear per square mile in parts of southern Alaska.
Your best bet for seeing a bear is in the spring and summer, primarily around dawn and dusk, when they hunt for food. It's also common to see them along the shoreline, scouting fish and other food that may have washed ashore.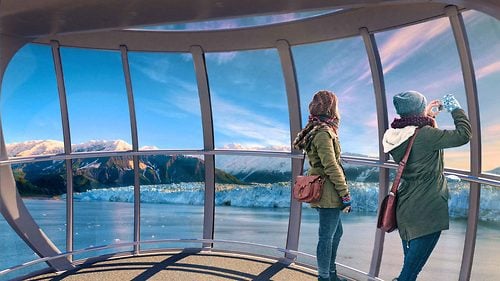 Buy an all-weather jacket: The weather in Alaska will change throughout the day, from chilly to rainy to warm to rainy and chilly again. You want to invest in a waterproof, breathable jacket that can handle all of these weather changes, while keeping you comfortable.
There is no best side of the ship for an Alaska cruise: A lot of readers are curious if the starboard or port side is a superior choice for viewing glaciers, animals, scenery or anything on a cruise. 
There is fantastic scenery to see on both sides of the ship while sailing the Inside Passage.  When your ship enters the fjords, you will find equally good viewing from either side of the ship.  In short, you will see scenery from both sides of the ship.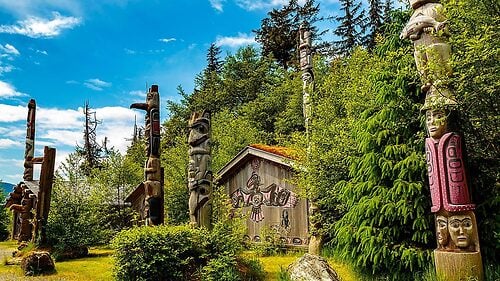 Best port for hiking: Juneau offers more than 250 miles of hiking trails, with a variety of skill levels. You can see the beauty of  Nugget Falls, the gleaming face of Mendenhall Glacier, or sweeping views of the Inside Passage islands from the summit of Mount Juneau.
Best time to spot whales: June and July are the best months to see the humpback whales when they migrate to Alaska's Inside Passage.