In:
Alaska celebrated the return of the first big cruise ship on Friday with the arrival of a Royal Caribbean cruise ship on a simulated voyage.
Royal Caribbean's Serenade of the Seas pulled into Ketchikan to a warm welcome of state and local dignitaries.
U.S. Senator Lisa Murkowski, Alaska Lieutenant Governor Kevin Meyer, and City of Ketchikan Mayor Bob Sivertsen joined members from the cruise industry to celebrate Serenade of the Seas being the first large cruise ship to return to Alaska following the suspension of cruise operations due to the pandemic.
While Serenade is there on a test cruise, she represents the return of cruise ship passengers that the Alaskan economy so heavily relies on.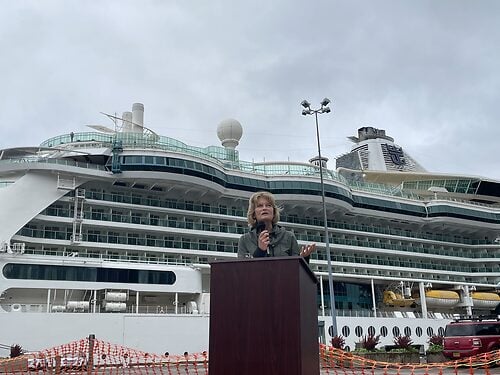 Since cruise operations from U.S. ports were suspended in March 2020, it is estimated that more than 300,000 American jobs have been impacted or lost, with a corresponding loss of over $39 billion in economic activity. 
Nearly 70 percent of the industry's economic contributions in Alaska benefited local small businesses in 2019 — the highest percentage of any state in the country.
U.S. Senator Lisa Murkowski spearheaded the effort this year to find a solution for ships to sail from the United States to Alaska this year at a time when Canada had shut its borders to cruise ship traffic.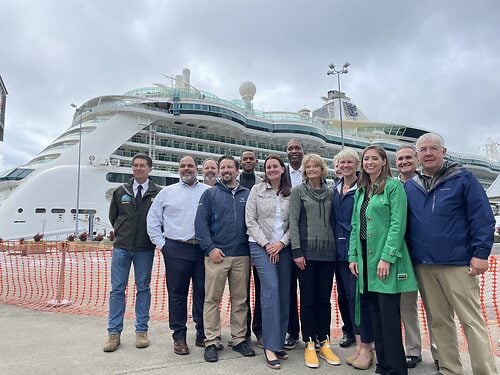 "I've been committed to help bring tourism back for the 2021 season and keep Alaskans afloat through the hardships created by the pandemic," Murkowski said during a press conference at the cruise ship pier.
"I want to thank the other members of the delegation for working with me to get my legislation, the Alaska Tourism Restoration Act, across the finish line. This legislation made it possible to begin to bring cruise ships back to Alaska – so that our communities can have a productive tourist season."
Royal Caribbean was equally happy to be able to return to Alaska as well. Russell Benford, Vice President, Government Relations, Americas, Royal Caribbean Group spoke about the significance of Serenade of the Seas sailing to Alaska, "Proud, resourceful Alaskan communities, which have endured almost two seasons without cruising, will once again welcome cruise visitors to this magnificent destination and I'm sure Alaskan business owners look forward to reigniting the tourism economy and providing for their families."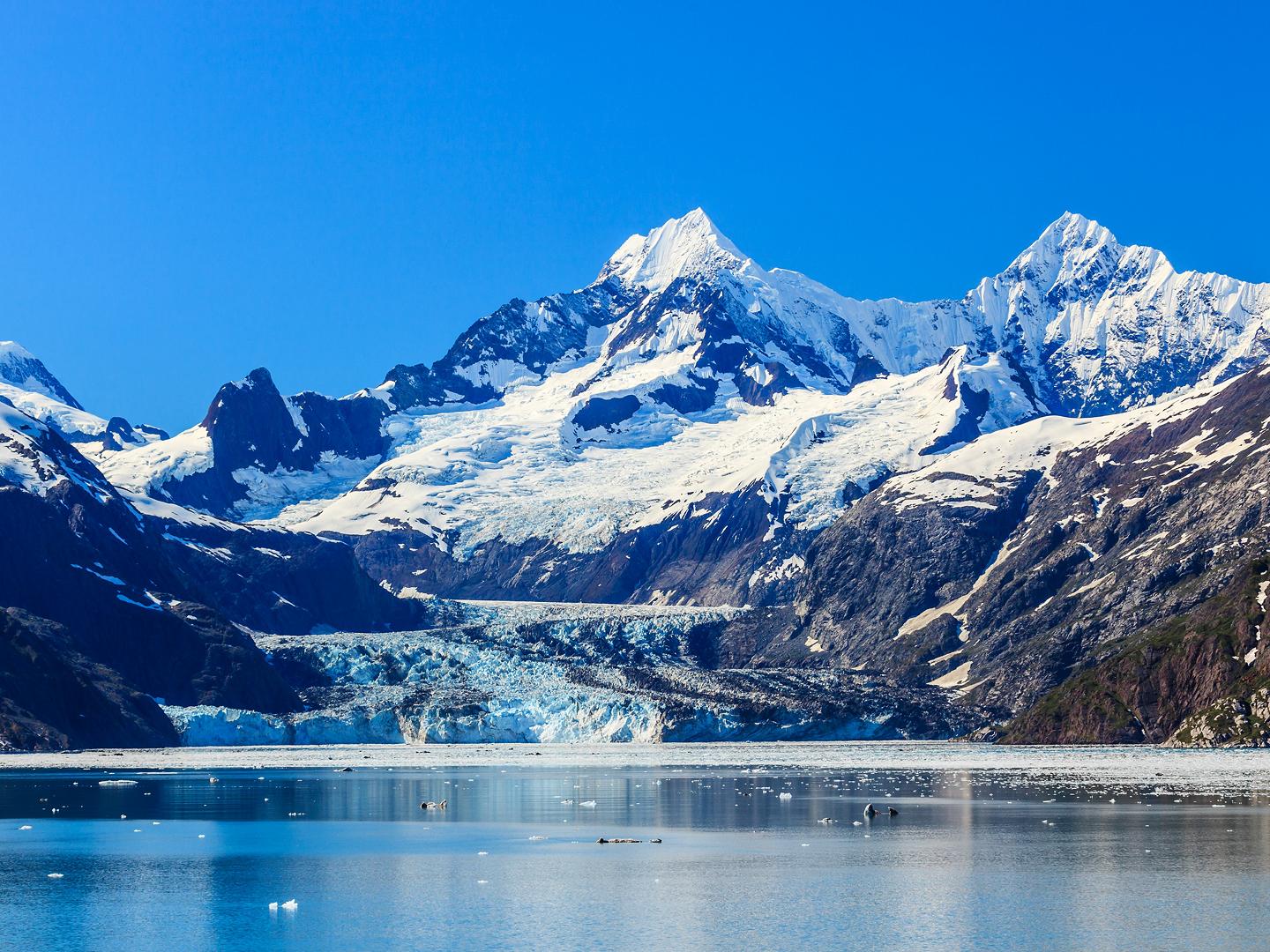 According to Cruise Lines International Association (CLIA), Nine large cruise ships are currently scheduled to operate in Alaska this year, with 78 sailings to take place through Oct. 21, 2021. 
Royal Caribbean has cruises planned to Alaska on two ships, Serenade of the Seas and Ovation of the Seas.
Assuming she passes her test cruise, Serenade of the Seas is scheduled to begin cruises next week.  Ovation of the Seas' first sailing to Alaska is August 13, although it is not yet known when her test cruise will be.