In:
Finding the cheapest time for an Alaska cruise will depend on your vacation budget, how much time you can dedicate to the cruise and weather considerations. To help pick the best time of year to cruise, we have a comprehensive look at what you need to know about taking a cruise to Alaska.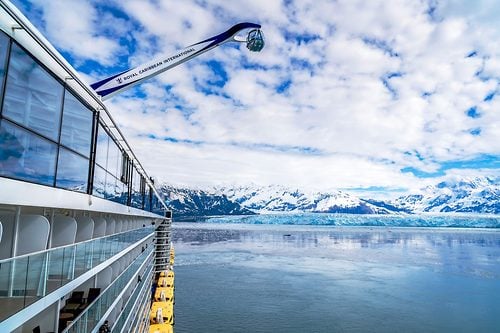 The Alaska cruise season spans the months of May through September. Nearly all of Royal Caribbean's cruises are seven nights sailings, although there are land tours you can tack onto the cruise to expand the adventure.
May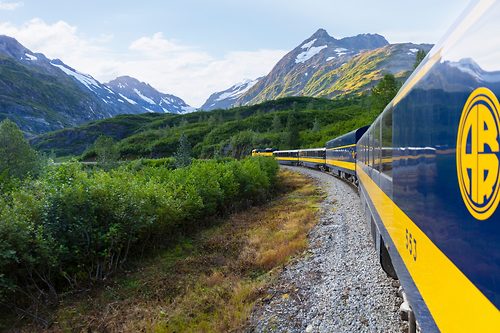 May is the early part of the Alaska cruise season, and it is the time of year when things begin to truly thaw in Alaska after winter. The average high temperature in Juneau in May is 56°F. May is also one of the driest months of the Alaska cruise season, which means less of a chance of being rained on during your shore excursion.
May is also one the best values for cruising to Alaska, with the lowest fares of the season. In fact, May is part of the "shoulder season" because of the lower temperatures and the fact school is still in session, so bargain hunters will want to target this month. To that point, you will generally find lower crowds in Alaska during this month.
June & July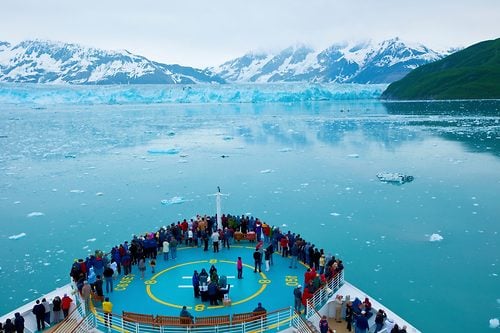 The summer cruise season is during the months of June and July, and is one of the most popular times of the year to go on a cruise to Alaska. You will find the most daylight hours (14 to 18) during this time of year. The average temperatures range between 62°F - 65°F in June and July. The weather can still be a little drier in early June, but that will change by July.
July is the warmest month of the Alaska cruise season, with average highs around 65°F. Predicting the weather in July is difficult, as you can experience rain, hot temperatures and everything inbetween. 
In terms of crowds, you will find peak cruising season begin in mid-June, and extend through much of August. In short, this is peak cruising season, so deals and low fares are few and far between.  Bargains can still be found in early June, but the closer you get to July, the higher those prices.
If wildlife is of interest, then early June is a great time for whale watching because this is around the time of year where whales reach Alaska waters and active near or at the surface.
It is also worth noting that peak Mosquito season is from mid June though about the end of July. The good news for cruisers is that mosquitoes are not seagoing and they do not like wind at all. Moreover, mosquitoes tend to be worst in Northern Alaska, so it is less of a concern for cruise ship guests.
August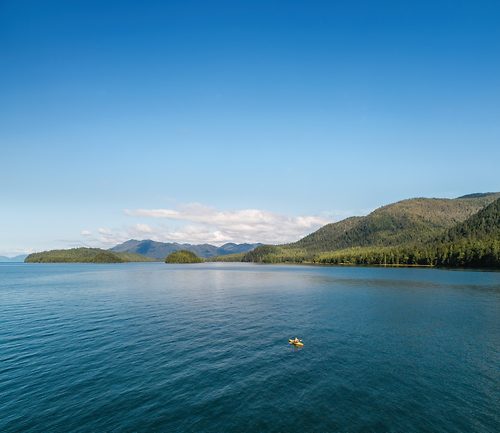 August is another busy time of year for cruises to Alaska, but it also represents the tail end of the peak cruise season. The closer to the end of the month, the better prices you will find on cruises. In general, prices in August tend to be lower than June or July, making it a more affordable time of year to cruise.
August averages about 16 hours of daylight, so this means daylight hours are at their peak. Most of the month is still quite busy from a crowds standpoint. Rainfall is at its highest in August, with around half the days in August experiencing rain.
The Alaska berry picking season is anywhere from late August to late September. In addition, bears are quite active in August due to the great salmon spawn. Whales are also active in August, as they start their migration south.
September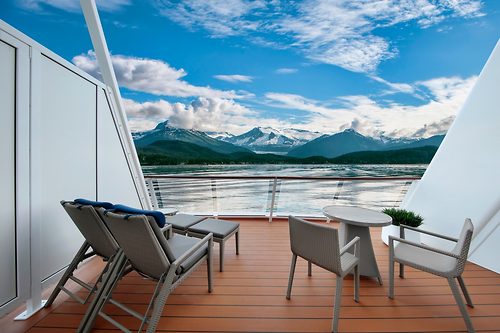 September culminates with the end of the Alaska cruise season, and it is a shoulder season for sailings. As a result, you can find some of the best deals of the year for Alaska.
Autumn arrives early in Alaska, and that means leaves changing colors and cooler weather. Temperatures are usually closer to the beginning of the cruise season. The average rainfall is still rather high.
The Alaska Department of Fish and Game says moose, caribou and muskoxen all mate during this time, so they are active in open areas while they search for a mate or spar for dominance within the herd. Bears, however, tend to begin their hibernation during this month.
Which month to choose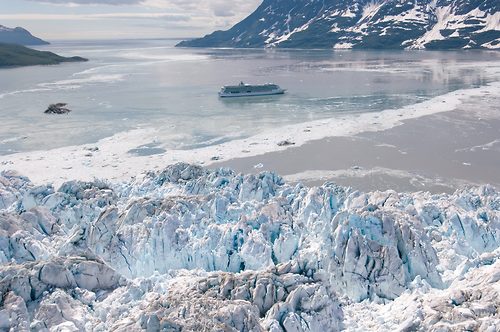 To pick the right time of year to cruise for you, you will have to weigh cruise costs, weather, and what you are most interested in seeing. Alaska cruise prices are lowest in May or September. The least amount of rain is typically in May or early June. June, July and August offer the warmest temperatures and some of the most active wildlife spotting opportunities.
Best value: May or September
Best time for whale watching: June or July
Best time for bears, moose and other animals: August
The bottom line is a cruise to Alaska is rarely disappointing. Regardless of which month you choose, Alaska is a fantastic place to explore and each month provides some intriguing benefits.