In:
Going on a cruise during hurricane season is an opportunity for some, a no-go for others, and questionable to many more.  So is going on a cruise during hurricane season a good idea?
Hurricane season is a balance of potentially great cruise prices against the chance a storm could disrupt your plans. 
Should you cruise during hurricane season?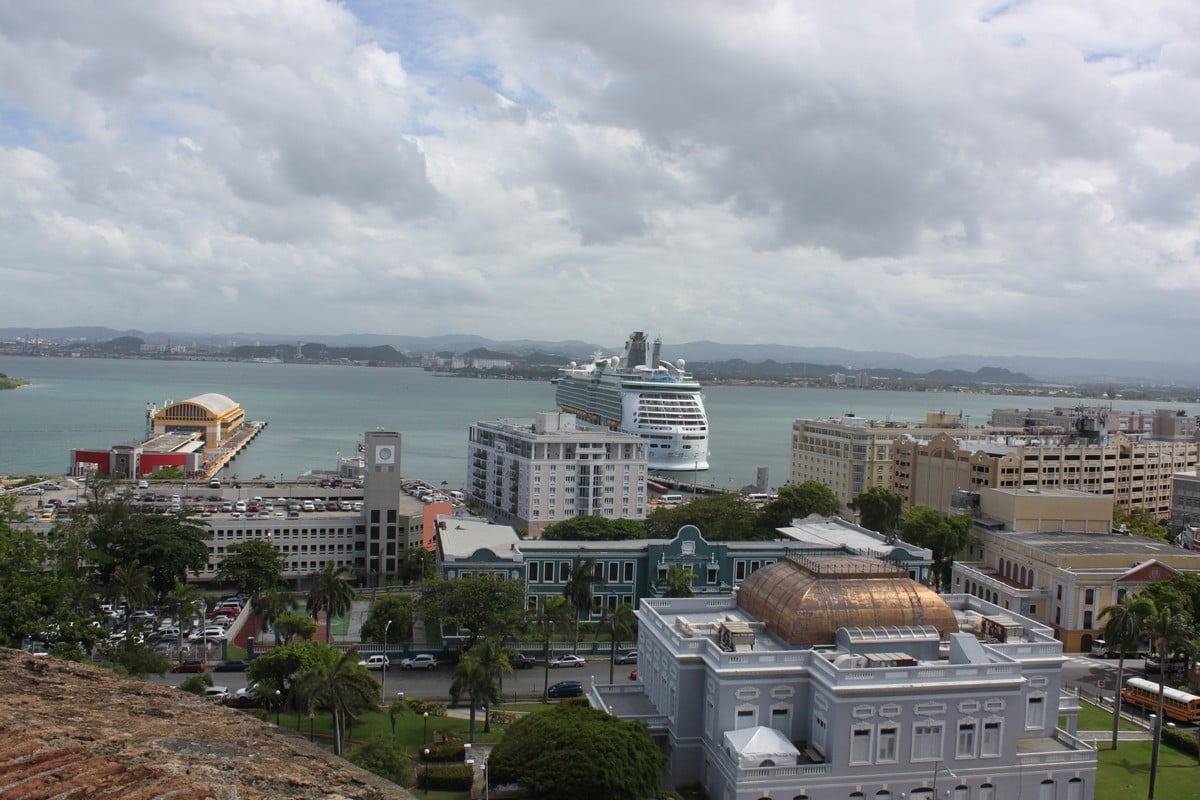 Hurricane season runs from June 1 through November 30, but the season's peak is primarily between August and October. 
Tropical storms are notoriously unpredictable, but there are usually around a dozen or so storms in a given year, with some being stronger or weaker than others. The prediction for 2020 is 14 to 18 tropical storms, seven to nine of which could become hurricanes and two to four could strengthen into major hurricanes.
The reality is many storms never impact land, and few have a direct impact on places cruise ships will visit. Moreover, if there is a storm in the area, Royal Caribbean will change the itinerary to avoid ever getting near the path of the storm.
The best reason to cruise during hurricane season is the lower prices. Cruises during this time of year scare away some people, and so prices tend to be lower to attract others. Moreover, the peak of hurricane season is when school is back in session, so less families are likely to cruise during this time of year.
Ultimately, you should cruise during hurricane season if you are flexible with your plans and okay with an itinerary shift. The weather might not be ideal, but there is a very good chance you will still be able to go on your cruise.
More: It's supposed to rain my entire cruise!
Will a hurricane affect my cruise?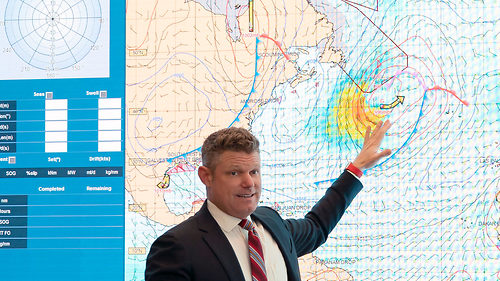 The chance of a hurricane forming and disrupting your itinerary is pretty low, but it is possible to occur.
Royal Caribbean's top priority is the safety of the guests, crew and ship, and will never send a ship near a hurricane. To that point, if a storm is predicted to go anywhere near where a ship is scheduled to be, Royal Caribbean will be the first to cancel scheduled port stops or even completely change the itinerary.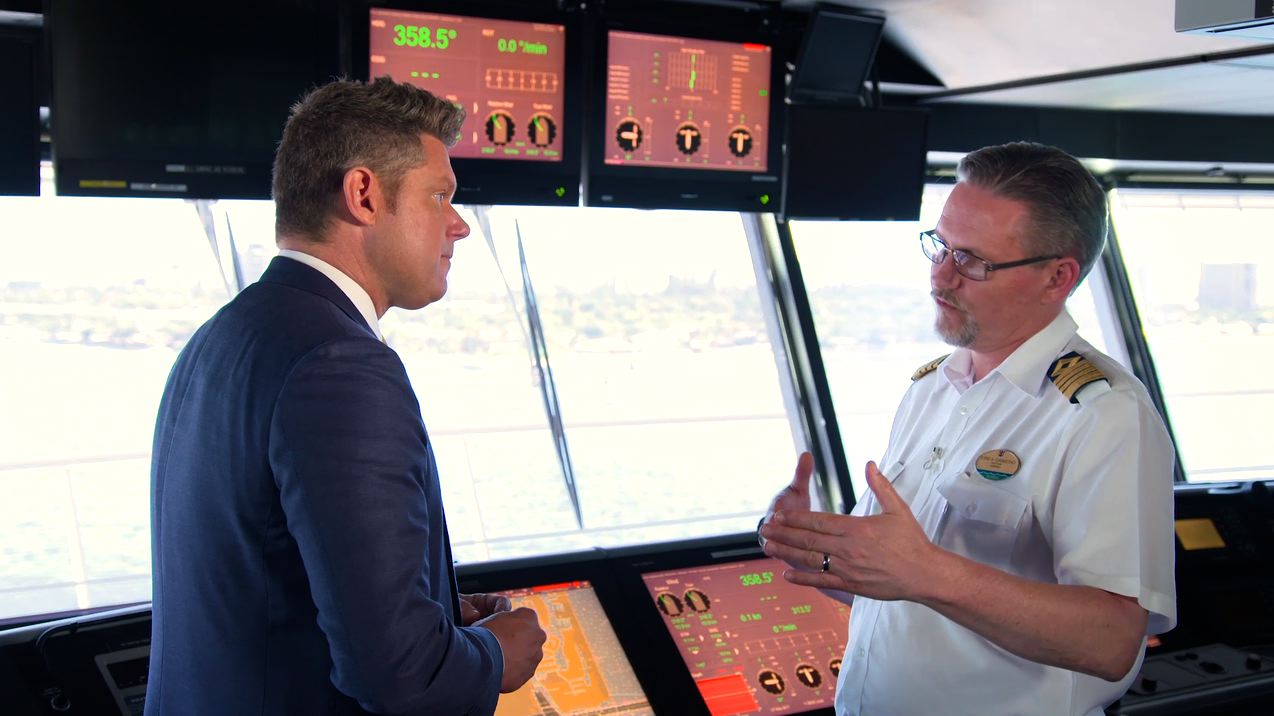 Royal Caribbean's Chief Meteorologist James Van Fleet works year round to monitor weather patterns in order to keep ships safe. During hurricane season, he goes into overdrive to make very certain the ship's Captain and Royal Caribbean are making the best decisions possible.
Cruising during hurricane season means having a certain level of flexibility with your plans. While the odds of a storm affecting your cruise is low, you should be mentally prepared for that to occur.
Hurricanes have the potential to impact a wide area of the ocean, so yes, increased wave height or winds are possible.  However, Mr. Van Fleet works with each ship's Captain to project the best course to avoid the worst of any storm. Moreover, Royal Caribbean's ships are designed to be able to handle significantly worse weather conditions while providing as smooth a ride as possible for guests.
Perhaps the greatest source of frustration for cruisers is not actually being on the ship when there is a hurricane in the Atlantic or Caribbean, but the nonstop news cycle in the days leading up to the cruise that causes a great deal of anxiety. There are lot of unknowns, but with more data pouring in, prediction models become more reliable closer to the sailing.
Are cruises cancelled due to hurricanes?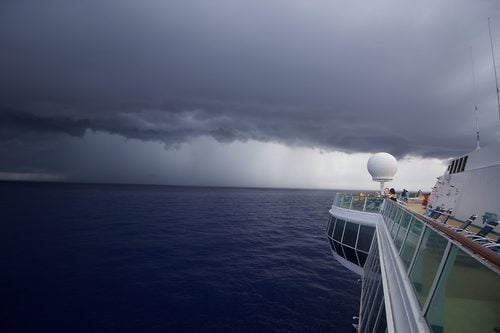 On rare occasions, Royal Caribbean will cancel a cruise if a storm is projected to impact an area where the ship is scheduled to embark/disembark.
Cancelling a cruise is usually the last option for Royal Caribbean, and they are more likely to keep a ship out at sea for an extra day or two and then subsequently shorten the next sailing, than outright cancel a full sailing.
Operating cruises during hurricane season is something Royal Caribbean has been doing for decades, so they have a great deal of expertise when it comes to best practices, and it is part of the reason why cruises are almost never canceled.
If you have a cruise booked during hurricane season, you should absolutely plan on going on the cruise.
Invest in travel insurance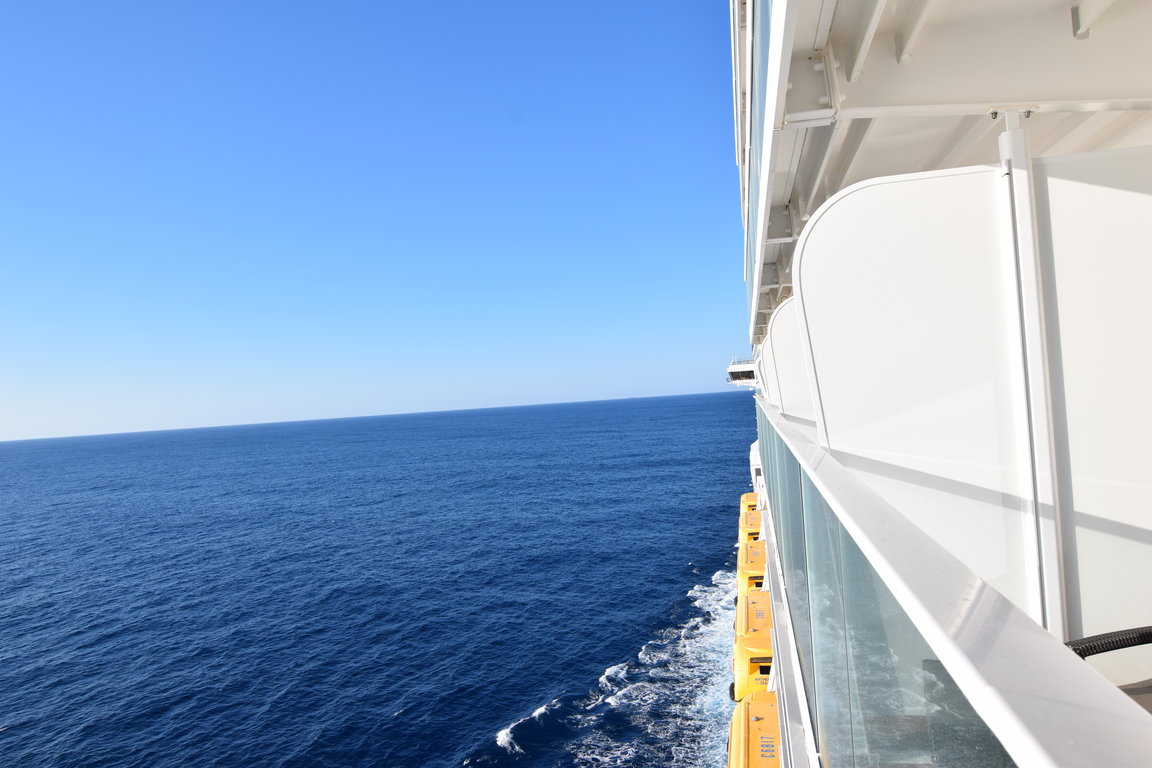 The decision to get travel insurance or not seems to be a no-brainer when it comes to cruising during hurricane season because of all the possibilities it entails.
Whether you get travel insurance from Royal Caribbean or from a third-party provider, you want to ensure the policy covers disruption in case of weather-related events.
It is also important to consider "Cancel For Any Reason" policies.  Most travel insurance only kicks in if your vacation is interrupted (i.e. Royal Caribbean cancelling the cruise or airlines cancelling your flight).  A hurricane in the Atlantic and your fear of going is not grounds for travel insurance to kick in.  
If you want the flexibility to cancel your trip before Royal Caribbean does, you will need a policy that includes Cancel For Any Reason.
What happens if you have a cruise booked and there is a hurricane?
If you see a storm is formed and could possibly impact your sailing, be sure to follow Royal Caribbean and James Van Fleet on Twitter for updates on any impact.
Your travel agent will also inform you if they are apprised of any changes.