In:
It's one thing to make a mistake on your cruise, but it's quite another if that mistake ends up costing you a lot of money too.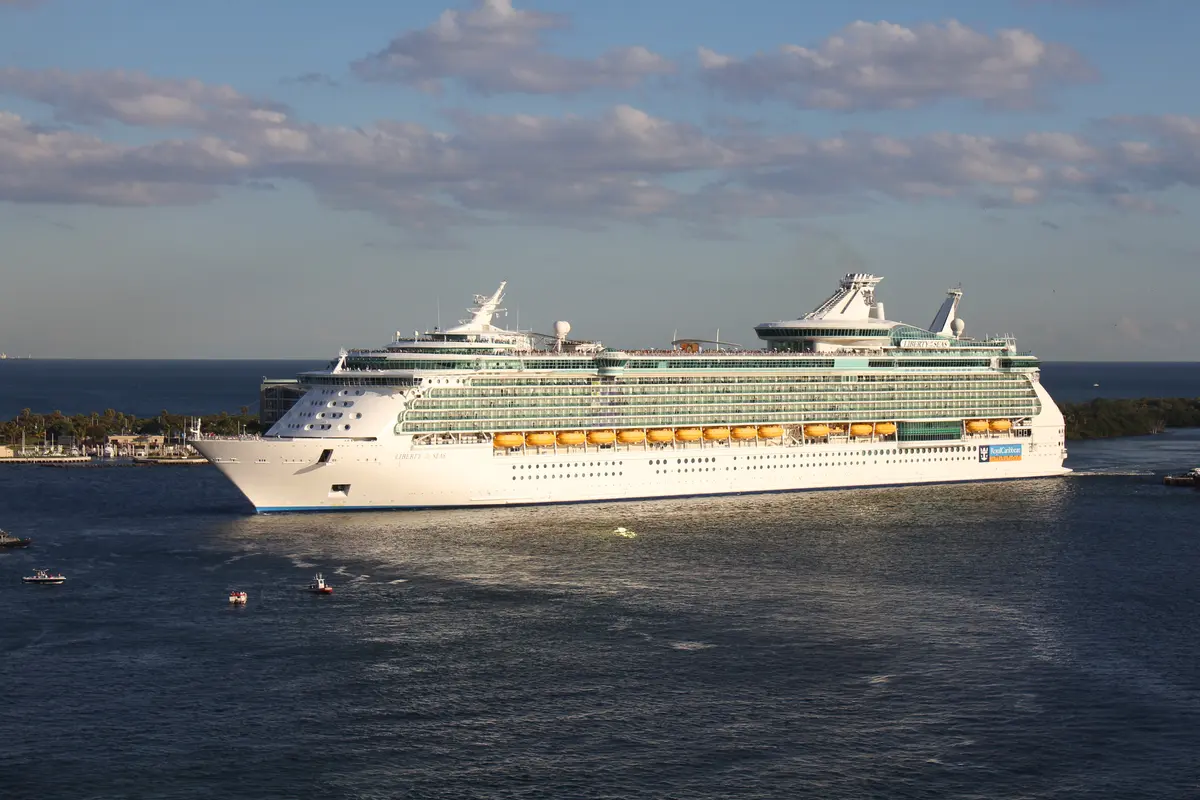 No one wants to make a mistake, but a costly mistake hurts much worse than a mistake that is simply a lesson learned.
On a cruise in 2019, I booked a last-minute hotel in Nassau, Bahamas because I thought it was a great rate at the popular Baha Mar resort.  It turned out to be a very similarly named hotel nearby, and without access to the incredible resort I thought I was going to.  Since it was non-refundable, I wasted a lot of money on that mistake.
While that mistake hurt my wallet, there are worse mistakes a new cruiser could make, such as putting their entire cruise vacation investment in jeopardy.
That got me thinking about the absolute worst mistake someone could make that would cost them the most money if they did it.
I wanted to narrow down the options to something someone could choose to do and think it was a good idea, as opposed to something more subjective. Certainly a Royal Caribbean drink package you never order any drinks for would be costly, but that depends on the person.
In considering the costliest cruise mistake possible, it would have to be something that puts your entire vacation cost at risk.
Booking a flight the same day the cruise ship departs
In considering the possible negative financial ramifications along with the probability of it happening, it's clear to me booking your flight the same day your cruise is set to begin is arguably the costliest mistake.
For a land vacation, anyone would book a flight for to arrive in the city they'll be staying in on the same day of their first night of their hotel stay.  That makes perfect logical sense for a land trip, but it's counterintuitive for a cruise vacation.
Essentially, you're playing with fire by relying on your flight to be on time and not impacted by the typical delays and cancellations the air travel industry encounters often.
Having a tight schedule of landing, collecting your luggage, and then getting to the port leaves little wiggle room for any kind of delay.
Flight delays or cancellations, bad weather near your house, car breakdowns and a variety of other unforeseen possibilities can wreak havoc on your schedule.
The embarkation window on the first day of your cruise is limited, and if you arrive too late, you'll miss your cruise and there's no refunds for a no-show.
That means your entire cruise fare will be lost.
Not only can you not board a cruise ship late, the cut-off time for embarkation is actually a lot earlier than the sail-away time.
Even if you book an early flight, there's no guarantee that flight wont encounter a problem that results in getting you to your destination too late to make the ship.
Royal Caribbean (nor any cruise line) will not refund your money if you miss the cruise due to a travel delay.  Trip insurance might pick up some of the tab, but it will not allow you to actually go on the cruise vacation you planned and dreamed about.
The way to guard against this problem is to book a flight that gets you to your embarkation city at least one day before your cruise sets sail.
By flying in a day early, if your flight is delayed or cancelled, you have another day to make a flight, and the chances of a catastrophic delay happening twice in a row is unlikely.
In addition, flying in early means significantly less stress for everyone. The last thing you want to do is start your vacation worrying every minute until you arrive in your embarkation port that a travel delay could appear. Just the lingering thought of a delay is enough to make your vacation anything but relaxing.
What if I book my flights with the cruise line?
You might think by booking your flight with Royal Caribbean's Air2Sea program, you'll be safe if your flight is delayed because the ship will wait for anyone that booked flights with the cruise line.
This is actually a misconception, because even if you arrive late on a flight booked through the cruise line, the ship still will sail without you.
Instead, Royal Caribbean will assist in getting to the ship at another port. That doesn't account for the time you miss onboard the ship.
"The Emergency Travel team will work with you to find alternative flights. In some instances, same day viable flight options may not be available, and in those instances we accommodate you to the next available port where you may legally join the ship."
Note the word "legally" in the Air2Sea policy, because you may not be allowed to join the ship in the next port.
The United States (and other countries) have cabotage laws that prevent foreign-flagged ships to pick up and drop off passengers in any port.
Foreign flagged cruise ships (which are all of Royal Caribbean's ships) are required to make a stop in a foreign port when sailing roundtrip from the United States.
The law is part of the Passenger Vessel Service Act (PVSA) of 1886 is to protect the U.S. Merchant Marine (the licensed (officers) and documented (trades) personnel on the ships) and to protect U.S. shipyards that both build and repair the ships.
In layman's terms, this means Royal Caribbean cannot let you join a ship at a U.S. port if you later will be disembarking at a different U.S. port unless a visit to a distant port such as Aruba is on the itinerary.  
Who to call if you have a problem getting to the ship on embarkation day?
Royal Caribbean has a phone number for emergencies on the day you are set to cruise.
If your travel plans are disrupted and you're unable to make the cruise, you can call Royal Caribbean's Day of Sailing helpline at 800-256-6649 or 305-539-4107 (Int'l).