In:
A Royal Caribbean cruise is a top choice for many families that want to enjoy a great vacation, but there are some important strategies for saving (a lot of) money off the total cost of the cruise.
Bargain hunters should be aware there are some definite ways to bring that total cruise cost down.  Here are five ways we have found to consistently save hundreds of dollars on cruise vacations.
Book your cruise early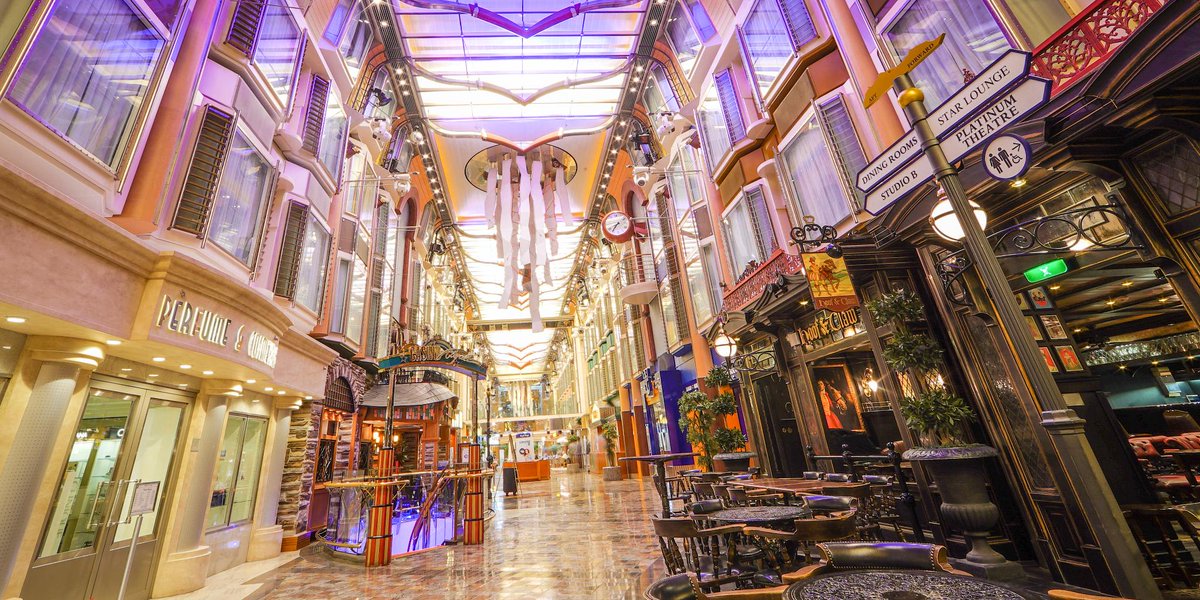 If there is one tried-and-true strategy for getting the lowest price on a Royal Caribbean cruise, it is to book the sailing as early as possible.  If you can book your sailing 12, 18 or even 24 months in advance, you will very likely pay much less than someone that waits to book their sailing just a few months before the cruise.
The simple reason why booking early gets you the lowest price is that when a sailing is put on sale, all the staterooms are available to book, and thus, demand is at its lowest.  As guests start to book rooms, supply goes down, which inversely drives prices up.  Over time, we typically see prices for a sailing go up.
Moreover, if you live in a country that allows re-booking prior to final payment date (United States, Canada, Australia, etc), you can always take advantage of price drops, if they were to occur, and get the new lowest price.  If you book early enough, you may find regardless of the deal or promotion Royal Caribbean publicizes, the rate you had booked early on is still a better deal.
Cruise close to home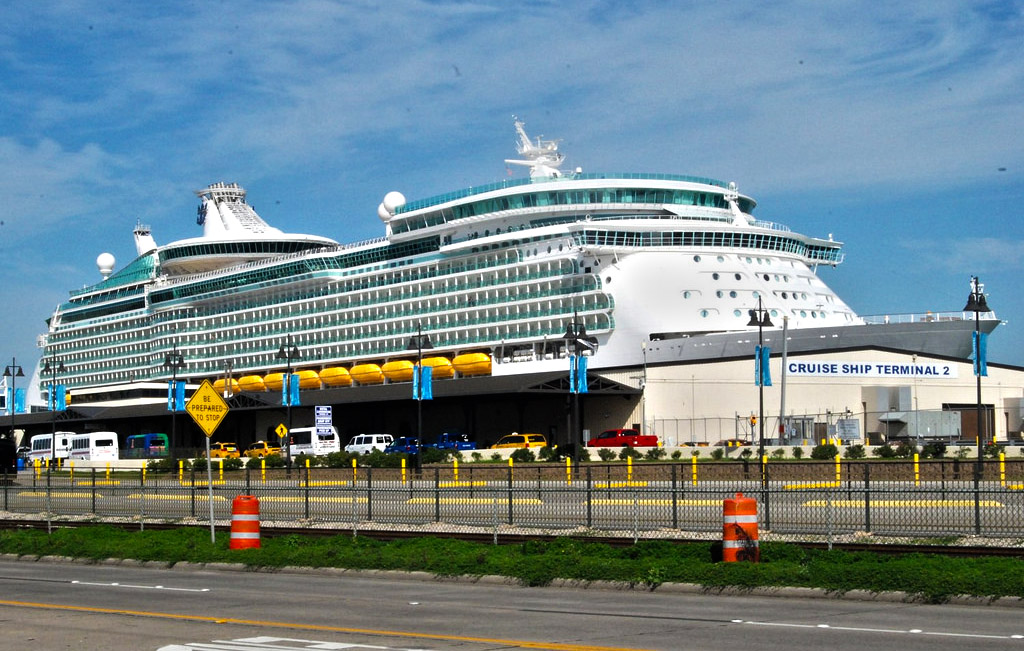 If you can manage to go on a cruise without having to fly, or take another expensive means of transportation, you will reap a ton of savings.
In addition to the traditional cruise homeports in Florida, Royal Caribbean also offers year-round and seasonal cruises from New York, Baltimore, New Orleans, Galveston and San Juan.  This means a great deal of convenient embarkation ports that can be driveable. 
By not having to include an airline ticket in your vacation budget, you will save hundreds, if not thousands, of dollars. Of course, there still will be a transportation cost to get to the port, but very likely the savings in not buying an airline ticket will outweigh gas, tolls and even a hotel stay.
Buy a dining or drink package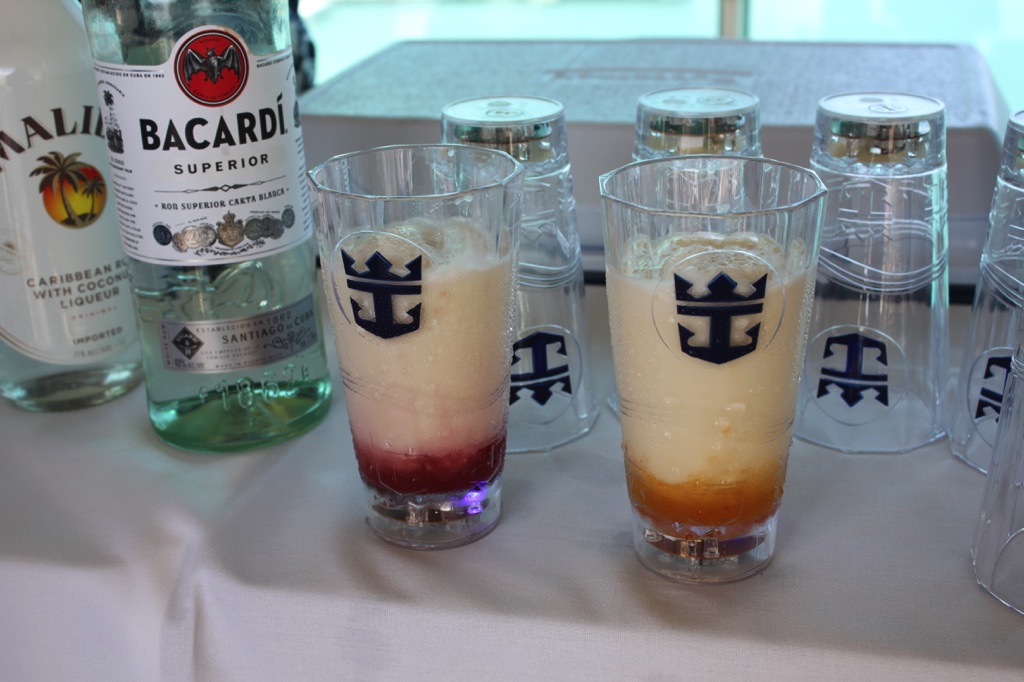 If you are the sort of person that will indulge in specialty dining or alcoholic beverages onboard your Royal Caribbean cruise, a dining or drink package can save you a lot of money.
Royal Caribbean's dining packages allow guests to enjoy meals at a variety of specialty restaurants for one low price.  There are many packages available, but taking advantage of these dining packages will save money compared to eating at those same restaurants, but paying the walk-up price without a package. When you figure multiple people investing in a dining package, the savings stack up quickly.
Likewise, a Royal Caribbean drink package can save you money, provided you drink enough every day of your cruise to make it worthwhile. Guests pay a flat cost to enjoy unlimited beverages that are included in the package they select.  Be sure to get a discount on a Royal Caribbean drink package prior to your cruise to increase your total savings.
It is worth noting that a drink or dining package may not inherently save everyone money.  The cost savings depend on how much you will actually consume on a cruise.  It is important to sit down before your cruise and think about how many drinks you might have, factor in time off the ship in foreign ports of call, and determine if a drink package is right for you.  Dining packages are a bit easier to figure out if they are a worthwhile investment, because you can look at your Cruise Planner and determine what looks of interest and plan accordingly.
Book your next cruise onboard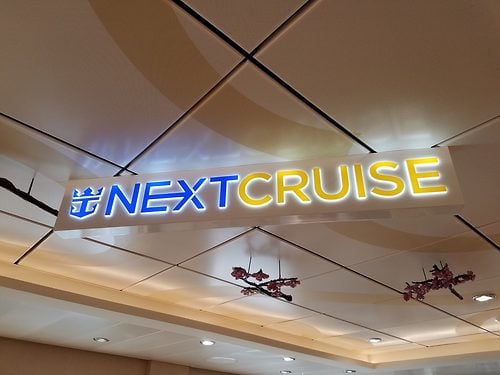 Royal Caribbean will reward you if you book another Royal Caribbean cruise, while still onboard your current sailing.  These rewards come in the form of onboard credit, which can stack up into the hundreds of dollars quite quickly.
Dubbed NextCruise, Royal Caribbean has changed up some of the rules lately for how the program works, especially if deposits are refundable or not.  It is important to be aware of all the rules on canceling or changing sailings prior to booking. 
However, if you are certain of the sailing you want to take, booking onboard will garner significant savings, especially on longer sailings (7 nights or more) and/or balcony and suite staterooms. The NextCruise program is one of the easiest ways to earn money towards your next sailing.
Be flexible with your cruise dates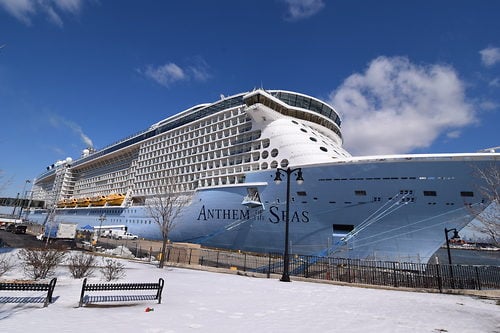 If the dates you can take a Royal Caribbean cruise are somewhat open, you can shave off hundreds of dollars from your cruise fare. 
Just like the entire travel industry, cruises have peak and off-peak seasons.  Booking a cruise over Christmas week will see a much higher cost than if you opt for that same cruise two weeks earlier or later. Those that can cruise when many families are stuck following a school or work holiday calendar, will find rock bottom prices for cruise fares.
Finding the lowest fares typically has more to do with when you are actually going on your cruise. In general, you will find lower fares if you are willing to cruise during the "shoulder seasons" and/or when school is usually in session.
This includes
January (minus New Years holiday)
Most of February
May
September
October
First two weeks of November
First two weeks of December
Picking Royal Caribbean cruises that sail during these times of year often net the lowest fares because it is when less people have the opportunity or inclination to cruise.