In:
We have spent years sharing tips, secrets and strategies on this blog about taking a better and more fun Royal Caribbean cruise, and we discovered there is one common thread among so many of our best tips: being early.
There are plenty of ways to improve one's cruise, but if you remember a single mantra for your cruise, it should be simply to be early.  So many aspects of the cruise experience, from saving money to saving time, can be greatly improved if you embrace the idea of doing it all early.  If that statement does not make a whole lot of sense yet, check out the five steps we outlined in this post to demonstrate why being early will help you have a great cruise.
Book early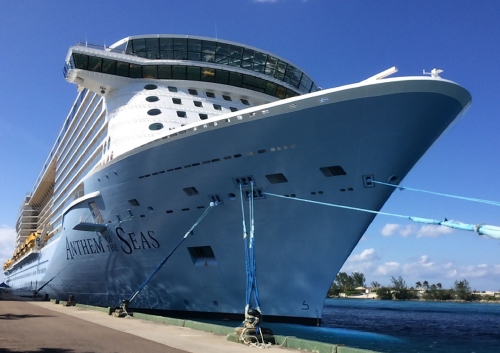 Perhaps one of the most common questions we receive on Royal Caribbean Blog is about how to save money and get the best possible price for a Royal Caribbean cruise.  Questions are often worded like, "How do I get a deal?", "When is the best time to book a cruise?" or "How do I get the lowest price?" and the answer to them all is simple: book your cruise as early as you can.
In general, Royal Caribbean's cruise fares are priced the least the further out you go, and as the sail date approaches, prices start to creep up as the supply of staterooms on a sailing begin to get booked up. So the earlier you book your cruise, the more stateroom inventory you will have and if freshman year high school economics taught me anything, it is that supply and demand plays a big part in pricing.
When we say "early", we mean booking your cruise 12, 18 or even 24 months before the sail date.  For some folks, that may sound like lunacy to plan a vacation up to two years in advance, but the fact of the matter is employing this strategy is the key to getting a really great price.  Royal Caribbean sales promotions will come and go, but if you talk to folks who book their cruises very early, they will tell you that booking super-early beats most sales offers.
Buy drink packages early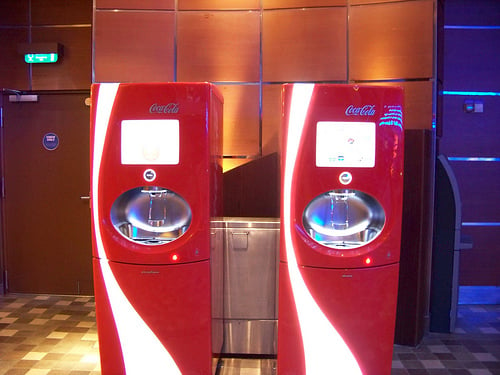 Have you heard about Royal Caribbean's unlimited drink packages? They offer guests the option to drink as much as they want on their cruise for a fixed price.  Sounds great, right? But did you know if you wait to book your drink package onboard the ship you will be overpaying for it?
The drink packages have become quite popular with guests, but Royal Caribbean rewards guests that purchase their drink package early with a discount. The exact amount of the discount will vary from sailing to sailing, but in general, the savings of booking a drink package online before a cruise can be as much as over $10 per person, per day compared to booking it onboard. Over the course of a 7-night cruise, those savings add up quickly!
What you want to do is log onto the Cruise Planner on Royal Caribbean's website and purchase the drink package of your choice online.  If you are concerned about the drink package price dropping, take solace in the fact you can always cancel and rebook with no penalty!
Not only will buying your drink packages online save you money, it will also save you time because typically there can be lines to purchase the drink packages onboard the ship. Your vacation time is limited, so do not waste it waiting to buy a drink package.
Arrive to your port city early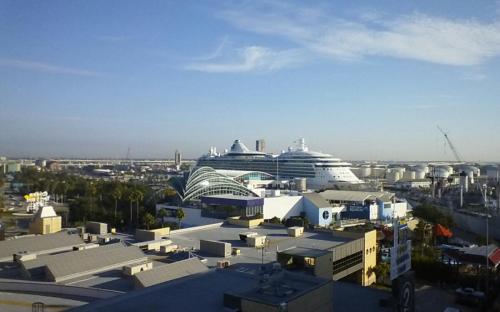 When it comes to travel, there are always going to be certain factors involved in the trip that you have no control over: weather, canceled flights, flat tires, and Michael Poole. If you ask seasoned travelers how they get around these obstacles, the answer is often to give yourself more time.  Instead of arriving to your departure city on the day of your cruise, get in early!
By planning to arrive to your departure port at least one day early, you assure yourself that a travel delay will not impact your ability to get on your cruise. Having an extra day or two provides a buffer to account for travel delays.  You really do not want to be that person in the airport losing their mind because the latest delay means the entire vacation is in jeopardy.
As an added bonus, by arriving to your embarkation port at least a day early, that means you get to start your vacation sooner!  And in many cases, the port you are departing from has its own cultural and historical attractions that you can explore.
Arrive to the pier early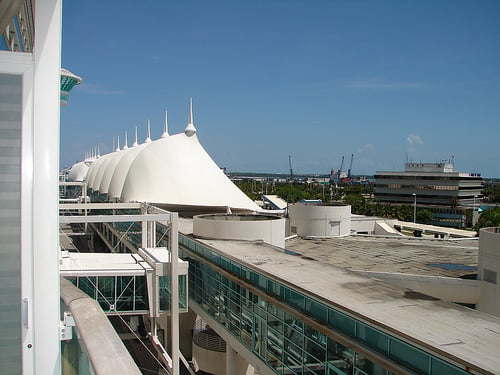 If you subscribe to the theory that time is money, then you definitely want to arrive to your embarkation port early.  By arriving early, you will beat the big crowds that descend upon the cruise terminal later in the day, and you also get the added benefit of having some extra time onboard the ship.
Royal Caribbean may send you an email about boarding times, but those are mostly suggestions and not enforced at all. If you followed our previous advice about arriving to your port city early, then likely your hotel will have a check-out time in the early part of the morning, which is the perfect excuse to head to the cruise port.
If you are wondering what time constitutes, "early", we are talking about sometime between 10am and 11:30am. The earlier you arrive on embarkation day, the earlier you will board the ship. And the price you paid for the cruise is the same whether you get onboard at 11am or 2pm, so may as well get the most time possible.
Show up early to every activity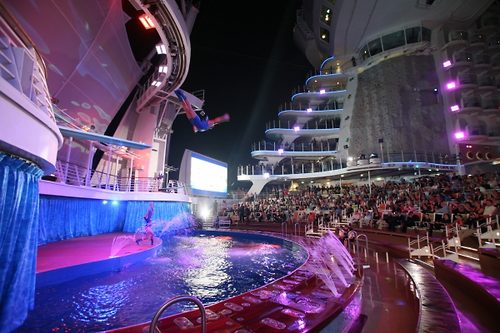 Whether it is a show, a ride on North Star or the tenders to CocoCay, the absolute key to avoiding waiting in any semblance of a line is to arrive before these activities are scheduled to open/operate/perform.
In our experience, most guests see the times for an activity and begin arriving after the scheduled start time.  However, if you show up just 10-15 minutes before these events, you will likely find few, if any, other guests waiting and first shot at even the most popular activities. Rope dropping is also a great strategy for the sort of activities that quickly generate a line.  
Disembark early
The last day of your cruise is never fun, and regardless of how many times you cruise, it never gets any less depressing.  If you believe in the, "rip the Band-Aid off quickly" theory of life, than disembarking your ship early will likely result in a shorter wait.
Royal Caribbean offers all guests the option to bring their own luggage (rather than have their luggage delivered to the terminal) and leave the ship anytime once customs officials clear the ship. You simply keep your luggage in your room (instead of placing it in the hallway on the last evening of the cruise) and then when the ship is cleared by Customs agents, you take your own luggage and disembark the ship.
This option may not be viable for everyone because families and large groups may find lugging all their stuff from the stateroom to the terminal is not practical.  In that case, keep in mind the luggage tags you will be provided with can be swapped out at Guest Services for a luggage tag with an earlier disembarkation time. Royal Caribbean is quite understanding about schedules, and if you need to get off the ship sooner, they are usually very accommodating.