In:
Royal Caribbean Blog writer Michael Poole is back today to give you a look at what a day at CocoCay looks and feels like!
Chances are you have heard a lot about Royal Caribbean's private island Labadee, but Royal Caribbean's other private destination is called CocoCay.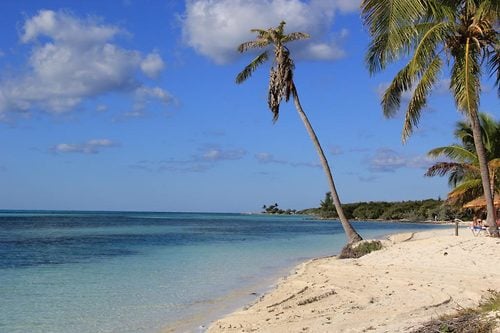 Sure they have many similar features about them and quite a few differences, but I'm going to refer you back to Royal Caribbean Blog podcast episode 73 for that discussion.  Today, I'm going to discuss what a day in CocoCay is like and what a first timer can expect while spending a day in paradise.
The only real downfall of CocoCay is the tender ride over to the island.  Due to the depth in the water the ships must anchor a few hundred yards out and a small tender boats run back and forth.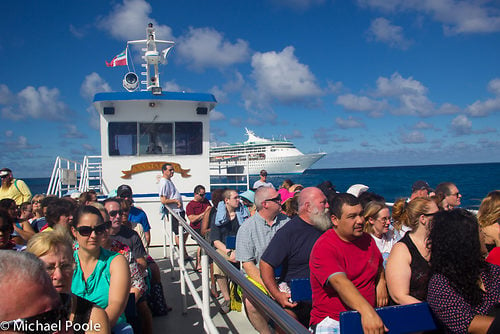 These tender boats are owned and operated by Royal Caribbean and there is no charge for the short ride over.  One of the biggest complaints of the tendering is the lines can back up during peak hours.  The peak hours are when you first arrive and generally an hour before you leave. 
Once you get on the tender boat you will be able to capture some great views of the ship and island, so get that camera out!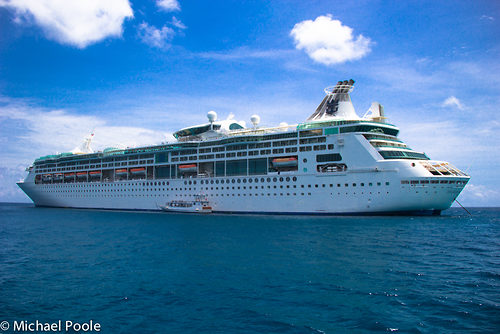 As you are pulling up to the island you will notice some cabanas to the left facing the anchored cruise ship.  These are available to rent for $250, generally only open to suite guests and then any remaining cabanas are open to everyone else.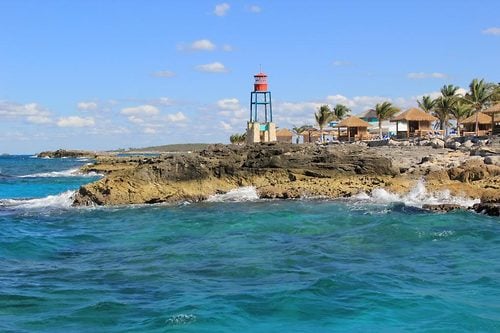 Having never rented on myself, I can't provide a lot of feedback on them, but in CocoCay you don't have any access to water in the Cabana area. 
Now that you have arrived in CocoCay, the first thing you must be thinking is where do I go? 
Sure you have a few options, but most people tend to walk to the left where you will find the first beach area.  This is going to be the most crowed area in CocoCay, but there are a lot of beach chairs.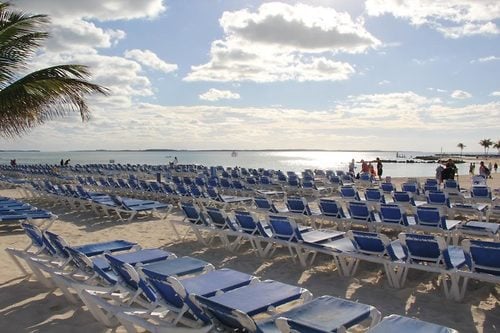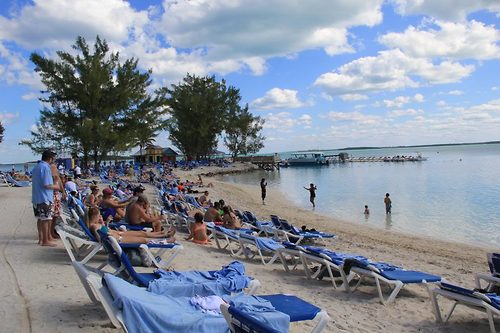 If laying in the sun is not something you enjoy they have a hundreds of shaded hammocks around the island, which is truly paradise. 
My favorite place to explore in CocoCay is a beach called, Barefoot beach.  I always tell my friends when we arrive you have to take your shoes off!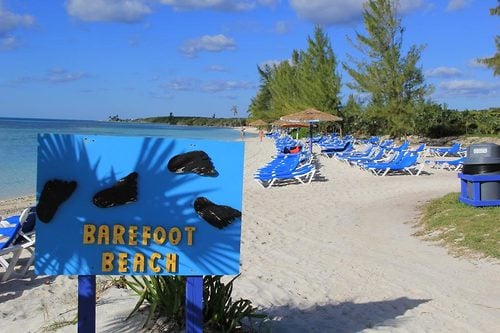 This beach is going to be the longest walk, but the most secluded from others.  The best way I can describe getting there is walk to the shore line, and keep walking right you will run into it within 10-15 minutes.  I will note there are no bars or restrooms around you, but not a deal breaker for me. 
If you happen to bring the kids with you they have a large aqua park available to reserve.  The cost for one hour of playtime is $22 and it's a blast, even for the adults!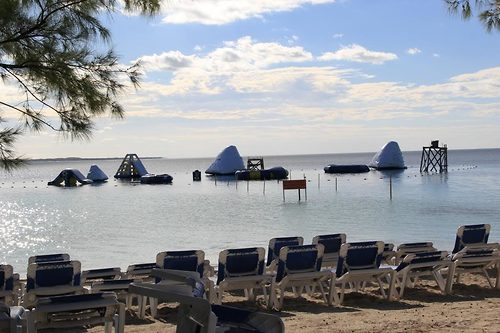 I must admit I went out to play with my younger sister last month and really enjoyed it, but it's some workout.  I would suggest you reserve online prior to the cruise or once on board, they were sold out all day, while we were in CocoCay.
Some other options you can find on the island are sea doo rental, kayaking, and parasailing, though many of these are for the adults. 
CocoCay offers a complementary buffet style lunch on the island at 11:00am.  Some of the items you can find here are: baked bbq chicken, ribs, hamburgers, fruit, baked-beans and mac-n-cheese.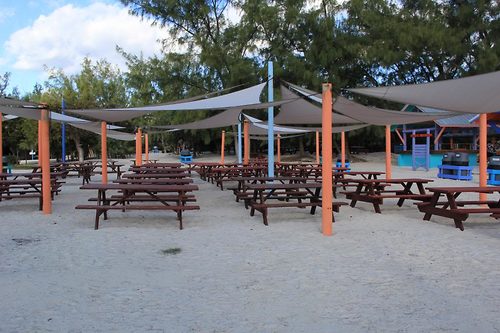 Is this going to be the best meal you have all week, not a chance, but it can be fun to eat on the island. 
Now that you have lunch down you must try their signature cocktail on the island, it's called the Coco Loco.  It's a frozen island drink and I warn you, chances are you are going to want more than just one.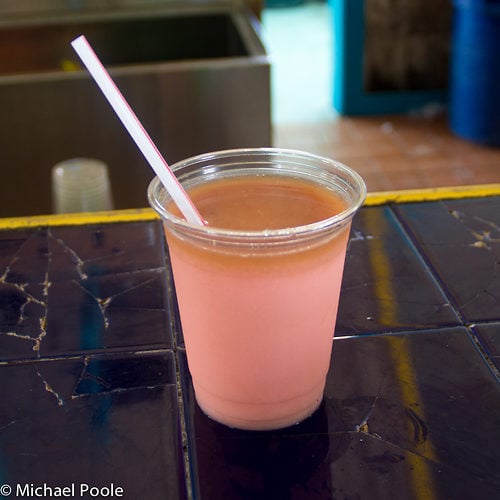 If you have the premium or ultimate drink package these are included, otherwise they are $12 each. 
Generally after lunch you can find me napping somewhere around the island, but that's why I love it so much there it's simply paradise. 
My favorite place to relax in the afternoon is an area covered in hammocks.  Remember when we first arrive in CocoCay I mentioned everyone goes to the left, however if you turn to the right that's where you will find hammocks everywhere.
There is actually a small bridge and once you walk over it you will see all the hammocks.  I relaxed here last time and actually spotted a few iguanas.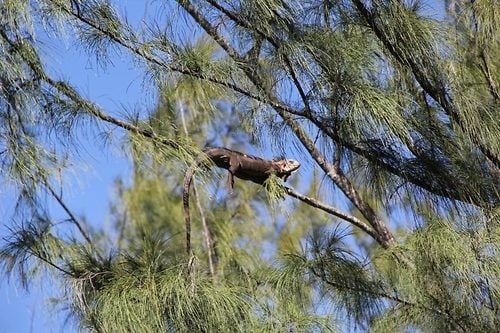 That wraps up our day in Royal Caribbean's private island of CocoCay.  Have you ever visited CocoCay before?  What did you enjoy doing while you were there?