In:
Royal Caribbean's Alaska cruise season runs from May to September each year. And while there is no best time to go on an Alaska cruise, cruising to Alaska in May or early June is considered the early season.
Choosing when to go on an Alaska cruise depends on your schedule, budget, and preference, and each month offers a different experience. No matter which month you visit Alaska, you're likely to be amazed by the state's vast landscapes, historic towns, and wildlife. 
The early cruise season in Alaska is often overlooked due to the fact that it does not fit in the school vacation schedule and that temperatures may not be as high as in the peak of summer. However, visiting Alaska in the spring brings plenty of opportunities to explore the state's vast landscapes, culture, and wildlife.
Here's an overview of what to expect on an Alaska cruise in the early season.
Weather in Alaska in the spring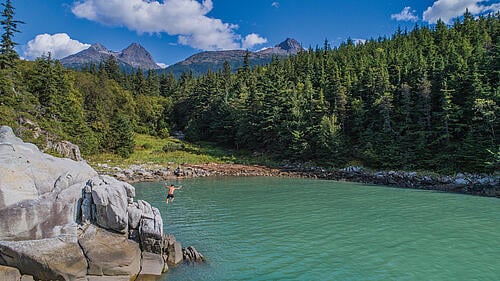 Passengers with a cruise booked to Alaska in the early season will encounter some of the best weather found all year. While the spring does not bring the highest temperatures of the Alaska cruise season, there is less rain than other times of the year.
Cruise passengers can expect to see lows of around 40 degrees fahrenheit and highs in the mid-50s. And while April, May, and June are the driest months of the year in southeast Alaska, packing a waterproof jacket and water-resistant daypack is still important to ensure you remain dry and comfortable while exploring.
The early season brings plenty of daylight, too. Depending on the port you're visiting, daylight hours in May can range from 4AM to 10PM. This provides just enough sunlight to fully enjoy each day without having your sleep patterns drastically altered.
Wildlife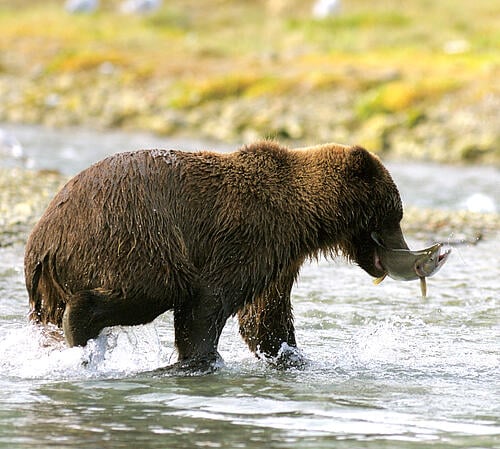 The early season in Alaska brings ample wildlife viewing opportunities. As the snow melts and days become longer, the wildlife comes to life as well.
The annual salmon run begins in May each year, when heaps of salmon swim upstream to spawn. This can be viewed near creeks and streams in each Alaska cruise port, although there may not be as many salmon to see compared to later in the season. Bears may be spotted during May as well, as they tend to hang out near streams during the salmon run.
Those with a cruise booked very early in the season (late April or early May) may have the chance to spot gray whales on an excursion, as they are usually the first whales to arrive each season. In May, guests have a better chance of spotting killer whales in the Alaskan waters compared to other months.
Cruising to Alaska in the early season will also bring fewer mosquitos than in late June through August.
Cheaper prices and less crowds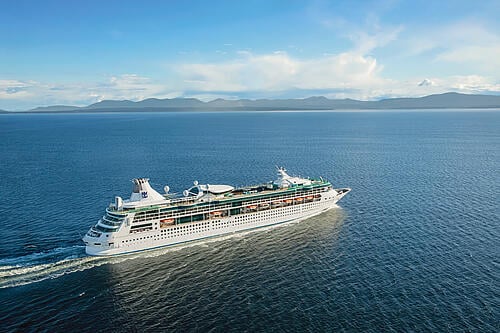 Cruising to Alaska in April, May, and early June is in less demand than the peak summer season. Because the temperatures are not as high and school is still in session, prices tend to be lower for the first few weeks of the season.
As an example, the price for a balcony cabin on a 7-night cruise to Alaska on Serenade of the Seas in May is $815 per passenger, whereas it is $1,193 in July. This isn't necessarily always the case, as cruise prices can fluctuate greatly from sailing to sailing, so there is always a possibility of scoring a good deal during the peak season, too.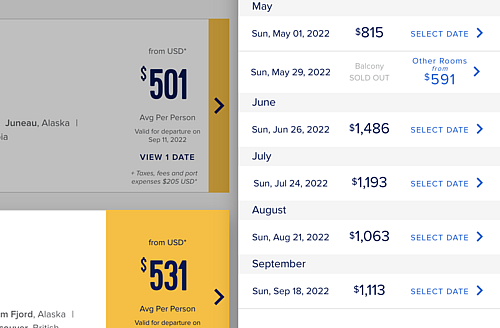 Shore excursions may be priced slightly lower during the early season, and onboard capacity can be lower as well. With fewer kids and families onboard, the ship and ports you visit may be quieter than during peak season. 
Cruise Tours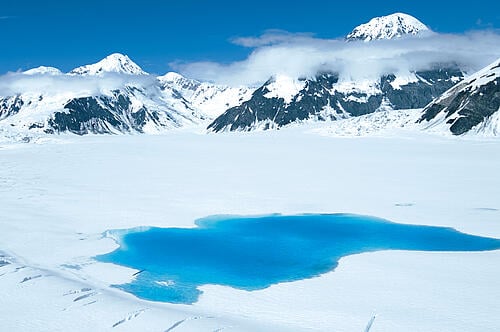 Passengers who want to spend more time exploring Alaska may decide to book a pre or post-cruise land tour. These are 2-6 night land-based tours before or after a 7-night cruise that visit a selection of destinations in inland Alaska or Canada.
The most popular tours are those that visit Denali National Park and Reserve in addition to other Alaskan towns such as Fairbanks and Talkeetna.
If you are planning to do a Cruise Tour, it's important to note that they usually do not operate until late May. As Denali National Park and Reserve opens to visitors in late May each year, the earliest cruise with a Cruise Tour usually departs the last week or two of May.
Cruise Tours that visit destinations in British Columbia and Alberta, Canada operate earlier in the season, though, with some offered in early May.