In:
I have officially finished my first cruise EVER, and I am hooked!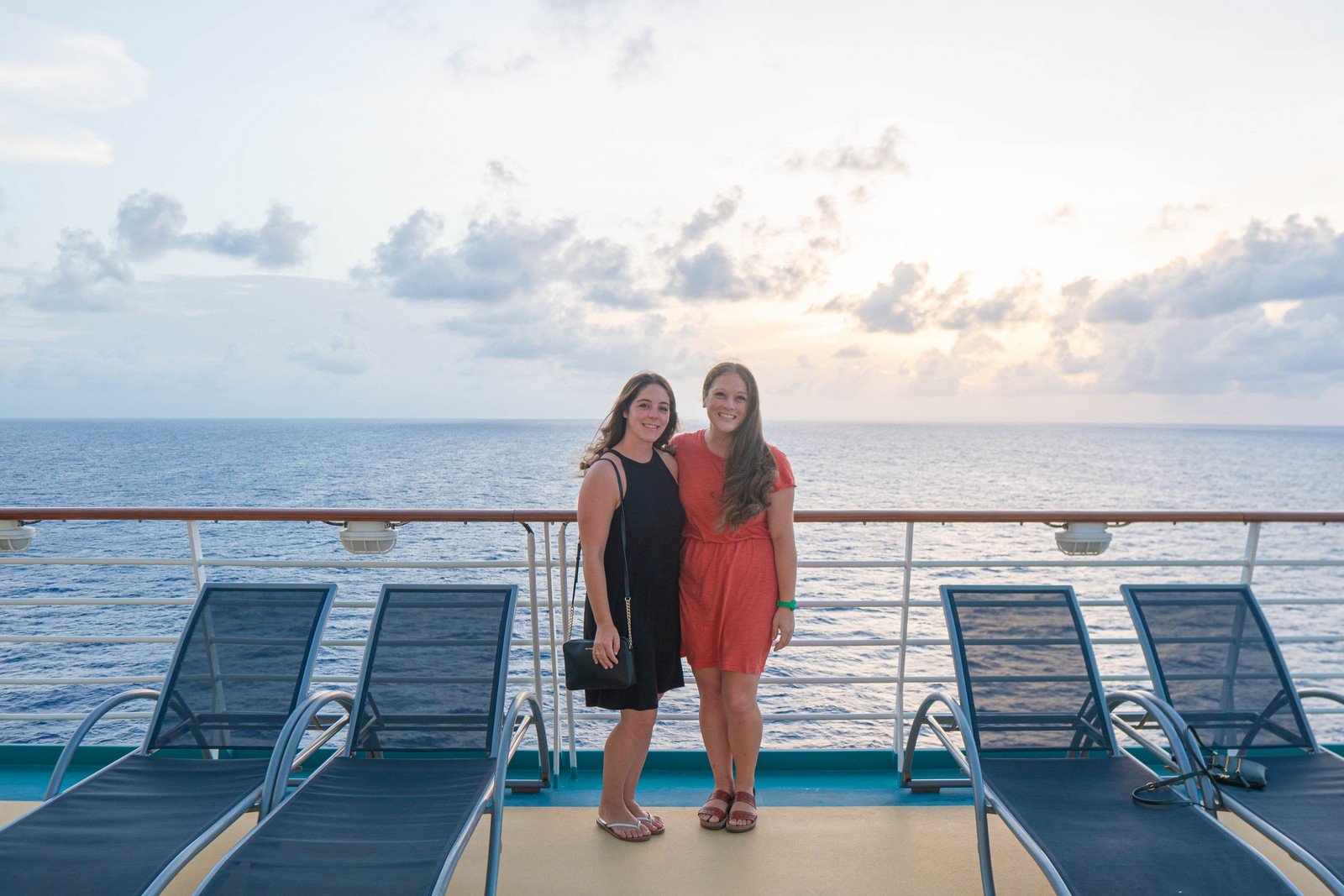 Last week, I wrote a post here on Royal Caribbean Blog about what I thought I should do on my first cruise. I was about to board Mariner of the Seas' first revenue sailing, a 4-night itinerary to CocoCay and Nassau leaving from Port Canaveral.
The primary reason for this cruise was to create new videos for the Royal Caribbean Blog YouTube channel. With a camera in hand and my sister tagging along as my guest, I boarded Mariner of the Seas ready to experience all that a cruise has to offer.
And in what seemed like a split second, the cruise came to an end. While I researched a lot ahead of time to prepare, it is a whole different ball game when you experience something first hand.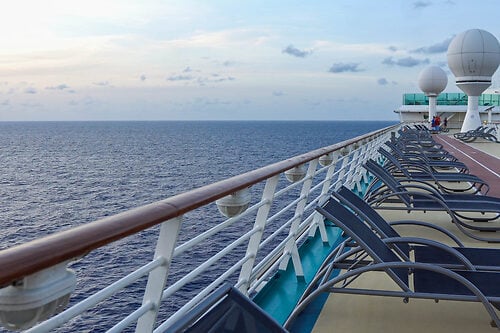 After experiencing it for myself, I wanted to share 8 things I learned on my first Royal Caribbean cruise.
The crew is extremely friendly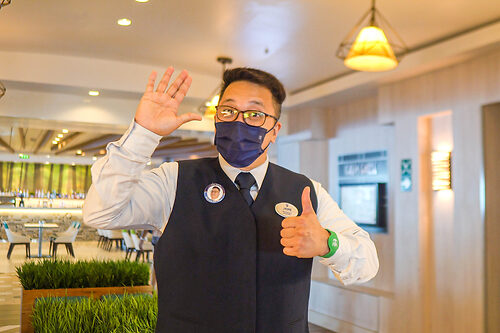 One aspect of my cruise that I was consistently impressed with was the friendliness of the crew. It is clear that the crew are excited that guests are back onboard, and I have never seen such a high level of customer service in any other form of travel. From the second I arrived at the terminal, Royal Caribbean's crew was helpful, sociable, and especially joyful.
I lost count of the amount of times I was told "Good morning!" while on my way to breakfast. If I got lost or had a question, I knew I could ask any crew member and they would point me in the right direction.
I really enjoyed sitting at Cafe Promenade with a coffee in the morning and getting to know the crew members who were equally as eager to learn more about the guests onboard.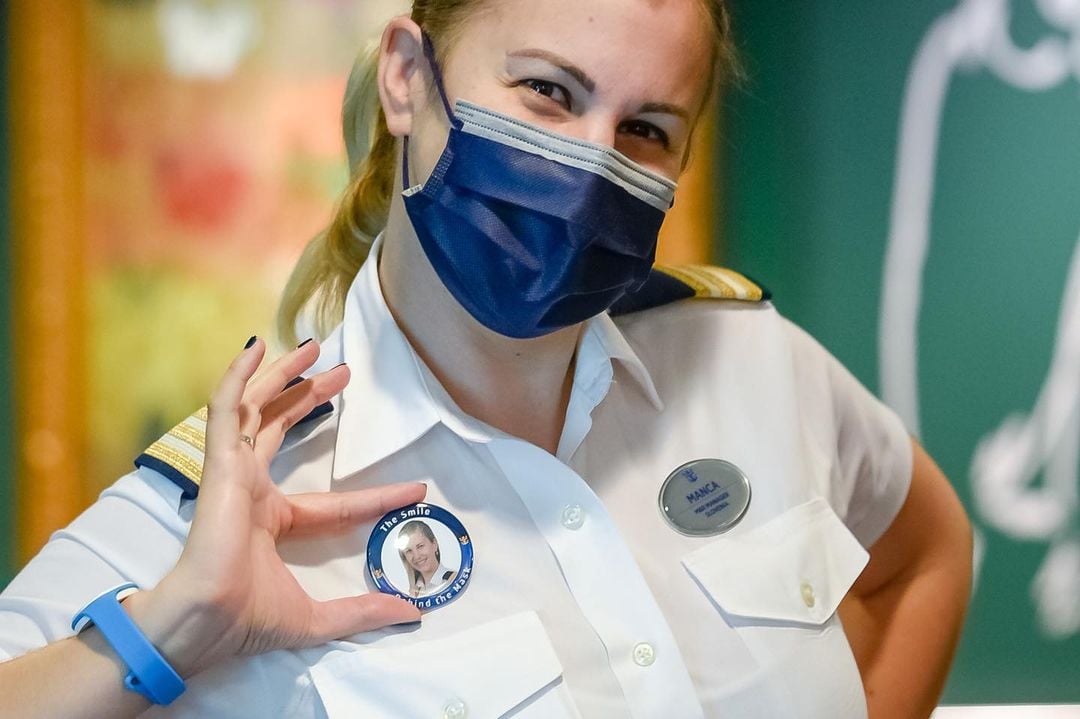 My sister and I kept saying "Everyone is so nice!" over and over throughout the entire cruise and the crew made our experience that much better.
Read more: The top questions people want to know about crew members on a cruise ship
Specialty dining is delicious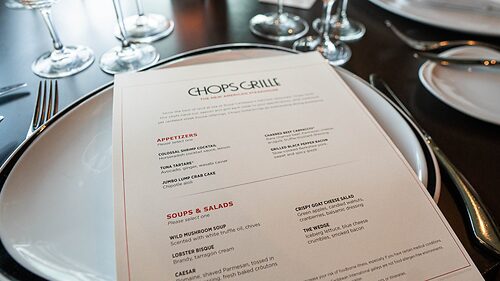 Thanks to Royal Caribbean's Best Price Guarantee program, I started my cruise with a lot of onboard credit (around $530 to be exact). So after boarding, I had a big task at hand: figuring out how to best spend my onboard credit. It was a great task to have.
I took advantage of this by trying out a few specialty restaurants onboard. As you can read on Matt's live blog from the sailing, we ate at Playmakers, Chop's Grill, Izumi, and Jamie's Italian. Yes, it was an enormous amount of food. And yes, I was impressed by all of the restaurants.
From the quality of the ingredients and unique menu items to the level of service we received at each meal, specialty restaurants added a more elevated dining experience to the cruise. A few of my favorite menu items were the warm sesame balls for dessert at Izumi, fresh penne pasta at Jamie's, and loaded nachos at Playmakers.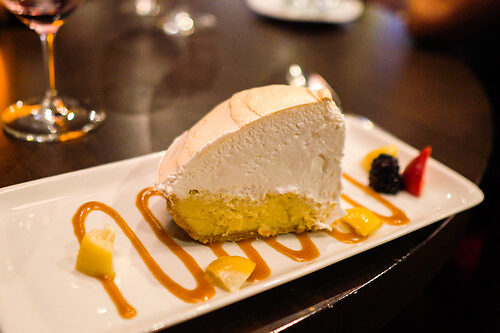 I would say it is worth it to try a couple specialty restaurants onboard. Even though the food included in your cruise fare is excellent, trying the diverse cuisine available in specialty dining is a nice addition to the normal dining options.
Read more: Royal Caribbean specialty dining packages guide
Perfect Day at CocoCay lives up to the hype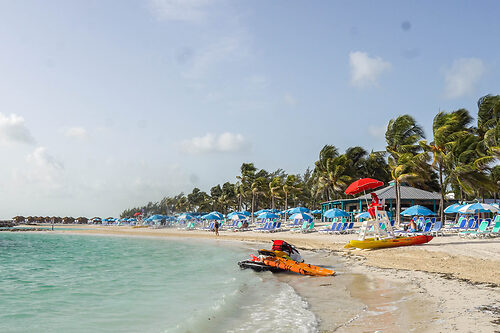 While Perfect Day at CocoCay looked incredible in all of Royal Caribbean's marketing materials, I was curious to check out the island in person. Would it be crowded? Were the beaches as nice as they looked in pictures? Was it going to seem like a theme park instead of a secluded, tropical island?
Perfect Day at CocoCay exceeded all of my expectations and then some! Because I was filming a full tour of CocoCay for an upcoming video on the Royal Caribbean Blog YouTube channel, I explored every inch of the private island.
The beaches on CocoCay are exceptionally clean and crystal clear, which is excellent for snorkeling, kayaking, or simply floating on a raft with a drink in hand.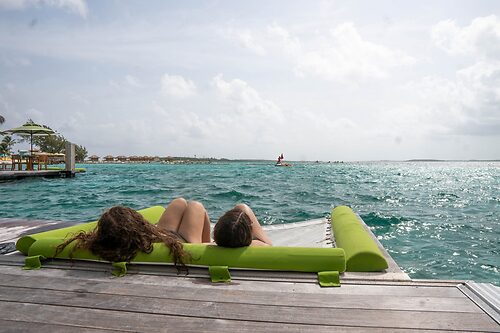 I was impressed by the amount of free things to do as well. You can easily spend a day on the island without spending any extra money and still have a "perfect day" at CocoCay. My favorite complimentary experience would have to be the Oasis Lagoon. The swim-up bar is magnificent.
The island is easy to navigate and has shuttles going around the island all day. There are way too many activities to do in a single day on the island, soI am looking forward to visiting CocoCay again.
Read more: 40 Perfect Day at CocoCay tips, tricks and secrets
Don't miss the Indian food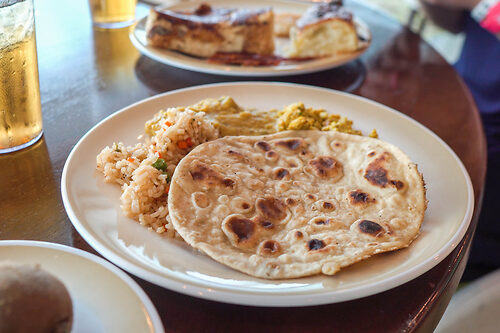 Hot take here… the Indian food at the Windjammer is some of the best food on the ship. I know what you're thinking… is the buffet food that good? But I'm serious! It is delicious.
A significant number of Royal Caribbean's employees come from India, and you will see their cultural influence at the Windjammer. During each meal on my sailing, several options of Indian curry and flatbreads were available in the buffet. I love Indian food at home, so I made sure to try some each time I ate in the Windjammer and I was never disappointed.
Even if you don't usually eat Indian food at home, a cruise is a great place to try new cuisines. Plus, the staff from India were always happy to see me enjoying food from their culture!
Read more: How to request your favorite foods be prepared in the main dining room on your Royal Caribbean cruise
Choose an itinerary with a sea day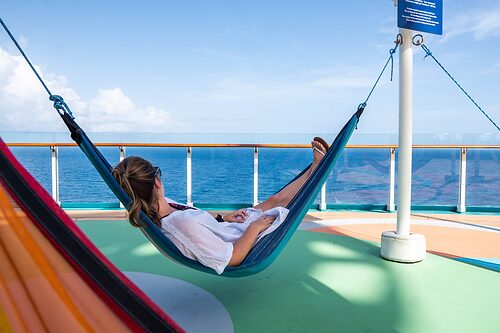 Our itinerary on Mariner of the Seas included one sea day, the last day of the cruise. For first time cruisers, I think it can be tempting to book a cruise that visits as many destinations as possible in the shortest amount of time. However, I would recommend making sure you have at least one sea day in your itinerary.
A sea day is the ultimate relaxation mode. Port days tend to be busy, as you will want to experience as much of the destination as you can.
On a sea day, though, there are no obligations. You can wake up on your own time, enjoy a late breakfast in the Main Dining Room, and spend the rest of the day exploring the ship. A sea day is also a good time to try out activities on the sports deck and attend events at different venues onboard.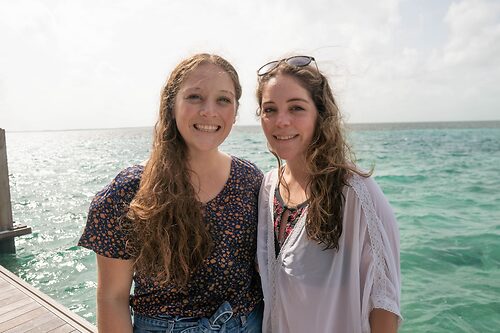 Sitting on the pool deck on the sea day and looking at the ocean around me was mesmerizing. I'll definitely be looking at itineraries with sea days for my future cruises.
Read more: Top things to do on a sea day on a Royal Caribbean cruise
You might not spend too much time on your balcony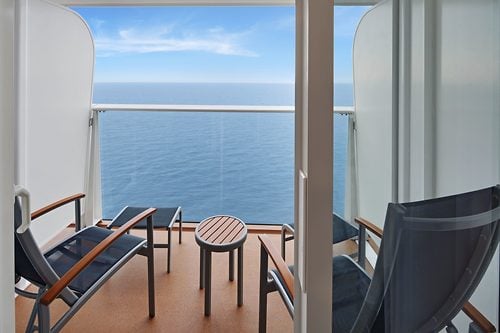 I was thrilled to have a balcony room for my first cruise, and I'm not going to lie… I think booking a balcony is totally worth the extra cost. Being able to have your own area to relax outside and watch the waves go by is a huge benefit. Plus, having room service breakfast on the balcony was nothing short of awesome.
That being said, I don't think a balcony is 100% necessary, especially for a first-time cruiser. I spent the majority of my days experiencing all that Mariner of the Seas had to offer outside of my room. I also loved heading up to the pool deck as it gives a 360° view of the ocean.
My advice would be to book a balcony if the price is within your budget (or splurge a little!). If you can't, though, and opt for an inside or ocean view stateroom, that's okay too. You probably won't be spending too much time there anyway!
Read more: Interior vs Balcony staterooms on a Royal Caribbean cruise
The drink package isn't always necessary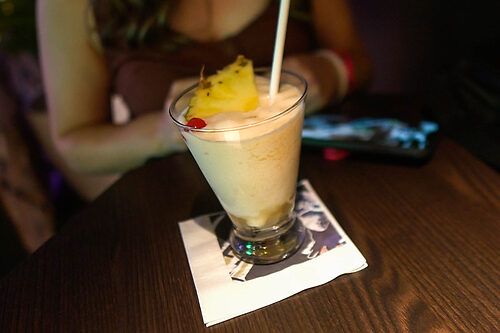 I did not end up purchasing a drink package for my cruise and I don't regret it. 
Before my cruise, I kept going back and forth about whether to purchase a drink package or not. In the end, though, I did not think I would be able to get the value out of the drink package, so I decided to just purchase drinks individually as I wanted.
This worked out well for me. I found myself satisfied with the complimentary drink options onboard like fruit juice, coffee, lemonade, and tea. Outside of these complimentary drinks, I averaged two alcoholic drinks per day. With a cost of around $11-14 per drink, I did not spend nearly as much money as I would have spent on a drink package.
I was also consuming so much food throughout the cruise (which was well worth it), so I found myself too stuffed to order drinks all day.
If your primary reason for going on a cruise is to relax at the pool with a drink in hand, though, I'd say you should surely purchase the drink package ahead of your sailing.
Be sure to try my favorite drink onboard, the Banana Colada, in the Bamboo Room.
Read more: The best reasons to get a Royal Caribbean drink package on your cruise
You won't have time to do everything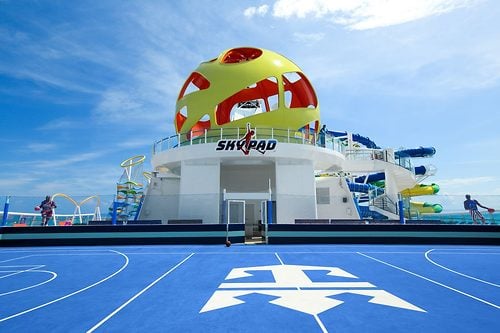 I love how Royal Caribbean turns a ship into a destination. Mariner of the Seas isn't even close to being Royal's largest ship, and it was still unbelievable to me how there was so much to do onboard. Whether watching an ice show in Studio B, flipping around on the Skypad, or listening to live music at Boleros, I did not have a second to be bored.
An important thing to note, though, is that because there are so many activities offered, you likely will not have time to do everything you want to do. I ran out of time to try many of the activities on the sports deck, visit the spa, and go to several events in the evening that I originally planned to attend.
My takeaway from my first cruise is to not get too caught up in trying to see and do everything on the ship. Sometimes the best moments of cruising are when you are looking at the sunset on the horizon and doing nothing at all.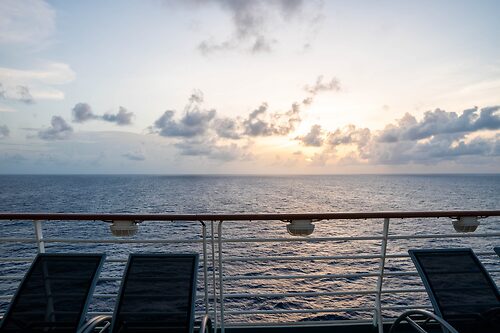 Read more: 15 Free Things to Do on Mariner of the Seas
In the end, my first Royal Caribbean cruise was certainly an experience to remember and I am already looking forward to cruising again. It's funny how my browser just somehow seems to open up to Royal Caribbean's booking page…
Be sure to subscribe and turn on notifications to the Royal Caribbean Blog YouTube channel, as we will be sharing new videos from our Mariner of the Seas cruise in the upcoming weeks.