In:
When your it's cruise day and you are ready to go on your cruise ship, the last thing you want to do is spend any more than you need to in the cruise terminal filling out paperwork.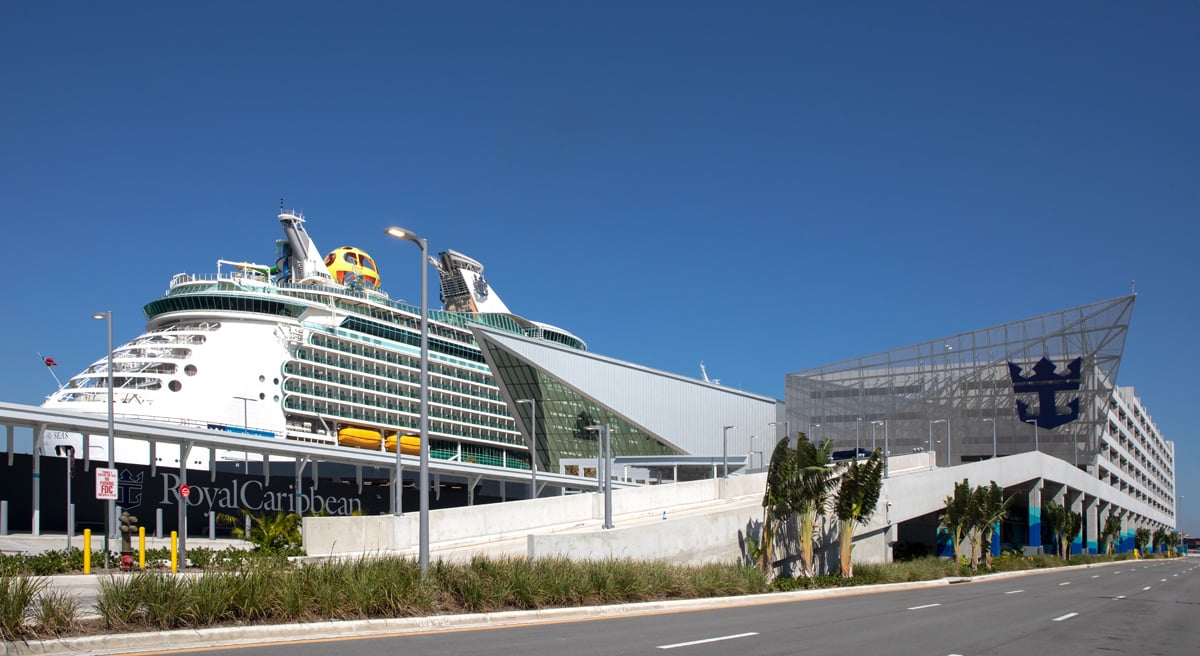 Royal Caribbean provides the means to make the check-in process as short as possible, but a surprising amount of cruisers do not take advantage of these options, which means they spend more time standing around in the cruise terminal than onboard the ship.
Your vacation time is precious, so don't spend it in the terminal doing things that could have been completed while you were at home. After all, the fast you get onboard, the sooner you get to really feel like you're on vacation.
After having been on a half dozen sailings since Royal Caribbean restarted cruises, here is my best advice for how to keep moving during the embarkation process and minimize your time in the cruise terminal.
Do everything in the online check-in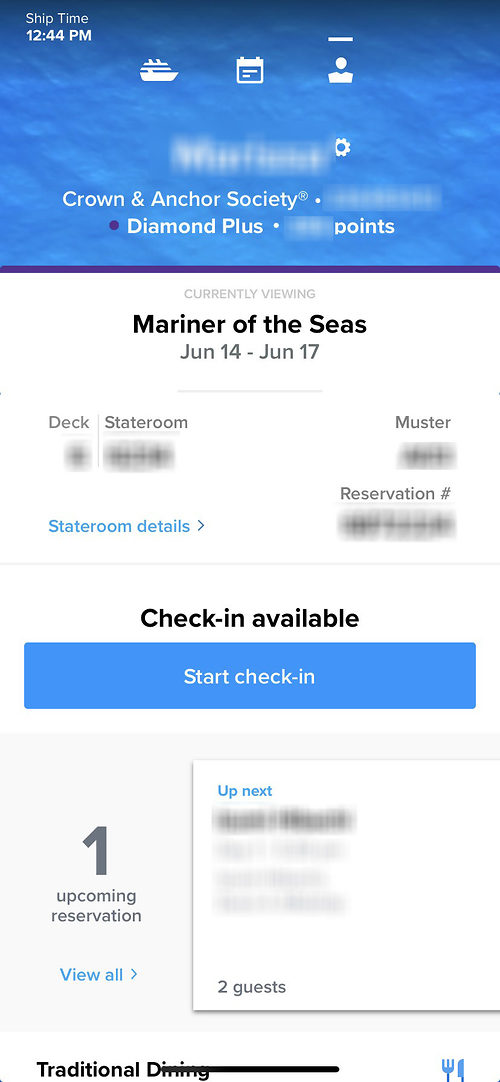 When Royal Caribbean opens up online check-in before your cruise, complete all the steps for everyone in your party.
Use Royal Caribbean's app to do the check-in because the app has a a feature to scan your passport, saving you time from entering the information manually if you do it on a computer.
You will have a choice of check-in times, and most people seem to always pick the earliest. If you have a flight or other need to get in later, pick an appropriate time.
Completing all of these questions, and especially taking the photo, saves so much time in the cruise terminal.
Yes, take a selfie photo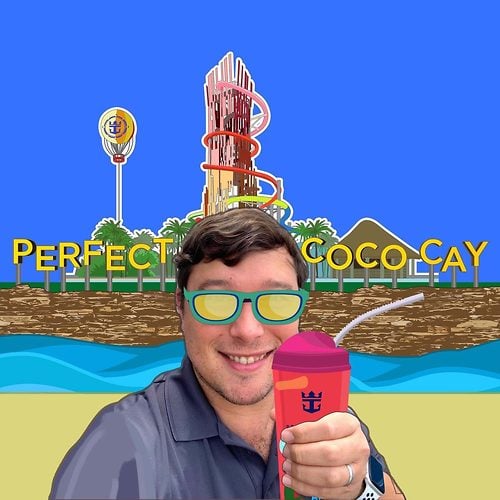 The one part of check-in most commonly overlooked is the selfie photo for security.
Whether you question if it's needed, or just decided to do it later, make sure you take a selfie photo and upload it into the app for everyone.
Find a plain wall in your house, and take a selfie in front of it. Think passport photo, with no hats or glasses on, and a neutral look.
Complete the health questionnaire before you arrive to the terminal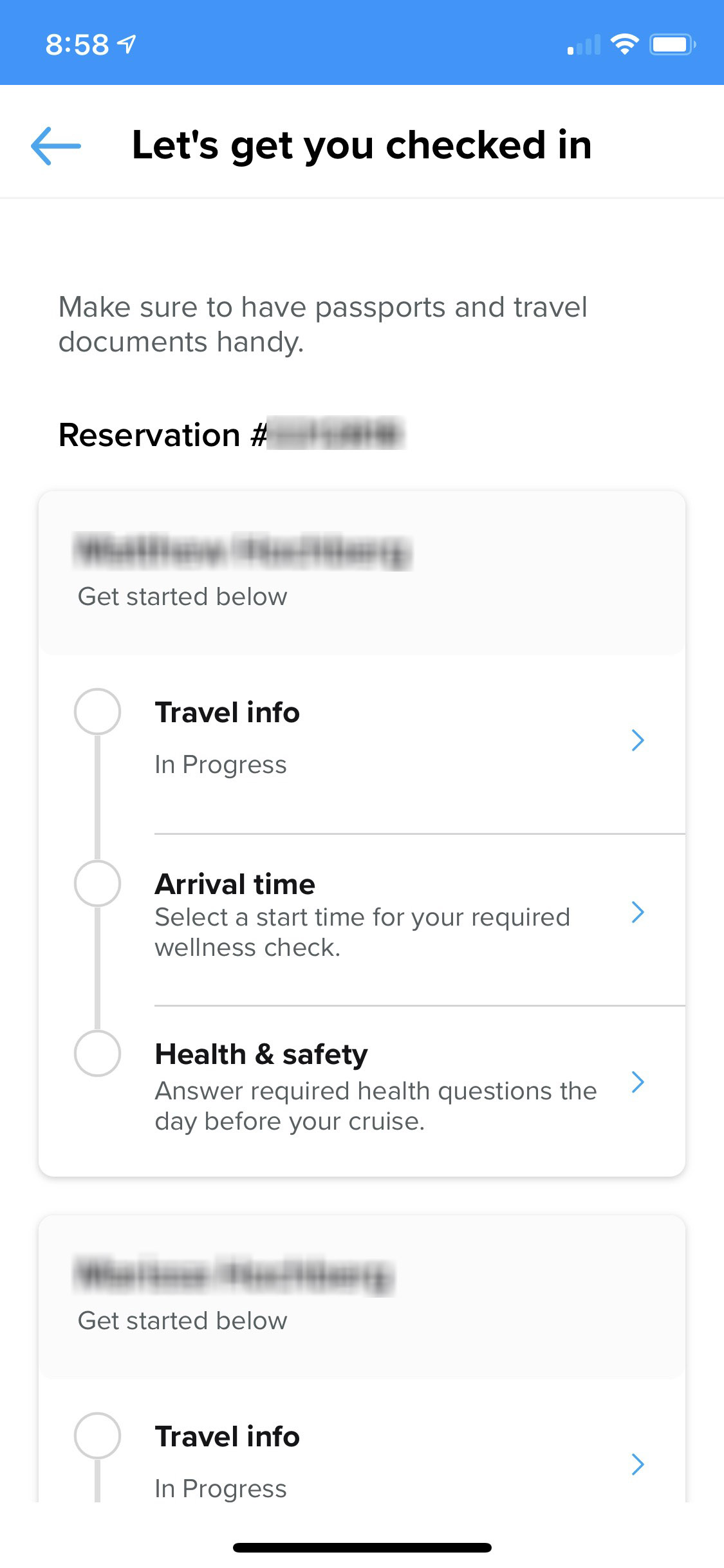 About 24 hours before your check-in time opens, you should complete the health questionnaire.
To access it, go back to the Royal Caribbean app and edit your check-in.  You will see the questionnaire to click and complete.
This will save you from every single person in your group having to answer a dozen yes or no questions in the terminal.
Print out your negative Covid test
Royal Caribbean allows guests to bring either a printed or digital copy of their negative Covid test, but you should bring a paper print out.
The reason why a printed copy is so much better is it's just more convenient.  You will have to show the negative test results two or three times during the check-in process, and having a printed copy means being able to more easily show it.
In case you're wondering, your vaccine card has to be a hard copy.
Arrive exactly at your check-in time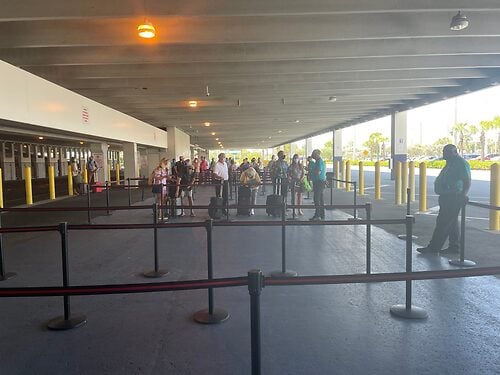 Royal Caribbean is strictly enforcing check-in times, so don't waste time standing around outside by arriving early.
Whatever time you pick for check-in is exactly the time you should plan to arrive to the cruise terminal so that you can hop right onto line to check-in.
If you are parking your car, you should plan to arrive a few minutes earlier just to get the car parked and your belongings down to the entrance of the cruise terminal.
Keep three documents handy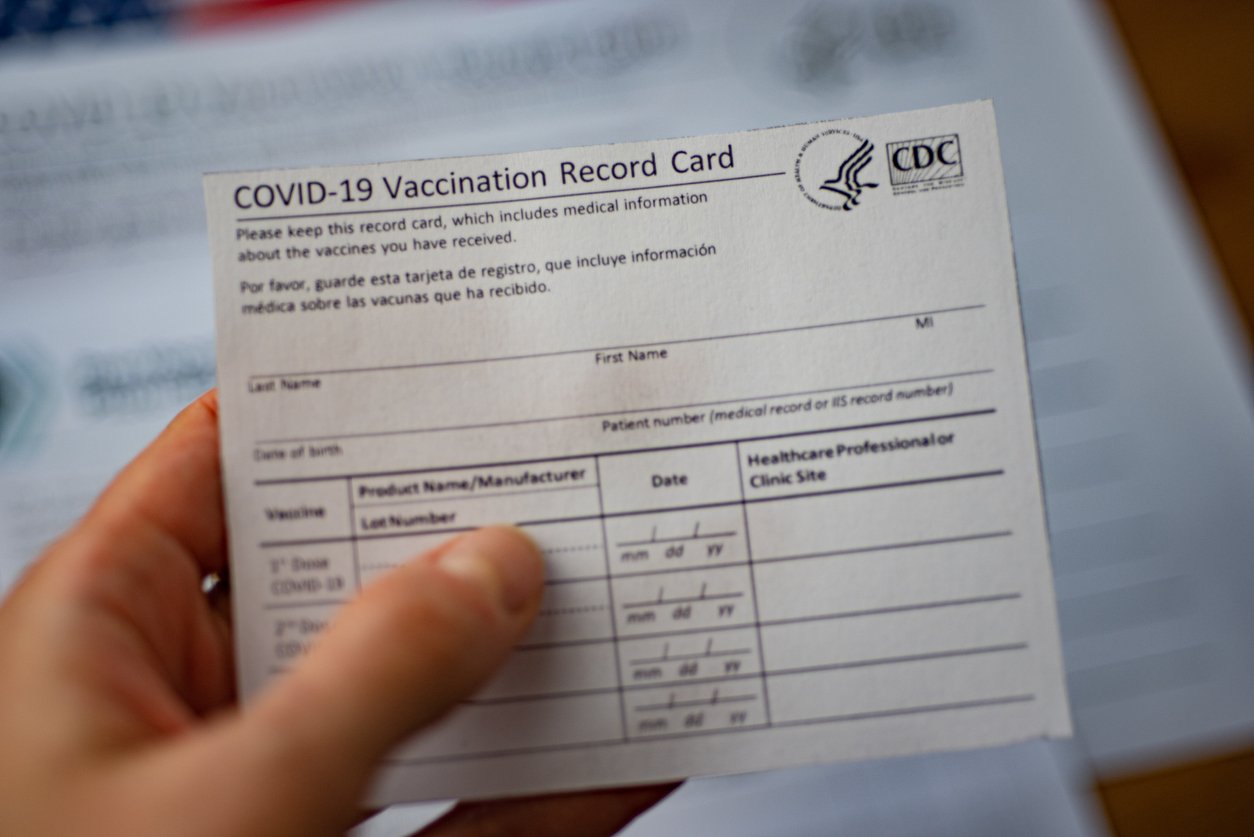 Once you get in line to check-in, there are three really important documents you will need access to during the entire process:
Passport (or birth certificate/state issued ID)
Negative Covid test
Vaccine card
You will need to produce these documents at different times, and sometimes multiple times.  You speak to different people throughout the check-in process, so having them ready to show saves time from digging through bags to get it back out.