In:
While you will likely have a great time on a cruise without running into any problems, occasionally something happens that needs attention of someone who can quickly remedy the issue.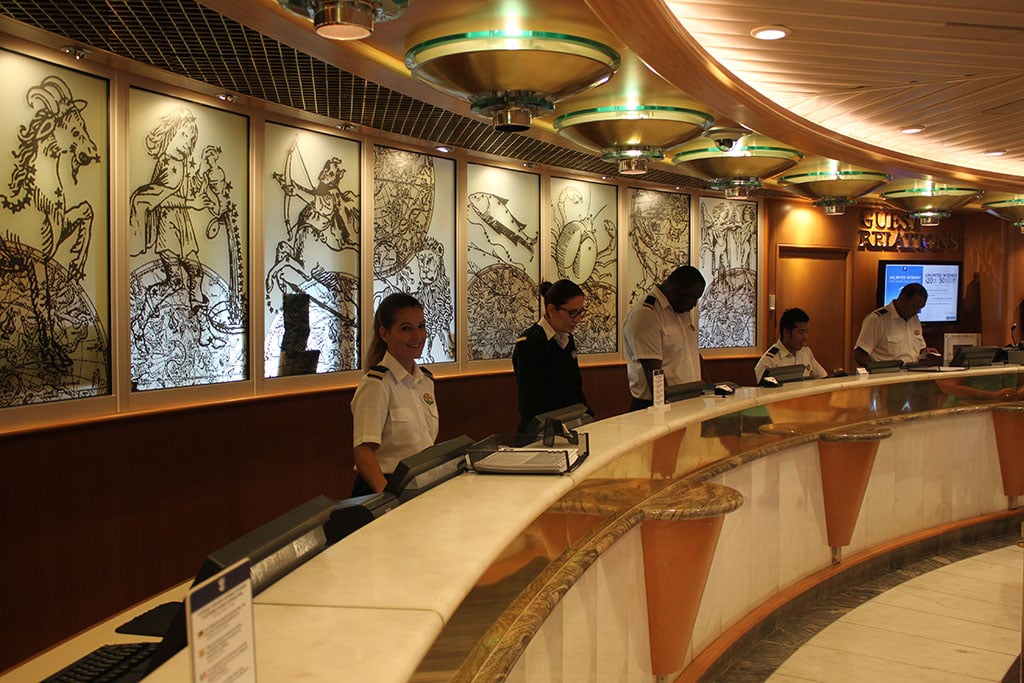 Just like when at a resort, casino or theme park on land, cruise ship guests can sometimes run into a problem.  Rather than just chalking it up to bad luck, you can (and should) let Royal Caribbean know about the problem to get it rectified. 
You should start with the front-line crew member you have easy access to first, but if things are not moving, then it may be time to escalate.The key is knowing who to contact onboard to get things solved, so here are some important people you can reach out to during the cruise for results.
Head Waiter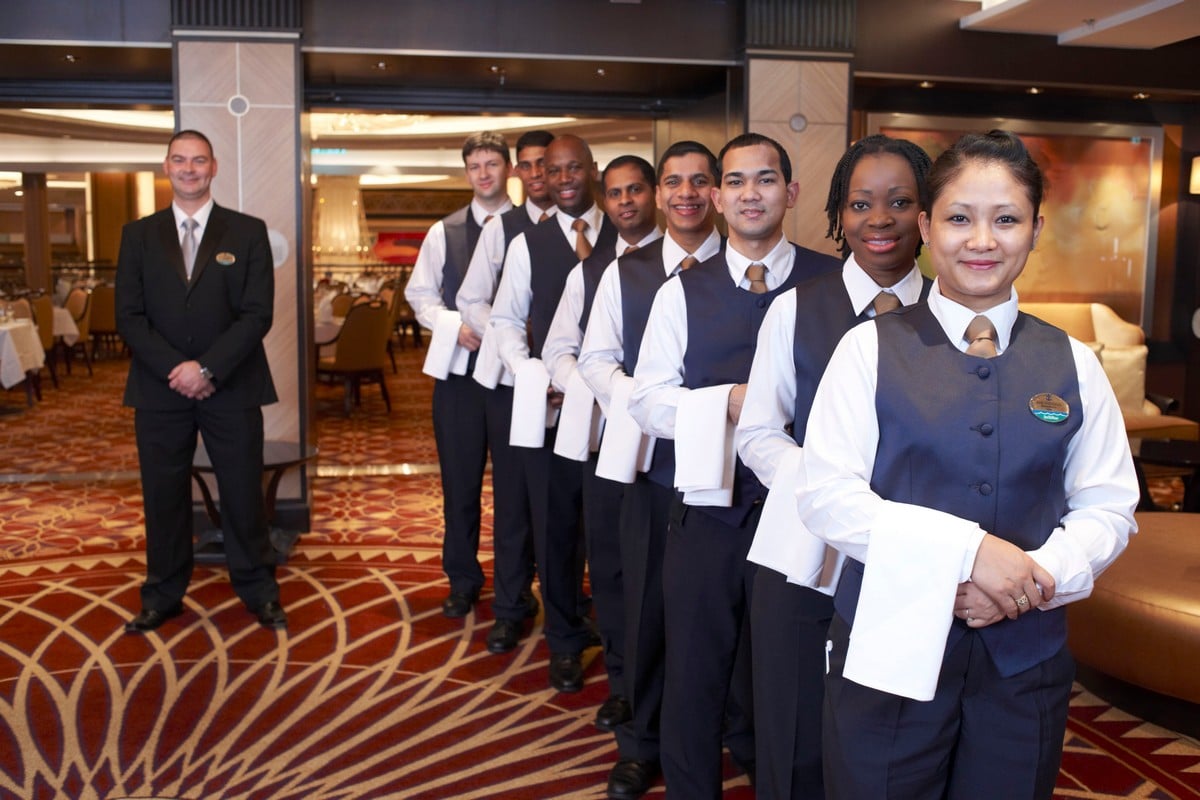 When you are in the dining rooms, the woman or man who can make special requests happen is the head waiter (sometimes known as the Maître D). 
Your waiter can handle most requests, so be sure to start with him or her, but if it requires special coordination between the dining room staff, galley or even other departments, the head waiter can step in and assist.
Often the head waiter will visit your table during the meal to introduce themselves, but you can always ask your waiter to speak to the head waiter to address other issues.
Suite Concierge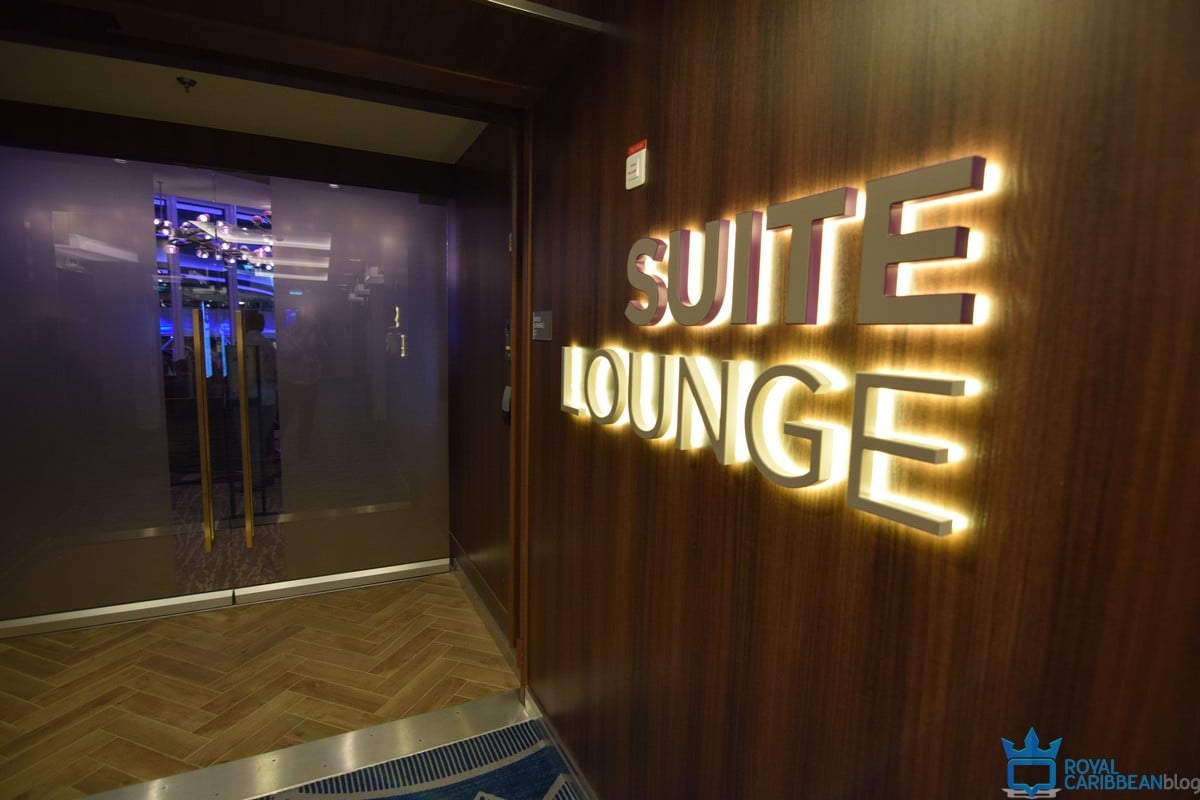 If you are staying in a suite stateroom, you absolutely want to get to know the concierge early during your cruise.
It is the job of the suite concierge to make sure everything is going well, and they are the problem solver for suite guests.
Part guest relations, part dining guide, and part event coordinator, the concierge is empowered to do a lot, especially when problems arise. In a lot of cases, the concierge may have inside information on changes occurring onboard and know exactly who to reach out to about most situations.
The suite concierge will have regular hours they are available in the Suite Lounge, so be sure to stop in and say hello on the first day to not only meet them, but get a copy of their schedule.
Hotel Director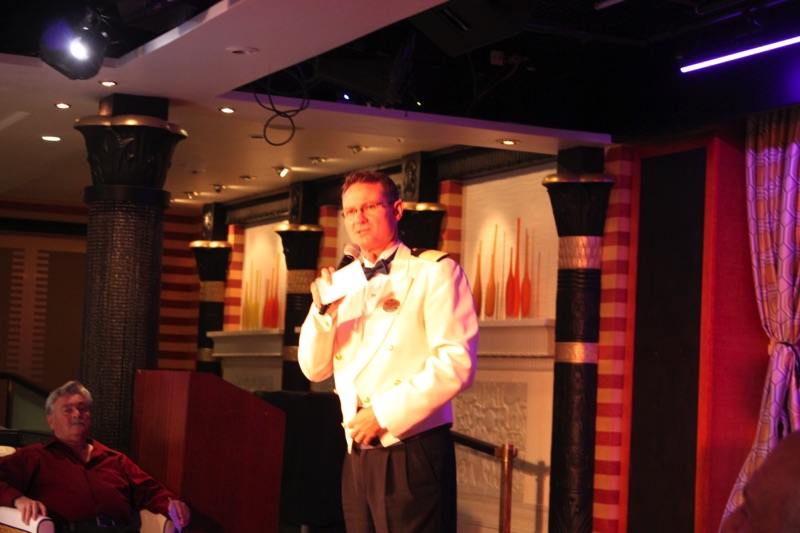 The hotel operations is a massive component to a cruise ship, and at the top of the chain is the hotel director.
A cruise ship hotel director is in charge of all aspects of the hotel-type operations, including everything related to your cabin and housekeeping.
The reason to reach out to the hotel director is for something your stateroom attendant cannot easily handle, such as mechanical issues that are not resolved quick enough or even issues with other guests.
While you want to start off with your stateroom attendant for nearly every issue, if a problem lingers or the resolution is not up to your liking, be sure to reach out to the hotel director.
You can always call down to Guest Services to get the extension of the hotel director and quickly get in touch with him or her.
Cruise Director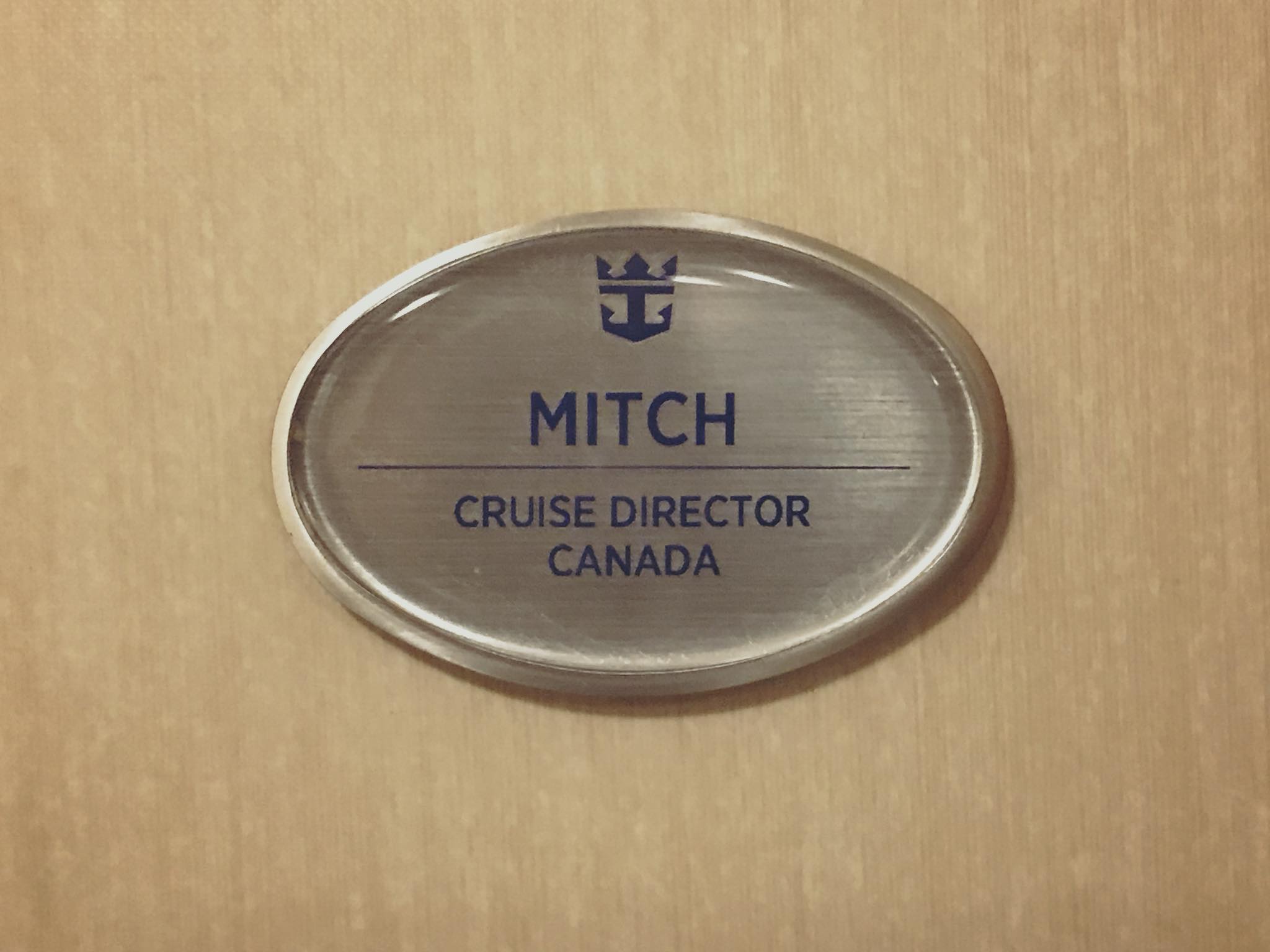 You might wonder why you would need to get a hold of the cruise director, but if you are anything like me, you do not want to miss out on any of the fun activities onboard.
The Cruise Director manages the activity and sports staff onboard, and she or he are the person that can answer questions about scheduling, as well as who to talk to about special requests.
With so many things to do on a cruise, it is easy to miss out on something. It is a good idea to speak to the cruise director if an activity is not running well, or if you want to inquire about an event you had on another cruise.  Heck, if your group wants a space to do an activity, the cruise director may be able to assist in getting space for you.
Guest Services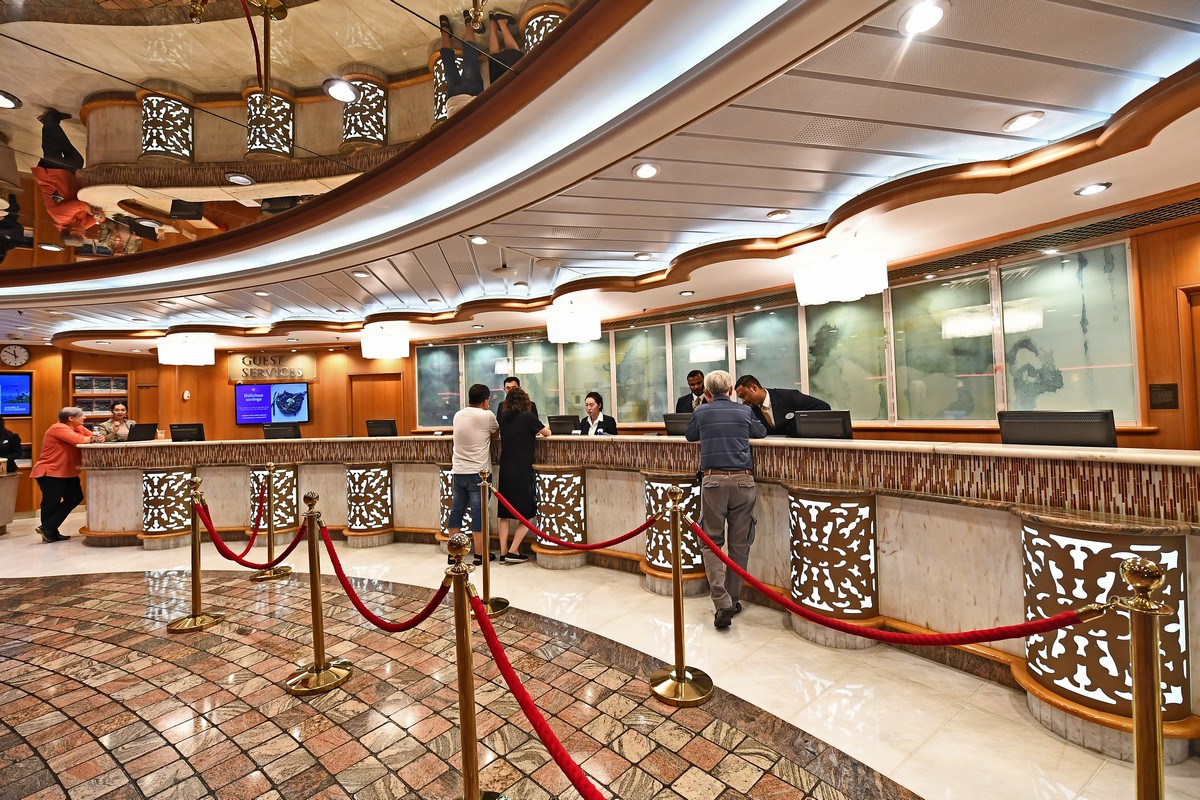 When in doubt, the catch-all is to contact Guest Services for any issues you run into.
You would be surprised how many issues Guest Services can directly assist with, but if they cannot, they will put you in contact with someone who can.
Do not hesitate to reach out, even just to ask if what you are seeing is a problem or not. Don't be shy that you are asking a "dumb question" or are being a bother. They are there to help, and odds are they have seen it all by this point.
Guest Services is your go-to call during late or early hours, when other crew members may otherwise be unavailable.
Don't forget your travel agent
If you think the job of a travel agent ends once you get on the cruise ship, you are very mistaken.
Travel agents can be a great resource while you are on a cruise to answer questions, especially if you are seeing a discrepency between what you expect and what the crew onboard are telling you.
Missing onboard credits, stateroom assignment information, gratuities and more are problems your travel agent can address with the shoreside team while you enjoy your cruise.
A quick email to your travel agent to clarify something is a great tool to keep in your back pocket if the need arises.