In:
The impact of a 30 day suspension of all Royal Caribbean sailings around the world can be felt in a variety of areas, including the crew members who work on Royal Caribbean's ships.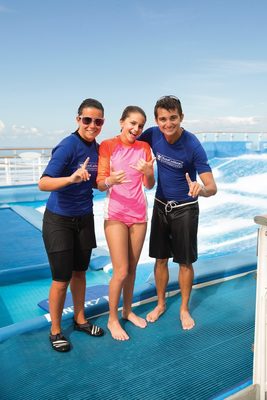 With no sailings to conduct, many Royal Caribbean fans began to wonder what the crew's fate would be and how would they fare during this cessation. After all, the crew are well-known for their dedication to making the onboard experience excellent, and there was some concern early on that perhaps crew would have to return home.
From the start of the pause, Royal Caribbean reiterated its dedication to the safety, health and well-being of its staff and crew members.
In short, crew members are remaining onboard their ships until Royal Caribbean resumes operations. 
Royal Caribbean's Best Job at Sea contest winner, Cassandra Aragon, indicated that the crew are still getting paid during this time.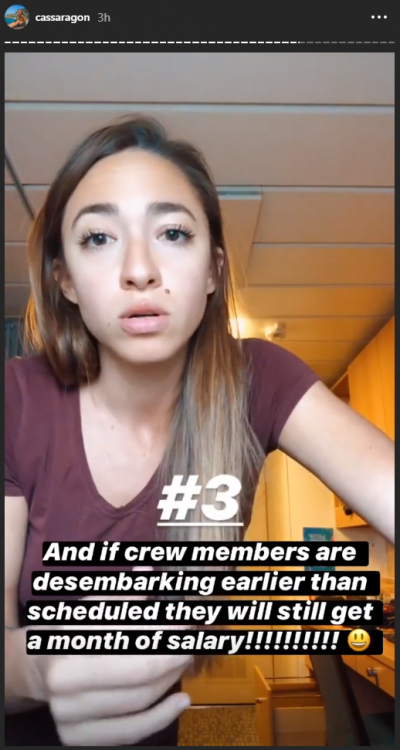 Cruise ships still require maintenance and upkeep to ensure the ship is ready to resume service the moment it is safe to do so.
In the meantime, the crew are taking advantage of some time onboard without any guests, and the ships seem to be playing host to them.
While Royal Caribbean itself has not commented on specifics, we have gotten a look at what the crew are up to during this period from social media posts.
Cory Rogers, the Cruise Directory on Liberty of the Seas, shared a video of the Royal Promenade decked out for St. Patrick's Day and enjoyed purely by the crew.
The team is in high spirits and all extremely positive. Still strange not having guests onboard as we are not used to it and we are currently making history! All the crew have been given free WiFi to stay connected to their families and friends back home. 
Chris Wong, is the Casino Host on Oasis of the Seas, and has been posting daily vlogs updating what is happening onboard his ship during this shutdown.
Mr. Wong talked about the sanitization efforts he and the crew have been taking to keep the ship as clean as possible, as well as sharing how certain guest venues have been opened up to crew members. This includes Chops, Johnny Rockets, the pools and more.
One constant during the coronavirus outbreak has been the changing nature of news that alters daily.
Mr. Wong mentioned in today's video that the Captain of Oasis of the Seas mentioned some crew would start to head home, but there are still questions on how many crew will be sent home, and what things will look like in the coming weeks.