In:
In the months since Royal Caribbean suspended operations, the cruise line has made protecting and repatriating its crew its top priority.
Recently, Royal Caribbean executives have specifically called out the hard work its teams around the world are doing to help get crew members home, despite daunting legal hurdles.
Crew comes first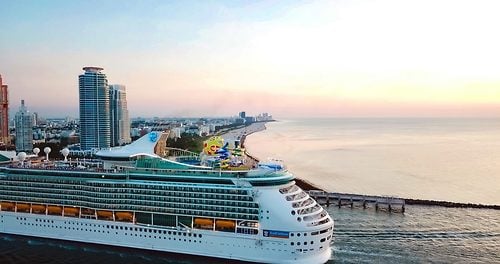 Royal Caribbean Cruises Ltd. Chairman Richard Fain started off his quarterly results calll with Wall Street analysts by making a point to say crew repatriation is its first priority, even ahead of the company's financial future.
"Obviously, our industry and our Company are undergoing unprecedented challenges, and we are having to quickly adapt to this new and evolving environment. But, our priorities are clear, we will work to protect the safety of our guests and crew, we will proactively enhance our liquidity, we will protect the Company's brands and our travel partners, and we will define and prepare for a new normal."
The task of getting crew home is more than simply buying a plane ticket home. Countries around the world, including the United States, have added complex new regulations and travel restrictions meant to protect its citizens at home, while making it extremely difficult for citizens abroad to return simply because they are on a cruise ship.
"In the two months since we suspended operations, we've been working tirelessly to safely repatriate our guests and crew members to their homes," Mr. Fain elaborated,  "Our crew come from more than 100 countries around the world with widely different safety protocols and travel restrictions. This has turned, what should be a simple task into a monumental one."
"It's really hard to convey the complexity of the process to somebody who's used to making simple travel arrangements. But, our teams are working around the clock with the multitude of governing bodies to repatriate our crews as soon as possible. We've even gone to the extent of using our ships as transport vessels and currently have nine ships carry more than 10,000 crew members back to their home countries. It's a complex and expensive way to do it. But it's a most reliable way to get these men and women home to their families as quickly as possible. And therefore, we've undertaken to do it this way."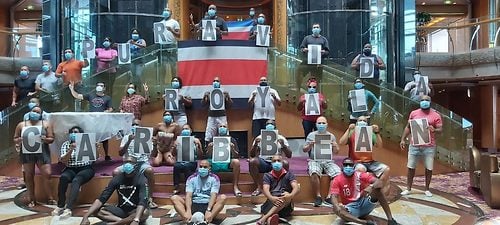 Royal Caribbean International President & CEO Michael Bayley spoke at length about the work being done by the cruise line to get crew home safely, despite inaccurate media reports to the contrary.
Mr. Bayley characterized getting crew members home as, "genuinely a massive challenge," and went on to reassure the public it is doing everything it can, "We love our crew. We are doing everything in our power to take care for them, and to make sure that they get home to their families."
"We're doing everything we can to take care of our crew and get them home. The crew are pleased with what we're doing, they're thankful, they're understanding."
Getting crew home by the numbers
Saying you will do something, and actually doing it, are two different things, and Royal Caribbean has been actively getting more and more crew home each week.
Mr. Bayley shared an update on Facebook that as of Friday, 22,558 crew members have been repatriated, and Royal Caribbean has plans for another 4,041 crew to make it home next week.
"We're working very hard for each member of our crew and we're getting there! By the end of the month, we're looking to have 95% of our repatriation efforts complete. There is a light at the end of the tunnel, and every day it's looking brighter."