In:
Royal Caribbean International President & CEO Michael Bayley spoke to travel agents on a webinar on Wednesday and commented on a number of commonly asked questions surrounding the current situation and the cruise line's recovery.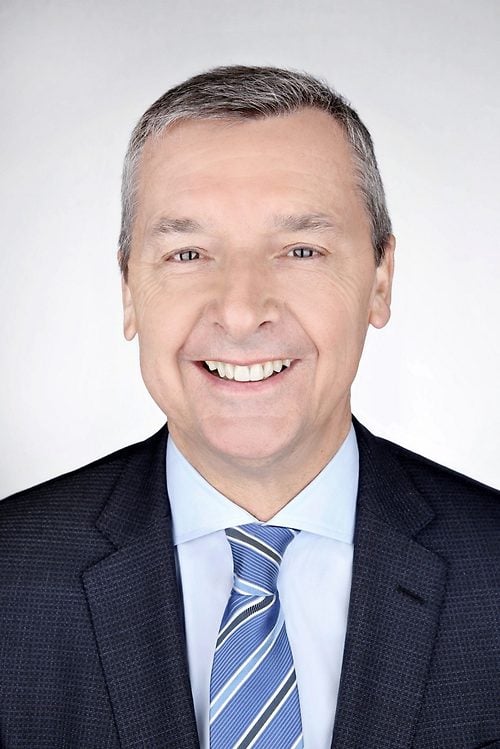 Mr. Bayley answered a series of questions that travel agents had submitted prior to the webinar about a variety of concerns related to the timing and plans to resume cruises.
The questions were all about the current situation Royal Caribbean is facing in the midst of no sailings and the global health crisis.
When will Royal Caribbean cruises resume?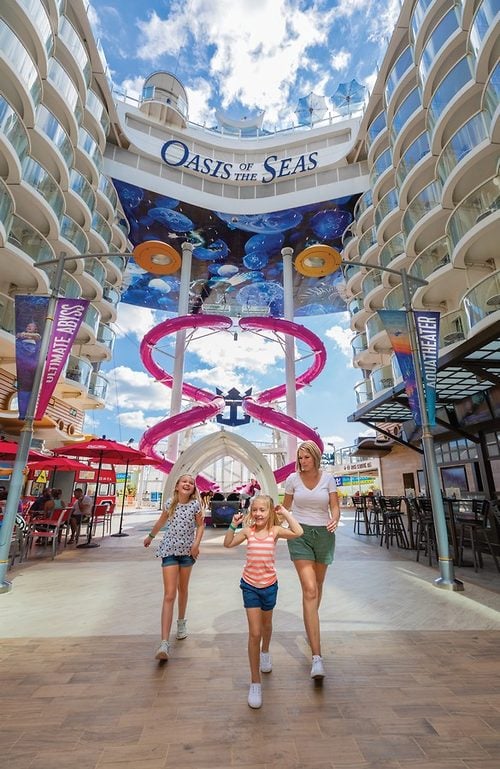 Naturally, the question everyone wants to know is when will Royal Caribbean start cruising again.
Mr. Bayley indicated internal research is showing guests are more interested in traveling again, and bookings improving, particularly for 2021. He believes people are getting fatigued with the quarantine and everything else going on, and people want to plan their vacations once this all ends.
"You need to be timing your return to service so it fits with how consumers are thinking about taking a vacation. We have some protocols that we need to really get right, and of course we need to be working with the CDC on all of these things."
"There's going to be a point in time in the future, I think, when all of these things cross and it'll be the perfect moment to announce that we'll be returning to service. I really don't know when that will be."
Mr. Bayley made a comparison to what is happening in China to what may happen in the United States and Europe. May signifies a major travel opportunity in China, and Royal Caribbean sent their team in China to visit Shanghai Disneyland to get a sense of what recovery looks like in a major tourism center in a country so hard hit. They saw a major bounce back with demand for tickets there, along with travel all around China.
Which ships will restart sailing first?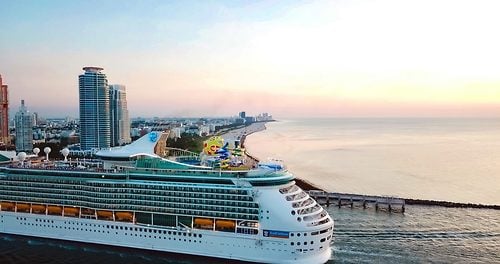 Another question posed was in what way will Royal Caribbean bring back its ships into service.
"It's pretty logical that when we restart our operations, when everything's good and when we've got everything figured out, that it will be the most popular products on the most popular itineraries with the best ships going to the best destinations."
"I would say the startup, depending upon the circumstances and timing, will be relatively gentle. It won't be a sudden, 'Wow, everything's operating.' I think we'll put our toe in the water and begin operations and make sure everything is perfect, and make sure the guests are having a wonderful time, and making sure we've got all of the protocols established."
"Probably the short product to Perfect Day will be among the first to start."
Private destinations role in recovery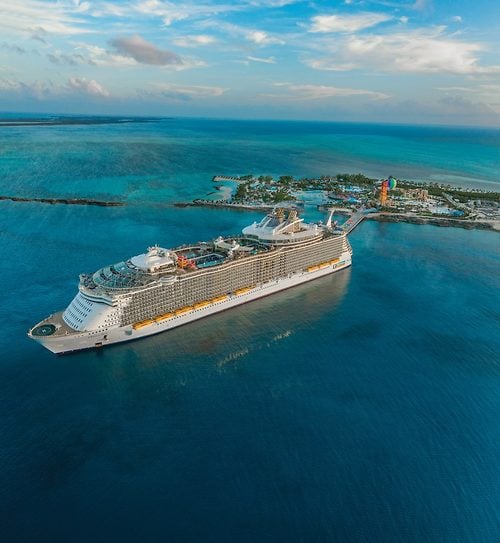 Many travel advisors were curious what role private destinations, such as Perfect Day at CocoCay or Labadee, play in starting back up.
"The great thing about the destinations is we have a massive amount of control over who comes, who goes, all of the protocols. We can manage those destinations exceptionally well. I think the private destinations will be integral to the recovery."
What will onboard experience be like for guests when things resume?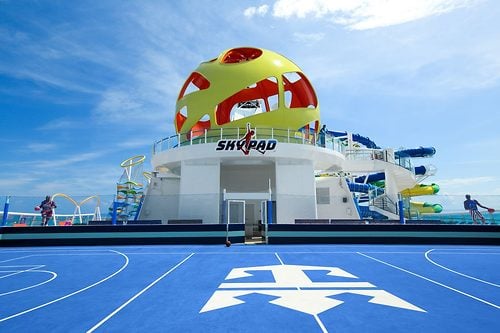 Equally high on the list of concerns among guests and travel agents alike is what will it be like to be on a Royal Caribbean cruise, especially in the first few months cruises resume sailing.
"Of course it has to be fantastic, making sure that everybody is safe, both from a practical operational perspective, and also from a very optical perspective of making sure people understand that this is good, I don't need to worry about these concerns, I'm going to have a great vacation."
"I think when we're ready to announce all of the processes and protocols that we'll be introducing, I hope people will be excited and comforted by the way that we're approaching this."
In terms of the Windjammer buffet, Mr. Bayley did talk a little about what it may look like going forward.
"We've got teams working on every single element of the guest experience, and we obviously have a team working on the buffet. I think in the beginning, there will not be a buffet in the beginning, that's how I see it. It depends again upon the timing. We will utilize the space, we will utilize the Windjammer, but in all probability it won't be a classical buffet. It will be something more akin to a restaurant."
"I think the key focus on dining, for example, is making sure that our guests have plenty of choice. But now, that plenty of choice has to be put through the lens of distancing, and safety and health, etc. in a more acute way. I think there will be changes for sure, and I think the word 'buffet' will diminish and we'll replace it with a new concept."
Will the delivery of Odyssey of the Seas be delayed?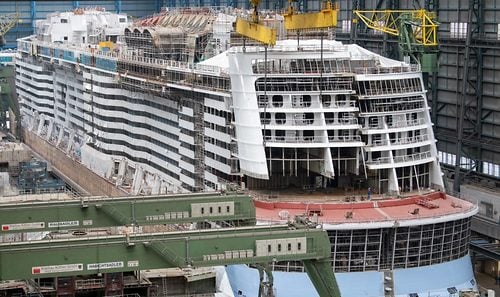 Last week it was disclosed that new ship deliveries will be delayed, and that lead to a question about if Odyssey of the Seas will be on time or not.
"We are working on that with the yard. Everything was on schedule. There have been delays because of obviously there has a lot going on around the world, and it impacted the shipyard at the same time. Our newbuild organization is deep in project discussion now with the yard itself. We don't have any definite dates yet. I would hope in the coming weeks we will have something firmed up."
"I think there may be some delays, but we're working through it as a team to try and figure that out."
What Royal Caribbean is doing to repatriate crew members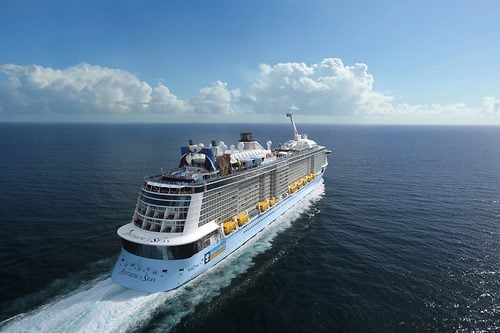 At one point, Mr. Bayley interrupted the question and answer session to bring up a point he wanted to raise concerning the work Royal Caribbean is doing to repatriate its crew members, as well as dispel inaccurate media reports on those efforts.
Mr. Bayley characterized getting crew members home as, "genuinely a massive challenge," due to being caught in the middle of different laws and restrictions related to quarantine rules.
"We've been getting those crew home over the past two months, and we've managed to get over 10,000 crew home and we've got about another 20,000 crew going home in the coming weeks."
Related to those efforts, Mr. Bayley commented on news reports that painted a different picture than what the cruise line was conducting.
"There were some media reports that quite honestly we're one-sided and really unfair," Mr Bayley stated.  "I can assure everybody that we are passionate about our crew. We love our crew. We are doing everything in our power to take care for them, and to make sure that they get home to their families. By the way, over a thousand crew decided they just simply wanted to stay on our ships because they didn't feel safe going home."
"We're doing everything we can to take care of our crew and get them home. The crew are pleased with what we're doing, they're thankful, they're understanding."
What will happen to the President's Cruise this year?
One travel agent wanted to know what the outlook was for this year's President's Cruise in Europe and if it will occur.
Mr. Bayley responded, "I'm feeling pretty bullish that I'm going to be on that President's cruise, and I'm really looking forward to it."
Will there be a shift back to smaller ships?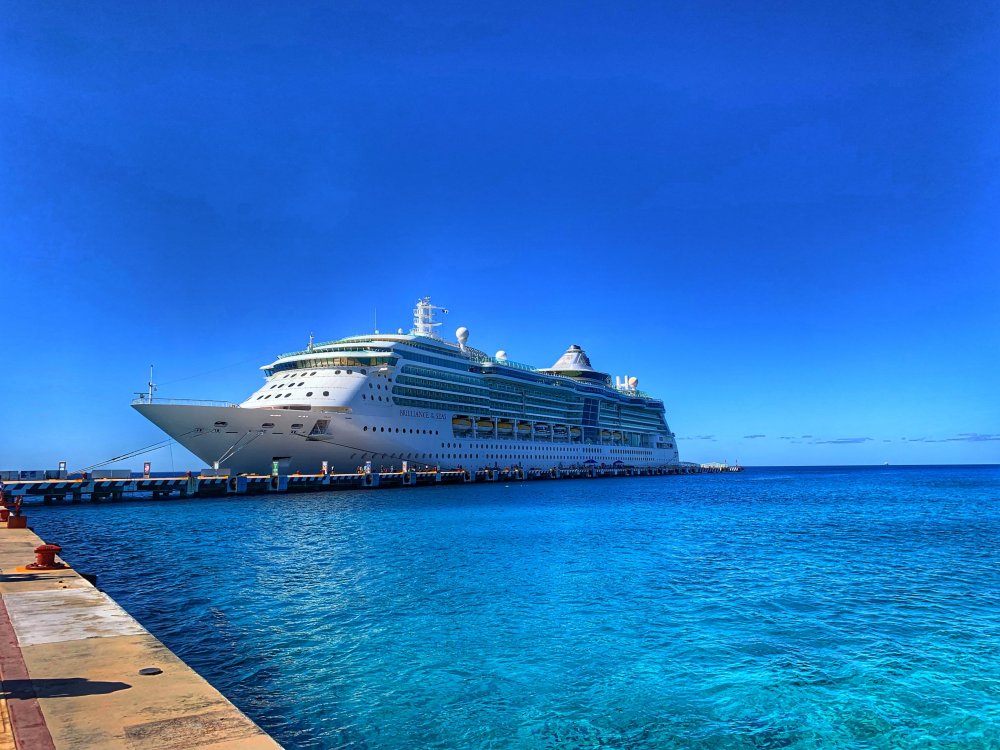 Another question brought up was if the current health crisis will lead Royal Caribbean to shift back to smaller ships instead of larger ones.
"Through the lens of COVID-19, it's really about density and space. I think people may assume because there's less people on a smaller ship, that makes it better, but that's really not correct. A larger ship has a lot more space."
What questions would you ask Michael Bayley? Share your top concerns in the comments!