In:
When you decide to book a Royal Caribbean cruise, you have to decide between a refundable cruise fare or a non-refundable cruise fare. The decision to opt for one or the other largely has to do with your risk tolerance, personal preferences and how you vacation.
Here is a quick breakdown of what to consider before booking a cruise.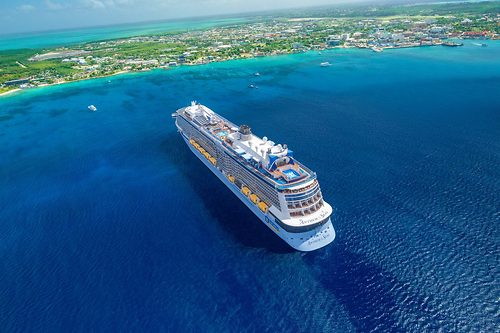 What is a refundable cruise fare?
A refundable cruise fare is a booking made in which if the sailing is canceled prior to the final payment date, Royal Caribbean will issue a full refund of any deposit/money paid towards that reservation.
Historically, refundable cruise fares were the norm and they offer greater flexibility especially if vacation plans are not firm. Booking a cruise vacation months or years in advance can be difficult when trying to account for time off of work and other personal responsibilities.
Provided the reservation is before final payment date, refundable cruise fares are eligible for repricing, as well as changing to a different sail date or ship without penalty.
What is a non-refundable cruise fare?
Non-refundable cruise fares are bookings for a Royal Caribbean cruise in which if the guest opts to cancel a non-refundable booking prior to the final payment due date, Royal Caribbean will issue a future cruise credit in the amount of the deposit paid minus a $100USD per person service fee to the guest named on the canceled booking. Such Future Cruise Certificates can be applied towards your future.
The reason to book a non-refundable cruise fare is because the price is lower than a refundable cruise fare and they have become popular with cruisers who are interested in the lowest possible price for their cruise vacation.
Change fees are only incurred should an adjustment to the ship and/or sail date occur; therefore, no change fee will be assessed upon swapping between category types on the same ship and sail date (such as in the case of a price drop).
It is worth noting you can change from refundable to non-refundable fare at any time (but not back).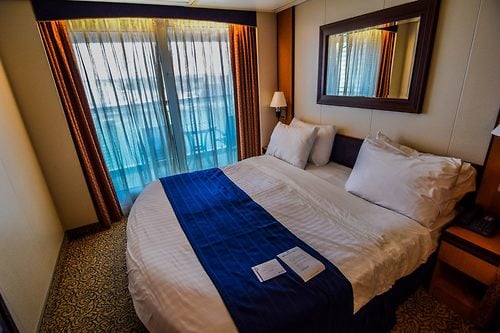 What to consider before choosing the cruise fare
Price: We would be remiss if we ignored the most compelling reason to book a non-refundable cruise fare and that is the price.  Often non-refundable cruise fares are hundreds of dollars cheaper than refundable cruise fare.  Multiplied by many people in a group and the savings can be substantial.
Flexibility: How flexible do you need to be with your sail date?  Are you dead set on the sailing and ship you are on? Or is this a placeholder reservation that you are not too certain you will sail on? These sort of questions are at the heart of deciding between a refundable and non-refundable fare. The more doubt you have about your plans, the less compelling a choice non-refundable cruise fare becomes.
Stateroom type: If you are staying in an upper suite, the decision has been made for you. Royal Caribbean made the change to enforce only non-refundable fare options for its suite inventory. This also holds true for guarantee categories, including W/WS, X/XB, XN, Y/YO, and Z/ZI.
Still unsure which to pick?
When in doubt, go for refundable cruise fare for the flexibility it provides. It may cost more money, but if you are still "on the fence" about your plans, the knowledge of being able to cancel and get a full refund before final payment date is a great choice to have.
Moreover, we recommend talking over the decision with a good travel agent.  Travel agents are a wealth of knowledge and have seen pretty much every booking scenario (and nightmare) you could imagine.  Their years of experience can be invaluable in choosing the right cruise fare and the best part is their services and consultation should cost you absolutely nothing extra.
Which cruise fare do you typically book? Do you still have a question about cruise fares? Let us know in the comments below!