In:
Every cruise ship has a couple sets of elevators, but if you are able-bodied, there are some good reasons to skip the elevator.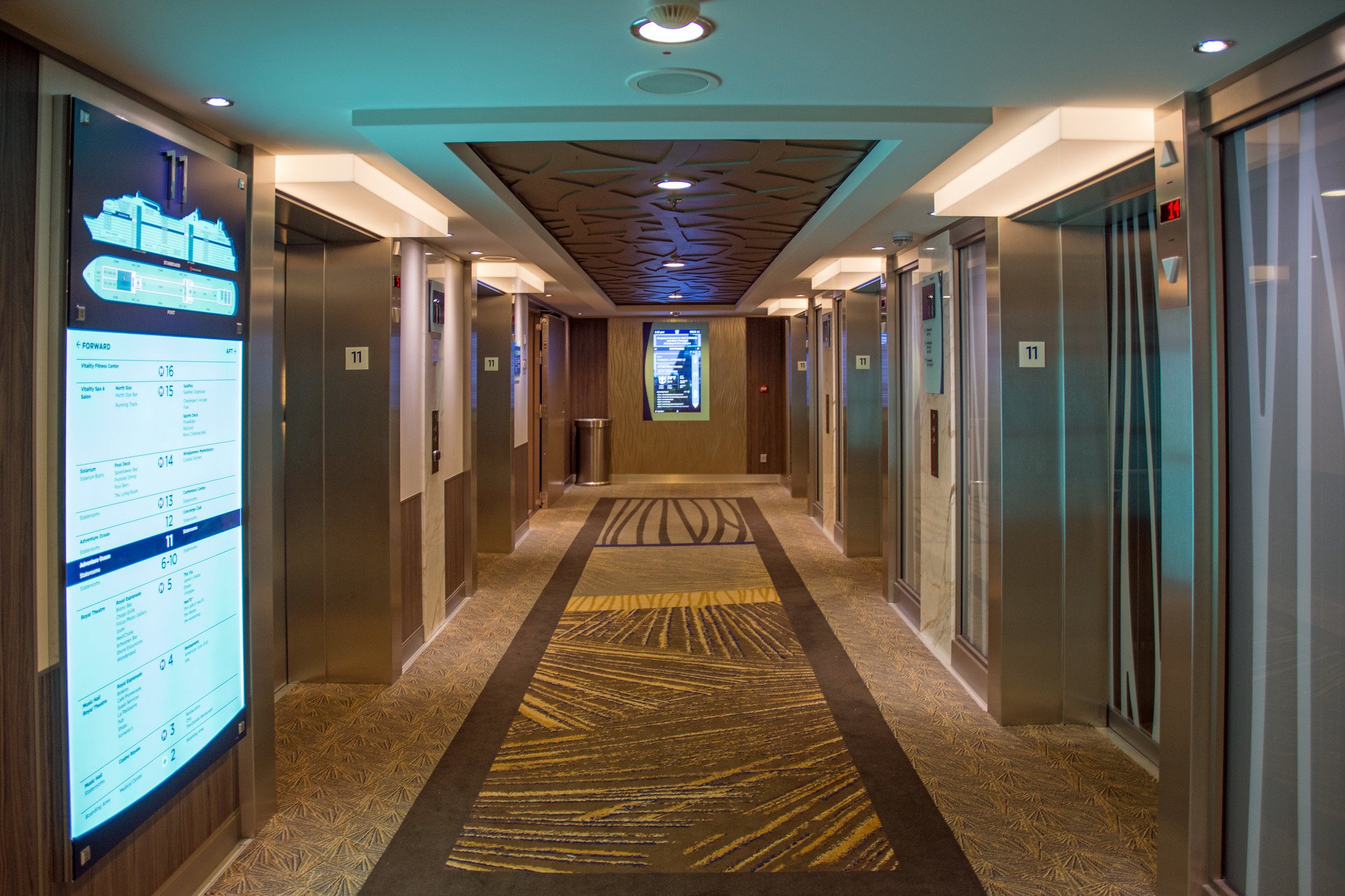 Elevators are a convenient means of traversing many decks of your ship, but between the realities of cruising and new health protocols, skipping that elevator ride may make more sense.
As an alternative, you will find stairs near any elevator bank, usually in the middle of the ship and towards the back.
Here are a few good reasons to bypass the elevators on your next cruise and take the stairs instead.
Wasting time waiting for them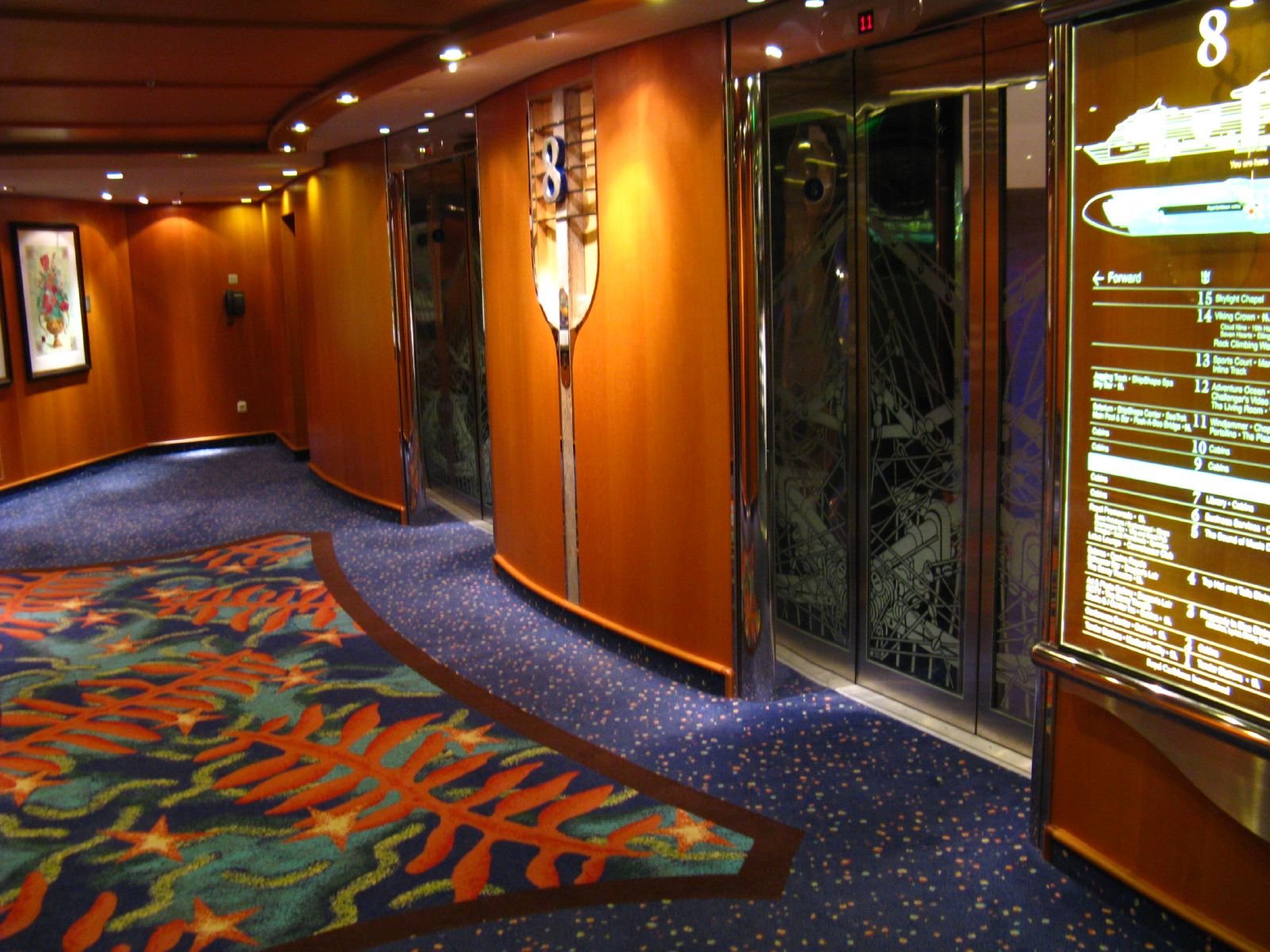 Elevators seem like a great idea, until you stand around waiting for one to not only arrive on your deck, but have room for you.
Unfortunately, elevators tend to take a while to get to your deck (especially during meals or on port days) and the time you stand around waiting for an elevator exceeds the time it would have taken you to just take the stairs.
Even when the elevator does arrive, they are often crowded and all too often it stops at every floor, taking forever.
Makes room for those that really need it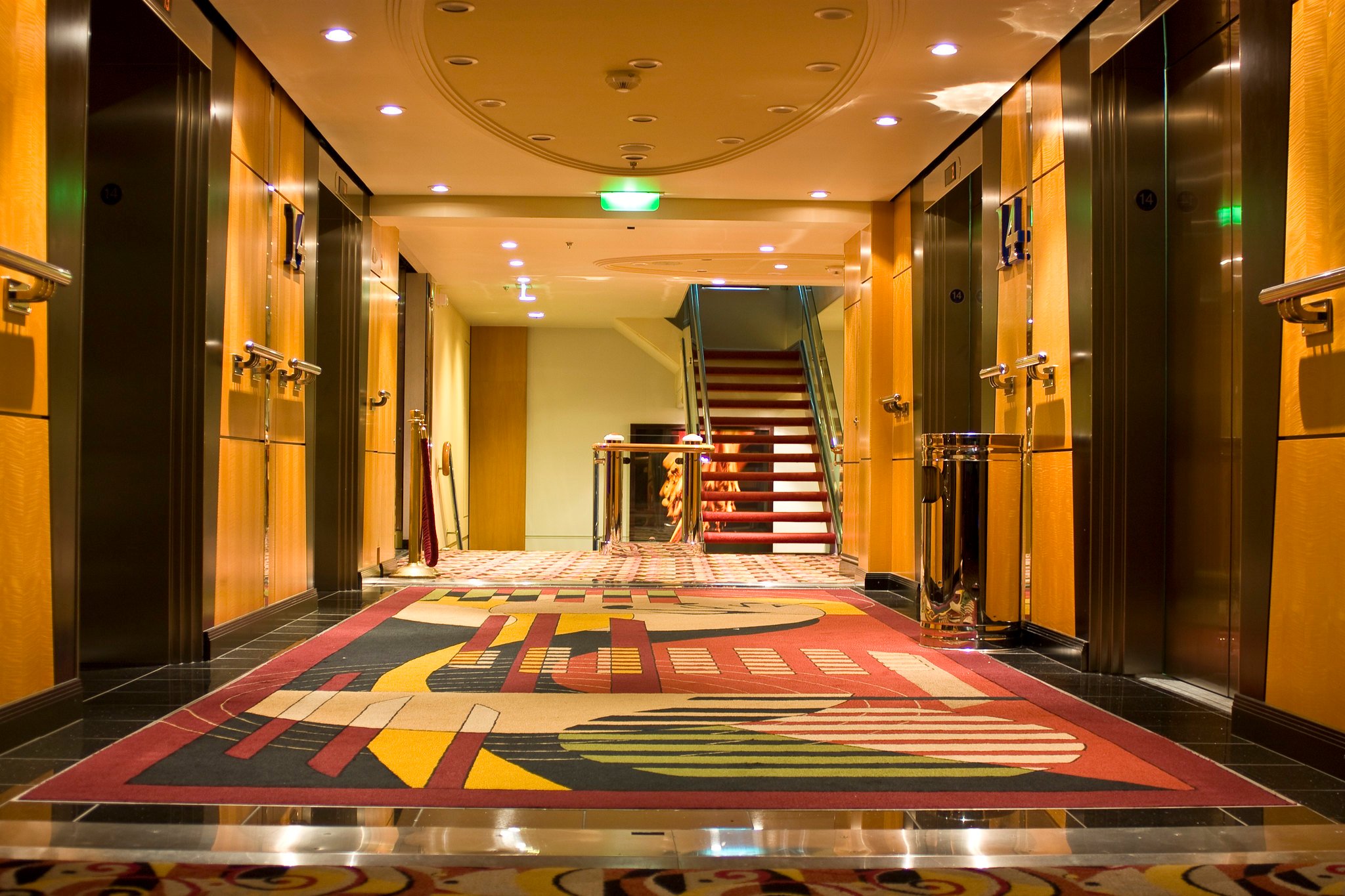 As I previously stated, if you are able-bodied and can take the stairs, it has an added benefit of freeing up the elevators for other guests who must rely on the elevator.
Shipmates with strollers or wheelchairs have no choice but to use the elevator, and your decision to bypass the elevators means more opportunity for them.
Healthier to take stairs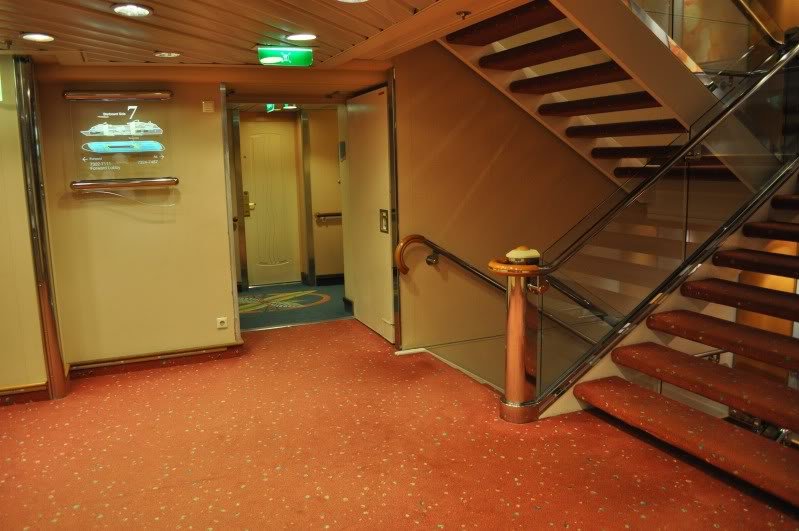 One of the best reasons to bypass the elevator and take the stairs is the opportunity to burn off a few extra calories.
By taking the stairs, you will not only get to your destination just as quickly as waiting for the elevator, but it you will help burn off all those extra calories you had earlier in the cruise.
Walking up and down the stairs is great for your body and you can burn off that cake from dessert without having to hit the ship's gym.
New health protocols will make elevators more difficult to get one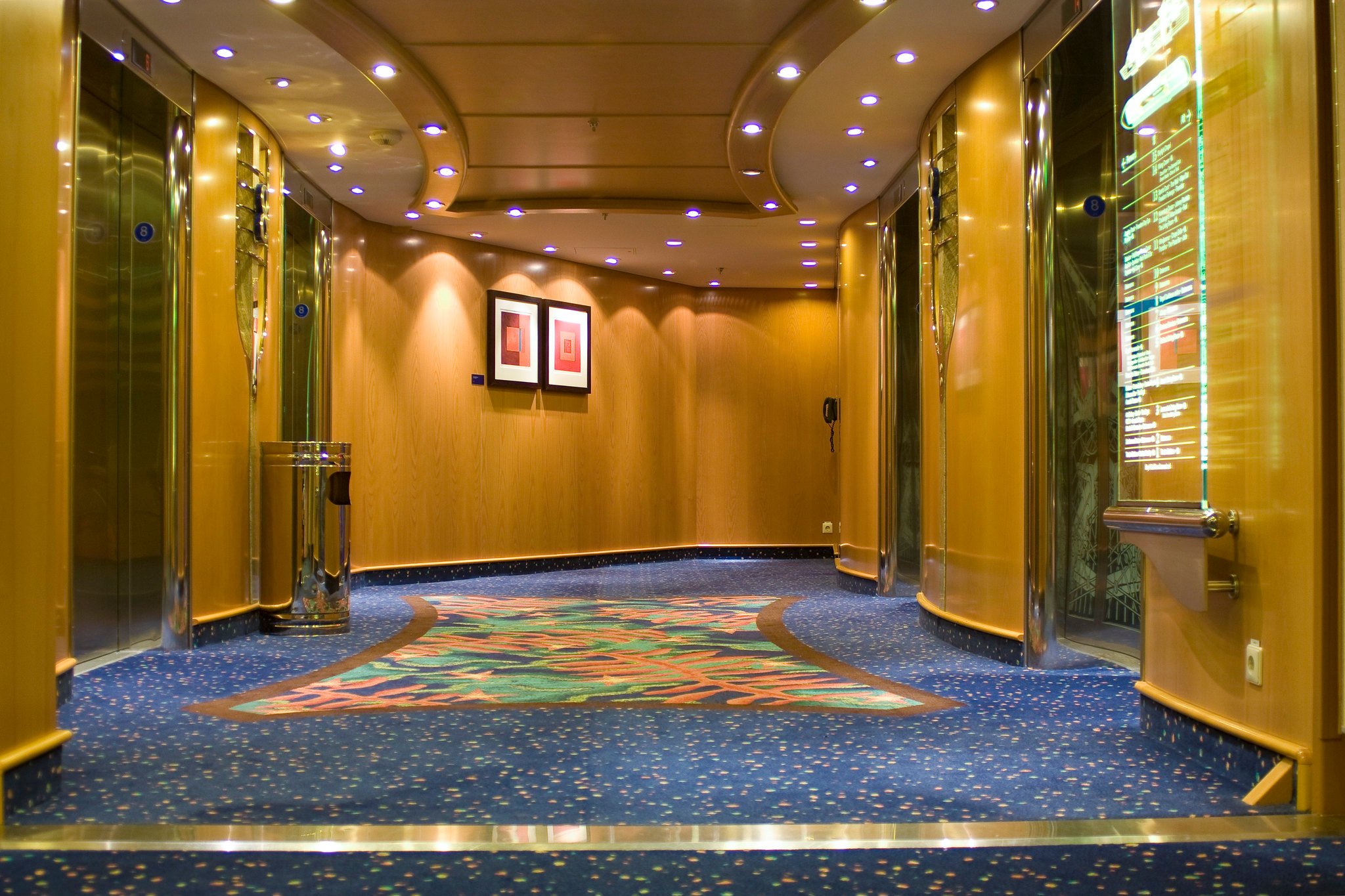 Another reason to use the stairs may be going on a cruise means the elevator will be very limited once cruises restart.
Royal Caribbean's new set of protocols that encourage social distancing stipulates that elevators are limited to four people at a time or your travel group only. 
Stairs are available as usual and railings are cleaned frequently.
Tip: Pick a room near a popular area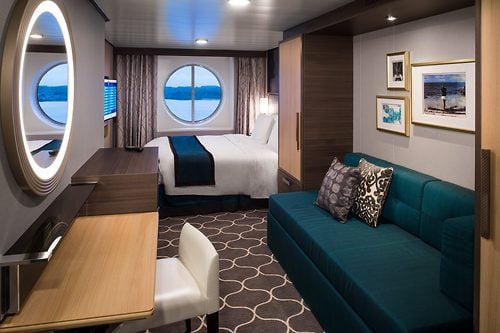 In order to reduce your dependency on an elevator, you might consider picking a stateroom near a popular area of the ship.
If you plan to spend a lot of time on the pool deck, perhaps book a cabin towards the top of the ship so you only have to go up a deck or two to reach the pool.  Plus, the Windjammer buffet and Adventure Ocean kids club tends to also be on the same deck as the pool.
Or you, might consider booking a cabin as close to the Royal Promenade to not only be accessible to the many events there, but only a few decks down to the dining rooms or gangway on port days.
Choosing a stateroom in close proximity to an area of the ship you may spend more time at can make the decision to use the stairs much easier.