In:
Packing for an Alaska cruise can seem daunting at first, but in reality, it just requires a little more preparation than going on a cruise elsewhere in the world.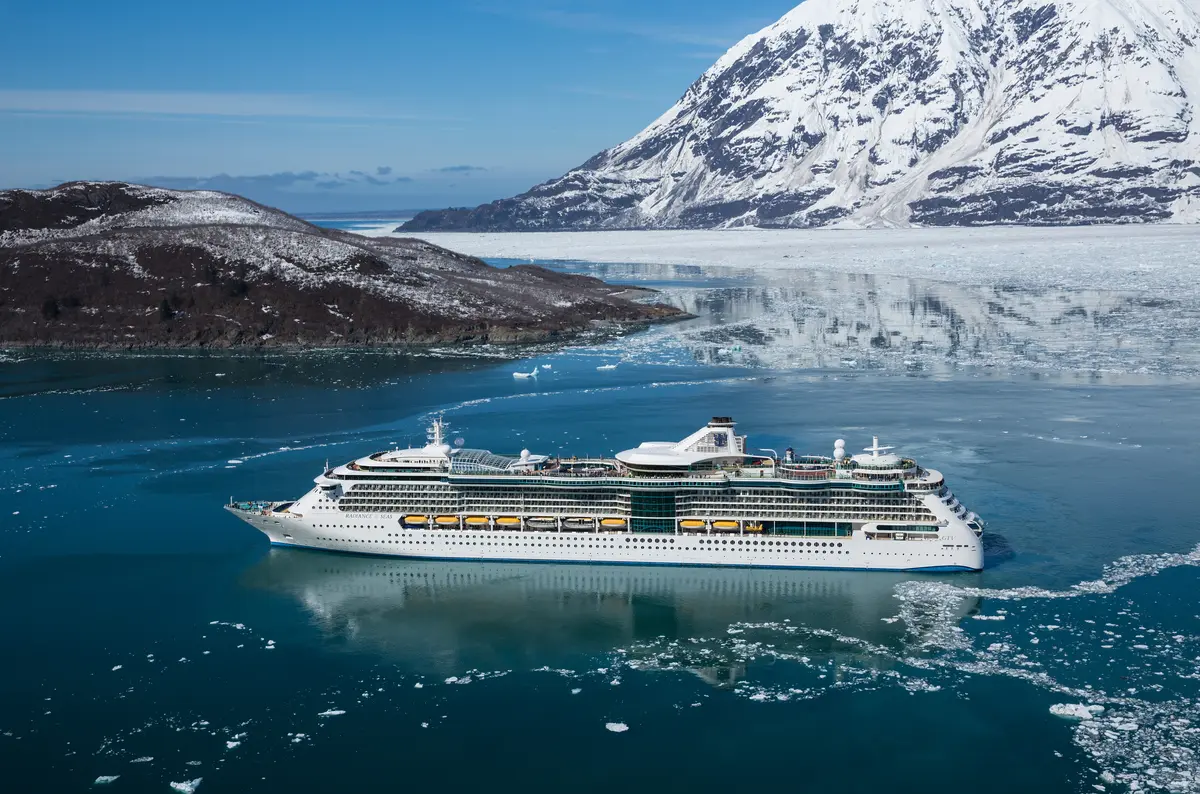 Once you have an idea of the clothes you should pack for an Alaska cruise, you may wonder which gadgets and accessories to bring. Items like a waterproof bag, binoculars, and sunscreen can make your Alaska cruise experience a lot more enjoyable.
This list will help you decide which items to bring on an Alaska cruise to enhance your experience and avoid any potential mishaps along the way.
This post contains affiliate links, however, all opinions expressed are exclusively my own. As an Amazon Associate, Royal Caribbean Blog receives commission from qualifying purchases.
Water resistant day pack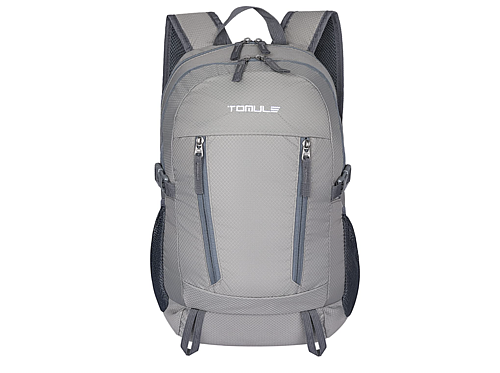 It's important to have a waterproof or water resistant day pack to bring with you in port. The weather can rapidly change in Alaska, with rainfall often sporadic and unpredictable.
Likewise, many shore excursions on an Alaska cruise take place near the water. Whether on a whale watching tour or kayaking, keeping your electronics and valuables dry is a must.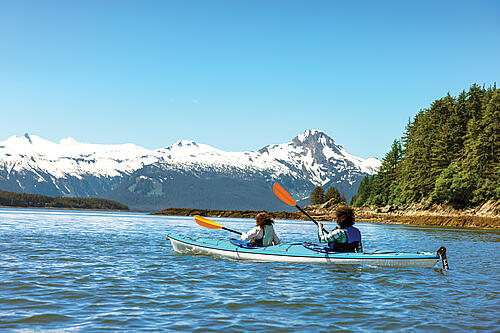 Water resistant backpacks should be sufficient in most scenarios, although 100% dry bags can be a safe option, too.
Some backpacks are able to be packed down into a very small size, which can be helpful for those traveling on airplanes or with limited room in their suitcase.
Binoculars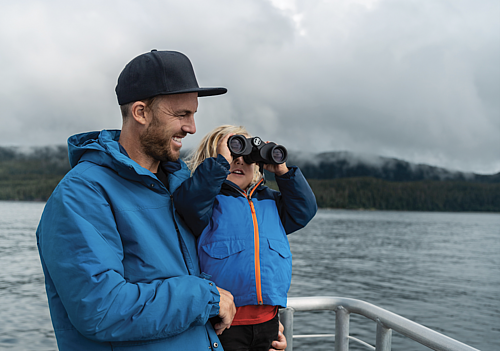 Binoculars may not be an item used regularly at home, but they are especially nice to have on an Alaska cruise.
You never know what the day's sights may bring in Alaska. Whether you want to catch a closer glimpse of a glacier, eagle, or even a bear, you'll be grateful to have binoculars.
Binoculars are a budget-friendly item and the most basic pair will work for the majority of cruisers. Here is a pair of binoculars we recommend taking with you to Alaska.
Camera for an Alaska cruise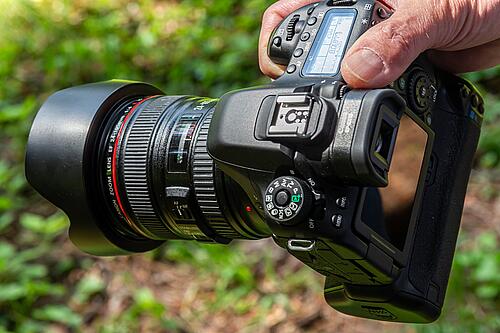 Alaska is a dream destination for photography enthusiasts. Spectacular landscapes and wildlife are in abundance on an Alaska cruise, tempting many cruisers to pack their best camera equipment.
If you already have a camera at home, be sure to pack both a wide angle and telephoto lens to ensure you can capture the best of Alaska's scenery and wildlife.
If you are looking to purchase a camera to take with you on an Alaska cruise, here are a few entry-level cameras to consider:
It's not necessary to buy a whole set of professional camera equipment before a cruise, though. Most new phones have excellent picture quality, and there are even attachable lenses made specifically for phones that can improve wide angle or close-up shots.
Waterproof case for cellphone
Similar to a water-resistant daypack, having a waterproof case for a cellphone can be handy. With a waterproof case, you'll be able to take photos and videos of Alaska's scenery or wildlife no matter the weather conditions. 
You can wear these waterproof cases around your neck, too, which allows for easy access to your phone's camera when on an excursion.
Snacks
Port days in Alaska are often long and active, so having a few snacks packed in your bag can be helpful. While taking fresh food off the ship is generally a no-no, bringing pre-packaged snacks like granola bars and trail mix is permitted.
Packing snacks is a great tip if you are traveling to Alaska with kids, too, as they may get hungry and cranky during the day.
Sunscreen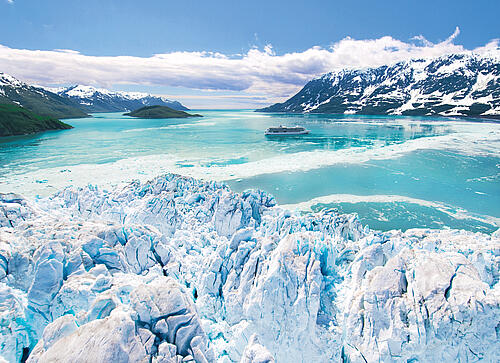 While Alaska may have unpredictable weather and rain during your cruise, the sun can get strong in the peak summer months. Sunlight also reflects off of snow and ice, so spending a few hours outside on a sunny day can lead to an unfortunate sunburn later on. 
You won't need as much sunscreen as you would use on a Caribbean cruise, but having a small pack of sunscreen with you will be convenient when the sun comes out.
Mosquito repellent
You may come across mosquitos during your Alaska cruise, especially if you are traveling to Alaska in the middle of summer. And while they likely will not be swarming around the ship while at sea, you run the risk of being bit while in port.
The good news is that mosquitos are more prevalent at dawn and sunset, which coincides with the times guests are on the ship instead of on land. However, it's still a good idea to pack insect repellent with you for an Alaska cruise to help mitigate any mosquito issues. 
Mosquitoes are usually worse inland than on the coast, so bringing insect repellent is extra important for those doing a Cruise Tour to Denali and other interior destinations before or after their cruise. 
Seasickness medication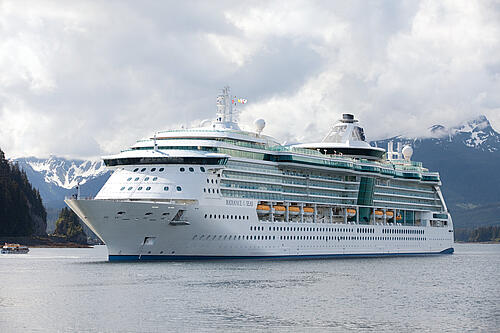 An Alaska cruise can be more likely to encounter high winds while at sea compared to a Caribbean or European cruise. Rougher seas are more common in the shoulder seasons of May and September compared to the summer, but can happen at any time.
Even in the roughest sea conditions, most passengers will be fine. However, if you are prone to seasickness or are nervous, it might be a good idea to bring remedies with you to Alaska, such as a Sea-Band or dramamine. 
Cards, games, and books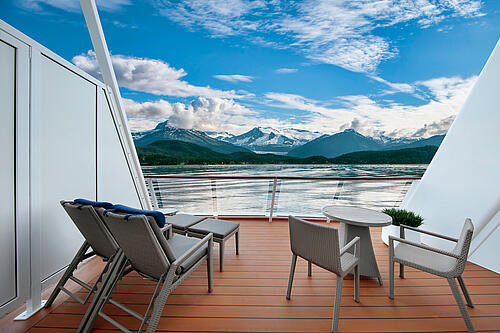 Just like all Royal Caribbean cruises, there are endless activities and events happening throughout the day. Alaska cruises tend to have a more relaxed vibe, though, with many passengers opting to sit near a window or outside and watch the scenery pass by.
Bringing a pack of playing cards or games can be a great way to pass time as you sail to Alaska and through the Inside Passage.
A few nice spots to play cards while at sea are at the back of the Windjammer between meal times or at a quiet lounge onboard, such as the Schooner Bar or Viking Crown Lounge.
Packing a book is also a great item to bring with you on an Alaska cruise. While Royal Caribbean ships have libraries onboard, book selections are limited (recently the onboard library has been closed due to Covid-19 protocols).
Peaceful reading spaces onboard are at Two70 on Quantum Class ships and at the lounges in the aft of deck 6 on Radiance Class ships.