In:
Binoculars may not be an item you use often at home, but they definitely come in handy on an Alaska cruise. Being able to view Alaska's scenery "up close" from hundreds of feet away brings you closer to nature, whether spotting whales, bears, eagles, or glaciers from the binocular's lens.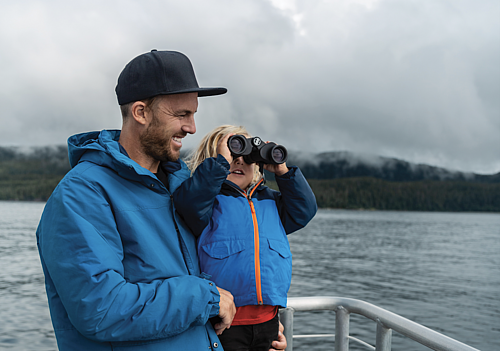 Binoculars come in all shapes, sizes, and budgets. There's no need to spend hundreds of dollars on a pair of binoculars for your Alaska cruise, but you don't want to buy a pair at the dollar store, either.
Here's our list of the top 5 binoculars to buy for an Alaska cruise that are sure to enhance your experience in the Last Frontier.
Note: this article contains affiliate links, which means Royal Caribbean Blog gets a commission for purchases made. There is no additional cost to you.
Occer 12x25 Compact Binoculars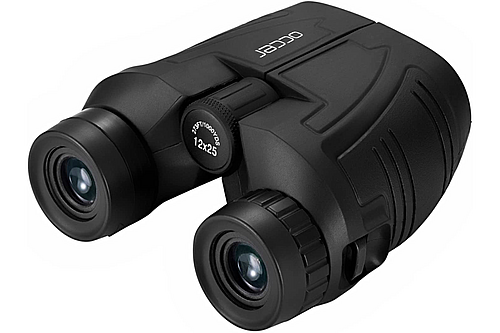 Purchase the Occer 12x25 Compact Binoculars on Amazon here.
These are the binoculars I purchased for my Alaska cruise last year. While I admit I knew nothing about binoculars and what was considered "good" in terms of quality, I was extremely pleased with these Occer binoculars. For only $35.99, they make a solid pair of binoculars for a first-time user.
One problem with cheaper binoculars is that they can lack stability, making it frustrating to keep your focus on an object through the lenses. While these Occer binoculars aren't the most fancy pair out there, I was pleased with the lens quality, clarity, and stability.
Related: What should you bring on an Alaska cruise?
SkyGenius 8x21 Small Compact Lightweight Binoculars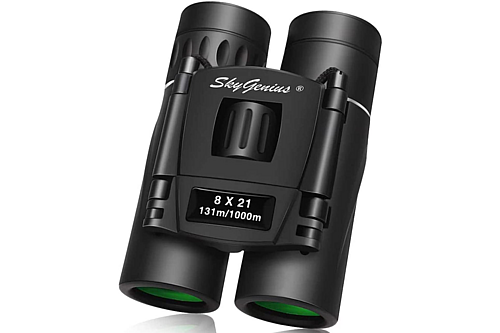 Purchase the SkyGenius 8x21 Small Compact Lightweight Binoculars on Amazon here.
If you're looking for another budget-friendly binocular option, this pair of SkyGenius binoculars is not only lightweight, but compact, meaning it will fit into the smallest of daypacks on your Alaska cruise!
At only $20, these binoculars can have a huge impact on your Alaska cruise experience. There's no need to lug heavy binoculars around port, and these binoculars may even fit in your pocket!
These can also make a great pair of binoculars for kids due to the low cost and small size.
Leupold BX-4 Pro Guide HD 10x42mm Binocular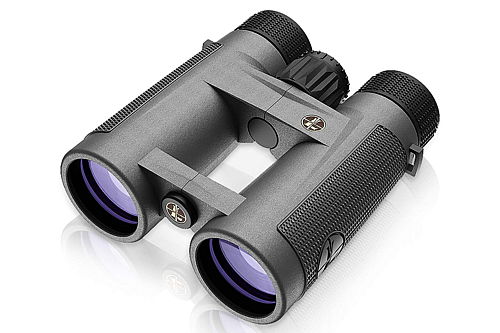 Purchase the Leupold BX-4 Pro Guide HD 10x42mm Binocular on Amazon here.
The highest quality binoculars on our list are the Leupold BX-4 Pro Guide HD 10x42 binoculars, which are priced at a staggering $599. Shockproof, waterproof, fog proof, lightweight, and ergonomic, these binoculars are a nice option for avid outdoor enthusiasts.
The binoculars provide an extremely crisp and clear image with no edge distortion, and they even have a Twilight Max HD Light Management System to provide extra viewing light at dawn or dusk.
I wouldn't recommend spending so much if you only plan to use the binoculars on your cruise and later store them in a closet. However, if you have an interest in using binoculars in your day-to-day life, such as bird watching or hiking, they can make a nice investment.
Related: Alaska cruise packing list: What to pack for your sailing
Roxant Monocular Telescope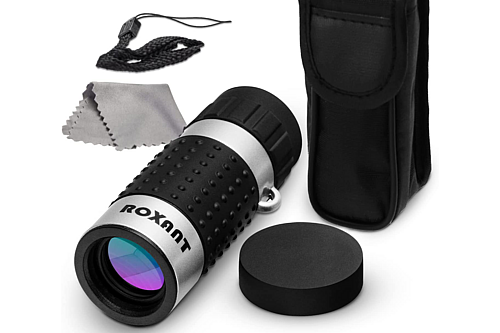 Purchase the Roxant Monocular Telescope on Amazon here.
The Roxant Monocular Telescope is not a pair of binoculars. Instead, it's a monocular, which has just one viewing tube instead of two.
There are several benefits to using monoculars instead of binoculars. Monoculars are smaller, making for easier transportation while exploring Alaska. At half the size of most binoculars, they're also more lightweight. It's easy to fit a monocular in your pocket, making for easy access when you want to catch a fleeting glimpse of a bear, eagle, or whale on your Alaska cruise.
Monoculars aren't without drawbacks, however, including increased strain on your eyes from viewing the magnified world through just one eye. Therefore, monoculars are best for a short glimpse instead of looking through it for an extended period of time.
Vanstarry Compact Binoculars for Kids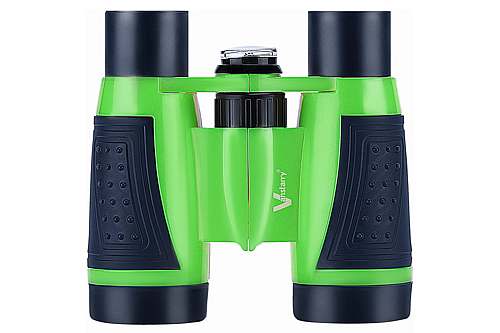 Purchase the Vanstarry Compact Binoculars for Kids on Amazon here.
If you're traveling to Alaska with young children, consider purchasing a pair of binoculars made just for kids. These binoculars will be small in size with kid-friendly colors, and while they are more like a toy compared to higher-end binoculars, they still allow kids to see Alaska's scenery and wildlife up close.
The Vanstarry Compact Binoculars for Kids have a 5x30 optical lens, and the binoculars have soft rubber surrounding the eyepieces to protect the eyes and face. They're made of rubber, too, allowing for easy grip, and come with a neck strap to prevent the binoculars from falling.
Not only that, but the binoculars come with a Compass, which can add to the fun for kids as they set off to discover the outdoors.
Related: 12 must have Royal Caribbean tips & tricks for families
Planning an Alaska cruise? Start here: