In:
When you book a cruise vacation, you will need to choose a cabin and entails determining the best stateroom for your family.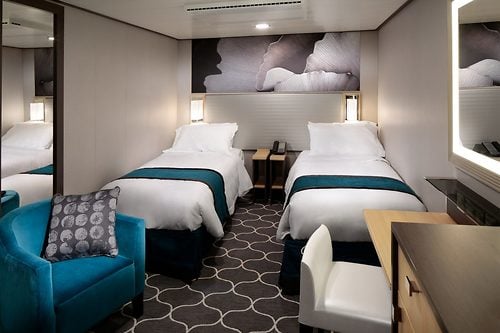 Naturally, you might be wondering what is the best room on a cruise ship. Here is a look at what to know before booking your cruise cabin.
Picking the best room on a cruise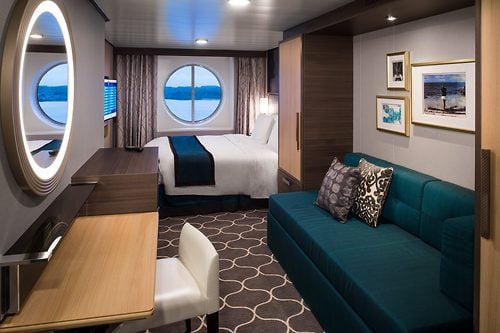 The short answer is there is no single option for everyone that is "the best." Rather, the best cabin for anyone is relative to their preferences, budget and tastes.
Royal Caribbean provides a great deal of staterooms to choose between on any cruise, that run the gamut of price, location and amenities.
When it comes to picking the best stateroom, you will have to weigh these considerations: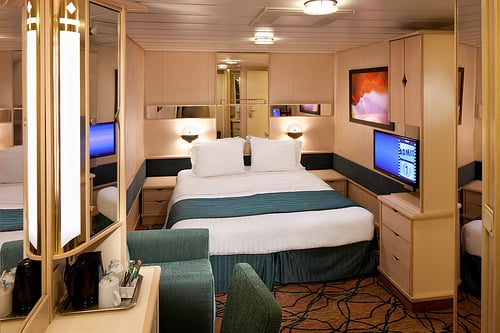 First and foremost, how much you can spend on a room will dictate largely your choices.  If you are cruising on a slim budget, suites and perhaps even balcony rooms are going to be out of the question.  If you have more to spend, then you will have more choices.
Perhaps the toughest decision is what type of stateroom to pick. There are good arguments to be made for every type of room, from inside rooms to balconies to suites.
An inside room will save you a lot of money, and makes a lot of sense since the ship has so much to see and do that you likely will not be spending much time in the room.  You could spend a little bit more and get an oceanview room and gain some natural light.  Or perhaps you go for a balcony room, which provides a private area to step outside and enjoy the ocean breeze as you see fit.  And of course, a suite means having the ultimate in luxury onboard and being in a room that nice, you will find good reason to enjoy time in there.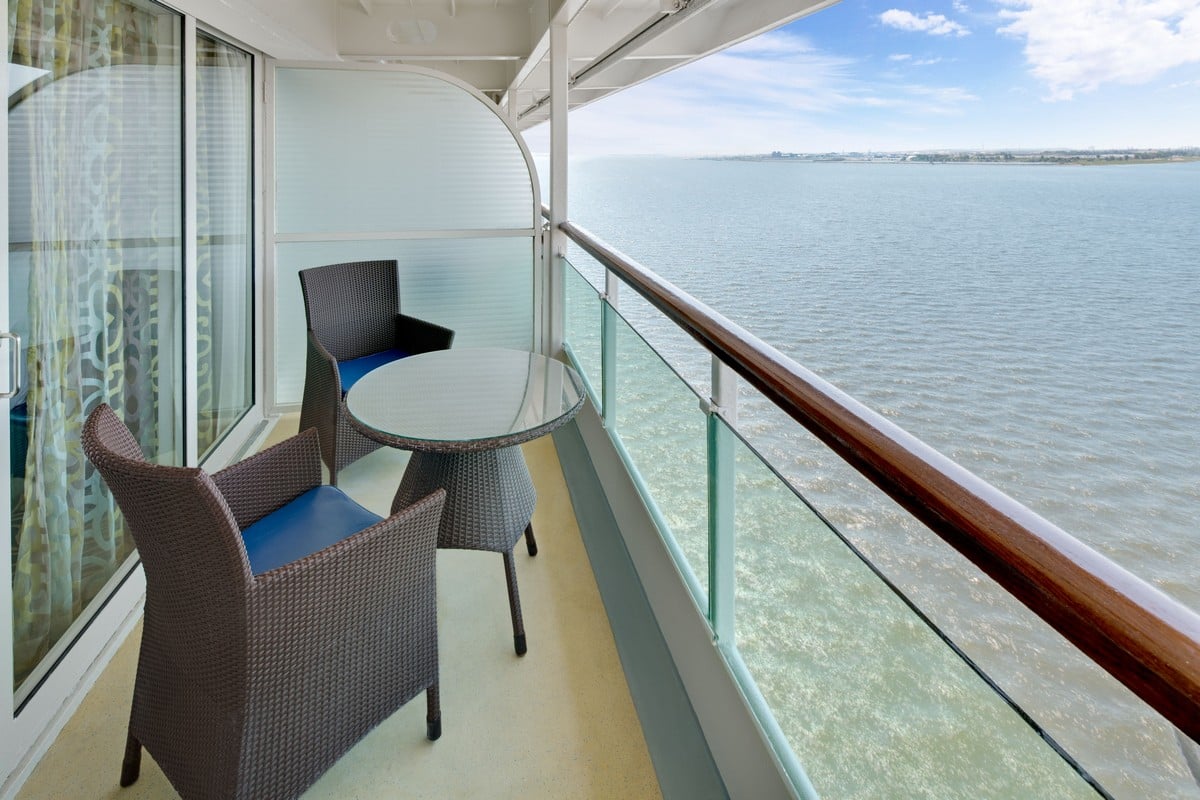 Choosing the right room for you is about how you like to cruise, and what you are looking to do onboard.  Shorter cruises means you will likely be running around trying to see and do everything, so investing a ton in an expensive room may not make financial sense.  On longer sailings, having a larger room means more space to spread out and enjoy to nap, read or watch the world go by.
Deciding if a balcony room is worth the price is something many cruisers have to consider with each booking. Ultimately, it depends on your budget and how much more it would cost to move up to a balcony room (or suite) from a lower category.
How important is location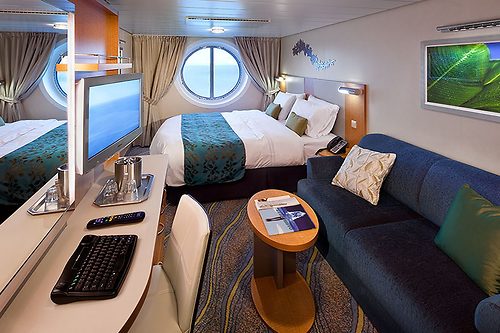 Where your room is located plays a factor in determining what the best location is on a cruise ship.
The primary concern for most people when choosing a room is noise bleed.  The good news is that most rooms on Royal Caribbean do a good job at blocking out most noise, but no stateroom is soundproof.
A good rule of thumb when choosing a room is picking one that has no public spaces directly one deck above or one deck below it.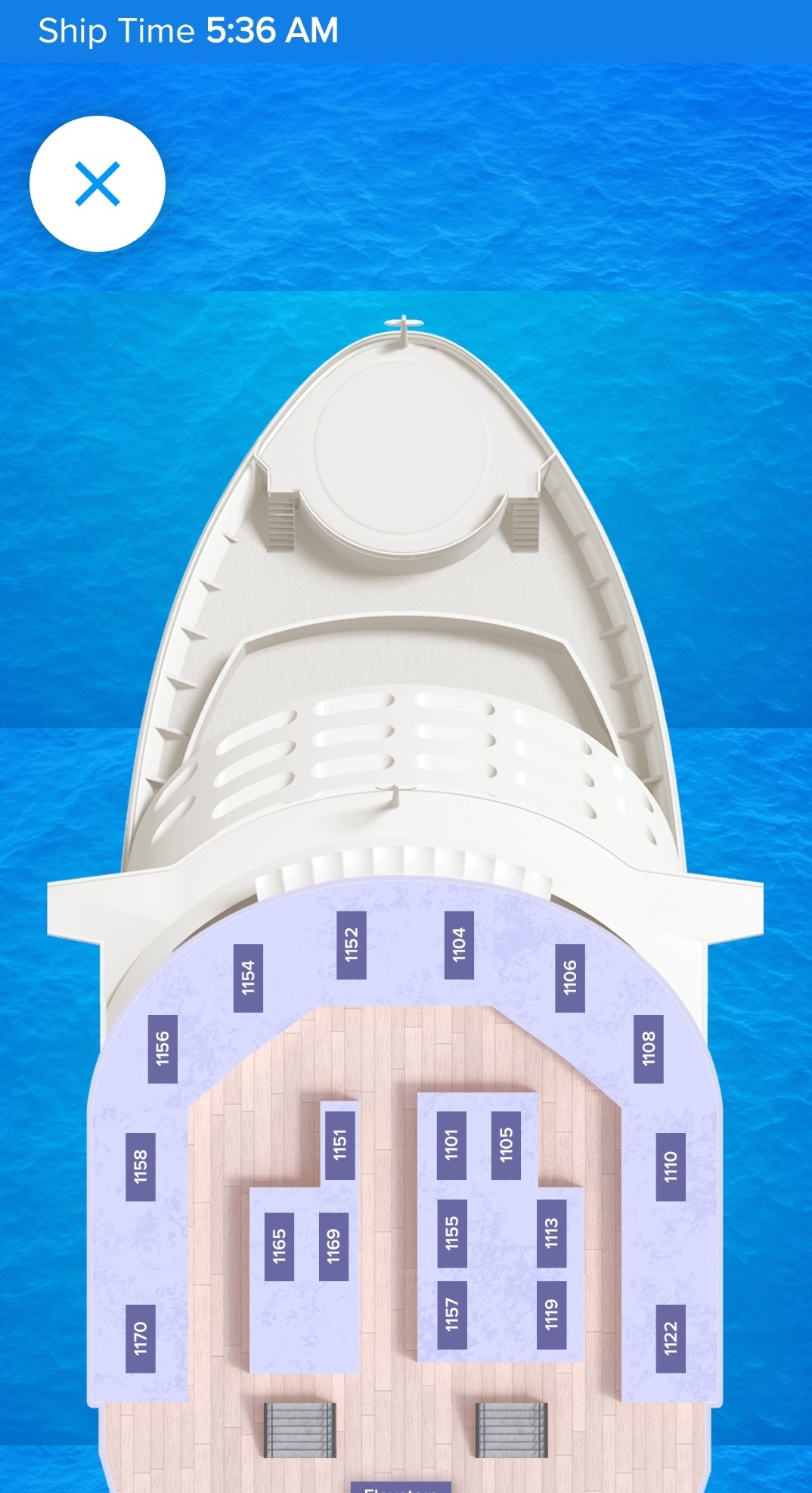 When choosing a room, you will need to look at if it's on a higher deck versus lower deck, as well as midship versus forward or aft.
In general, the most popular spot to be on a cruise ship is midship on a higher deck because these rooms are centrally located. Moreover, cabins towards the middle of the ship have the reputation of providing a smoother ride when the ocean is rough. The sensation of movement due to the ocean is perceived differently by everyone, but it is worth noting.
Staying on a lower deck has the advantage of being closer to popular common areas, such as the Royal Promenade, theaters and dining rooms. This means less dependency on elevators.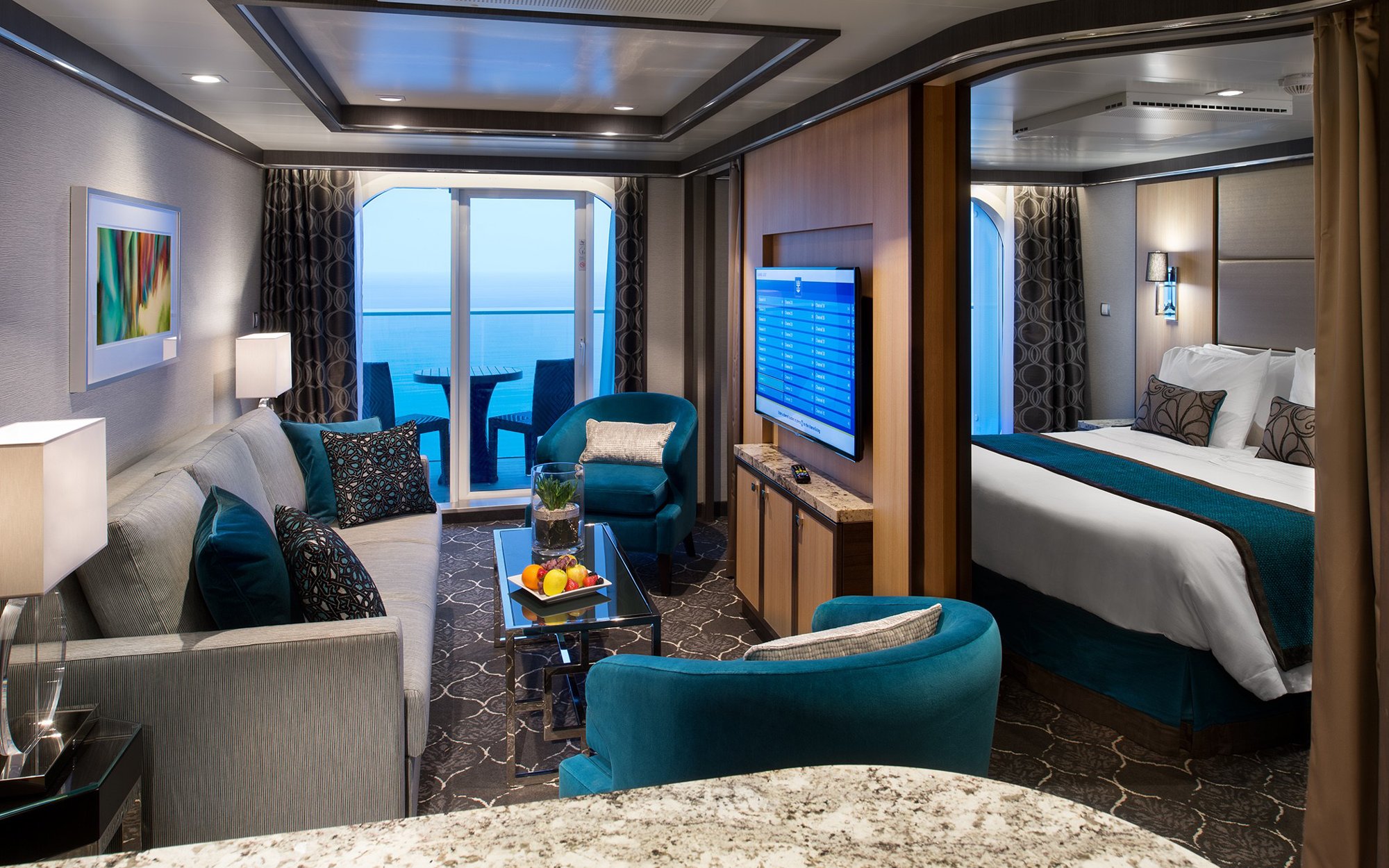 A room on a higher deck provides more desirable views, as well as being closer in proximity to the pool deck. On warm weather sailings, this may be a very convenient choice.
Which is the best side of a cruise ship to be on?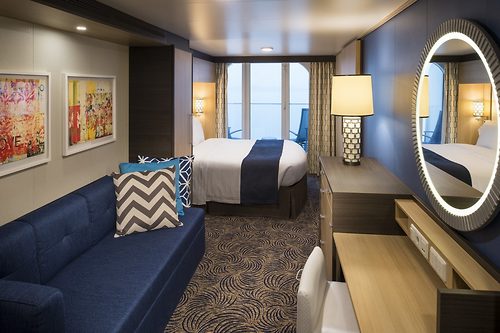 Many readers are curious which side of the ship they should pick for the room, and I believe it does not matter at all.
First and foremost, there is no set side that is always going to face one particular direction in port or at sea.  It varies depending on a variety of factors, and none of them are going to be known until you are onboard. Moreover, there is plenty to see in all directions when it comes to most sailings.
When docked, the crew can tie up a ship on either side. This means that one side does not consistently have better views when in port.
Ultimately, where your room is located on the ship (midship versus forward or aft) is an arguably more important consideration than the side of the ship.
Room upgrades & Guarantees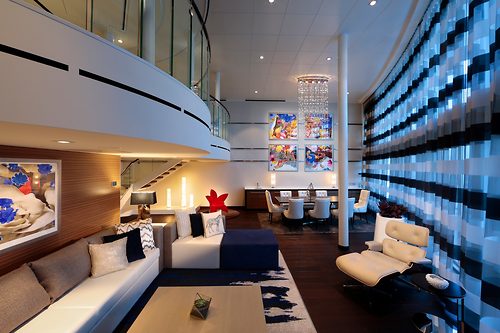 If all of this has made sense up until now, here are two other stateroom options that may change up your decision, while potentially saving you money.
Bidding for a room upgrade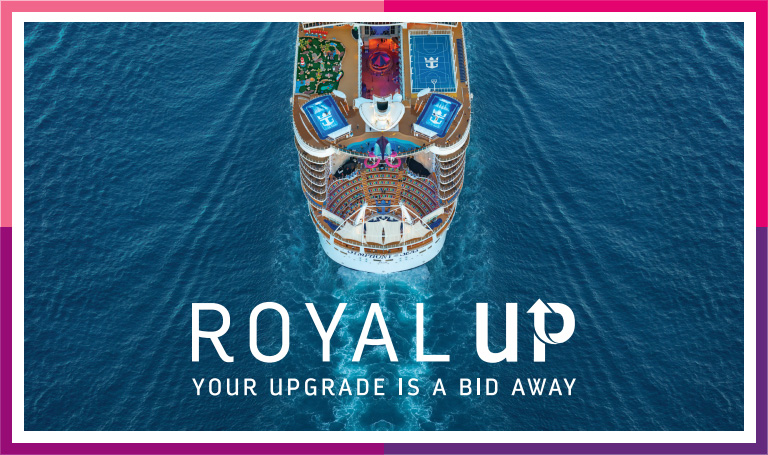 Royal Caribbean offers guests on most sailings the opportunity to bid for a stateroom upgrade through something called RoyalUp.
RoyalUp asks guest to provide a blind bid for a stateroom upgrade on the chance the room is available.  Once a bid is made, Royal Caribbean will consider it until such time that there is an upgrade opportunity. 
The advantage of upgrading your room via RoyalUp is that you could move up to a higher, more desirable room, for less than booking it outright.  However, there is no way to know if there is even an upgrade opportunity (the program is used quite often by the cruise line as a backup incase someone cancels at the last minute) and there is no way to know if your bid is "good enough" to win.
If your RoyalUp bid is accepted, Royal Caribbean will assign your room automatically, leaving little to no choice in its location.
Guarantee Rooms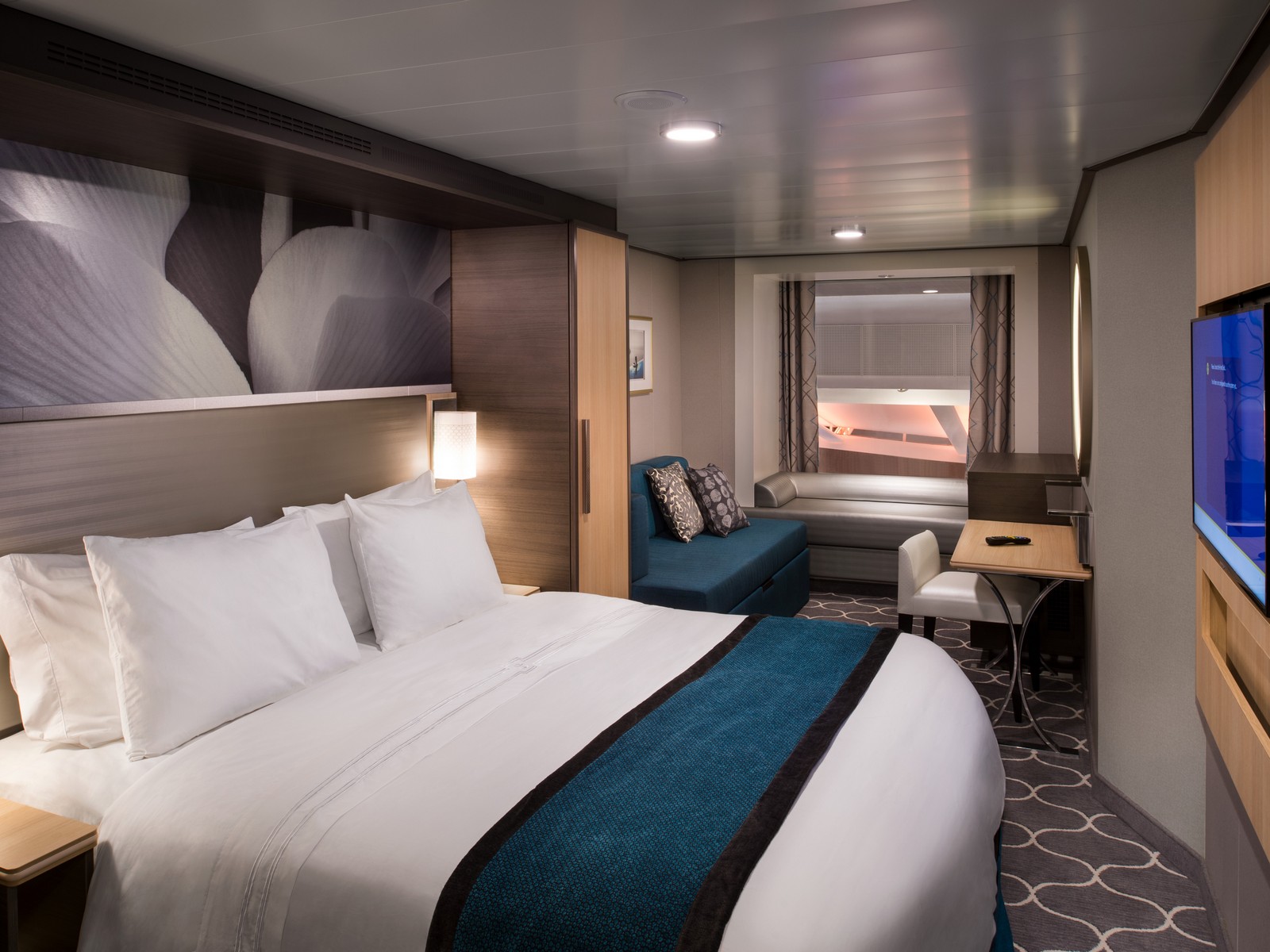 If you want to save money on the a cabin, and are not particular about the exact location, then a guarantee room assignment might be the choice for you.
Booking a stateroom guarantee means Royal Caribbean will pick the exact room assignment for you, while guaranteeing you will get that room category or higher.  
So if you booked a balcony guarantee, you would be assured of getting at least a stateroom with private balcony somewhere on the ship, with the exact room assignment coming later.  Guarantee rooms could potentially provide a higher room category, although this is a rare occurrence.
For guests who do not care that much where exactly on the ship their room is located, a guarantee room booking can save a lot of money on the cruise fare.