In:
Cruising the Mexican Riviera along the country's Pacific coast is a unique cruise experience that combines rich cultures with mouthwatering cuisine and beautiful beaches.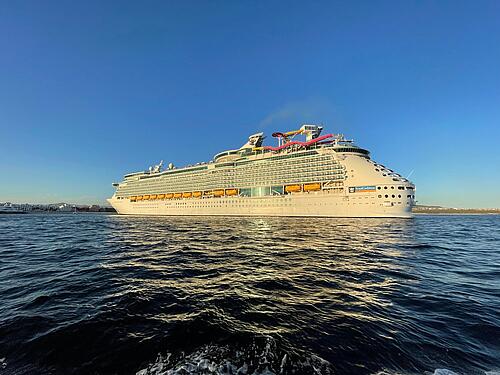 A Mexican Riviera cruise is a year-round destination. While the cruising experience will remain similar no matter the time of year you sail, you can expect slight differences in weather, crowds, and price throughout the year.
Best time to cruise the Mexican Riviera for weather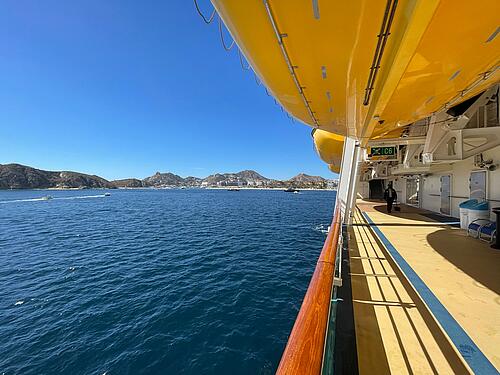 Whereas weather on the Caribbean side of Mexico stays warm year-round, the Pacific coast can encounter chillier temperatures depending on the time of year you sail. There's also a rainy and dry season along the Mexican Riviera, each of which comes with their own pros and cons.
Temperatures
Ports along the Mexican Riviera vary quite a bit in latitude, so you'll see lower temperatures in ports like Ensenada and Catalina Island compared to Cabo San Lucas, Mazatlán, and Puerto Vallarta. Puerto Vallarta tends to have the warmest temperatures as it is the furthest south of the ports.
The winter months of December, January, and February bring the chillest temperatures, although you can still expect highs around 75-80 degrees. The ports of Ensenada and Catalina, however, are more northerly, and daily highs are around 70 degrees. Expect chilly mornings and evenings onboard during these months.
Temperatures begin to rise in the spring, with highs in the low to mid-80s and sunny skies. Temperatures remain in the mid-80's throughout summer, although the ports of Mazatlán and Puerto Vallarta can see highs in the low-90s.
Because cruises start and end in Los Angeles, it's recommended to pack a jacket at any time of year. Temperatures will always be colder the further north you travel along the coast of Baja California and Southern California, and the Pacific is prone to chillier temperatures from what you'll experience while at sea in the Caribbean.
Dry vs rainy season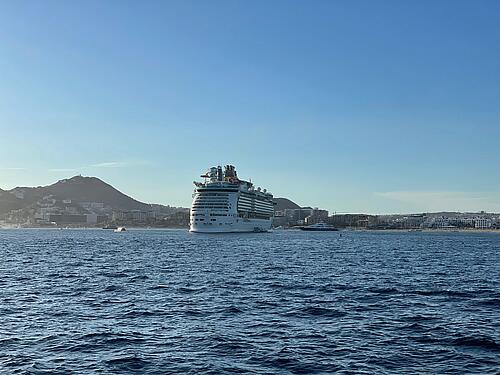 The dry season in the Mexican Riviera runs from November through June whereas rainier weather should be expected from late July to October. The rainiest months are August and September, although rainfall typically lasts just a few hours in the afternoon, with most rainfall occurring at night. More arid ports like Cabo San Lucas may encounter less rainfall.
June through September will come with the highest, most humid temperatures in the Mexican Riviera, although humidity levels will be lower than what you would experience in Caribbean ports like Cozumel and Costa Maya.
Best time to cruise the Mexican Riviera for fewer crowds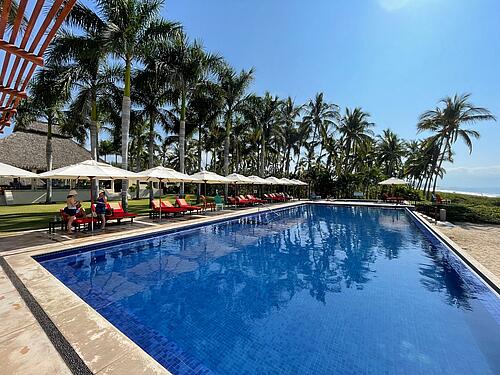 Peak season in the Mexican Riviera ports of Cabo San Lucas, Puerto Vallarta, and Mazatlán is during the dry season from December to April. This is where you'll find the most people in port, as many tourists flock to the sunny skies of Mexico during North America's coldest months of the year.
With the exception of Christmas and spring break, however, you may find fewer crowds onboard a cruise ship during these months. While land-based vacation is at a high in the winter months, you may find fewer guests onboard since school is in session.
During summer, on the contrary, you can expect more guests onboard a cruise ship due to school holidays.
Spring break crowds
Cabo San Lucas and Puerto Vallarta in particular are busy cities for spring breakers, leading to a heightened party atmosphere in these ports. Bars, beaches, and restaurants may be busier than what you will see during other months.
You may also find more spring break crowds onboard the ship itself during March and April. College students often book cruises during spring break for the value and party atmosphere, so it's not uncommon for spring break cruises to have a higher percentage of college students onboard.
You shouldn't necessarily avoid the Mexican Riviera during spring break, but be prepared for more crowds.
Best time to cruise the Mexican Riviera for whale watching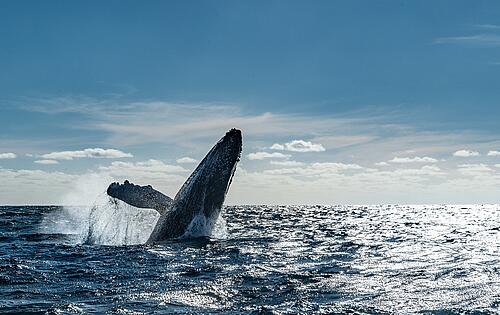 If booking a whale watching tour is a must for you while in the Mexican Riviera, be sure to cruise between the months of December and March/early April for the highest chances of spotting whales. Humpback and gray whales are the most common to spot along the Mexican Riviera.
During the summer months whales are in northern Pacific waters near Alaska, so the odds of spotting whales off the coast of Mexico are slim to none.
Cheapest time to cruise the Mexican Riviera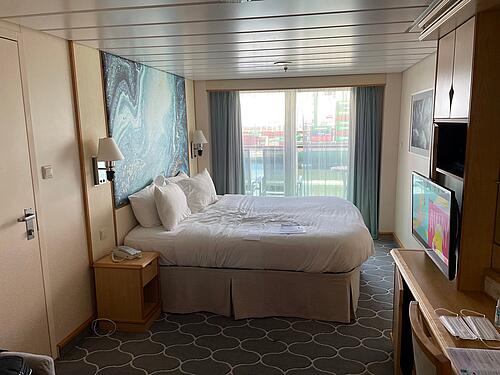 A cruise to the Mexican Riviera can offer competitive pricing, especially when compared to a land-based vacation in one of the resort towns along the coast.
Certain times of the year are more affordable than others, which can save you hundreds of dollars per person in cruise fare.
You'll typically see the lowest prices during these times of year:
January and February
Last week of April (after spring break season ends)
End of August through mid November
First 2 weeks of December
Pricing is higher during spring break, summer, and around Thanksgiving and Christmas.
More Mexican Riviera cruise information: