In:
Kids Sail Free is a promotion Royal Caribbean offers from time to time on select sailings that are usually a great vacation discount.  Throughout the year, Royal Caribbean will offer Kids Sail Free deals as a way to encourage new bookings.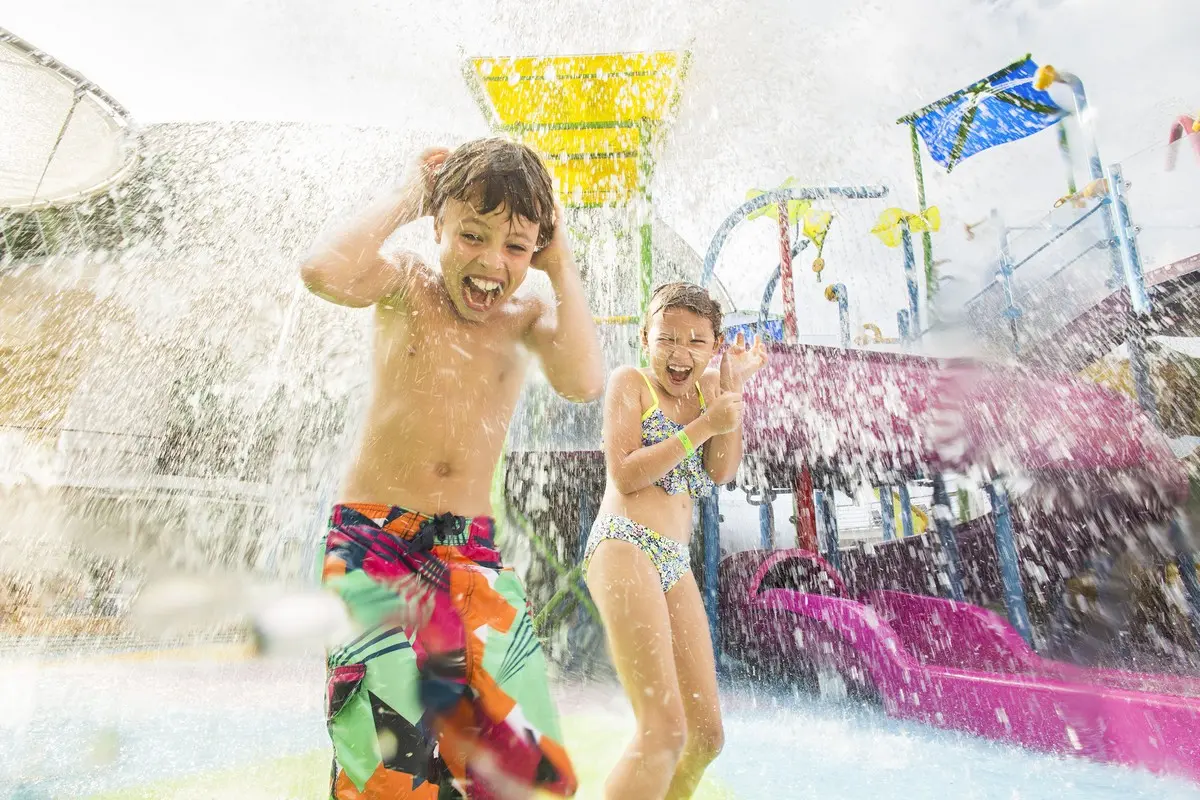 In this post, we will cover information about the promotion, tips for booking it, and offer answers to frequently asked questions.
For starters, Kids Sail Free is an offer Royal Caribbean offers selectively throughout the year.  It is not available all the time and there is no way to know exactly when it will be offered again. 
We always post new cruise promotions on this site, so be sure to follow us on Twitter and Facebook for notifications when a new Kids Sail Free promotion begins.
Kids Sail Free offer details
The exact offer details may vary, but Royal Caribbean's Kids Sail Free offers are usually consistent in their basics. Third guests and higher who are 12 years old or younger on select 4 nights or longer sailings are eligible for free cruise fare.
The "catch" with a Kids Sail Free deal are the blackout dates that prevent you from booking the promotion.
There are usually many blackout dates associated with any Kids Sail Free offer, which means if your cruise begins on or in any of the blackout dates, the Kids Sail Free offer does not qualify. Not surprisingly, most of the black out dates are over major school holidays in the United States calendar year. 
Here are some sample blackout dates from past Kids Sail Free offers:
Spring break sailings departing March 10, 2023 – March 24, 2023
Holiday sailings departing January 1 – 6, 2023
Easter sailings departing April 1, 2023 – April 11, 2023
How often does Royal Caribbean offer Kids Sail Free?
There is no pattern to how many times a year or when the offer will become available.
Kids Sail Free is usually available a few times throughout the year. In fact, Royal Caribbean has been offering Kids Sail Free deals far more regularly than ever before.
Is it really free?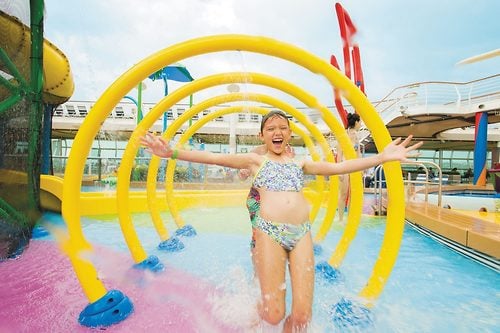 Assuming your kids qualify for the deal, their cruise fare cost will be zero.
You are still responsible for paying for the taxes and port fees associated with the children, along with any other charges onboard.  But if you look at the cruise invoice, their cruise fare will be zero.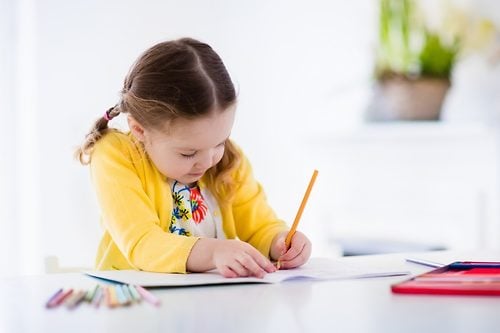 Like all guests, a daily gratuity will be charged per passenger, including the kids.
Be sure to check the fine print before booking to understand exactly the full price of the cruise.
When comparing prices, it is critical to compare the exact cabin type to each other.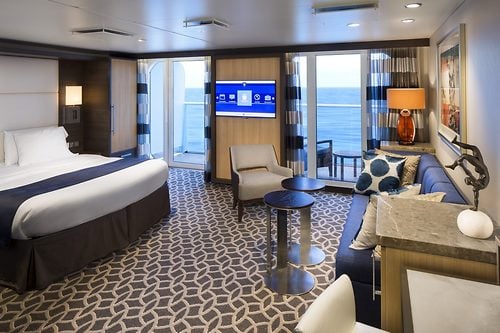 Often, people will look at the price of a cabin designed for two people and then increase the amount of people in the cabin to four people, and get a different cabin category.
The easiest cabin category to see how much money Kids Sail Free can save are suites because most suites can accommodate up to 4 people all the time. Not to mention the per-person savings in a suite will be significantly higher than in lower cabins.
Kids Sail Free dates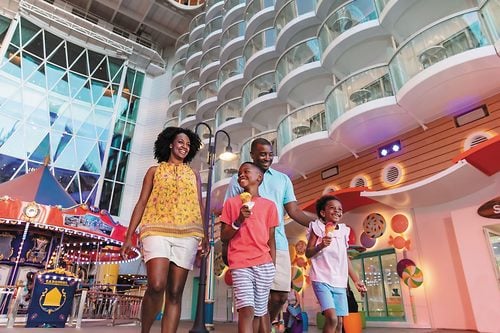 Last updated June 5, 2023
Royal Caribbean is offering Kids Sail Free in June 2023.
The offer runs on bookings made between June 1 – 30, 2023 on sailings departing between June 1, 2023 – April 30, 2025.
It provides free cruise fare for third guests and higher who are 12 years old and younger as of departure date on sailings 3 nights or longer booked in the same stateroom as the first two qualifying guests in a triple or quad occupancy stateroom.
Kids Sail Free excludes Thanksgiving Sailings departing between November 17, 2023 – November 24, 2023; November 22, 2024 – November 29, 2024, Holiday sailings departing between December 16, 2023 – January 5, 2024; December 20, 2024 – January 3, 2025, Spring break sailings departing March 8, 2024 – March 22, 2024; March 7, 2025 – March 28, 2025, Holy Week/Easter sailings departing March 22, 2024 – April 4, 2024; April 12, 2025 – April 24, 2025, Radiance Alaska Cruise Tour sailings departing May 19, 2023 – September 15, 2023 and Summer Sailings departing May 24, 2023 – September 1, 2023; May 22, 2024 – August 30, 2024. 
Taxes, fees, and port expenses are additional and apply to all guests.
Kids Sail For Less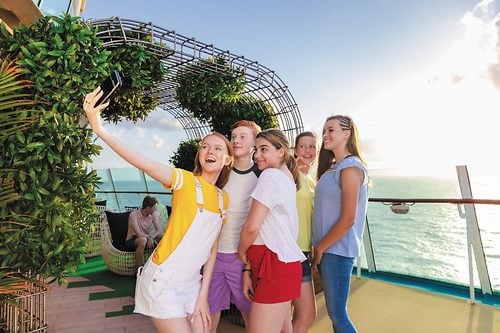 In addition to the Kids Sail Free offer, Royal Caribbean may also offer the Kids Sail For Less offer, which is typically 25-30% off cruise fare for third guests and higher booked in the same stateroom as the first two qualified guests.
The primary advantage of Kids Sail For Less is there are no blackout dates associated with Kids Sail For Less.  This means if you have a couple of kids in your stateroom, you receive a discount on them. 
Moreover, Kids Sail For Less often does not have age restrictions in place, so really any guest of any age who is a third guest, fourth guest, fifth guest, et al in the same stateroom as the first two guests can get a discount.
Other cruising with kids posts & resources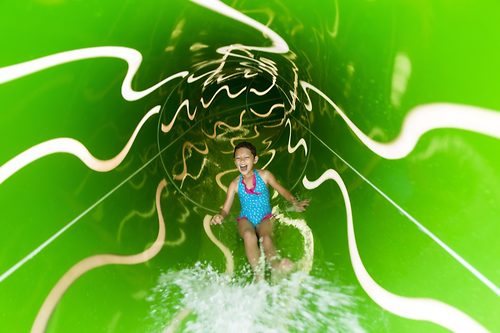 If you are interested in the Kids Sail Free offer, then you probably will find these blog posts equally helpful:
Your thoughts
Now, we want to hear from you.  Are you a fan of the Kids Sail Free promotion?  Have any tips for someone looking to cruise with kids?  Is there a better deal for families in your opinion? Let us know what you think of the promotion and whether you are planning on taking advantage of it in the comments!