In:
Nearly everyone that goes on a Royal Caribbean cruise will have a cell phone with them.  These days, most adults and plenty of older children have a phone and odds are, they are bringing it with them on their Royal Caribbean cruise. With all of those phones on the ship, the last thing you want to do is come home with an unexpectedly large cell phone bill.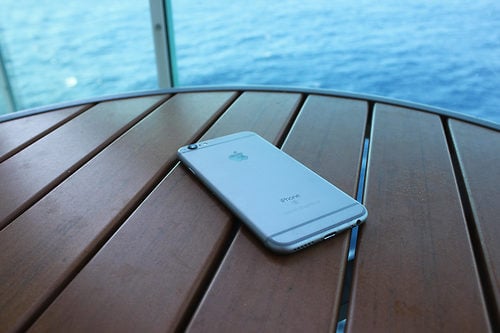 The nature of cell phones these days is they are constantly using their cellular connection to determine where the phone is, get updates, and update apps.  When you are at home or work, that is quite useful and functional, but on a cruise, it has the potential to cause a major headache when all that use leads to costly roaming charges.
Before we get into how to avoid a big bill, it is important to understand how and why an unexpected large bill can occur.
Understanding roaming
Before we can discuss strategies for avoiding big bills, we have to explain why these big bills can occur.
It is probably not a surprise to hear that your cell phone functions by communicating with cell phone towers that are set up and powered by the cell phone provider company that you pay each month.  When you are in your home country, your service plan allows for regular use of their network, under the service you signed up.
On a Royal Caribbean ship, you are outside your cell phone company's service area and that is what the cell phone industry refers to as "roaming."  Instead of using your cell provider's network, you use someone else's cell phone tower and network.  Royal Caribbean partners with Maritime Telecommunications Network (MTN) to provide a cell phone signal at sea known as "Cellular at Sea."  MTN provides the ability to place and receive calls, text messaging and (slow) data at a relatively high cost.  
Even if you were to go on a cruise with your phone and never use it, most modern smart phones still use their cellular signal when not in active use to keep its apps up to date. Of course, if you actively use your phone to make a call, check an app or otherwise use your phone's cellular signal to do something, then you will likely have an expensive bill because of all that roaming.
Airplane mode
In order to avoid having your phone try to use its cellular connection, all modern phones have an ability to turn off its cellular signal by enabling something called, "airplane mode."  This refers to a function that was originally intended for people going on airplanes when phone use was prohibited.  
By enabling airplane mode, your phone is incapable of using its cellular antenna.  It can, however, still use its WiFi and Bluetooth connections to stay connected, if you so choose.
Airplane mode is a mode that can be easily turned on and off, so it is important to ensure it remains in airplane mode while you do not want your phone communicating with any cellular towers.
The advantage to using airplane mode is it is a kind of "master switch," which makes it very simple to know if your phone can or cannot accept a cell signal.
How to enable airplane mode depends on your phone model, but a quick Google search should be easy, such as, "How do I enable airplane mode on an iPhone" or "How do I enable airplane mode on a Samsung Galaxy", etc.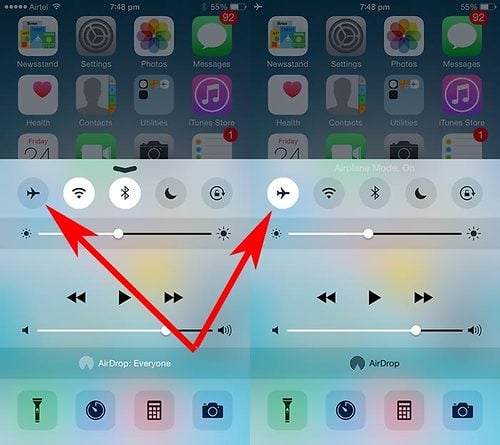 You will want to enable airplane mode as soon as you get onboard the ship on your first day.  A very common mistake is guests forget to do it until later.
Data roaming
There are additional ways to ensure your phone will not rack up extra charges and one of them is to disable data roaming.
Your phone roaming on another network is something that can happen nearly anywhere.  It can happen in foreign countries or even somewhere in your home country that your primary provider does not offer service.
Most modern phones have an option to enable or disable data roaming.  This is important, because while most folks know enough not to make phone calls or text while roaming, they may not be aware that their phone is using data even when the phone is not being used by them.
As we mentioned earlier, smart phones perform a variety of maintenance functions, even when the phone is not in active use.  Phones will check for app updates, grab local data and try to determine its location.  This is normal for smart phones, but if you are on a cruise ship, it can lead to unintentional data use.
A smart safe guard against your phone ever using its data connection while not on your primary cell phone provider is to disable data roaming. Just like airplane mode, it is a setting in your phone that you can toggle. Just do a quick Google search for the exact instructions for your phone model.
Voom
Royal Caribbean's high-speed internet, known as Voom, is available on all ships across the fleet and it is the key to staying connected without the big bills.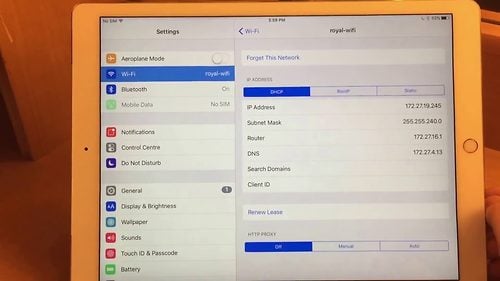 To use Royal Caribbean's Wi-Fi without endangering your financial future, here are the basic steps:
Put your phone into airplane mode prior to your ship leaving your embarkation port
Connect to the "royal-wifi" network
Sign up for the Voom plan you prefer
Keep your plane in airplane mode for the duration of the cruise while using Voom
Regardless of which Voom service you choose, this method is the simplest and most reliable way to avoid using your cellular antenna.
How to make phone calls
If you want to make a phone call while at sea, there are a few options.
Sign up for an international plan with your cell phone company. These tend to be expensive, but cheaper than trying to make calls without a plan.
Use an app: Many apps will allow you to make phone calls using the internet, instead of over a cell signal.  Skype is a common solution.
How to send & receive text messages
If you happen to have an iPhone, you probably can send and receive texts quite easily using Apple's iMessage capability.  iMessage is a feature Apple offers that allows messages to be sent via data instead of the usual SMS text messaging service.  Since iMessage uses data, and not a cellular signal, you can easily use Voom to make it work.
If you do not have an iPhone, there are other popular (and free) apps that can help. WhatsApp, Google Voice, Viber and a host of other solutions exist that use data-only and will allow you to message from your phone. 
Other strategies
There are other ways to avoid a big cell phone bill without having to use Royal Caribbean's onboard internet.  We think Voom is the simplest and most convenient option, but other options do exist.
You can use the internet while on land via free or low-cost Wi-Fi hot spots.  Nearly every port you visit will have internet options, and many include the service if you buy something at the store/restaurant.  A good strategy for finding good Wi-Fi connections on land is to ask a crew member, since they are visiting these ports on a regular basis.
Buying a SIM card for your phone and using that in the various countries is another option.  It is difficult to do in the Caribbean, but in Europe and other regions were cell phone carriers allow use between countries, it can be a good strategy for staying connected.
Turn off the phone completely and disconnect for your cruise.  Some people enjoy this low-tech strategy for avoiding a big bill.  While we cannot argue with the results, we do enjoy sharing the vacation experience with family and friends.