In:
An Alaska cruise is different from cruises to the Caribbean or Europe, and there's a whole bunch of easy tips and tricks to make your cruise fantastic.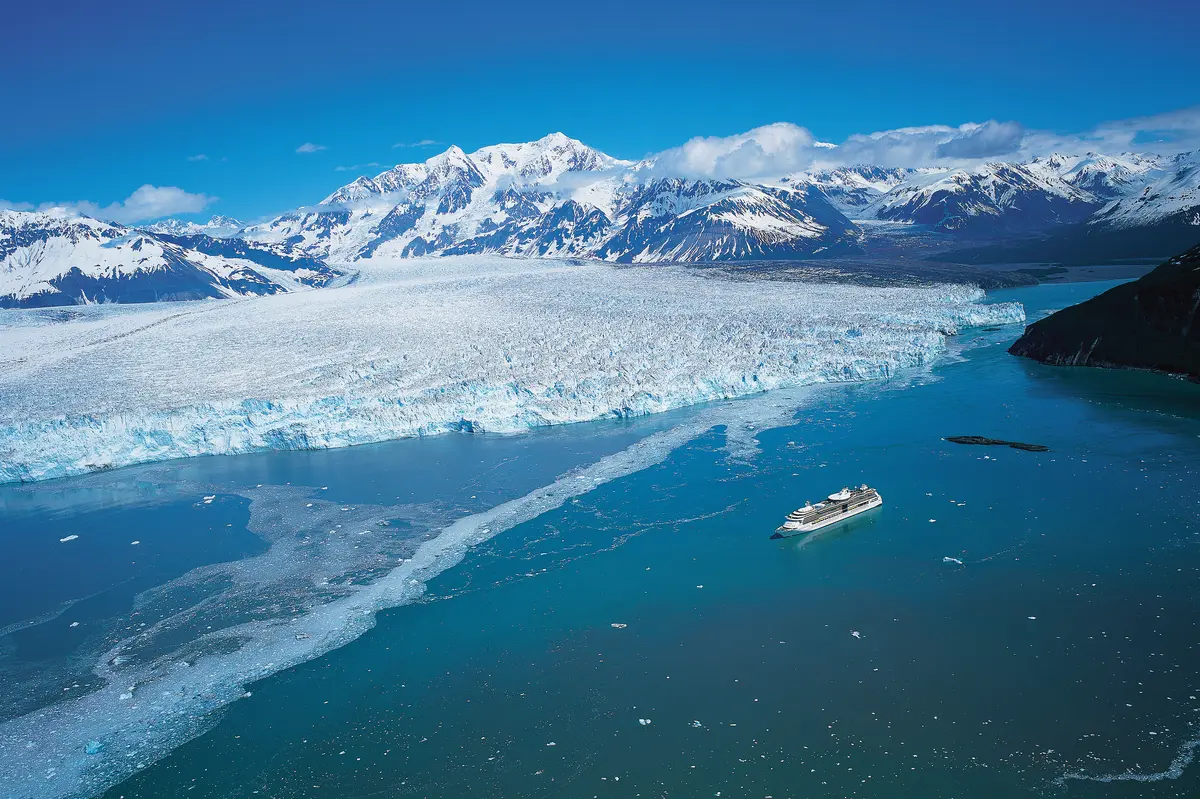 Alaska requires its own strategy for planning, given the variety of tours and things you can do while on an Alaska cruise.
We wanted to the share absolute best Alaska cruise tips to help you kickstart your planning and ensure a great trip to the last—and vast—great frontier.
Figure out the best time to visit Alaska for your preferences
The Alaska cruise season generally runs from May to September. While many offerings and experiences on an Alaska cruise will be similar no matter the month you sail, there are a few differences to consider.
May and September are shoulder seasons for Alaska cruises. During these months, you may find fewer families and passengers onboard and lower prices. In addition, you may have a greater chance of seeing the northern lights as fall begins in September.
The most popular months to cruise to Alaska are in June, July, and August. These months are when daylight hours are longest, wildlife viewing opportunities are greatest, and weather is warmest.
Read more: The best time to take an Alaska cruise
Research the best ship for you
Royal Caribbean deploys both large and small cruise ships to Alaska, each with their own benefits and drawbacks. Larger ships will offer more onboard activities and venues, whereas smaller ships are able to fit into more destinations along Alaska's inside passage. Taking a look at what you hope to see and experience while on an Alaska cruise is an important first step before booking a particular ship.
Are you traveling with kids and looking for the most onboard activities? If so, selecting a larger ship like Quantum of the Seas or Ovation of the Seas may be the best option. These Quantum Class ships feature the Seaplex, an indoor sports court that offers activities like bumper cars, soccer, pickleball, and more. They also have an indoor pool as well as more bars, dining options, and entertainment venues onboard.
Ships like Serenade of the Seas and Radiance of the Seas may be smaller, but don't let that deter you from choosing one of these ships. Many passengers find that cruising to Alaska on a smaller ship comes with its own set of benefits. Smaller ships are able to fit into more ports, meaning that they can visit destinations like Hubbard Glacier and Tracy Arm Fjord. And like Royal Caribbean's larger ships, these smaller ships also offer fantastic viewing opportunities with floor-to-ceiling windows and plenty of outdoor deck space.
Consider a balcony cabin
If a balcony stateroom is in your budget, then definitely book one and enjoy the opportunity to have a private area to enjoy the natural beauty of Alaska anytime you see fit.  There is no denying that having easy access and private space, especially when near a glacier, is a lovely perk.
Balcony staterooms may come at a higher cost than interior or ocean view cabins, but for many cruisers it is well worth the cost.
Or… consider an interior or ocean view cabin
One of the lessons we learned from our first Royal Caribbean cruise to Alaska was that while a balcony cabin is nice to have, it is not nearly as essential as others led us to believe.
You can still have an amazing Alaska cruise by depending on public areas to enjoy the view.  Royal Caribbean's ships feature ample deck space to enjoy the view any time of the day.  Even when near a glacier, you ought to find great viewing opportunities.  Moreover, the price of a balcony room may be much more expensive than an interior room. You may decide that it is a better investment to book the cheaper room and use the money saved to invest in an amazing shore excursion.
The bottom line is consider all room categories, but do not assume you have to get a balcony room.
Book with a travel agent
One of the top tips we share at Royal Caribbean Blog is to book your cruise with a travel agent. A travel agent will cost you nothing extra, but they can provide extremely valuable help and support during the booking process.
Being able to ask your travel agent questions–and get them resolved–without having to take time out of your day to contact Royal Caribbean yourself will save you valuable time. Additionally, good travel agents have an abundance of knowledge about Royal Caribbean and the cruise industry, so they are available to answer any questions you may have about your upcoming cruise.
Read more: Top 5 things to look for in a good travel agent for your cruise vacation
Book dining and drink packages in advance
Just like any Royal Caribbean cruise, it's important to pre-book any dining or drink packages for your cruise via Royal Caribbean's Cruise Planner website. Booking early allows you to lock in the price. If the drink package you purchased for $63/day raises to $75/day, for example, you will have paid a much lower price than some passengers onboard.
Likewise, you're also able to cancel and rebook if the price drops. If you initially paid $220 for an Unlimited Dining Package and it lowers to $179, you can cancel and rebook the package to obtain the lower price.
You can also cancel any packages booked up to two days before your cruise, so there is no harm in booking addons early to lock in the best price.
Book excursions in advance
The same rules that apply to dining and beverage packages also apply to shore excursions; it's important to book shore excursions in advance. In fact, because popular shore excursions often risk selling out, it's even more important to book shore excursions ahead of time compared to dining and beverage packages.
Whether you are booking through Royal Caribbean directly or through an outside provider, be sure to research what activities and excursions are recommended in each cruise port. While some ports may be best for whale watching, others may offer the best historic or cultural opportunities.
For more information on what to do in the most common cruise ports in Alaska, check out our guides:
Find the best itinerary for you
While there is no "best itinerary" for an Alaska cruise, it's important to have an understanding of what options are available. Some cruise ships leave from Seattle whereas others leave from Vancouver, some are one-way sailings to Alaska while others are roundtrip, and some itineraries visit more cruise ports than others.
Read more: How to choose the right Alaska cruise itinerary
Browsing through all of Royal Caribbean's Alaska cruise offerings on the website is a good starting point for researching the different options available. Alternatively, you can talk to your travel agent to discuss which option will work best for you.
Fly into your departure port a day early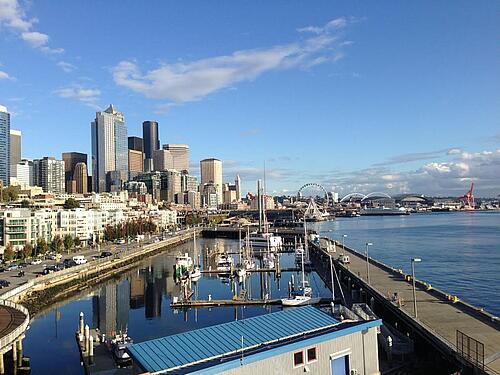 No matter where in the world your cruise departs from, it is important to arrive to your departure city at least one day prior to the cruise. Flight delays and cancellations, missed connections, traffic, unexpected car issues, and weather can negatively affect your chance of getting to the cruise port on time. Arriving one day ahead of time and staying in a hotel the night before your cruise will give you buffer time in the chance you encounter unexpected delays.
Luckily, Alaska cruises depart from Vancouver, Seattle, or Seward, each of which offers plenty to do, eat, and experience before your cruise begins.
Know the difference between Alaska and Caribbean cruises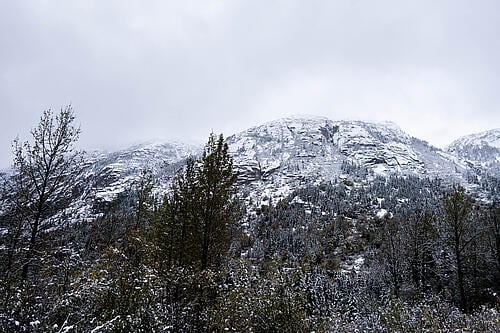 If you are used to cruising in the Caribbean, going to Alaska is going to surprise you in some ways with the different approach and experience it offers.
Cruising to Alaska is a port-intensive itinerary with shore excursions that cost significantly more money and far fewer party events.  Unlike the Caribbean where the places you visit can sometimes be secondary, an Alaska cruise is all about where you visit and the onboard experience can almost become an afterthought.
Extend your Alaska cruise with a Cruise Tour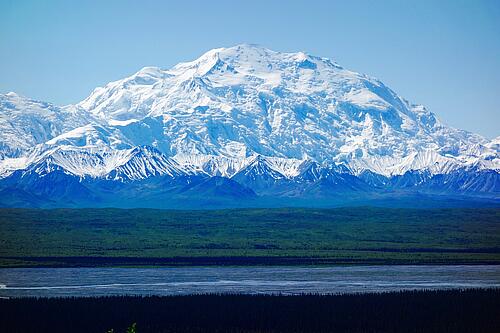 In addition to the cruises, Royal Caribbean offers expanded journeys into Alaska with its Cruise Tour program.
A Royal Caribbean Cruise Tour will take you to incredible destinations that no cruise ship can visit. From the coastline to the heart of the frontier, a Royal Caribbean Alaska Cruise Tour land and sea package delivers all the must-see sights on land.
Either before or after your Royal Caribbean cruise, you can book a Cruise Tour that combines a cruise and a land tour, which usually runs three to seven nights. Popular destinations include Denali National Park (for wildlife viewing), Talkeetna (best place for Denali views) and Fairbanks (Alaska pipeline). 
Every Royal Caribbean Alaska Cruise Tour includes knowledgeable Adventure Specialists who act as guides, historians and concierges. They are by your side for the entirety of the land tour, providing insider tips and local perspective.
Expect abnormal hours in port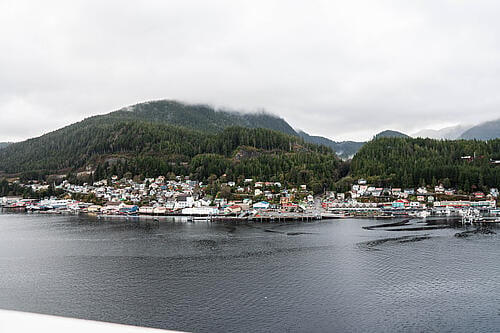 Most cruises tend to have port stops sometime between 7AM and 8PM at the latest. Alaska cruises, however, often have more abnormal hours. Some port stops, for example, may be between 4PM and midnight, or you might have two stops in one day!
Most ports will stick to more "normal" hours, but if you're looking at your itinerary and are shocked to see such bizarre hours for port stops, don't be too alarmed. Cruises to Alaska run primarily during the summer months when daylight hours are much longer, so it's possible to be walking around the port at 9 or 10PM in the peak of summer while still enjoying the daylight.
Purchase travel insurance
Travel insurance is always a good idea whether you are cruising to international ports or within the United States. Even though the insurance plans of most US citizens should work while in Alaska, it's still a good idea to purchase travel insurance prior to your cruise.
Travel insurance can cover travel delays and cancellations, lost luggage or valuables, medical coverage, emergency transportation, and more. It's always better to purchase travel insurance and not need it than to not have travel insurance when an unfortunate situation arises.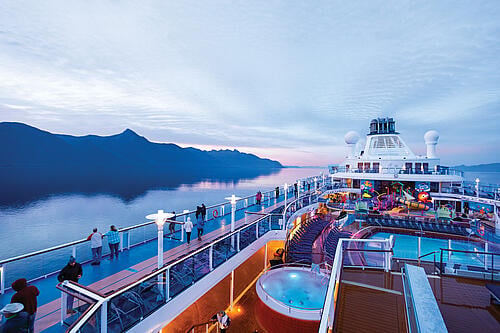 Be flexible on ports
Your cruise will stop at a variety of ports in Alaska (with some stopping in Canada as well). Common ports include Ketchikan, Juneau, Skagway, Sitka, Haines, and Hubbard Glacier, among others. 
Where you visit depends on your ship's size, itinerary, and embarkation port. However, it is important to remain flexible and understand that your itinerary can change.
Alaska's weather conditions may lead to high seas, storms, and heavy winds, especially if you are traveling during the shoulder season in early May or late September. The day you planned in Sitka, as an example, could be replaced by a stop in Ketchikan. Or perhaps the ship is unable to sail further into a passage for a glacier sighting.
The majority of sailings do go as planned, but staying flexible is important. Plus, you may end up having a fantastic day in a port you did not plan to go to in the first place!
Find a great spot to watch glaciers and scenery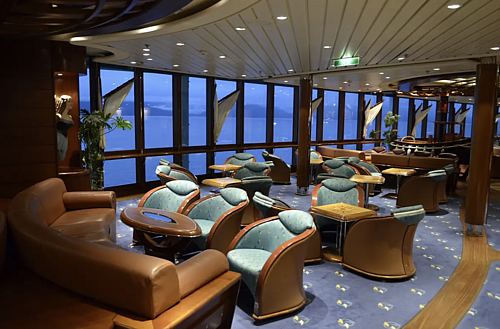 A unique aspect to an Alaska cruise is that you can see land for the majority of the sailing. They mainly sail through Alaska's inside passage, where fjords, waterfalls, and mountains dot the landscape on both sides of the ship.
On the first day or two of your cruise, we recommend exploring the ship to make note of areas from which you can view the scenery once you get to Alaska. The pool deck is a popular option, but you may find some hidden gems throughout the ship.
If you're sailing on a Quantum Class ship to Alaska, head to the back of the Windjammer or the Solarium bridge wings for some fantastic views of the scenery with fewer crowds. On Radiance Class ships, check out the helicopter pad, the front of deck 12 above the bridge, or the Viking Crown Lounge.
Wake up early and stay up late
Traveling to Alaska will have different daylight hours than what you are used to on a Caribbean cruise, especially if you're traveling in the middle of summer. With as many as 19 hours of daylight in the summer months, don't forget to wake up early and stay up late to be amazed by the scenery around you on an Alaska cruise.
Try not to worry about the weather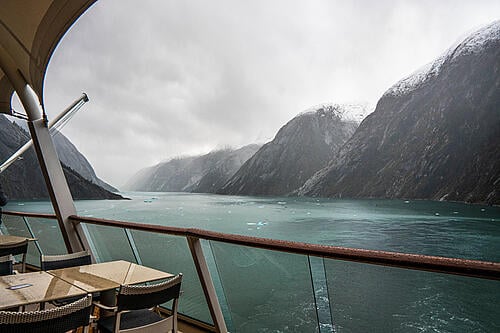 News flash: it will rain while you are in Alaska, but it is also not the end of the world.
Weather forecasts do not always match what you will experience. Be prepared for changing weather daily. Be prepared with varying clothing options (i.e. wear layers).  And when it does rain, just give it a few minutes, as it generally does not last long. Take it all in. And remember, many excursions go rain or shine!
No matter what time of the year you pick for your cruise, the weather can be iffy, so plan for it all.
Bring motion sickness remedies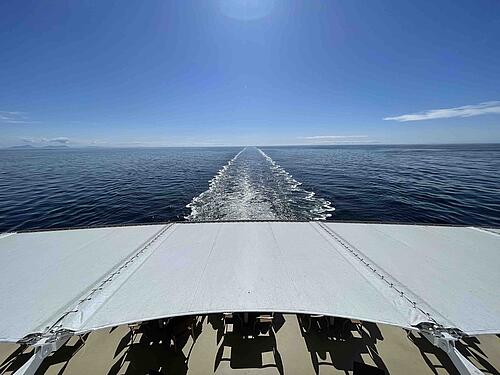 Depending on the weather conditions outside and time of year you sail to Alaska, you may encounter some choppy seas. While most days should be smooth sailing, it's always good to plan in advance if you are prone to motion sickness. This is especially true if you plan to book a whale watching tour while in port, as most guests will feel more movement on a smaller vessel.
There are many remedies available for motion sickness, from dramamine to sea-bands or even natural remedies like green apples and ginger.
Take advantage of port lectures
Royal Caribbean offers complimentary lectures presented by higher education staff on the history and culture of the ports your cruise will visit.
It is easy to overlook these types of offerings with so many other activities and things to do onboard your Royal Caribbean cruise, but do yourself a favor and check these out. The lectures provided onboard offer important context for the adventures you will take on shore later in your visit.
These lectures may not offer money saving tips or pitfalls to avoid, but they do offer an insider look at these ports that I think helps improve your appreciation of each city when you go to visit them later.
Relax and enjoy the scenery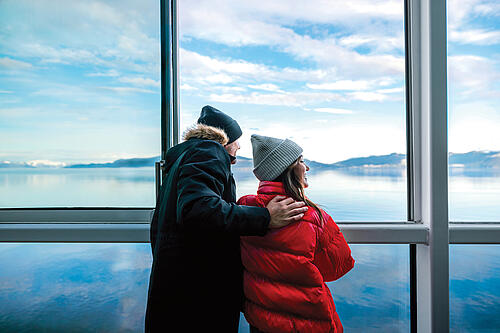 Even with all the fun activities you'll find onboard a Royal Caribbean cruise ship, it's always a great idea to spend time sitting back and relaxing on an Alaska cruise. Sailing through the Alaska Inside Passage comes with stunning views in every direction, whether you spot whales, eagles, glaciers, or waterfalls.
While it can be tempting to book a full day of fun activities onboard, don't forget to spend some time relaxing in a comfy chair or on the pool deck to watch the scenery pass by.
Book shows and dining on the first day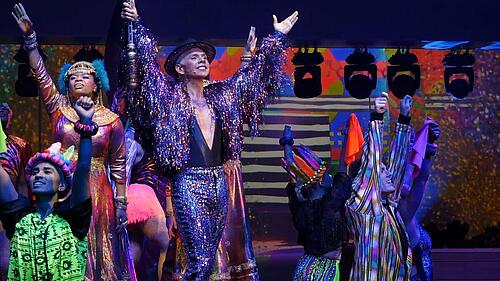 Just like any Royal Caribbean cruise, be sure to book any specialty dining and entertainment reservations on the first day of your cruise to ensure you can reserve the days and times that work best for you.
As soon as you get onboard, connect to the ship's wifi and open the Royal Caribbean app (you do not need to purchase a wifi package to access the Royal Caribbean app). Then scroll through the calendar to reserve any entertainment you are interested in.
If you have a dining package, head to any of the restaurants onboard to reserve all specialty dining days and times for the week.
Bring cards or board games
You may encounter more downtime on an Alaska cruise compared to what you would experience on a bigger cruise ship in warmer weather. While there are certainly enough activities and entertainment options to keep you occupied, some passengers like to spend time playing cards or games with fellow passengers.
While you may be able to find cards onboard, either in the library or Royal Caribbean gift shop, packing a deck of cards in your luggage isn't a bad idea either.
Confirm Main Dining Room dining times and options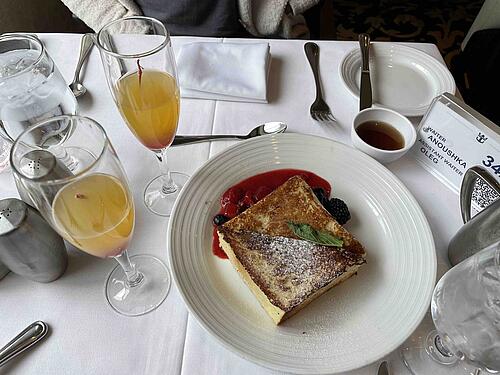 Another thing you should do on the first day of your Alaska cruise is double check your Main Dining Room preferences. When you booked your cruise, you should have selected a dining time and either Traditional or My Time Dining. Additionally, if you would prefer a private table as opposed to dining with others, it's a good idea to speak with the staff in the Main Dining Room on embarkation day to ensure this is the case.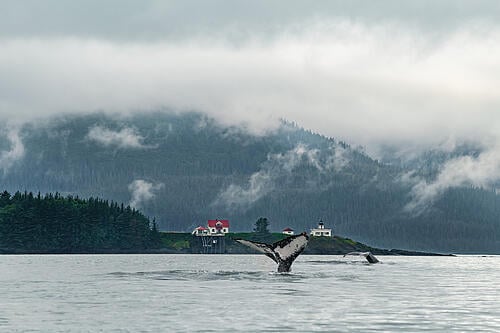 Book a whale watching tour
Whale watching tours are arguably the most popular shore excursion to book on an Alaska cruise. The chance to view the largest mammals on earth in their natural habitat is simply a remarkable experience, and Alaska has some of the best whale watching in the world.
Whale watching tours are not cheap, but they won't necessarily break the bank either. Some ports are better than others for whale watching, and some months bring a higher chance to spot whales than others. While you may be able to spot whales from your cruise ship at some point on an Alaska cruise, if you really want to see whales up close, be sure to book a whale watching excursion.
Read more: Alaska cruise whale watching guide & tips
View other wildlife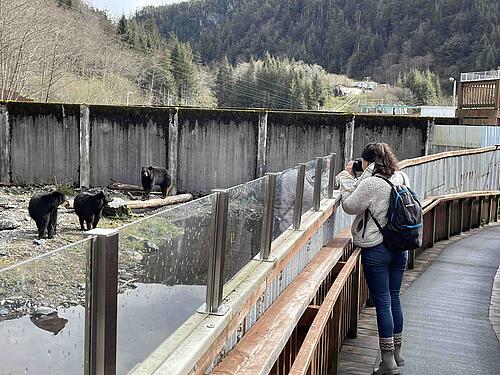 While whale watching may be popular, don't miss the opportunity to spot more of Alaska's amazing wildlife while in port. Bears, eagles, salmon, sea lions, sea otters, and other wildlife are often able to be spotted on an Alaska cruise.
In Sitka, consider visiting the Fortress of the Bear, a bear rescue center located near the city center. In Ketchikan, walk around Creek Street for the chance to spot sea otters playing in the creek. When you're on a bus tour or walking through town, be sure to look up in the trees to see if you can spot any eagles.
Learn about Alaska's Native history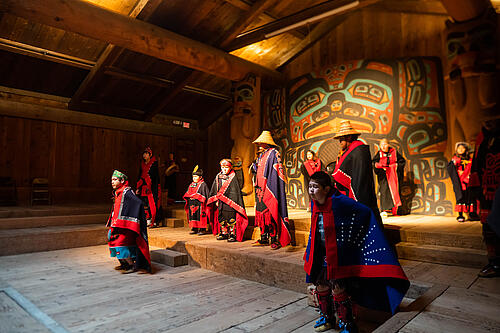 While Alaska cruises are famous for providing stunning views, don't miss the opportunity to learn more about Alaska's history and culture while visiting the state.
Royal Caribbean offers shore excursions with a focus on history and culture in its Alaskan ports. As an example, one of these tours is the Native Cultural and Historical Tour in Sitka, where guests will experience first-hand the melting pot of native Tlingit culture as well as Russian and American influences. 
If you're hoping to explore Native history and culture on your own, research museums and walking paths in your port of call.
Visit glaciers
While most cruises to Alaska will include a scenic cruising day to destinations like Hubbard Glacier and Endicott Arm & Dawes Glacier, you may also wish to explore glaciers up close while in port.
Mendenhall Glacier in Juneau is one of the most visited glaciers on an Alaska cruise, as it is easily accessible via bus or taxi from the cruise port. While at the Mendenhall Glacier Recreation Area, visitors can enjoy walking trails, the spectacular Nugget Waterfall, and wildlife viewing opportunities.
If you're looking for a truly once in a lifetime experience, you can even book a helicopter tour that lands on top of a glacier in Alaska!
Go on a day hike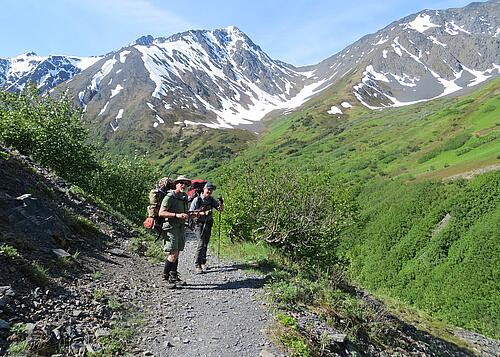 Alaska is a dream for active cruisers, offering some of the country's most magnificent nature and mountains to explore. All Alaska cruise ports offer fantastic day hike opportunities, from the easiest of trails to the most challenging.
Whether hiking to the pointy peak of Deer Mountain in Ketchikan, riding the Goldbelt tram to mellow trails in Juneau, or opting for a low-impact nature walk in Sitka, hiking through Alaska's forests is a nice way to connect with nature and explore the port.
Kayak near glaciers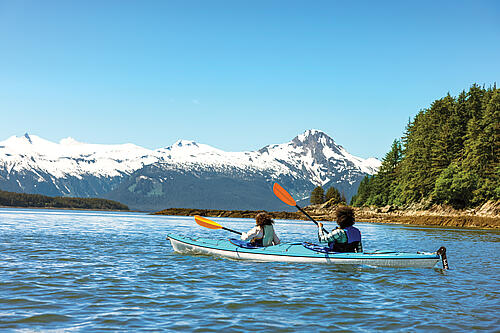 Kayaking is another popular active shore excursion in Alaska, bringing visitors to picturesque destinations along the coastline. Some kayaking excursions allow guests to get close to glaciers and you may even spot wildlife while on the tour.
Kayaking is a relatively low-impact activity, making it a great choice for those looking for an active excursion that also allows them to relax and enjoy the scenery.
Go biking or rent a scooter
If you're looking to explore Alaska in a unique way, consider traveling on two wheels. Bicycle tours or rentals are available in most Alaska cruise ports, allowing guests to see much more of a port than they would on foot. The "Bike and Brew Glacier View" tour in Juneau combines a bike ride with a beer tasting!
If riding a bike sounds too active for your liking, consider renting an electric scooter in Skagway through Skagway Scooters to explore all of Skagway and the surrounding area.
Try local food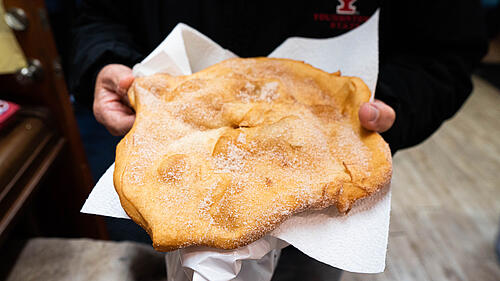 One big mistake we made on our Alaska cruise was not taking the time to research where to eat in the various ports we visited. Alaska has some amazing local cuisine, but there are a lot of pretenders alongside the great stuff.
Each port you visit will take you to some terrific spots to eat, so don't rely purely on your Yelp app once in town.  Figure out the restaurants and bars you want to go to before you leave home, especially if you are interested in enjoying the best crab, salmon and beers of Alaska.
Here are a few food and drink recommendations for your Alaska cruise:
Ketchikan: The Alaska Fish House is a popular seafood spot located just a few blocks from the port. In our experience, a long line formed around lunchtime, but the extremely fresh fish is said to be worth the wait.
Skagway: On a chilly Alaskan day, not much fills the spot more than a doughy, sugary, and warm piece of Alaskan fry bread. Similar to an elephant ear, Alaskan fry bread is a popular snack in the state, and the place to try it in Skagway is at Klondike Doughboy. Each piece of fry bread is fried to order, and it is guaranteed to warm you up no matter what the weather is like outside. If you're looking for something more savory, check out the Skagway Fish Company.
Juneau and Sitka: Due to Alaska's historical and geographical connection to Russia, you can find Russian influences in Alaskan cuisine. A restaurant to taste Russian flavors is Pel'Meni, which is located in both Juneau and Sitka. Pel'Meni offers steamed Russian dumplings in two flavors: beef or potato. The dumplings are then topped with butter, curry, hot sauce, and cilantro, creating an explosion of flavor with each bite.
Visit a saloon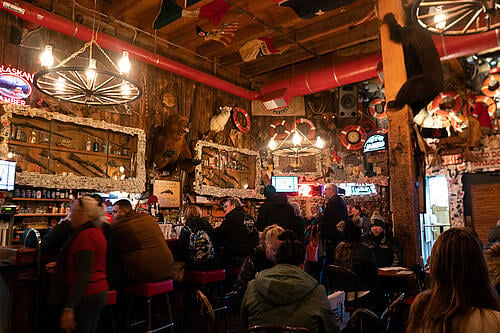 Just like eating, drinking can be a way to learn more about the culture of Alaska. Our recommendation is to plan shore excursions for the morning and spend the afternoon walking around the port to try local food and drinks.
Dotted along most Alaska cruise ports are small, historic saloons filled with local history, and drinking at a saloon is a quintessential part of visiting any small town in Alaska.
One of the most famous places to grab a drink when cruising to Alaska is The Red Dog Saloon in Juneau. With western-themed architecture and eclectic decor, The Red Dog Saloon is certainly unique. It's not uncommon for the saloon to be filled with cruisers enjoying live music, drinks, and food before getting back onboard the ship.
Three of the most popular drinks at the saloon are the Duck Fart shot, Glacier Margarita, and Miners Scratch Hard Lemonade.
Taste local beer
If you're a beer lover, you're in luck while on an Alaska cruise. A variety of local craft breweries are located in most Alaska cruise ports, offering the perfect place to wind down after a busy day exploring the state.
Here are a few of our recommended breweries to check out while in Alaska:
Ketchikan: Bawden Street Brewing Company
Juneau: Barnaby Brewing Company
Skagway: Skagway Brewing Company or Klondike Brewing Company
Visit the Yukon Territory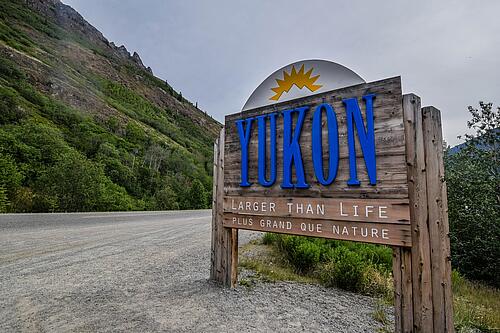 If your cruise visits Skagway, you may want to take the chance to visit Canada's Yukon Territory, located just 15 miles from the center of town. The Yukon Territory, like much of Alaska, offers rugged terrain, fascinating culture, and breathtaking scenery.
You can opt to visit the Yukon Territory by renting a car or motorcycle, booking an excursion, or traveling on the White Pass & Yukon Railway.
Get a taste of Alaska's Russian history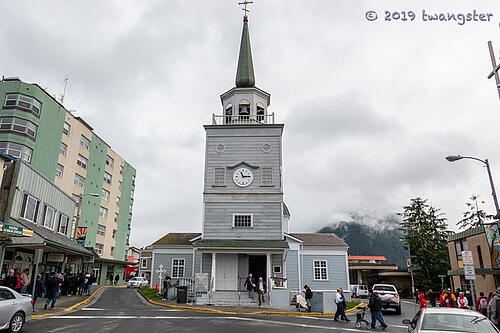 In 1867, the United States purchased Alaska from Russia for a price of $7.2 million. Before this purchase, though, Russia had significant influence on the state, bringing architecture, food, and religion to the region. Visiting Alaska today offers visitors the chance to learn more about Russia's impact on the state.
The best port to experience Alaska's Russian history is in Sitka, the former capital of Russian Alaska. From visiting Orthodox cathedrals to Baranof Castle State Historic Site, where the formal transfer of Russia to the United States occurred, you're sure to get a glimpse of the state's dynamic history while in Sitka.
Pack snacks for shore excursions
It's a good idea to pack a snack with you while on a shore excursion in Alaska, which may be further out into nature and more active than what you normally book on a Caribbean cruise. Packing granola bars, trail mix, or even the small boxes of cereal you can get with room service is recommended to ensure you don't get too hungry while on tour.
Always get off the ship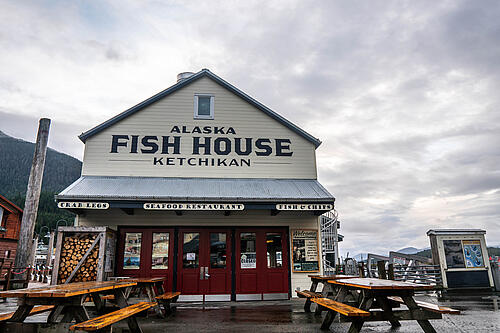 Regardless of how bad the weather outside may be or if you have already visited a port before, always get off the ship when you can. Even if you don't have anything planned, just walking around the historic port towns can be a nice way to spend a few hours.
If it's cold and rainy, take shelter in a local seafood restaurant, saloon, coffee shop, or brewery and immerse yourself in the town's culture while tasting delicious food and drinks.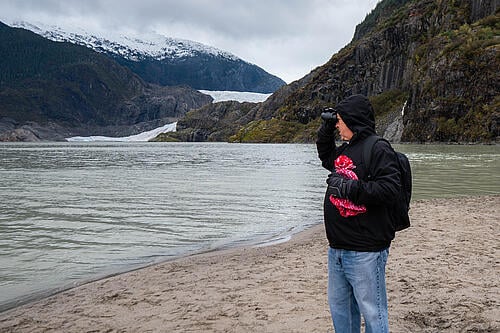 Bring an all-weather jacket
Even though your Royal Caribbean cruise will take you to Alaska during the warmer months of the year, it can get downright cold (and wet) during your Alaska cruise.
Given its northerly position and varied geography—from mountains and oceans to glaciers and tundra—you can experience several microclimates in a short amount of time, which can mean extreme temperatures in one place, and mild conditions in the next.
There are plenty of great packing choices to consider, but an all-weather jacket is essential to ensure you remain warm and dry in the coldest of temperatures. Here are our top recommendations for the best jacket for an Alaska cruise:
Wear the right shoes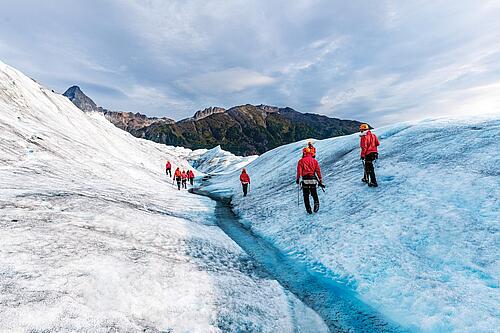 While you may walk around in flip flops in the Caribbean, you probably will not want to do this on an Alaska cruise! Packing the right shoes to fit Alaska's terrain and shore excursion opportunities is essential to ensure you remain comfortable during your vacation.
The proper footwear to bring ultimately depends on what you plan to do while in port. Sneakers or other closed toed shoes are the most recommended footwear, especially those that are water-resistant. Rain is extremely common in Alaska, so having footwear that will not make your feet cold and wet is important.
Rugged hiking boots are not totally necessary unless you plan to do a lot of hiking while in Alaska. For walking around Alaska's towns and visiting popular spots like Mendenhall Glacier, sneakers should suffice
Bring binoculars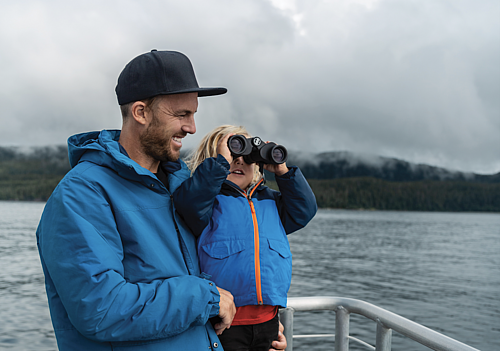 Alaska is all about what you see around you, and often the very best of Alaska's natural beauty and wildlife is best seen through a pair of binoculars.
You do not need to go crazy with the fanciest binoculars on the market, but being able to zoom in on a bald eagle resting, or sea lions swimming is worth every penny you spend on binoculars.
On our recent Alaska cruise onboard Ovation of the Seas, we purchased these binoculars and found them to be a great budget option. 
Wear layers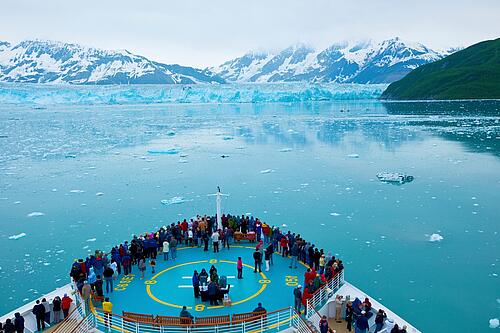 Layers are key when it comes to packing for an Alaska cruise. Weather can change rapidly and several times throughout the day, so it's important to be prepared with layers of clothing you can take on and off while in port or onboard.
In general, there are three layers to pack:
Base layer: t-shirt and jeans
Warm layer: Fleece or down jacket/sweater
Waterproof layer: Thin waterproof jacket suitable for when it rains
It can actually get fairly warm in Alaska during the day in the summer, so having a few t-shirts and even a pair of shorts can be a good idea.
Pack accessories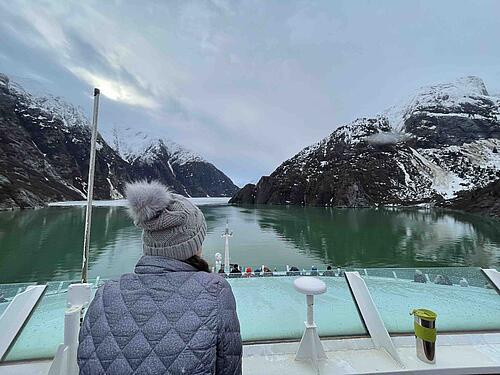 Outside of layers, remember to pack accessories for your Alaska cruise. Hats, gloves, and sunglasses are all important items to bring with you to ensure you stay warm in the chilliest temperatures you may encounter.
While you may picture rainy, cloudy days in Alaska, you'll be surprised at how helpful sunglasses can be on sunny days. Not only is the sun shining down on you, but light will be reflected from glaciers and snow, making sunglasses really nice to have access to.
Buy lightly used clothing
If buying an all-new wardrobe sounds expensive, consider buying clothes on a website like eBay.  A quality jacket is an especially costly item, but buying a gently used one from eBay can save lots, especially for kids.
Additionally, check if there are any used outdoor gear stores in your area. These consignment stores can be an excellent place to find quality outdoor clothing at a lower price.
Don't pack too many clothes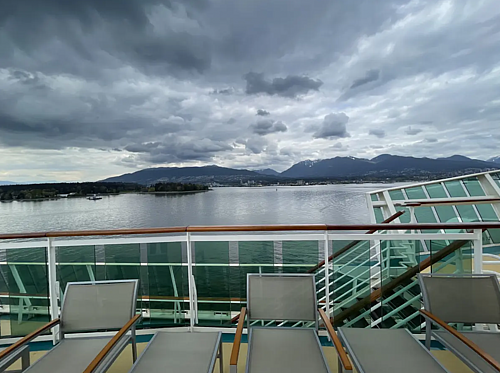 Packing for an Alaska cruise can feel overwhelming. From puffy jackets to rain gear, boots, dress clothes, and swimsuits, it can be easy to fill up a large suitcase with apparel fit for Alaska's unpredictable weather.
A big lesson we learned from cruising to Alaska is to pack much less than you think (while still packing the essentials, of course). As the weather in Alaska is colder than on a Caribbean cruise, for example, you may find that your clothes stay cleaner much longer. You may also find yourself wearing nearly the same exact outfit each day in port, as well. 
Remember that you can do laundry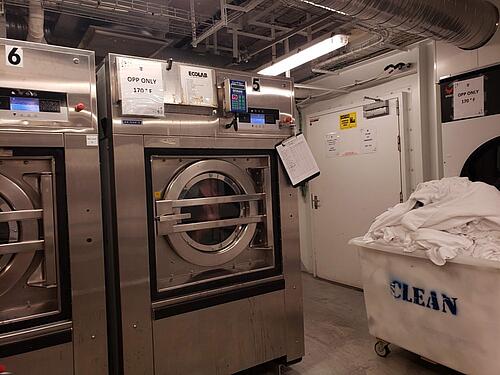 If you're concerned over not packing enough or what you'll do if clothes get dirty on a shore excursion, remember that all Royal Caribbean ships offer laundry service onboard. While self-service laundry is not available, you can choose to have a full bag of laundry washed and folded for $35.99 per bag.
While it isn't the cheapest laundry service in the world, the convenience of washing clothes midway through the cruise and packing lighter can be worth the cost.
Bring a waterproof or water-resistant daypack
While it's always a good idea to take a daypack ashore, it is especially important to do so when visiting Alaska. You're going to need somewhere to put your sweatshirt when it gets too warm or your phone when it starts to rain.
Bringing a waterproof or water-resistant daypack with you to Alaska will ensure that your belongings are protected while exploring, rain or shine.
Don't pack an umbrella
Despite the rain, do not pack an umbrella. Instead, make sure there's a hood on your all-weather jacket. A hood takes up far less space than an umbrella, leaving more room for your gear and adventure essentials.
Don't forget a swimsuit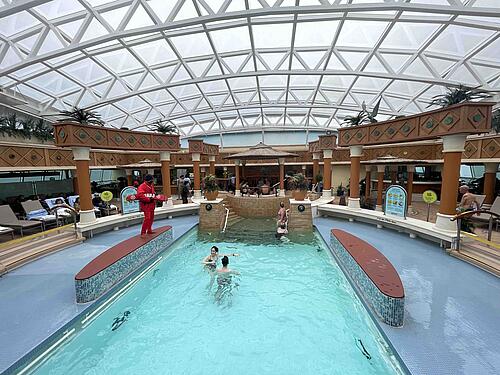 Don't forget to pack a swimsuit in your suitcase. Even though you'll encounter colder weather than you are used to on a tropical cruise, the ships Royal Caribbean sends to Alaska tend to have an indoor pool or adults-only Solarium along with jacuzzis.
While you might not spend as much time in the pool as you would in the Caribbean, relaxing in the hot tub on a chilly morning or evening in Alaska can be extremely relaxing.
Quantum Class ships cruising to Alaska offer an indoor pool for all ages in addition to an indoor adults-only Solarium. Radiance Class ships have an indoor pool, but it's only for ages 16+ as it is located in the Solarium. Jacuzzis are available on both ships.
Remember to pack clothes for onboard the ship
In between packing your down jacket, sweaters, raincoats, and gloves, remember to pack clothes to wear onboard the cruise ship as well. Dinner outfits, formal wear, loungewear, and pajamas are all important to pack for an Alaska cruise.
An expensive camera is not necessary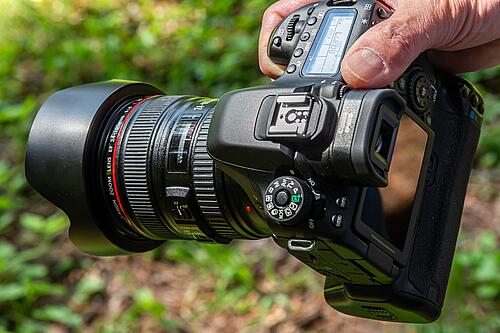 While some travel guides recommend bringing a fancy camera on an Alaska cruise to capture the state's scenery, this is not totally necessary. If you have a phone with a great camera, don't worry about purchasing an expensive camera to use on the cruise. A relatively new iPhone or Android will have fantastic picture quality that you can use to capture your cruise memories.
If you enjoy taking photos and are planning to invest in a new camera, though, Alaska is certainly a great spot to bring a DSLR or mirrorless camera. Remember to pack wide angle and telephoto lenses!
Bonus tips!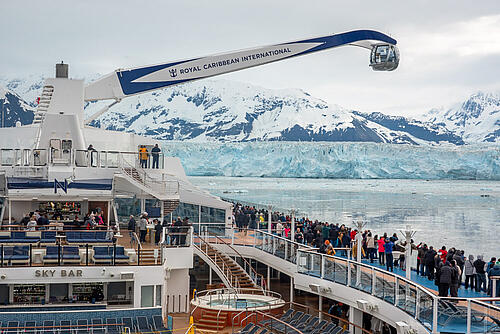 Book the North Star and RipCord by iFLY
If you're sailing on a Quantum Class ship to Alaska, such as Quantum of the Seas or Ovation of the Seas, you'll likely want to experience two of the ships' most exciting onboard activities: the North Star (observation pod) and RipCord by iFLY (indoor skydiving).
It's important to reserve these activities in advance to not only ensure you can try the activity onboard, but to reserve the best time, day, and price that works for you.
Both the North Star and RipCord by iFLY have complimentary and extra-cost options. Complimentary spots for the North Star are available when the ship is in port, but cost extra on sea days ($29.99) or when the ship is visiting a glacier ($49.99). RipCord by iFLY has a 1-minute complimentary flight option or a longer, 2-minute flight available for $49.99.
Just like entertainment, open the Royal Caribbean app as soon as you get onboard to reserve a time slot for these two activities.
Buy forgotten items in port
If you forget a piece of clothing like a waterproof coat or sweatshirt, don't fret! There are plenty of souvenir shops available at each Alaskan port which offer a variety of clothing to fit any weather condition you encounter.
Plus, most of the clothing you will find in souvenir shops will be branded with "Alaska" or the port's name, making it a great souvenir to take home with you.