In:
For those with allergies and special diets, eating gluten free away from home can be a challenge. A Royal Caribbean cruise offers a stress-free option for those that need a gluten free diet.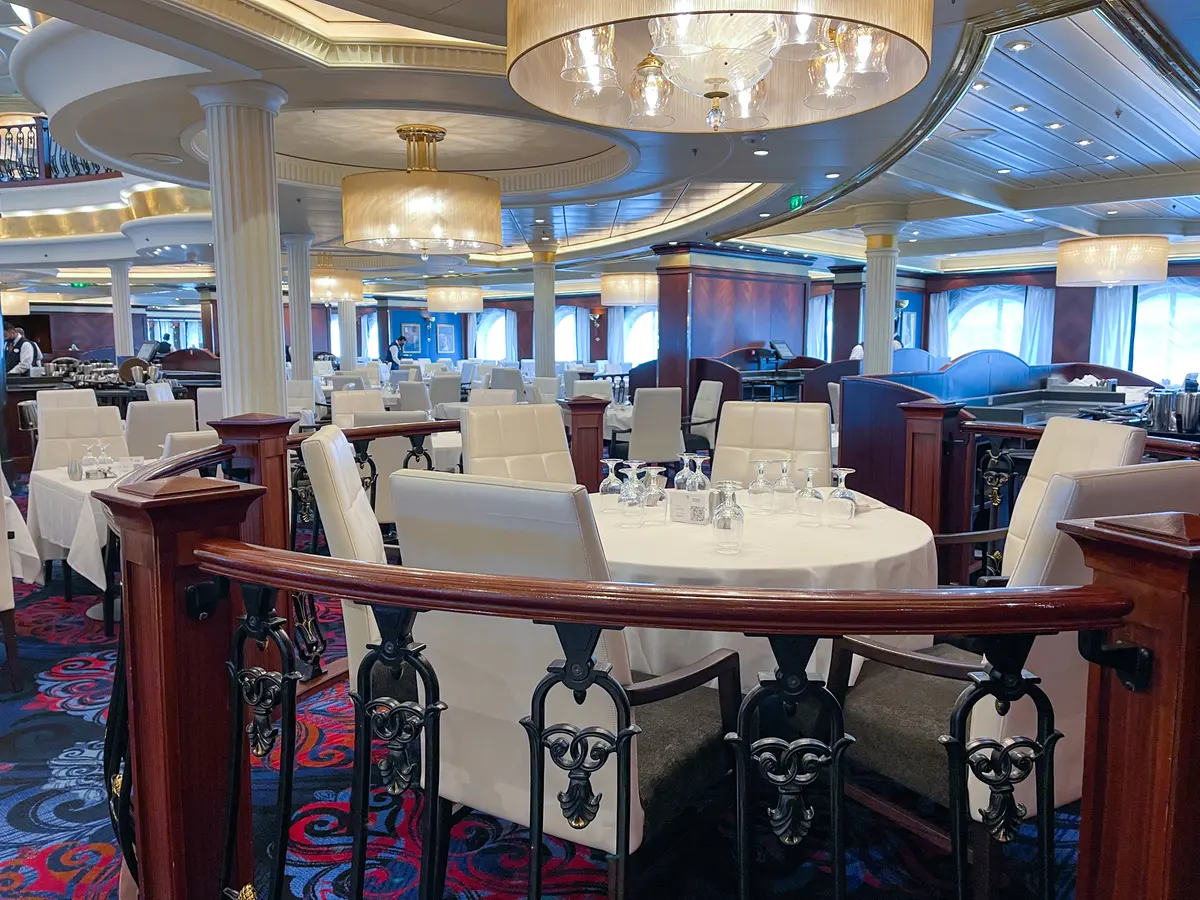 There are many choices for anyone that is looking for options that fit into their restrictions.
In fact, Royal Caribbean can accommodate a host of dietary needs, such as Kosher, low-fat, low-sodium and gluten free.
If you're someone that needs to eat gluten free on a Royal Caribbean cruise, here's what you should know.
Lots of gluten free choices
In speaking with gluten free cruisers, they often talk about the variety of choices available.
First and foremost, you need to inform the waiter at any restaurant you visit that you are eating gluten free so that they can provide you options. 
The biggest mistake someone can make is not saying anything and relegating themselves to what they can spot on the menu.
When you sit down at a restaurant, the waiter will usually ask first if anyone has any dietary needs or allergies.
Whether they ask you or not, always tell any waiter you are gluten free, just to be safe.
Past cruisers report there being lots of options and they will accommodate you to make sure you have a great experience.
Royal Caribbean ships have their own preparation area in the galley (ship's kitchen) away from the main production area to prepare meals for guests with allergies to avoid cross-contamination of meals.
In fact, the Food & Beverage staff attend recurring training programs regarding allergy protocols.
How to tell Royal Caribbean you need gluten free options
You don't have to inform Royal Caribbean in advance, but you can certainly do so prior to the cruise.
You can email [email protected] and/or call the cruise line at (866) 592-7225 to confirm your needs.
In the email, include the guests' names, booking number, ship name and sail date.
Whether you inform them ahead of time or not, it's a good idea to ask to speak to the head waiter once onboard about your diet. The dining room staff are great about working with you.
In the Main Dining Room, the staff will bring you the following evening's menu and you let them know in advance what you'd like that works for your diet. They also have gluten free bread that can be prepared.
You can also make a request for breakfast the next day, such as pancakes or French Toast. They can also take lunch pre-orders as well.
Buffet dining with gluten free
The Windjammer buffet has great choices too if you're gluten free. 
There's an entire gluten free section in the Windjammer you can choose from, in addition to any dishes you may find elsewhere around the buffet. There are gluten free buns for burgers too.
Don't be afraid to ask to speak to the chef in the Windjammer about what options you have beyond the designated section.
Specialty dining or Main Dining Room?
A common question is if someone with a gluten free diet is better off in the Main Dining Room or going to specialty restaurants.
In the Royal Caribbean Dining Facebook group, there's varying opinions on which is better, but neither are bad choices overall.
Both will be able to cater to your needs, so there isn't one that is a better choice than the other.
If you eat at a specialty restaurant, be sure to inform them of your special need. 
One advantage of the Main Dining Room is you can specify your dietary needs on the first night, and the staff should be able to accommodate you going forward every day thereafter.
The good news is if you elect to try specialty dining, they can absolutely accommodate you.
Gluten free snacking
You should know that you can still enjoy the complimentary pizza at Sorrento's (or Cafe Promenade/Park Cafe depending on your ship) if you're eating gluten free.
There is gluten free pizza available at Sorrento's upon request.
Gluten free food examples
All of this sounds great, but what does it look like and what can you expect exactly?
Here are photos of gluten free dishes other guests have shared from their Royal Caribbean cruises.
Gluten free bread 
Gluten free calamari 
Carne Asada 
Gluten free bread at Chops Grille
Giovanni's Italian Kitchen with gluten free pasta 
Chocolate torte
Tres Leches Cake
Gluten free dining tips on Royal Caribbean
Don't book My Time Dining
Royal Caribbean advises guests with special dietary needs to book Traditional Dining instead of My Time Dining in the Main Dining Room.
They say this is to provide the guests with a dedicated serving staff for the cruise.
Introduce yourself to the dining staff
As stated earlier, once you get onboard the ship, you should visit the dining room to introduce yourself to the dining staff.
You can advice them of your different allergies and they can then inform the dining staff for their table.
Be patient
Food service can take a little longer due to food being prepared in a dedicated kitchen.
Bring your own snacks
While you wont go hungry, it might be advantageous to have gluten free snacks in your cabin to munch on when you're in a pinch.
List of desserts
It can be difficult to know what desserts can be made gluten free, but here's a list of suggestions from reader Peggy Weatherington.
She dined recently on Wonder of the Seas and Oasis of the Seas and compiled a list of options.
Lemon curd (No crust)
Tres Leches cake
Coconut cake
Royal Chocolate cake 
Blueberry Cobbler
Baked Alaska (you will not get the cake part)
White Chocolate Mousse (Main Dining Room lunch menu)
Crema Catalina (very similar to Crème Brûlée)
Apple Cobbler
Warm Chocolate cake