In:
Did you know that Royal Caribbean allows its guest to bring wine on their cruise? Not only is this a great way to save money, but it allows guests to enjoy their favorite wines while onboard.
Before you go on your next Royal Caribbean cruise, all wine lovers should consider these guidelines to ensure a great Royal Caribbean cruise complimented by your favorite wines.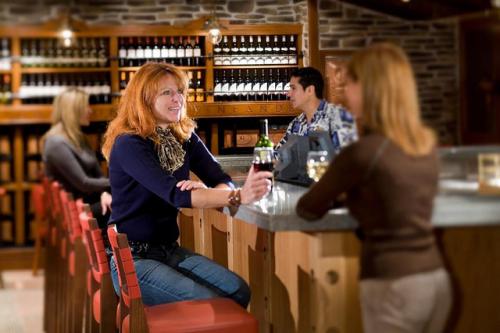 How many bottles of wine can you bring on Royal Caribbean?
Royal Caribbean allows its passengers to bring up to two bottles of wine per statertoom onboard their cruise on embarkation day.
Each bottle of wine may be up to 750ml in size and should be brought on in your carry-on luggage. Do not put the wine in your checked luggage.
No beer or hard liquor may be brought onboard for consumption. Guests may only bring the wine onboard on embarkation day.
What is the corking fee?
Since June 2017, guests who consume their personal wine and champagne in public areas, will incur a $15 corkage fee per bottle.  The corkage fee only applies to personal bottles brought onboard on embarkation day.
This means, guests bring their wine to any specialty restaurant, main dining room or bar to have it opened for them will be charged the $15 corkage fee.
What if I do not finish the bottle?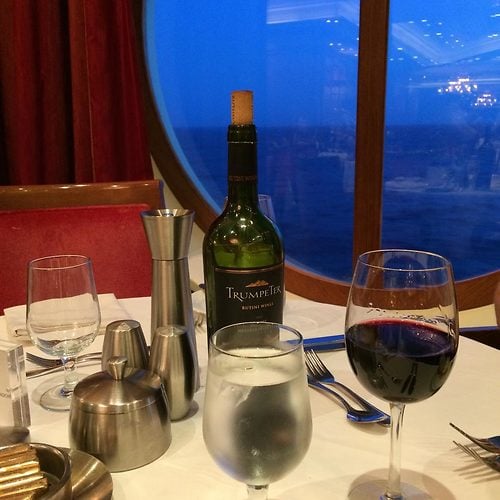 If you do not finish the bottle of wine, Royal Caribbean can store the wine for you and deliver it another restaurant at that time.
Whether you buy a bottle of wine onboard your cruise or bring your own, if you do not finish that bottle in one night, have your waiter store it for you.
And if the next night you choose to have dinner elsewhere, like the Windjammer or a specialty restaurant, just tell your new waiter you have a bottle of wine stored for you. They will ask your stateroom number and within a few short minutes your wine will appear.
Can I bring more wine if I am on back to back sailings?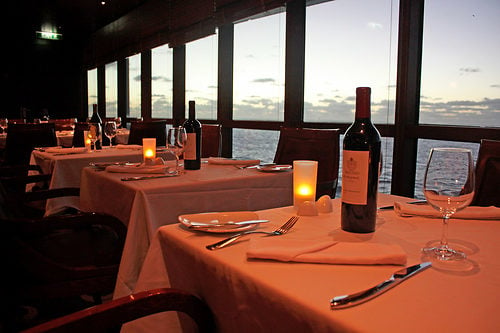 Yes, guests are allowed to bring two additional 750 ml bottles of wine or champagne per stateroom, for each individual sailing.
Additional bottles beyond two, will be stored by the ship and delivered, two bottles at a time, to the stateroom on the first day of each new voyage.
Royal Caribbean notes that guests bringing four bottles at the start of the first sailing should have documentation for both sailings available to share with security.
Are you planning to bring wine onboard your next Royal Caribbean cruise? Tell us about it in the comments!