In:
The benefits of booking a cruise at the last-minute are plentiful. Not only can you often find a great deal, but you'll be able to enjoy a spontaneous vacation experience with little to no wait time!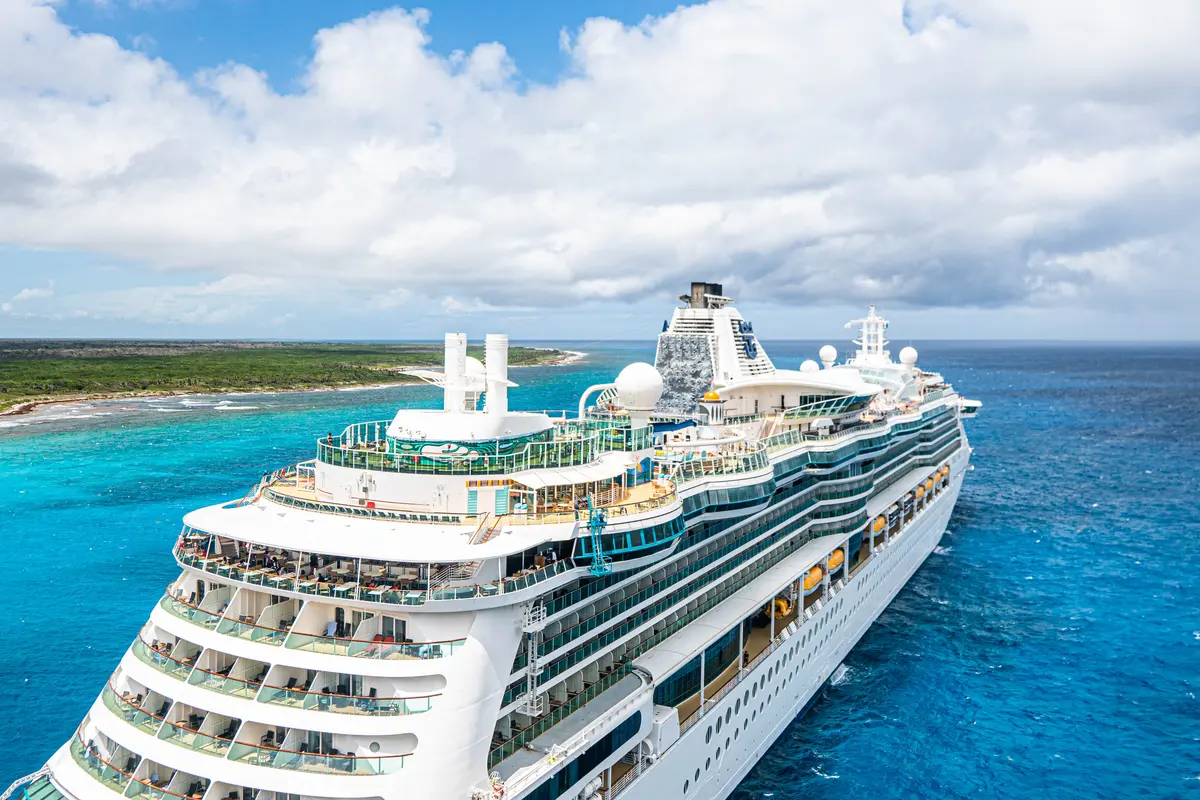 That being said, there's no perfect time to book a cruise, and you may find that the cons of booking a last-minute cruise vacation outweigh the pros. It's important to remain flexible when booking at the last minute, and if you are set on a particular ship, itinerary, or stateroom, it's probably best to book further in advance.
If you're planning to book a last-minute cruise, consider the following factors when booking to ensure you don't end up disappointed with your options and cruise fare cost.
Fewer ship choices and itinerary options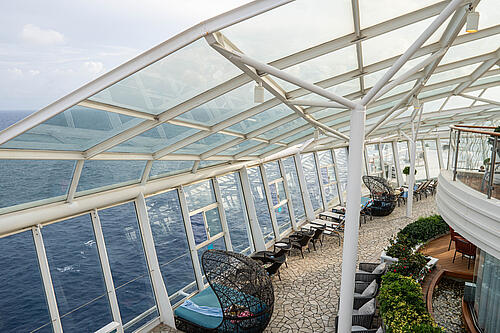 When looking for the best last-minute cruise, you're unlikely to find deals on Royal Caribbean's newest and biggest ships like Wonder of the Seas and Odyssey of the Seas. While you'll likely come across rooms available on newer ships, you probably won't be seeing any major discounts.
Instead, you'll typically find the best last-minute deals on Royal Caribbean's older ships (Vision, Radiance, Voyager, and Freedom Class ships).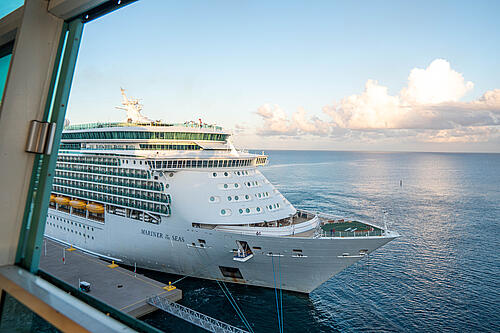 Additionally, you won't have much control over itinerary options if you're looking for the best last-minute deal.
If you're set on visiting the colorful streets of San Juan, mountains of St. Lucia, or fjords of Alaska, you're probably better off booking a cruise to those destinations further in advance rather than hoping for a cheap last-minute deal to those ports.
Certain destinations are seasonal, too, so you won't be finding any last-minute cruise deals to Alaska in December or Australia in July!
Related: Pros and Cons of booking a cruise early vs last-minute
Limited stateroom categories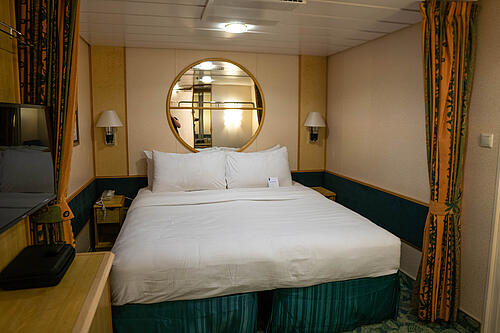 One of the main drawbacks of booking a cruise at the last minute is that there will be fewer stateroom categories available compared to booking a cruise far in advance. You might come across sold out stateroom categories, leaving you with no choice but to book a cabin category you otherwise would have skipped.
If you only cruise in balcony cabins, you might find that these are sold out, especially if the last-minute cruise is on a ship with fewer balconies, like Vision or Radiance Class ships.
Likewise, if you only cruise in interior staterooms to save the most money but they're all sold out, you might end up spending more on a higher category room than you would have originally spent on an interior.
Related: What's the best cruise ship cabin for my family?
Limited stateroom locations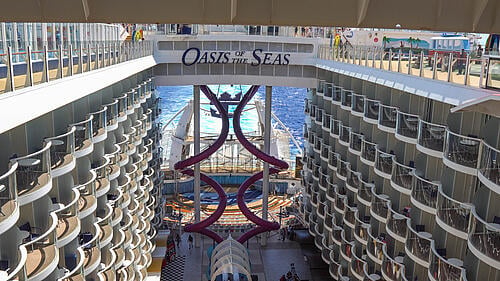 Similar to having fewer stateroom categories to choose from, you'll also have less control over where your cabin is located on the cruise.
If you prefer to sail midship or want an aft-facing balcony, there's no guarantee these categories will be available when booking at the last minute. You may find that the only cabins available are located under the pool deck, far forward, etc. 
While some cruisers may not care where their cabin is located on the ship, others may prefer having complete control over cabin location.
Cruise add-ons can sell out or increase in price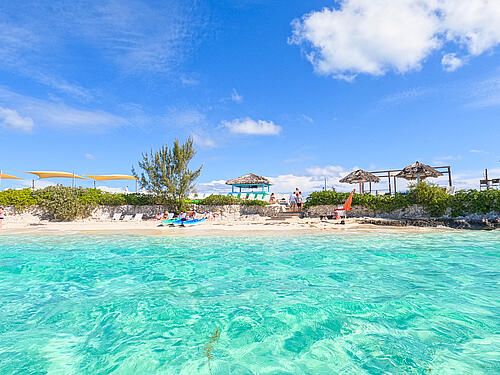 A major perk of booking a cruise far in advance is also having the opportunity to book shore excursions, beverage packages, dining packages, and other cruise add-ons further in advance as well. Booking in advance not only means you can lock in the best price (or reprice if you notice a price drop), but it also means you can book cruise add-ons before they sell out.
This is most important for shore excursions, as some excursions are more prone to selling out than others. While Royal Caribbean will often add more tour options later on, this isn't guaranteed, so booking a cruise earlier can give you dibs on top excursions.
Related: Guide to picking the perfect Royal Caribbean shore excursion
If you book a cruise at the last minute, you might also find that certain cruise add-ons, like the 3-night Dining Package or Unlimited Dining Package, are also sold out. Royal Caribbean offers a limited number of dining packages, and while they may add more over time if other passengers cancel, this is not guaranteed.
Expensive flights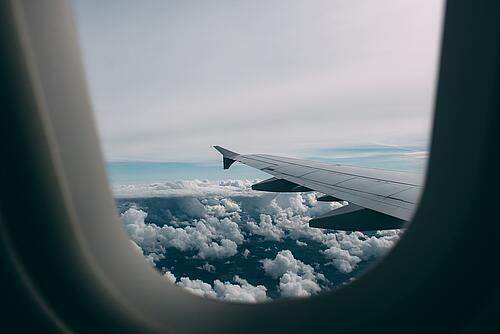 If you have to fly to your cruise departure port, be sure to check airfare prices before booking the cruise. Last-minute airfare prices are often significantly higher than buying a flight several weeks or months in advance.
If a last-minute flight to Miami is $500 round trip but would usually cost only $200, you might be negating any cheap last-minute cruise deals with an expensive flight.
Last-minute prices aren't always cheaper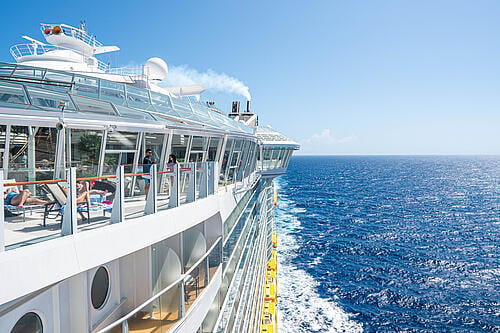 The term "last-minute cruise" can make some cruisers think they are getting the best deal out there, but this is not always the case. Just because a cruise is departing in a few weeks does not always mean the price will be cheaper than what you could have reserved several months in advance.
Related: Ultimate Guide to last-minute cruise deals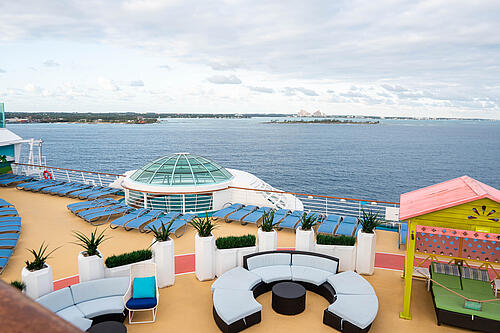 While Royal Caribbean will lower and raise prices to match supply and demand at any given time, there's no set rule that cruises set to sail in the next week or month will be cheaper than a cruise a year in advance.
Before booking a cruise at the last minute, make sure you're actually getting a deal and not paying just as much as you could for a future cruise where you'll have more flexibility over ship, itinerary, and stateroom choice!
Payment is due upfront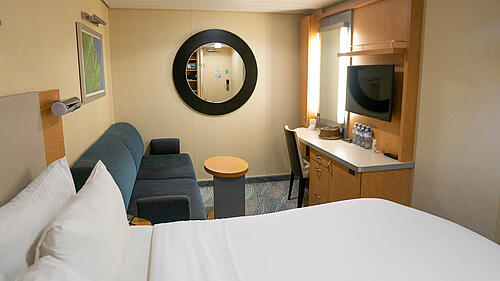 If you plan a cruise vacation far in advance, you can make partial payments through Royal Caribbean in the months (or years) leading up to your cruise. Many people prefer booking vacations this way, as it can take some of the "sticker shock" away by paying little by little over time.
When booking a cruise at the last minute (i.e. after final payment date), you'll have to pay the entire cruise fare upfront instead of paying over the course of a longer period of time. While this may not make a difference for some cruisers, others would prefer having the vacation paid for further in advance.
Bottom line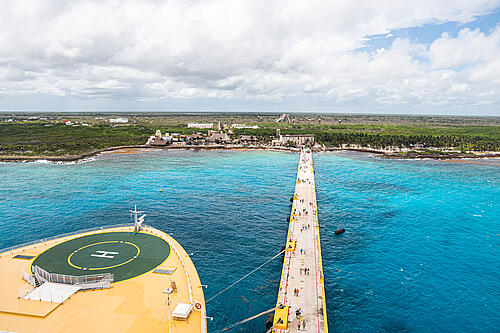 If you're a flexible traveler, there's no real harm in booking a last-minute cruise, especially if you need a vacation! While there are cons to last-minute deals, such as more expensive flights and fewer cabin options, you'll still end up with an amazing cruise experience.
If you are not flexible, on the other hand, it's probably best to skip a last-minute cruise and book the cruise you really want further in advance. Saving money and taking time off work for a vacation should, after all, be reserved for a cruise you're really excited about!
Have you ever booked a last-minute cruise? Was it worth it? Let us know in the comments below!